Clothing made from synthetic material doesn't shrink or stretch the same as other materials, which is why it's common in athletic wear. Pure nylon may not even shrink to a smaller size at all. Learning how to shrink nylon fibers includes only using nylon blends with other synthetic fibers, such as Spandex, Lycra, elastane, rayon, and polyester.
If you attempt to shrink pure nylon, the fabric could stretch and become distorted instead. The result might look like baggy pants or misshapen clothes. 100% nylon requires hemming to reach the right size.
Shrinking nylon is much easier if you use the right technique for your fiber blend. Understanding the types of synthetic fibers in your clothes determines what temperature or process is required to shrink them.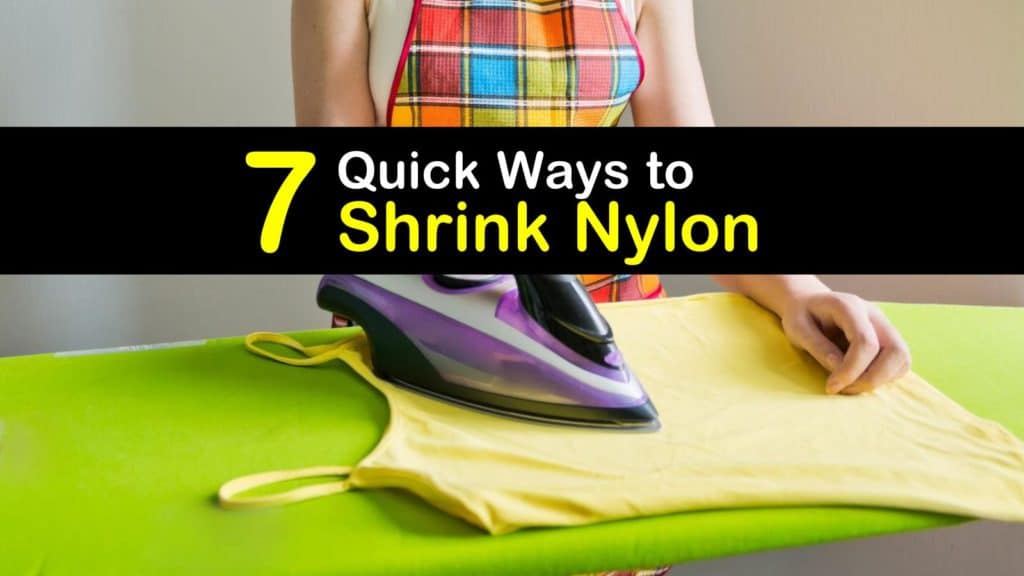 Quick Ways to Shrink Nylon
Are some of your nylon clothing items too big? Don't give up on too-big clothes. Return them to your desired size using these quick ways to shrink nylon. We even cover similarly related questions for shrinking nylon blends in the washing machine or dryer.
Although shrinking clothing in the washing machine with warm water works best for denim, cotton, microfiber, or a knit t-shirt, nylon fabrics shrink little with wet cleaning.
Use caution with high heat, though. Avoid high temperatures on human-made fibers altogether.
Explore how to shrink nylon based on the exact blend. Each of the following methods offers a different cure to get your clothing back to their original size.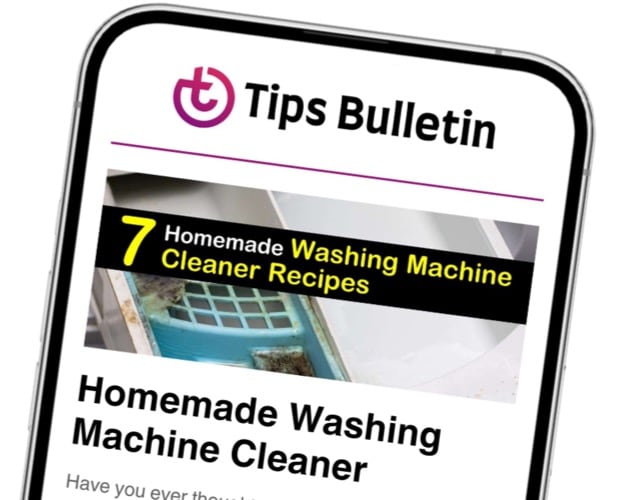 Finally, an email that Transforms Your Home.
Get the latest home and garden tips from our experts, delivered straight to your inbox.
By the same token, you can also unshrink viscose and other fabrics with similar techniques. Using heat and some natural remedies shrinks and stretches most materials with just a little effort.
Shrinking Nylon Leggings in the Washing Machine
Most of the fabric you buy from the store comes preshrunk. Synthetic fibers stretch during manufacturing or throughout long wear, but hot water and agitation in the washing machine often help them spring to their original smaller size.
Natural fabric that's not preshrunk, such as cotton, wool, or cashmere, shrinks when you first wash them. If you need to shrink leggings, try this simple solution.
Put nylon leggings in your washing machine on the longest wash cycle and hottest heat setting. Add the ammonia into the machine and run it on the hottest water temperature.
After the wash cycle, move the pants to the dryer on the tumble or medium heat dryer cycle for at least 25 minutes. Take them out of the dryer, laying them flat to air dry the rest of the way.
Soaking Nylon in Hot Water Overnight
A common way to shrink clothing is to soak it in boiling water overnight or for at least six hours. Soak nylon overnight before washing and rinsing the fabric. Boil water in a pot. Make sure the water temperature is hot and soak the fabric.
Avoid wringing the water after washing and air dry nylon pants after soaking. Be careful using this process with vivid colors, which may fade. Reduce the amount of time the nylon soaks in hot water. A half-cup of ammonia may help retain colors.
Using the Dryer to Shrink Nylon Shirts and Dresses
After the wash cycle, a hot dryer will shrink nylon shirts and dresses. Check the tag to make sure the fabric contains rayon, cotton, wool, or linen.
For how to shrink a polyester shirt, set your machine to a medium high heat drying cycle, and add the clothing. Run it for 15 minutes. Avoid the hottest setting, or you may melt the nylon. Repeat as needed.
Running Rayon Spandex Blends in the Dryer
Both rayon and nylon are prone to shrinkage with heat. However, rayon requires more care because it's impossible to control how much it shrinks. Spandex only shrinks in combination with one of these other fabrics.
Usually, you air-dry Spandex because high temperatures cause the elasticity to fail. Attempt to shrink 5% Spandex blends and up in the dryer on medium-high heat for no more than 10 minutes.
Temporarily Shrink Spandex with Ice Water
Spandex nylon blends may stretch with heat. The fix is only temporary. Try putting the Spandex in ice-cold water instead of the dryer. Once you place the Spandex back on, your body heat causes the material to expand again.
Ironing Nylon and Polyester Fabric
Steam ironing is ideal for a blend of nylon and polyester. The heat helps shrink clothing that distorts in a hot wash and is often the best way to shrink clothes that are a bit too large.
Fill the iron with cold water. Set it to the steam or press setting and hover the iron over the fabric, moving slowly. Don't touch the metal directly to the fabric as the steam is enough. Lay the polyester fabric blend flat to air dry.
Avoid ironing rayon, however, which may cause water spots. Polyester may melt on the hottest setting, too, so make sure the iron and clothing don't come into contact.
Hemming Nylon Clothing
When all else fails, hem nylon clothing to a smaller size or length. Measure the garment, marking the dimensions with a fabric pencil. Leave just over an inch for the hem. Cut using fabric scissors, then place the clothing face down.
Single fold the outside layer and iron the hem on low heat. Pin your hem in place every four inches, and sew it in place with a sewing machine and lightweight nylon thread.
How to Shrink Nylon at Home Safely
Shrinking synthetic fabrics, like nylon and polyester, is delicate. The material is resilient and hard to shrink. However, the process isn't impossible with synthetic blends.
Never attempt to shrink anything without first checking the care label. Rip stock nylon, for example, is not safe to shrink at home. If your clothes say "dry clean only," you might require special instructions.
An anti-shrinkage treatment or Sanforised typically keeps natural fabrics from shrinking as well, making it impossible to shrink or stretch. Pure nylon doesn't shrink much. Shrinking a nylon jacket blended with polyester, for example, isn't something to try.
The jacket is more likely to melt, and you may ruin it altogether. You're better off buying the correct size than shrinking nylon jackets.
Pure nylon clothing that doesn't shrink also includes a bathing suit, t-shirt, pants, leggings, exercise gear, or dresses. Using our tips on these items only causes distortion.
If none of these tips work to shrink your nylon clothing, you're better off giving them to someone you know who's a smaller size. A professional tailor may also help re-size any new garments for a better fit.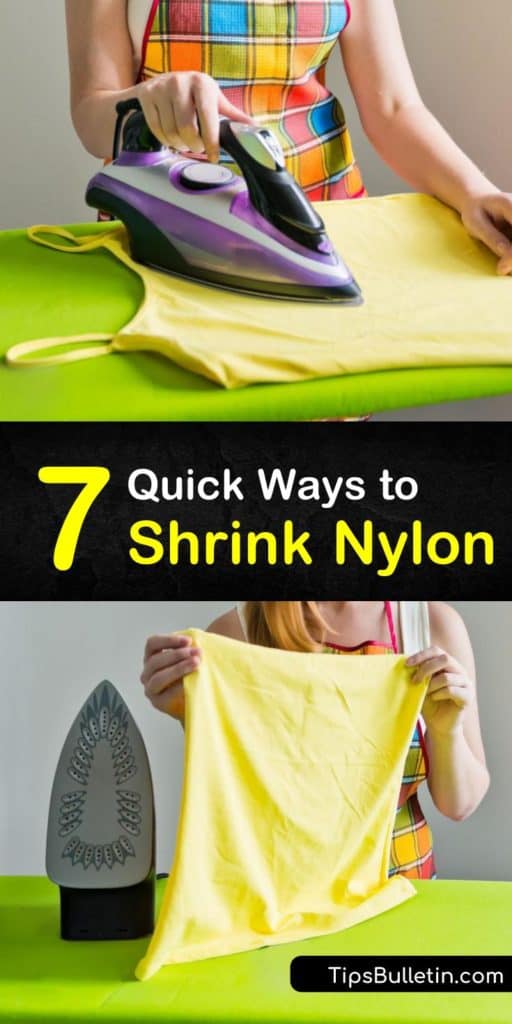 We hope you enjoyed learning how to shrink nylon based on your blend, so please share our shrinking tricks with your family and friends on Facebook and Pinterest.