Did you know that one female rat births six litters a year, with five to 12 rat pups in each litter? A couple of rats quickly turns into a rat infestation, especially if the rats find a comfy home with plenty of food. Fortunately, there are many plants that repel rats, causing them to search for better places to hang out.
Rats in the yard are not as bad as rats in the house, yet they're still a nuisance. They get into the trash, pet food, and bird feed, cause a surprising amount of damage in a short time, and pose a health risk since they may spread infectious diseases.
It's vital to take action immediately if you notice a pungent smell or rat droppings in your garden. While rat poison or rat traps may take care of the rat problem, the most humane way to eliminate these unwanted pests is to deter them with pest repellent plants.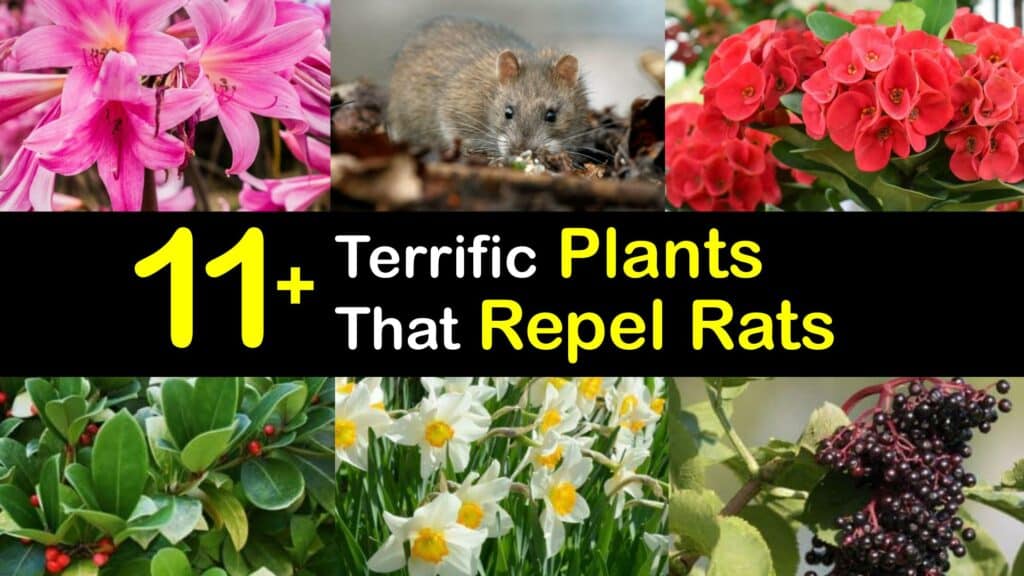 Repelling Rats With Plants
There's nothing better than growing plants in a home garden, whether you plant cucumber, pepper, or tomato plants. Unfortunately, many pests, including pesky rats, enjoy eating your crops as much as you do.
Luckily, plants that deter rats are an option. Rat repellent plants are perfect for keeping rodents away when mothball deterrents and other natural remedies don't do the job.
What Are Rat Repellent Plants?
Rat repellent plants keep rats away by emitting a strong smell. Some plants don't have much scent, and others, like lavender, peppermint, and catnip, contain essential oils that repel mice, rats, and pest insects.
While you can place a trap or moth balls in the yard to eliminate rodents, growing rodent repelling plants is more enjoyable. In fact, you can use the oil from the plants, like mint oil or eucalyptus oil, and mix them in a spray bottle with water to make a rodent repellent spray.
The Best Place to Grow Plants That Deter Rats
It's a good idea to plan when growing plants rats hate to ensure you plant them in ideal areas. Consider placing pest-repellent plants in the fruit or vegetable garden to keep your crops safe or around the perimeter of your yard to deter rodents from entering your outdoor space.
Are There Plants That Attract Rats?
Just like some plants repel rats, some plants draw them. Corn and grain plants are their favorite, but they also feast on carrots, cabbage, turnips, peas, leeks, potatoes, cauliflower, green beans, zucchini, and tulips. If you decide to grow any of these plants, companion plant them with rodent-repellent plants to protect them from destruction.
Are Rat Repellent Plants Hard to Grow?
Plants that deter rats are no more challenging to grow than any other plants, like mint or basil. The key is to plant them in the right conditions. Make sure the plant you choose works for your hardiness zone and that your soil type meets the plant's needs. Pick an area of the yard that provides the plant with the proper sunshine or shade.
Amaryllis (Amaryllis )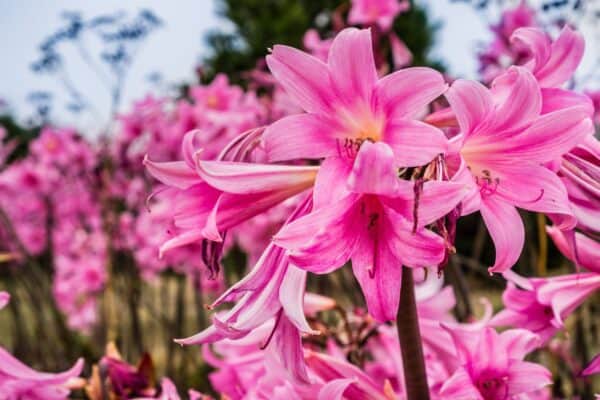 Amaryllis are tropical plants with strappy leaves and huge, trumpet-shaped flowers ranging in color from red and pink to white. Not only are they a beautiful addition to the flower bed, but the bulbs and leaves contain toxic substances that are harmful to rats.
These perennial bulbs are hardy in zones 8 through 10 and grow in full or partial sun. Amaryllis tolerates acidic and neutral soil, reaching 1 to 2 feet tall and 9 to 12 inches wide.
Snowdrops (Galanthus) – Flowering Plants That Repel Rats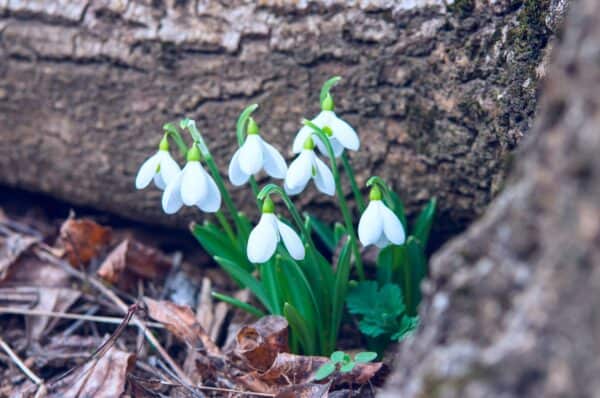 Snowdrops are delicate-looking white flowers that are the first to bloom in spring, often appearing while there is still snow on the ground. This perennial bulb is toxic to animals, and rats avoid them whenever possible.
These tiny plants are only 3 to 6 inches tall, and their bell-shaped flower hangs off the end of a leafless stalk. They thrive in USDA hardiness zones 3 through 7, and grow in all soil types in full sun to part shade.
Bergamot (Citrus bergamia)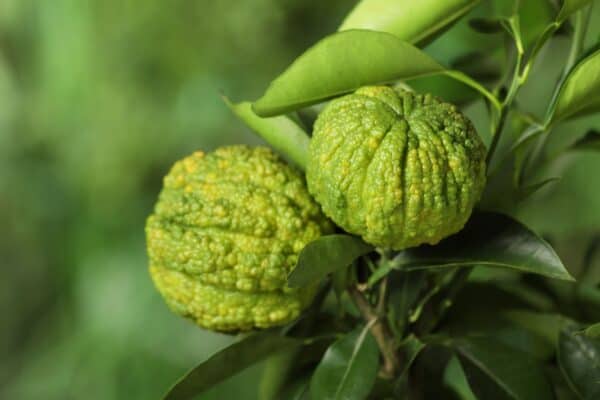 Bergamot is sometimes confused with bee balm, and its aromatic flowers attract pollinators and hummingbirds. In addition, the essential oil of this plant contains linalool, linalyl acetate, and limonene, which are effective at repelling a mouse or rat pest. Practice simple outdoor rat control by growing a few of these beautiful plants.
This flowering plant is a perennial that grows in zones 3 through 9 in part shade to full sun. It's tolerant of a wide range of soil types and reaches a height of 5 feet or more.
Christ Plant (Euphorbia milii) – Thorny Plants That Keep Rats Away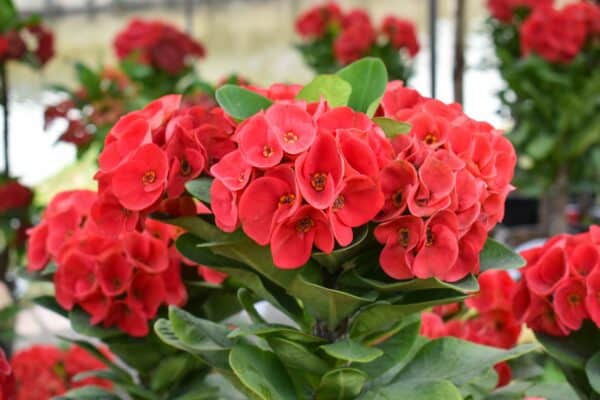 Also known as Crown of Thorns, the Christ plant keeps rats away with its sharp thorns and poisonous sap. It produces red, pink, orange, yellow, or white bracts and can bloom nearly year-round.
This succulent plant is a slow-growing shrub that reaches 3 to 6 feet tall. It is hardy in zones 9-11 and grows in neutral or acidic soil in full to partial sun.
American Wintergreen (Gaultheria procumbens)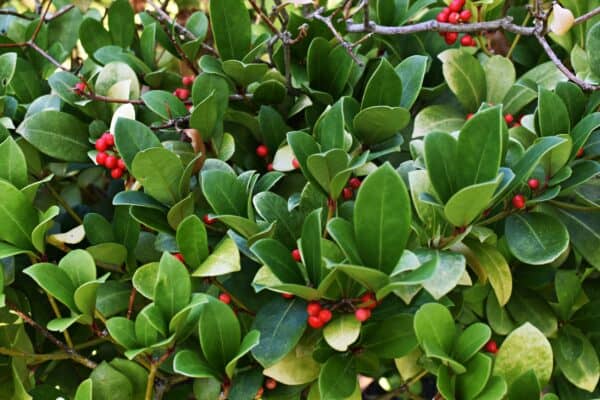 The wintergreen plant produces an essential oil that is effective for repelling rats. It is ideal for showy ground cover in shady gardens with its red berries and glossy green foliage that turns reddish-brown in the winter.
Wintergreen develops slowly with creeping rhizomes, eventually reaching 3 feet in width. It flourishes in partial shade, in hardiness zones 3 through 7, and prefers slightly to very acidic soil.
You can also use wintergreen essential oil to make homemade rat repellent to spritz around the entrances to your home.
Black Pepper Plant (Piper nigrum) – Seasoning Plant That Deters Rats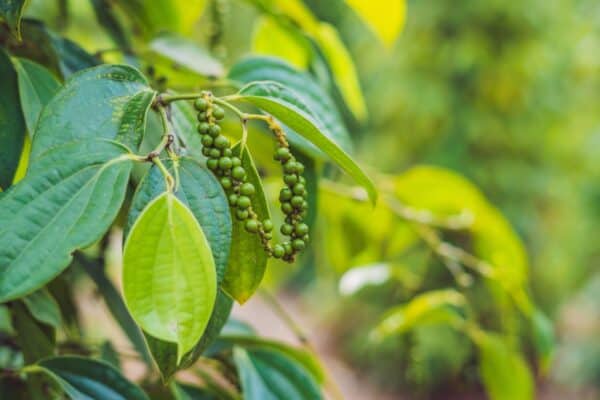 Peppercorn plants are slow-growing woody vines with white flowers that develop as drupes. It's said that the plant's essential oils are excellent for repelling rodents, making it challenging for them to breathe.
This tropical vine prefers hot, humid environments and grows best in hardiness zone 12. It enjoys full sun in mildly acidic to neutral soil and reaches 10 to 30 feet in length at maturity.
Geraniums (Pelargonium)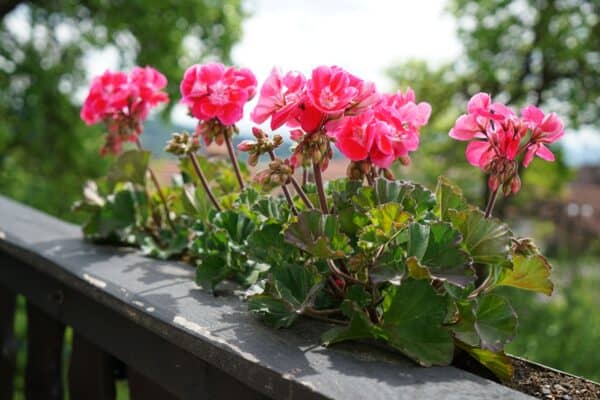 Geraniums with scented leaves have long been proven for pest control and are effective as a rodent repellent. They produce white, pink, or red flowers throughout the summer, and touching or bruising the leaves releases smell rats hate.
Geraniums are annual everywhere and perennial in zones 10 and 11. They reach 1 to 3 feet tall in full to partial sun and thrive in acidic and neutral soil.
Camphor Laurel (Cinnamomum camphora) – Tree That Repels Rats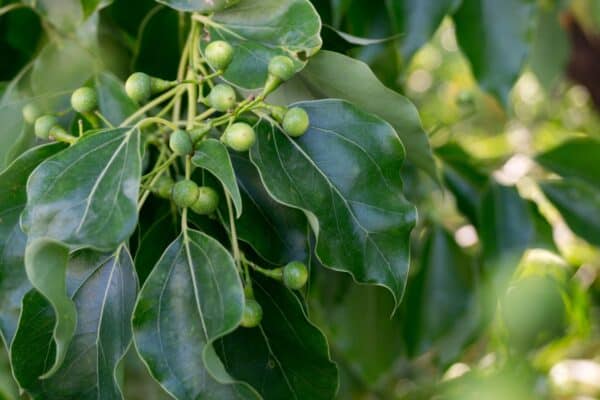 The aromatic camphor tree emits a strong scent that rodents cannot stand and causes vomiting and diarrhea in rats. At maturity, it has a sprawling appearance, and the trunk resembles an oak tree, giving it stately appeal.
This evergreen is native to Japan and China and grows 50 to 65 feet tall and about as wide. It develops inconspicuous flowers and grows in hardiness 9 through 11. Caution is necessary when planting the Camphor Laurel since its drupes stain driveways and cars.
Daffodils (Narcissus)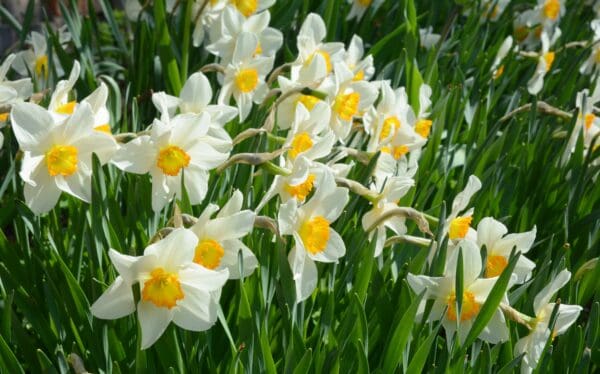 Daffodils are cheerful flowering bulbs ranging from yellow and white to orange and pink. Rodents avoid all daffodil types, making them a great choice for bordering a vegetable garden. Deter skunks with plants like daffodils, too. They can't stand the smell.
These pest repelling plants grow 6 to 30 inches tall and 12 inches wide in full to part sun. They are hardy in zones 4 through 8 and flourish in neutral or acidic soil.
Quamash (Camassia quamash) – Perennial Herb Plants That Deter Rats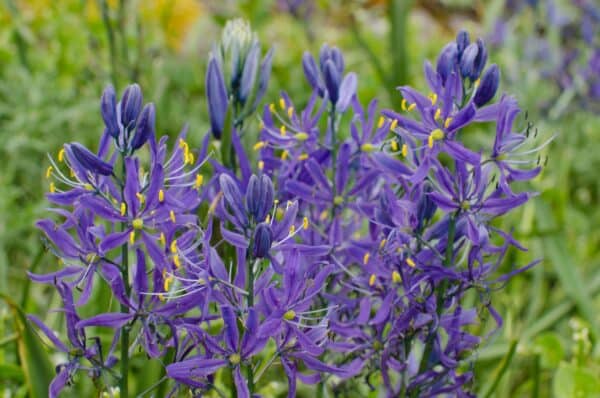 Quamash is a North American native plant with deep violet-blue flowers in late spring. Rats cannot stand the taste of its raw bulbs and seek better places for snacking. This perennial bulb grows 1 to 3 feet tall and makes a beautiful cut flower for the home. It thrives in full sun or part shade and is suitable for pots or a garden bed.
Chrysanthemums (Chrysanthemum)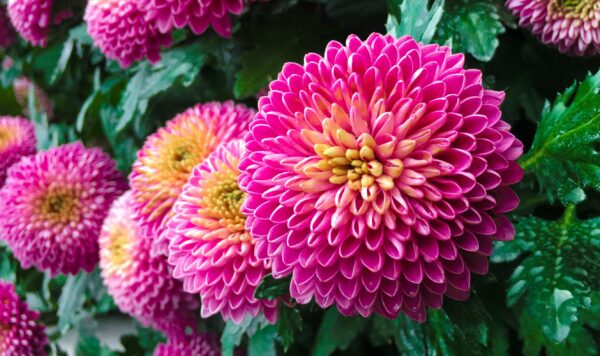 Chrysanthemums, or mums, are flowers of fall with jewel-toned colors that are good at repelling rats. Additionally, chemicals derived from the dried flowers are effective insecticides that eliminate rats.
Plant these herbaceous perennials in a sunny area in hardiness zones 3 through 9 and rich, moist soil. Watch them grow 2 to 3 feet tall with fabulous blooms ranging from white, yellow, and pink to purple, red, and gold.
Elderberry (Sambucus) – Rat Repellent Plants That Produce Fruit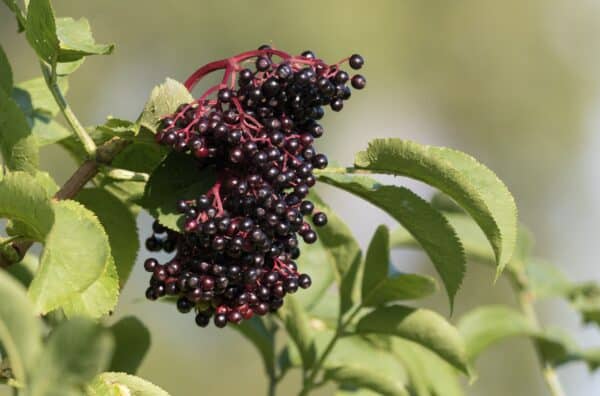 The elderberry or American elder grows as a shrub or woody perennial, producing fragrant white blooms in spring and fruits in the autumn. Its bark contains lectins, chemicals that cause nausea, vomiting, and diarrhea in rats.
Elderberry trees grow 20 to 30 feet tall in hardiness zones 3 through 9. They prefer neutral to acidic, moist yet well-draining soil and full sun or part shade.
Growing rat repellent plants is the best form of pest control. The plants keep rodents at bay, add beauty to the yard, and you don't have to resort to inhumane practices to keep the rat population under control.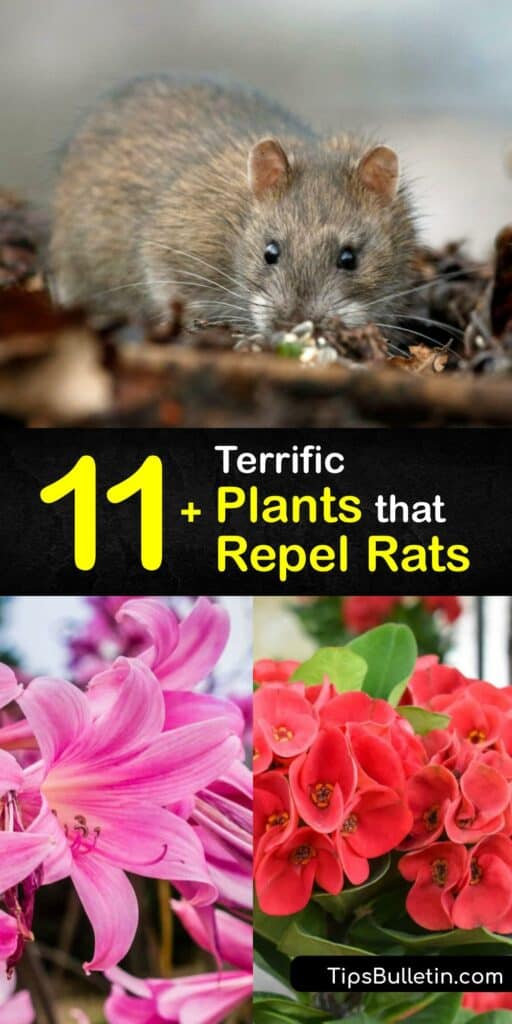 Now that you know how to keep rodents out of your yard by growing plants that repel rats, why not share our rat-deterrent plant guide with your friends and family on Facebook and Pinterest?