Skunks: they're one of the least popular garden pests. Besides their infamous stink and possible rabies, they eat low-hanging fruits and vegetables and dig up lawns looking for grubs. Add plants that repel skunks to your garden to send the critters packing without calling wildlife control.
Skunk repellent plants include flowers, shrubs, and vegetables. To increase the plants' effectiveness, also employ other prevention strategies. Eliminate any possible skunk food source.
Their diet includes plants, insects, larvae, bird eggs, reptiles, and small rodents. Like raccoons, they're attracted to trash cans and compost heaps, so ensure your garbage can is well-sealed.
Pet food is another issue—adapt bird feeders and do not leave bowls of dog or cat food outside.
Skunks prefer to make their dens in abandoned animal burrows and use hollow logs, stumps, and rock piles. When they live close to humans, their dwellings include under porches, sheds, and decks.
To prevent them from getting settled on your property, seal off potential hiding places with chicken wire.
Bury the mesh in the ground to stop skunks from digging under it. Set up a fence that's at least three feet tall around your vegetable garden to keep skunks out.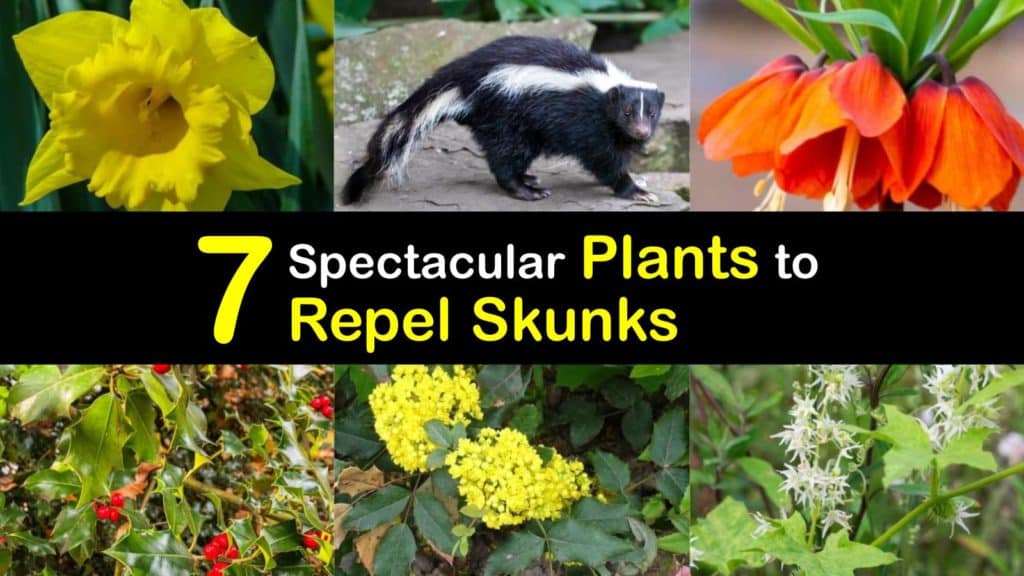 Plants that Skunks Hate
It's unnecessary to learn how to kill a skunk without it spraying. There are ways to deter these yard pests without harming them.
Despite their own foul smell, skunks can't stand strong scents. Some plants discourage-skunks with their sharp smell, while others have prickly leaves that pierce tender skunk feet. Try these natural ways to get rid of skunks instead of calling for professional skunk removal.
Planting Time for Plants that Repel Skunks
There's no hard-and-fast time for starting plants that keep skunks away and get rid of skunks in the backyard. Insert bulbs in the fall and holly, a bush, in the spring or fall. Generally, sow the other plants' seeds in the spring. Check the packet for special instructions.
Planting Location for Plants that Deter Skunks
If you've ever wondered what plants repel skunks, the answer is – a variety. Flowers enhance borders and flowerbeds. Others are bushes or vines that climb structures like trellises. When choosing the site, consider the sun and soil conditions.
The same applies to chipmunk repellent plants. The ideal scenario is growing plants that deter many different rodents and other unwanted wildlife, like mice, moles, deer, and rabbits. You may even find that the same plants that deter squirrels will eliminate a skunk problem.
What are Alternatives to Skunk Repellent Plants?
The best homemade skunk repellent involves ingredients you probably already have at home. Skunks detest the smell of cayenne pepper, mothballs, and citrus, such as lemon peels. Alternatively, make the best skunk deterrent spray from castor oil, dish soap, and water.
You may set up a motion sensor that activates bright lights. Skunks also flee from predator urine, available at pet stores and garden centers.
Remove skunk stink with standard household products.
Combine the ingredients. Wet the affected area, then work in the mixture. Rinse well.
Crown Imperial (Fritillaria imperialis)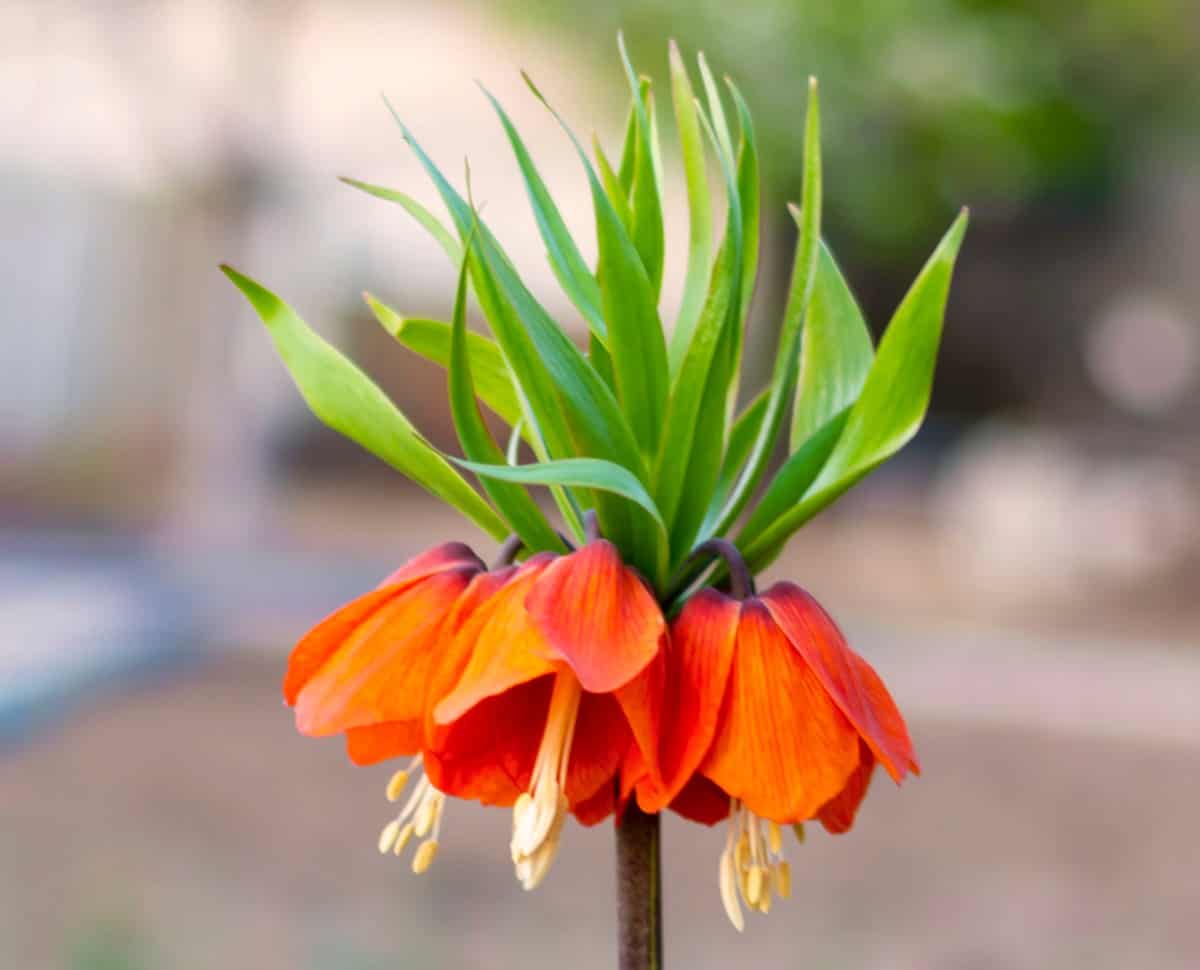 Among plants that deter skunks, Crown Imperial is a gem with its red-orange, bell-shaped blooms in mid to late spring. It has a crown of small leaves above its flowers and lance-shaped leaves closer to its base.
Its flowers' and bulbs' stink make Crown Imperial a natural skunk repellent. Insert bulbs in the fall in somewhat fertile, sandy, moist, well-drained soil. This perennial plant prefers full sun but handles partial shade, particularly in warm regions.
Try placing Crown Imperial at the back of a border. Water your flowers once every week or two. The soil should stay dry for several days between waterings. Apply compost in the spring and liquid fertilizer in late summer.
Stinging Nettle (Urtica dioica)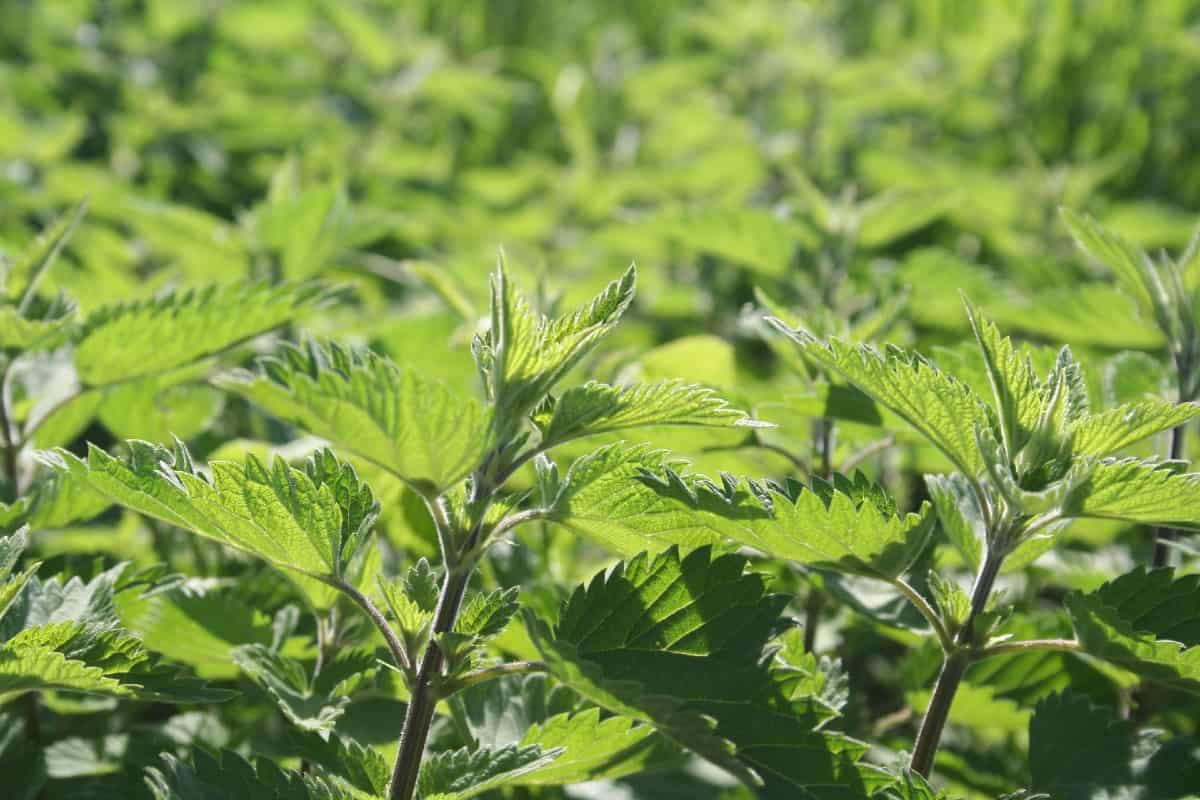 Although stinging nettle might not seem like something you'd want to add to your garden, it's one of the best skunk repellents. People also use its leaves, roots, and seeds medicinally.
The prickly hairs on stinging nettle's stems and toothed leaves discourage wild animals from feeding. It also bears tiny flowers, with each plant being either male or female.
This herb self-seeds and spreads rapidly with creeping rhizomes, often forming dense clusters. If you're ready to take the plunge, sow nettle seeds outdoors in the spring or divide existing plants in late fall.
This plant prefers fertile, moist soil and full to part sun. Keep the soil moist but not soggy. Add leaf mulch and composted manure.
Summer Squash (Cucurbita pepo) – One of Our Favorite Skunk Repellent Plants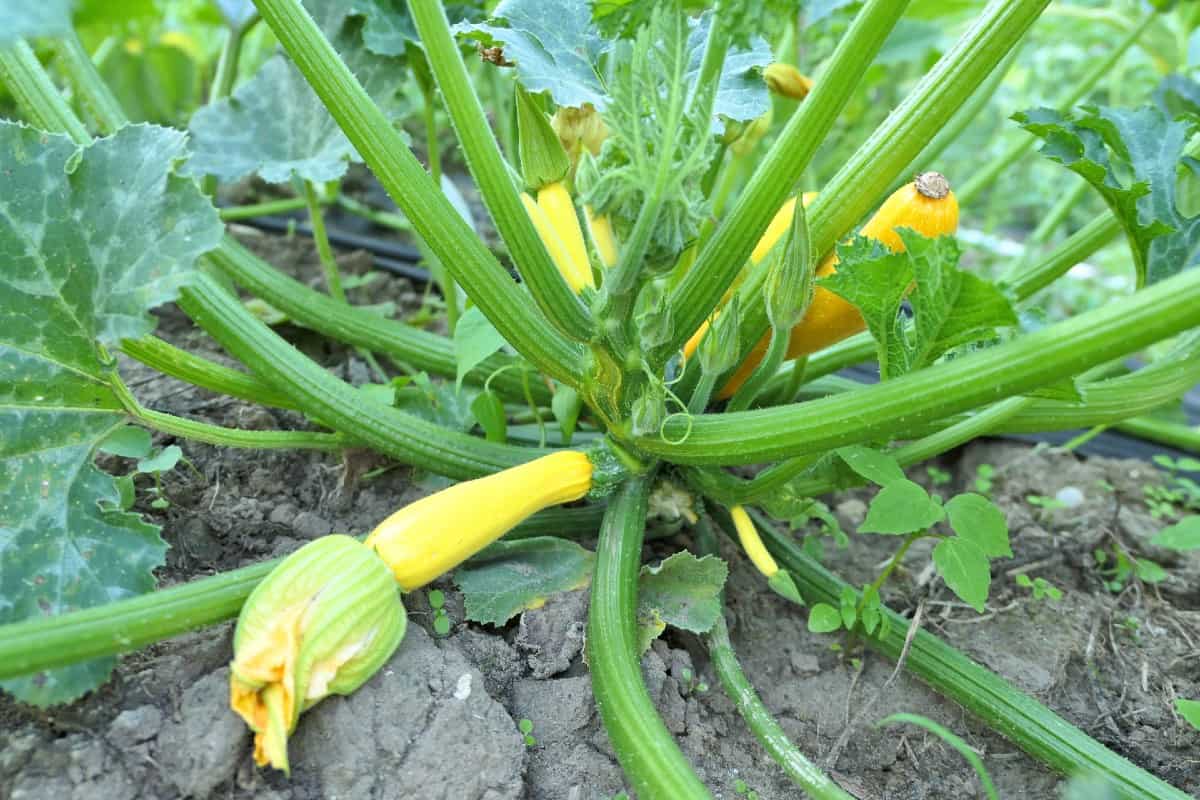 This annual bush produces orange-yellow summertime flowers and large leaves with tiny hairs that irritate the feet of skunks. Summer squashes include both zucchini and traditional squashes like the straight-neck squash.
Sow squash seeds outdoors in the spring once the soil is warm. The site should have fertile, well-draining, loamy, slightly acidic to neutral soil. Full sun and protection from the wind promote the plant's success. Add compost, well-rotted manure, and mulch.
Water your bush deeply whenever the soil is dry—at least once a week. When the plant first starts flowering, side-dress with organic fertilizer, and fertilize occasionally when the plant is fruiting. Harvest while the fruits are still small with soft rinds.
Oregon Grape (Mahonia aquifolium)
This evergreen shrub has sharply toothed leaves that start red, turn shiny green, then turn burgundy in the fall. It bears clusters of yellow flowers in April and May and yields edible but tart purple-blue berries.
Propagate Oregon grape with seeds, cuttings, or division. Note that it's invasive in some regions—prune after flowering to remove suckers. Put several shrubs close together to form a barrier against skunks.
Find a site with partial shade, shelter from the wind, and moist, fast-draining, acidic or neutral soil. Water your Oregon grape plant during prolonged dry spells. Regular fertilizer is not necessary, but add compost in the spring plus organic mulch.
Wild Cucumber (Echinocystis lobata)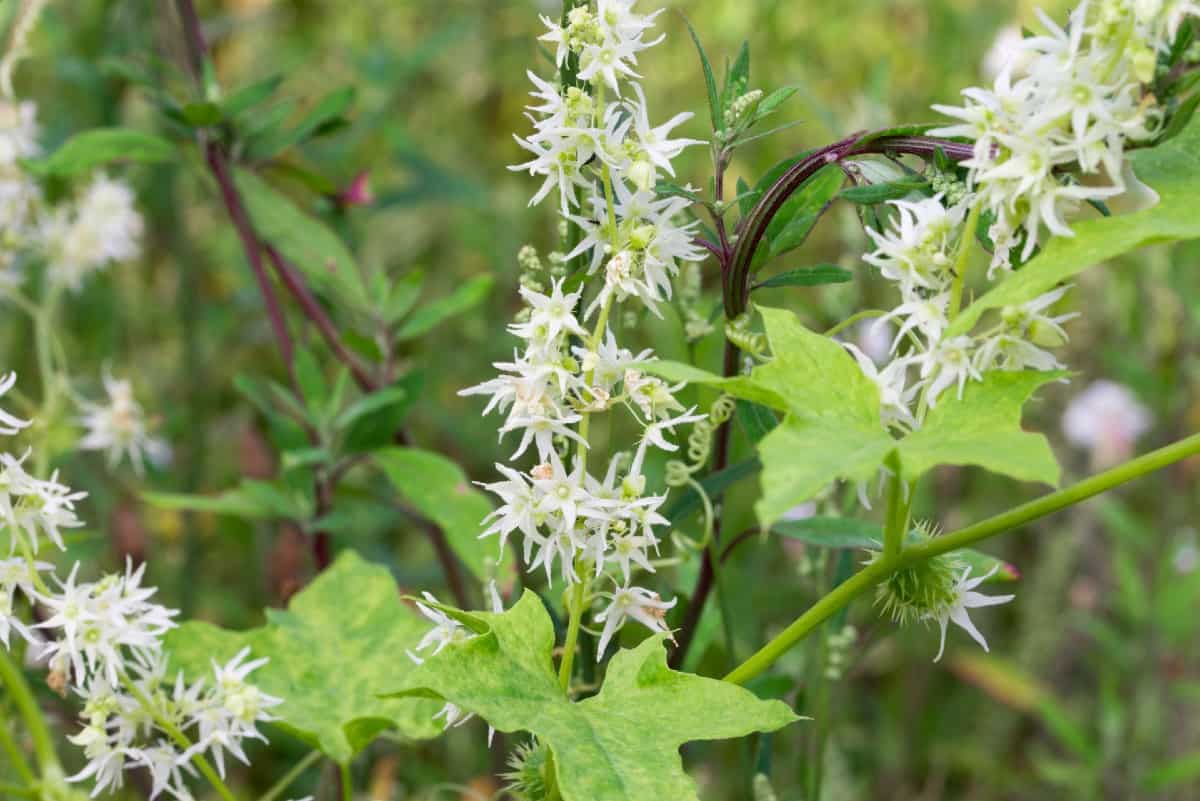 This annual vine has large leaves with five lobes and spines that repel skunks. It produces small, fragrant, star-like white flowers from midsummer to fall, bearing male and female flowers on the same plant.
Its spiny fruit is not safe to eat and dries to a papery husk. The wild cucumber spreads quickly but is not invasive. It grows over trees and shrubs, but try training it up a trellis or arbor. Its seeds require two months of cold and moist stratification before planting.
Find a site with full sun and fertile, moist, well-drained soil. The wild cucumber has average water needs. In its natural environment, it tends to grow in wet areas, such as next to ponds or streams.
Common Holly (Ilex aquifolium) – A Vibrant Skunk Repellent Plant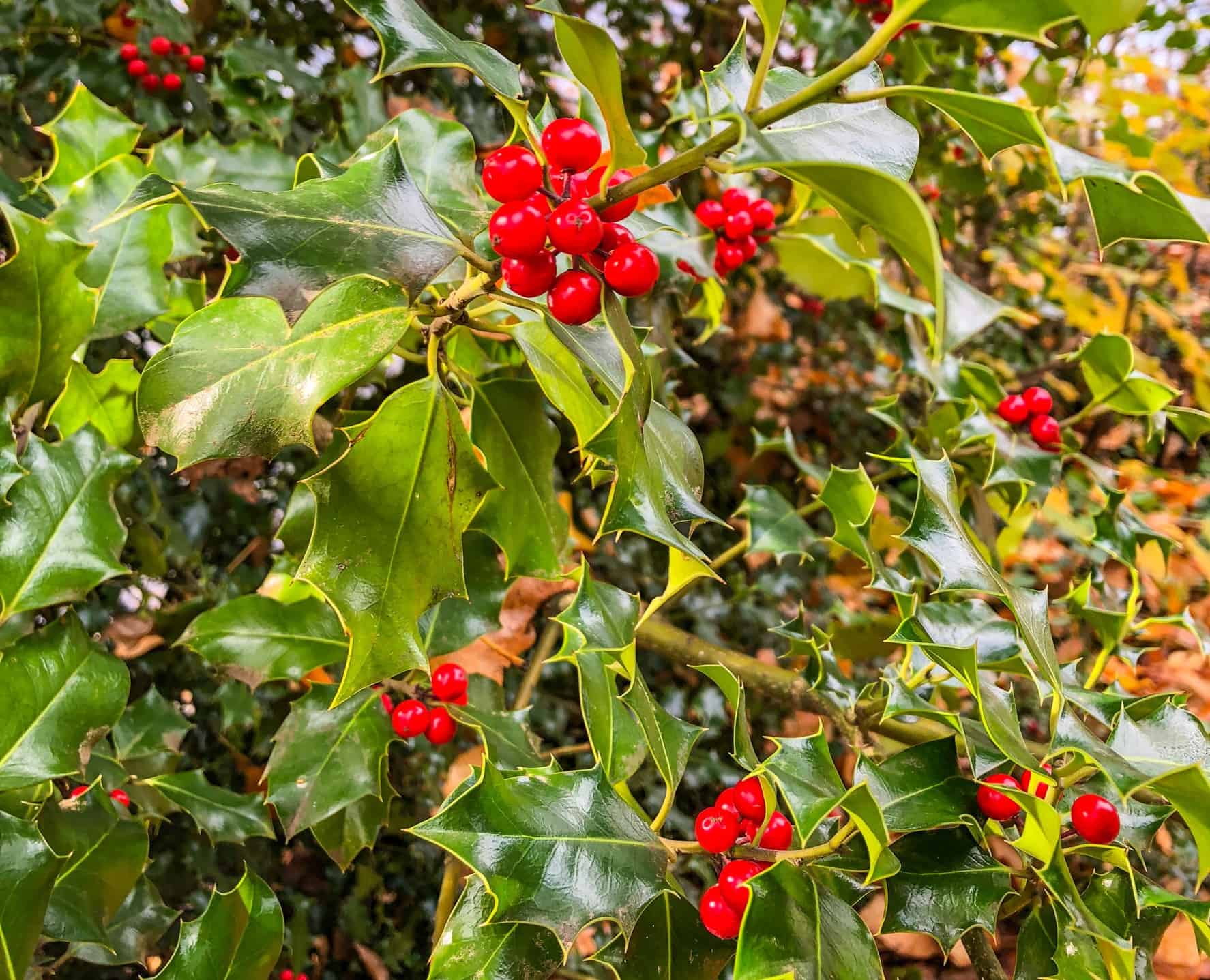 The holly bush's prickly leaves send skunks running. Grow the shrub by itself, or intertwine it with another dense hedge. Only the female plant produces classic red berries. However, you'll need a male plant nearby unless you find a self-pollinating variety.
Install holly in the spring or fall. Full sun and moist, well-draining, slightly acidic soil are ideal. However, the shrub also tolerates part shade and dry or swampy soil.
Water newly planted bushes daily for the first week, then twice a week for one month, then drop to weekly for the rest of the summer.
Only water mature plants during droughts. All holly plants benefit from mulch, an annual dose of balanced fertilizer, and regular pruning.
Daffodil (Narcissus)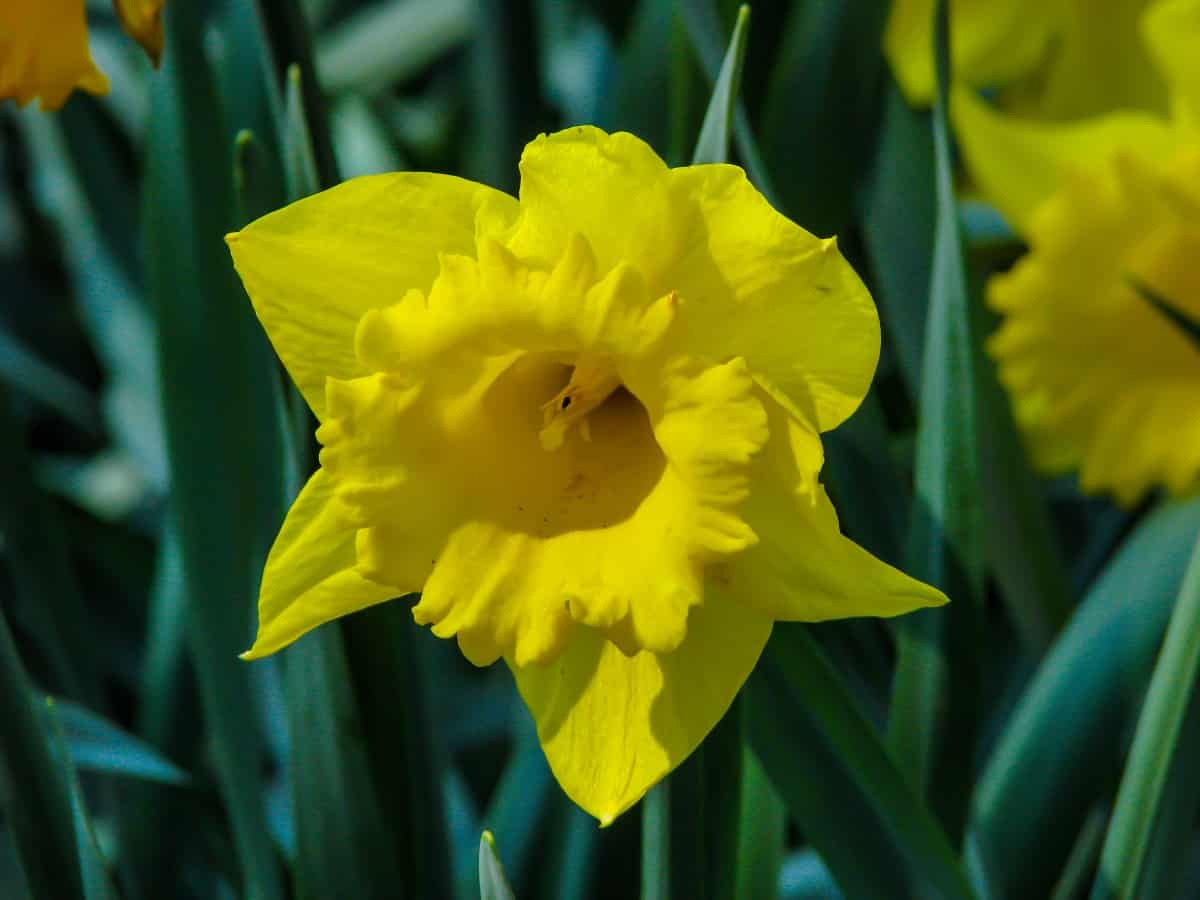 Sunny daffodils start blooming in early spring. Their distinctive flowers with a central cup are often yellow but may also be white, orange, or red. Daffodil bulbs and flowers are toxic for animals, including skunks. They are one of the plants that deer will not eat.
Insert the bulbs in mid- to late fall in fertile, moist, fast-draining, neutral to slightly acidic soil. Full sun is best, but partial shade is acceptable—place daffodils along a pathway or in a bed.
Water your plants regularly in the spring and fall—and in the winter if there's no snow—but not during their summer dormancy.
Narcissus generally does not require fertilizer. However, if your plants are struggling, add bulb food or bone meal when the leaves emerge and again when the flowers appear.
Does lavender repel cats and skunks? You may also find that growing lavender or spritzing a lavender spray deters many critters.
These unique species of plants helps you achieve a skunk-free yard, whether it's with spiky leaves or a scent that even skunks don't like. Plants that deter skunks are an easy solution that doesn't involve dealing with animal control.
Of course, to eliminate a skunk problem, it's necessary to remove what was attracting them to your garden in the first place, such as pet food or uncovered garbage. Nonetheless, plants that repel skunks are a powerful tool to add to your toolbox.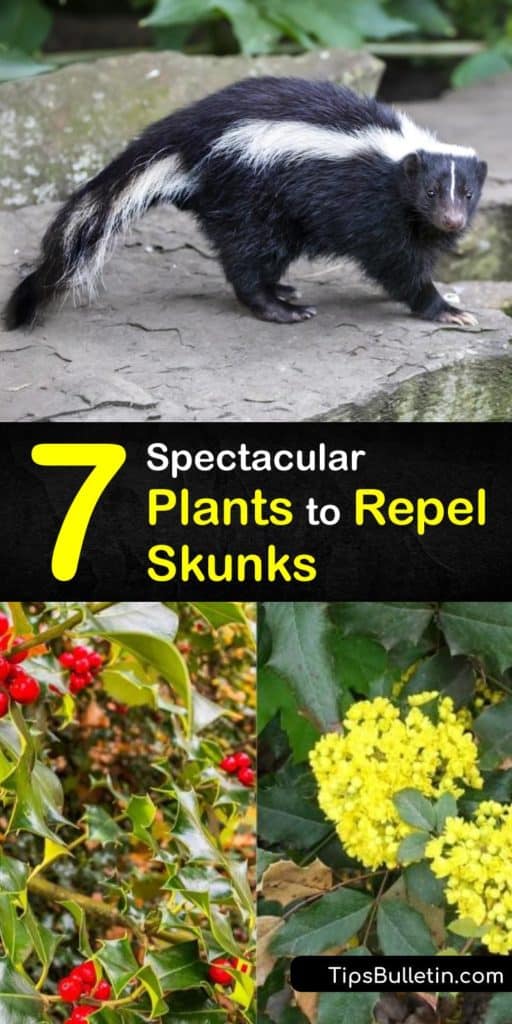 If you found these skunk removal tips helpful, please share these skunk repellent plant suggestions with your friends on Facebook and Pinterest.