Spinach is one of our favorite healthy foods, and it's delicious raw in a salad or on a sandwich or sauteed with butter and garlic. But, did you know that there is more than one type of this leafy green? We explain the different types of spinach, their health benefits, and how to grow and store your own spinach varieties at home.
We all grew up learning how spinach was healthy for us. Take Popeye, for example. While eating this leafy vegetable won't instantly pump up your muscles to help you save a damsel in distress, eating spinach several times a week or daily provides your body with a wide range of benefits.
Not only is spinach good for your diet, but it's amazingly easy to grow, and you don't need a garden bed to plant it. Spinach plants are happy growing in everything from a raised bed to a container, and there is more than one kind to choose from to suit your tastes.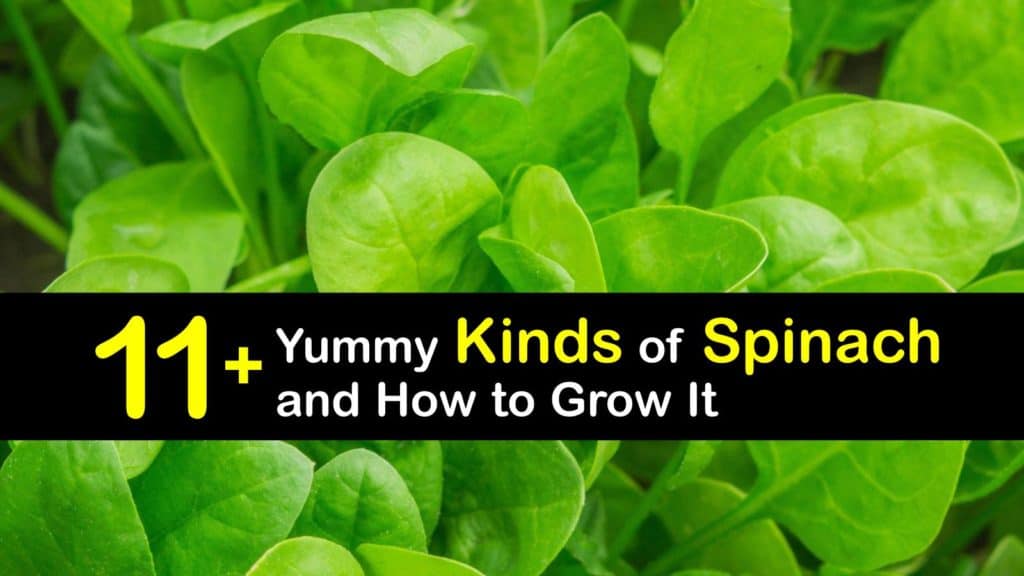 Spinach Types and How to Grow It
Similar to when you grow collards, spinach is a fabulously versatile vegetable that originated in ancient Persia or Iran. Its flavor enhances a variety of dishes, and it is extremely healthy. Not only that, but there is more than one type to choose from when growing your own at home.
How Many Spinach Varieties are There?
A trip to the grocery store convinces us that there is only one type of spinach since there are bags of spinach stacked in the produce section, and they all look the same. However, there are three main types and several varieties in each group.
Spinach (Spinacia oleracea) is broken up into three groups. These include savoy, semi-savoy, and smooth-leafed spinach.
Several types of spinach fall within these groups, each with slight similarities, distinct flavors, and varying degrees of nutrients. Then, there are also a couple of spinach variety alternatives, New Zealand spinach and Malabar spinach.
What are the Benefits of Eating All Types of Spinach?
Not only are these leafy greens delicious, but there are so many health benefits to consuming all common types of spinach. Learn which vitamins and minerals these greens contain and the ways they are good for your well-being.
There are only 20 calories and 3 grams of carbs in three cups of spinach and these veggies are packed full of nutrition.
They contain fiber and protein, vitamin C, folate, magnesium, iron, potassium, and calcium, and a three-cup portion has over 300% of the daily need for vitamin K.
In addition, spinach has antioxidants that are tied to disease and anti-inflammatory protection. It helps support brain health, manage blood pressure, and protects eye health.
Spinach also contains inorganic nitrate, which may lower the risk of heart disease. While consuming spinach has many benefits, whether you eat them raw or cooked, not cooking your greens is the best way to preserve the lutein and vitamin content.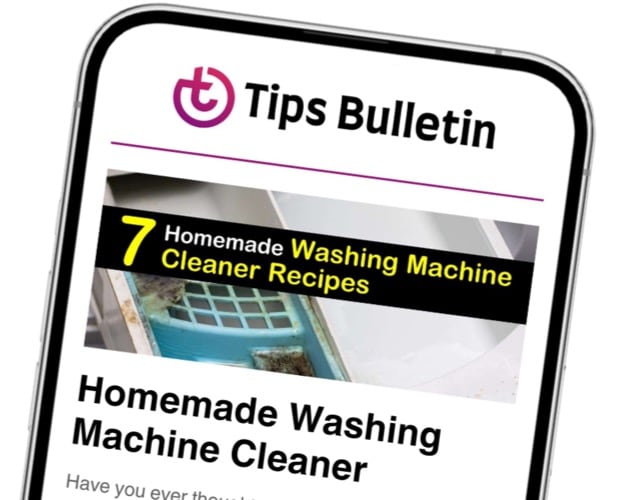 Finally, an email that Transforms Your Home.
Get the latest home and garden tips from our experts, delivered straight to your inbox.
Cold Tolerant Savoy Spinach
Savoy spinach is a cool-season veggie that is perfect for growing in cooler regions. Unlike some other spinach varieties, this type has curly leaves and a distinct flavor and texture that holds up well to cooking.
There are two types of savoy spinach, Bloomsdale long-standing and Regiment spinach, and they both have curly, dark green leaves with a slightly crispy texture.
These types are ideal if you prefer cooking your spinach since it doesn't lose its texture or shape. It's a great substitute for chard, kale, and collards. It pairs well with beef and poultry, and cooking it with cheeses, eggs, and chili brings out its natural flavor.
What is the Difference between Semi-Savoy and Savoy Spinach?
Semi-savoy types are less crinkly than savoy spinach and are also a cool-season green veggie. They are super nutritious, and some varieties have anti-disease properties.
Semi-savoy spinach is similar to savoy types but with less of a wrinkled appearance. It has the same flavor and crisp texture but is easier to clean than savoy.
There are four kinds of semi-savoy, Tyee, Catalina, Teton, and Indian summer. They are highly beneficial to your diet with high amounts of beta carotene, omega-3 fatty acids, and vitamins.
The Easy-to-Clean Smooth-Leafed Spinach
Of all the varieties of spinach, smooth or flat-leaf spinach is the most common and often used for canning and freezing. It takes less time to grow, is easier to clean, and a popular choice for gardeners.
The leaves of smooth-leafed spinach are broad and flat, making them the easiest spinach to clean, with a longer storage life.
There are two major varieties, Space spinach with dark green, smooth leaves and Red Cardinal spinach with red veins and stems that are similar to beets, making it an attractive leafy green for salads.
However, this spinach bolts faster than others. Both spinach types are extremely healthy and perfect for use in a variety of dishes.
What is Baby Spinach?
While there are different types of spinach, baby spinach is actually a version of flat-leafed spinach. The small, tender leaves are just as healthy as the others and perfect for the impatient gardener.
Baby Spinach
Baby spinach is regular spinach that gardeners harvest somewhere between 15 and 35 days after planting, like when growing Swiss chard.
The baby leaves are small and tender with a sweeter flavor than mature spinach, and they are perfect for adding to everything from salads to cooked side dishes. While smaller than traditional spinach, they are still just as nutritious.
Crisp and Succulent New Zealand Spinach
If you reside in a warm area and prefer container gardening over growing veggies in a bed, consider planting New Zealand spinach. This leafy green loves the warmth and grows well in the early summer.
New Zealand Spinach (Tetragonia tetragonioides)
While other spinach types grow in early spring, New Zealand spinach grows well in the early summer months. It has trail-like growth and forms a thick carpet around other vegetation.
It has the same taste as common leaf spinach and becomes a flowering plant with yellow hues as it matures.
The Vining Growth of Malabar Spinach
Malabar spinach is an heirloom vegetable with the same flavor as regular spinach, but it's not actually from the spinach family. Instead, it is a fast-growing veggie from the Basellaceae family; it prefers the summer heat and requires a trellis to grow.
Malabar Spinach (Basella alba)
Malabar spinach is heat resistant, tolerant of extreme rain, and fast-growing. It has thick green or red-stemmed leaves, depending on the variety, and grows as much as ten feet tall under the right conditions.
It tastes wonderful raw in salads and steamed or boiled like traditional spinach.
How to Grow All Spinach Types
Spinach is tasty, healthy, and one of the easiest plants to grow, no matter which one is your favorite. Here is how to grow spinach in the garden or container and how to care for your plants as they grow. The process is similar to growing different types of kale plants.
It's best to plant spinach during the cool time of spring, late summer, or fall. First, prepare the garden bed or fill a raised bed or container with potting soil.
If you plant spinach each year, make sure to rotate your crops to prevent downy mildew and other diseases that overwinter in the ground.
Sow the seeds one inch apart in rows that are 14 inches apart. Cover the seeds with a half-inch of dirt and give them water to moisten the seeds without washing them away.
Keep them damp to encourage germinating spinach seeds and thin the seedlings after they begin sprouting.
Spinach plants love sunshine so make sure to plant them in an area where they receive six hours or more of full sun every day. They are also heavy feeders, so use a well-balanced fertilizer or spread manure and compost through the soil when planting.
Consider spreading mulch over the soil after the spinach germinates to retain moisture and halt weed growth, and make sure the plants get an inch and a half of water each week.
When is Spinach Ready for Harvesting?
Harvest time is the best part of vegetable gardening, no matter which veggie is your favorite. It's the time when all your hard work pays off, and you reap the benefits on your dinner table.
Here is when spinach is ready for picking and how to harvest it from the garden.
Spinach Harvest
Spinach is ready for picking as soon as the leaves are large enough to eat. Usually, you harvest them when the outer leaves are about six inches.
Clip those leaves to eat and leave the inside foliage to continue growing. A spinach plant takes roughly 37 to 45 days to mature.
If you enjoy baby spinach, harvest the plants when they are young and have a rosette with five to six leaves. Otherwise, in the late spring or early summer, pull out the entire plant for eating before bolting occurs, and they get bitter.
Ways to Store Spinach after Harvesting
There is nothing better than a good harvest, and a healthy garden keeps your kitchen well stocked with food. Unfortunately, fresh veggies only last so long after picking. Here are a few ways to store your spinach leaves to keep them fresh for as long as possible.
Spread some paper towels in the bottom of a storage container. Go through your fresh spinach leaves and toss out the bad ones. Place the leaves in the paper towel-lined container, pop a lid in place, and store them in the fridge for about seven days.
Check the spinach during this time for freshness. Toss out leaves as soon as they begin wilting or rotting, refresh the paper towel with new sheets, and do not wash the leaves until you're ready to eat them.
Freezing is a great way to store spinach long-term. While they aren't tasty in a salad, frozen spinach works well in hot dishes and smoothies.
To freeze the leaves, rinse and dry them thoroughly with a paper towel. Set the leaves in a freezer bag, press out the air, and seal it shut before setting it in the freezer. Unblanched frozen spinach lasts up to six months.
Ways to Prepare Spinach
A garden overflowing with healthy vegetables and leafy greens is a reward within itself, but what do you plan on doing with all that spinach? Here are several ideas for preparing spinach to ensure none of it goes to waste.
If you prefer eating your spinach raw, consider replacing iceberg lettuce on your sandwiches with fresh spinach. You still get the texture of leafy greens but with more nutrition.
Spinach is also great in a salad with tomatoes, cucumbers, and other ingredients and a terrific addition to smoothies for an extra kick of nutrients. If you enjoy eating cooked spinach, try adding it to soup, stew, stir fry, scrambled eggs, and omelets.
To prepare a spinach side dish, heat some olive oil in a saute pan and add some freshly chopped garlic. After cooking for one minute, toss in about a pound of prepared spinach leaves and pack them down into the pan with your hand.
Flip the spinach a few times with a spatula, cover the pan, and cook them for a couple of minutes or until wilted. Drain the excess liquid and season them to taste.
There are many benefits to eating spinach, and the flavor is only one of them. Not only that but there is more than one type to choose from to suit your tastes.
Unlike Popeye, who eats spinach straight from a can, it's easy for you to grow fresh spinach in the garden or on your patio to enjoy whenever your heart desires.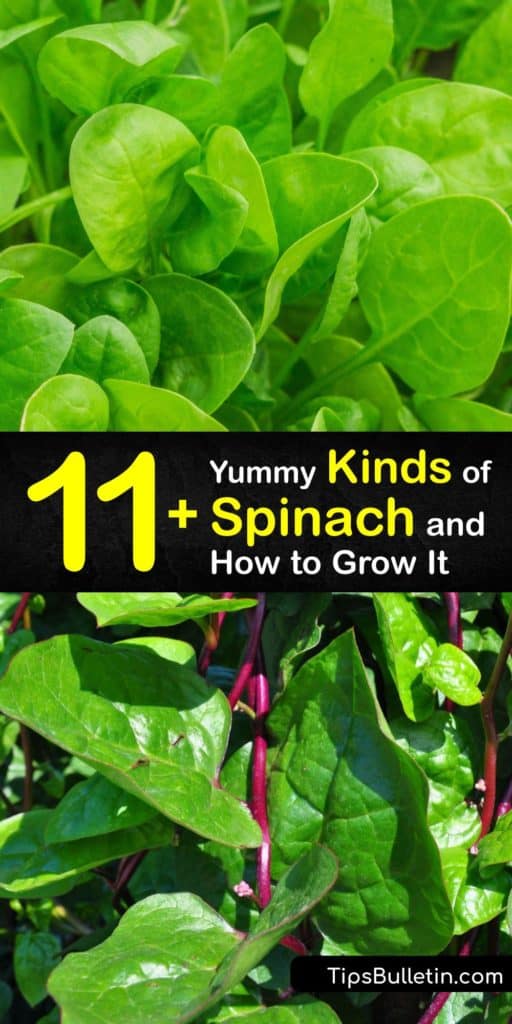 We hope that learning the different types of spinach keeps your garden space overflowing with healthy greens, and we'd love it if you'd share our spinach guide with your circle of friends and family on Pinterest and Facebook.