We love roasting and frying okra, and a pot of gumbo is not the same without adding the tasty green pods. Unfortunately, our local grocery store rarely has fresh okra in the produce section, so we decided to grow our own at home. Learn how and when to plant okra in your garden based on your region.
Many people associate okra plants (Abelmoschus esculentus) as a Southern crop. However, it actually grows all over the United States and the world. There are many heirloom and hybrid cultivars of this warm weather crop to choose from, including Emerald, Burgundy, Clemson Spineless, Annie Oakley, and Cajun Delight.
While okra seeds require the right temperature and moisture for germination, it's possible to grow these plants even if you live in a northern climate. The key is to start the seeds indoors to give them a head start and transplant the okra seedlings outside after the last frost date.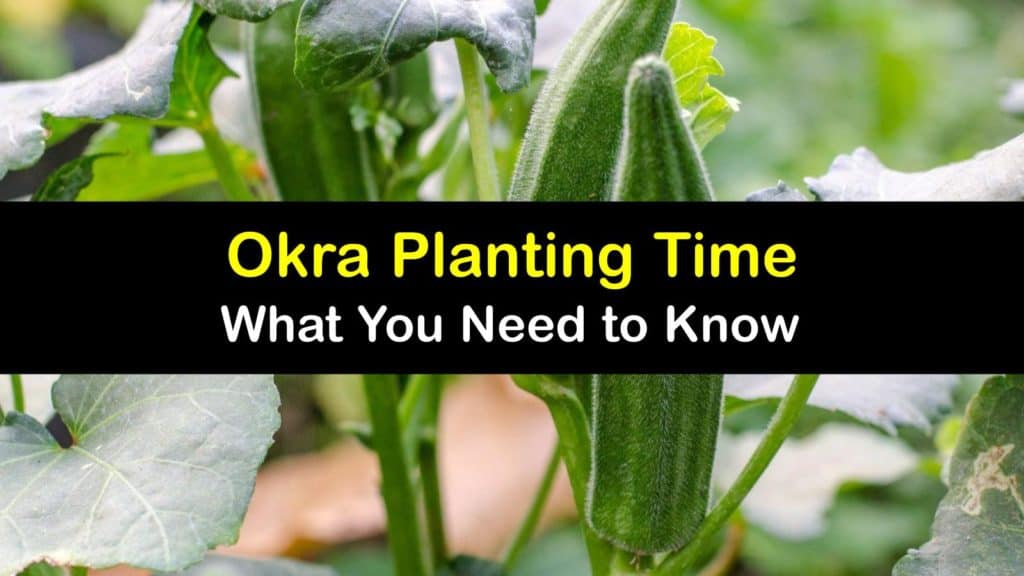 Planting and Growing Okra
Many gardeners do not consider growing okra when planning the vegetable garden. However, these plants are just as easy to plant, grow, and care for as any other. How long does okra take to grow? The plants produce tasty okra pods for up to twelve weeks at the end of the okra growing season.
Discover how and when to plant okra seeds according to your USDA hardiness zone. Find tips for caring for your plants as they mature and how to make a simple recipe using your homegrown veggies.
Things to Know about the Okra Growing Season
To have the best okra growing season, it's important to understand what these plants want for optimal growth and pod production. Explore the growing conditions okra (Abelmoschus esculentus) needs and how long the plants take to mature.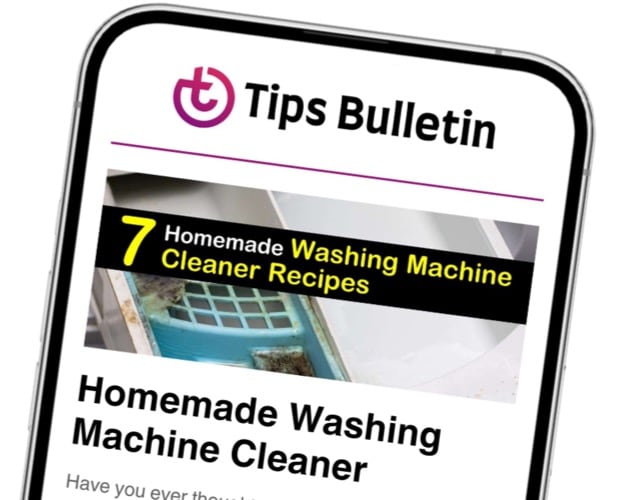 Finally, an email that Transforms Your Home.
Get the latest home and garden tips from our experts, delivered straight to your inbox.
Like hollyhock and hibiscus, okra is a flowering plant from the mallow family. It prefers fertile loam soil in an area where you previously grew nitrogen-fixing crops like early peas. This is why crop rotation is a good gardening practice. However, it grows in ordinary garden soil and thrives in full sun for at least eight hours daily.
To start okra indoors, sow the seeds at least four weeks before the last frost. If you reside in a warm area and you're wondering when to plant okra in zone 6 and up, sow the seeds directly in the garden three to four weeks before the last frost in a cold frame or when the soil temperature is 65 to 70°F.
Okra plants take 55 to 65 days to reach maturity, and the plants produce pods for harvesting for ten to twelve weeks.
When to Plant Okra Seeds Indoors
Okra loves growing during warm weather, and not everyone lives in an area with mild temperatures and long growing seasons. Learn when to plant okra seeds indoors if you live in a cooler region.
Four to six weeks before the last frost, prepare to sow okra seeds indoors by soaking the okra seeds in water overnight before sowing to soften the seed coat and enhance germination. Fill peat pots with potting mix and plant two seeds per pot by pressing them a half-inch to an inch deep into the dirt.
Spray the soil lightly and set the pots in a warm area of your home until germination. After the seeds germinate, move them to a sunny window and thin the seedlings by leaving one healthy plant in each pot.
Once the temperatures outside are warm and the danger of frost passes, it's time to harden off the okra seedlings to prepare them for the garden.
Take the plants outside a couple of hours daily for a week by starting in a shady area and gradually moving them to full sun to help the seedlings acclimate to their new home.
When to Plant Okra in the Outdoor Garden
Discover the best time to plant okra outside, how to plant okra seeds or seedlings in the garden, and plant care tips to ensure you get a healthy okra crop at the end of the growing season.
In early spring, when there is no longer a danger of frost is when to plant okra in zone 7 and up if you plan on sowing seeds directly in the garden. This is also the time to transplant seedlings you start indoors if you live in a colder region.
Prepare the garden by adding organic matter to enrich the soil. To plant seeds, sow them a half-inch to a whole inch deep and space them twelve to eighteen inches in a row. If you're transplanting seedlings, plant them with one to two feet spacing.
Water your seeds or plants right after planting and spread two to three inches of mulch over the bed to retain moisture and control weed growth. Side-dress the plants with rich compost or aged manure and apply a balanced liquid fertilizer each month during the growing season.
Check your plants regularly for common garden pests, such as aphids, flea beetles, corn earworms, and stink bugs. If you discover insect activity, remove the bugs by hand and use insecticidal soap if necessary.
Fusarium wilt and root knot nematodes are also common problems that plague okra plants. Crop rotation is the best cure for these ailments.
The first harvest is ready about two months after planting okra when the seed pods are two to three inches long, with continual harvest through late summer.
Harvest the plants every other day by cutting the stem just above the cap. It's helpful to wear gloves and long sleeves when working in the okra garden to prevent the tiny pod spines from irritating your skin.
Make an Easy Side Dish with Fresh Garden Okra
Now that you know when to plant okra seeds indoors and in the garden, and you get to reap the benefits of your work by harvesting fresh okra pods, it's time to get cooking. This okra and tomato recipe is simple and tasty and a great alternative if you don't have the time to prepare a pot of gumbo.
Saute the garlic and olive oil in a skillet on medium heat until golden. Cut the okra in half lengthwise, slice the onion into wedges, and add the veggies to the skillet.
Salt and pepper and cook the okra for ten to twelve minutes until tender and bright. Slice the cherry tomatoes in half and add them to the pot. Cook for about three minutes until just bursting, add a splash of apple cider vinegar, and serve.
If you have an abundance of extra okra, preserve okra in freezer bags and set them in the freezer for later eating during the colder months. Making canned okra or pickling it is also a tasty option.
Okra plants are a great addition to the garden, even if you live in a cooler region, and there are many okra varieties to pick from to suit your taste. They are easy to grow and maintain, and the plants provide you with weeks of veggies to harvest at the end of the growing season.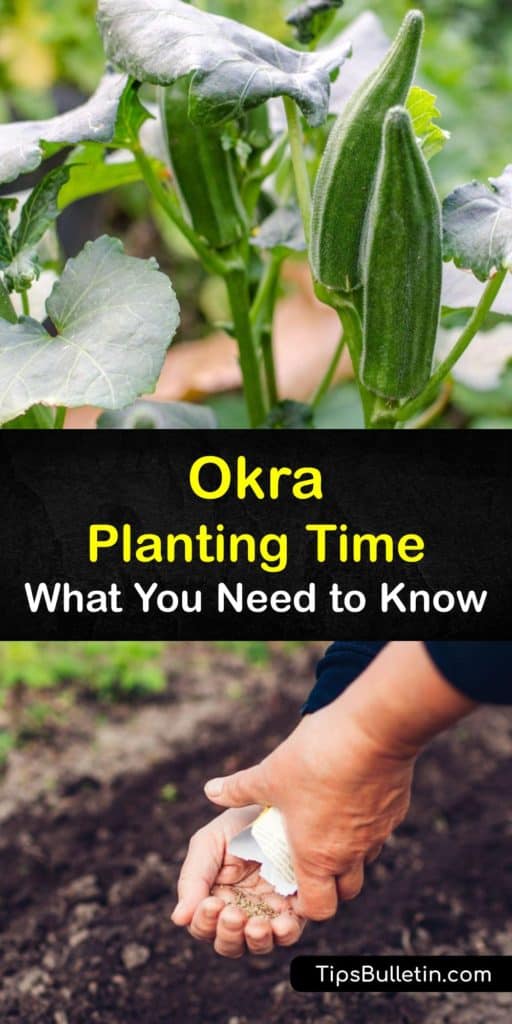 Now that you know when to plant okra, why not share our okra planting and growing guide with your family on Pinterest and Facebook?