Have you ever awakened feeling worse than when you went to bed? Are you bothered by allergy-like symptoms such as headaches, a scratchy throat, or an inability to focus? If you spend a lot of time inside, you could be suffering from sick building syndrome.
But, you can get better rest with bedroom plants that help you sleep peacefully. How can houseplants change how you feel? In the first place, air-purifying plants in your bedroom remove toxins that cause indoor air pollution.
New furniture, carpets, and household cleaners all release chemicals into the air. If you don't have adequate filtration and ventilation, the poison builds up and causes headaches and irritation. Certain types of houseplants naturally absorb both toxins, cleansing the air, and supplying you with fresh oxygen.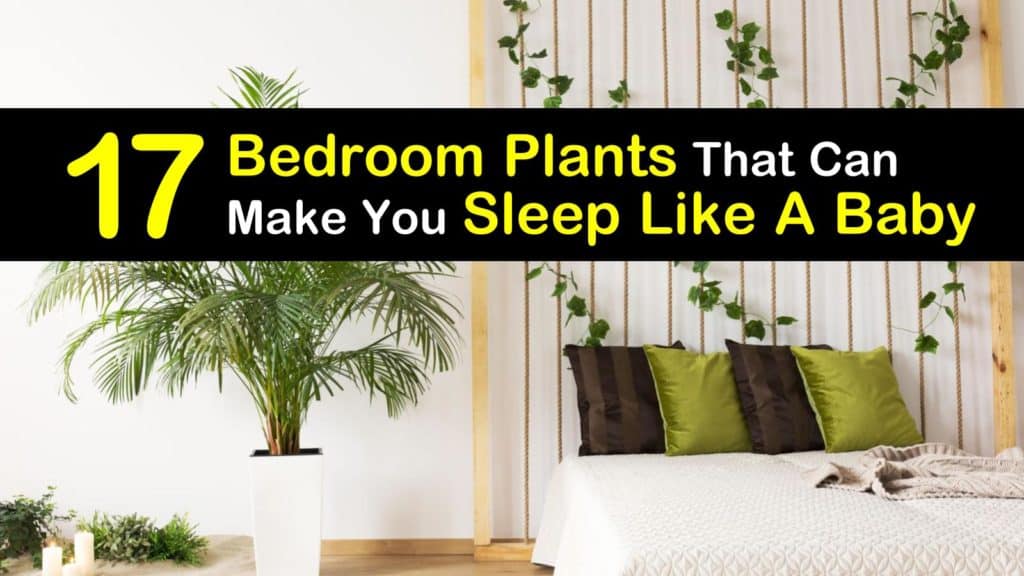 The Perfect Bedroom Plants That Help Me Sleep
What toxins are common in your home? You might be breathing in a cocktail of chemicals like formaldehyde, toluene, xylene, benzene, and trichloroethylene.
These components come from glues and plastics in furniture, plus tobacco and wood smoke, and household cleaners, among other things. A new carpet, for example, might off-gas or release toxins for years after you install it.
But, if you have the right indoor plants around, you'll end up noticing what NASA scientists discovered. They proved that you could lower your stress, improve your mood, and sleep like a baby all because of plants in your bedroom.
How many plants do you need to sleep better? Studies say that for maximum effect, choose houseplants in eight to ten-inch pots. You'll need two or three of them for every 100 square feet or up to nine bedroom plants.
Following is our list of the most potent air purifying plants for the bedroom.
Spider plants (Chlorophytum comosum)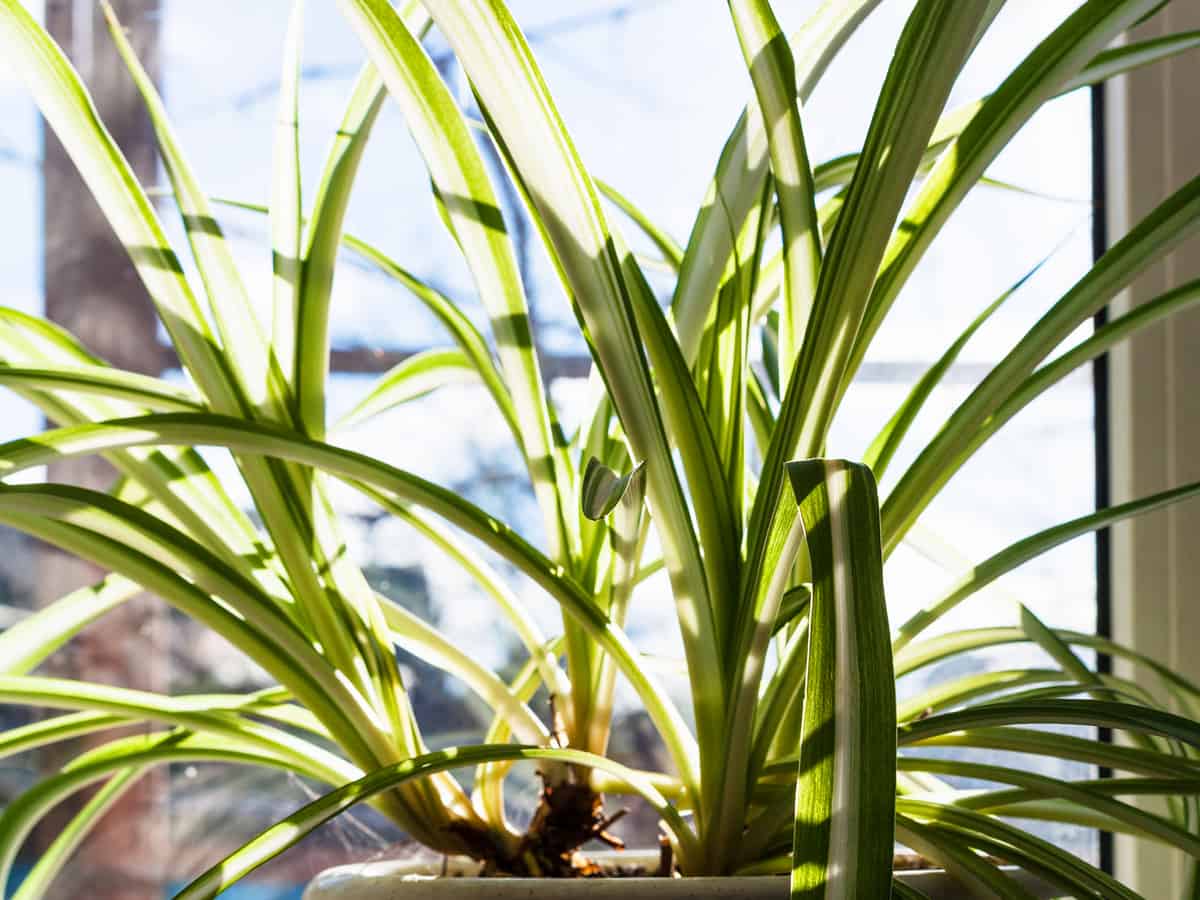 You may know spider plants by one of their other names, like the ribbon plant, or St. Bernard's Lily. These tough houseplants eliminate toxins like xylene and formaldehyde, but won't poison curious children or cats.
They thrive in all conditions and only need water a couple of times a week. You may have seen one on your boss's desk since they are a top choice for cleaning the air in offices, too. They make great plants for the office.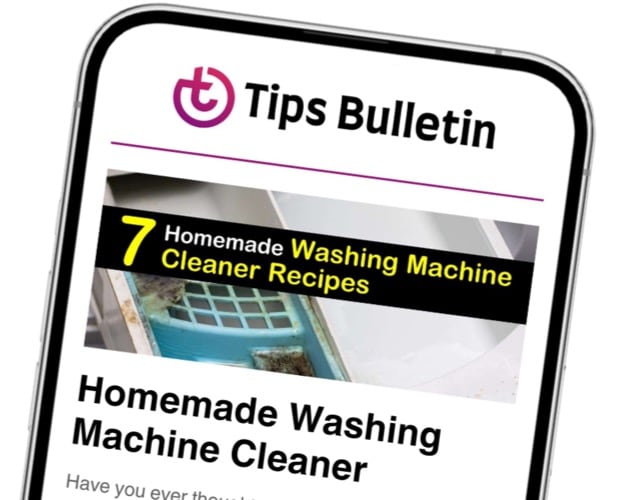 Finally, an email that Transforms Your Home.
Get the latest home and garden tips from our experts, delivered straight to your inbox.
Areca palms (Chrysalidocarpus lutescens) Promote My Sleep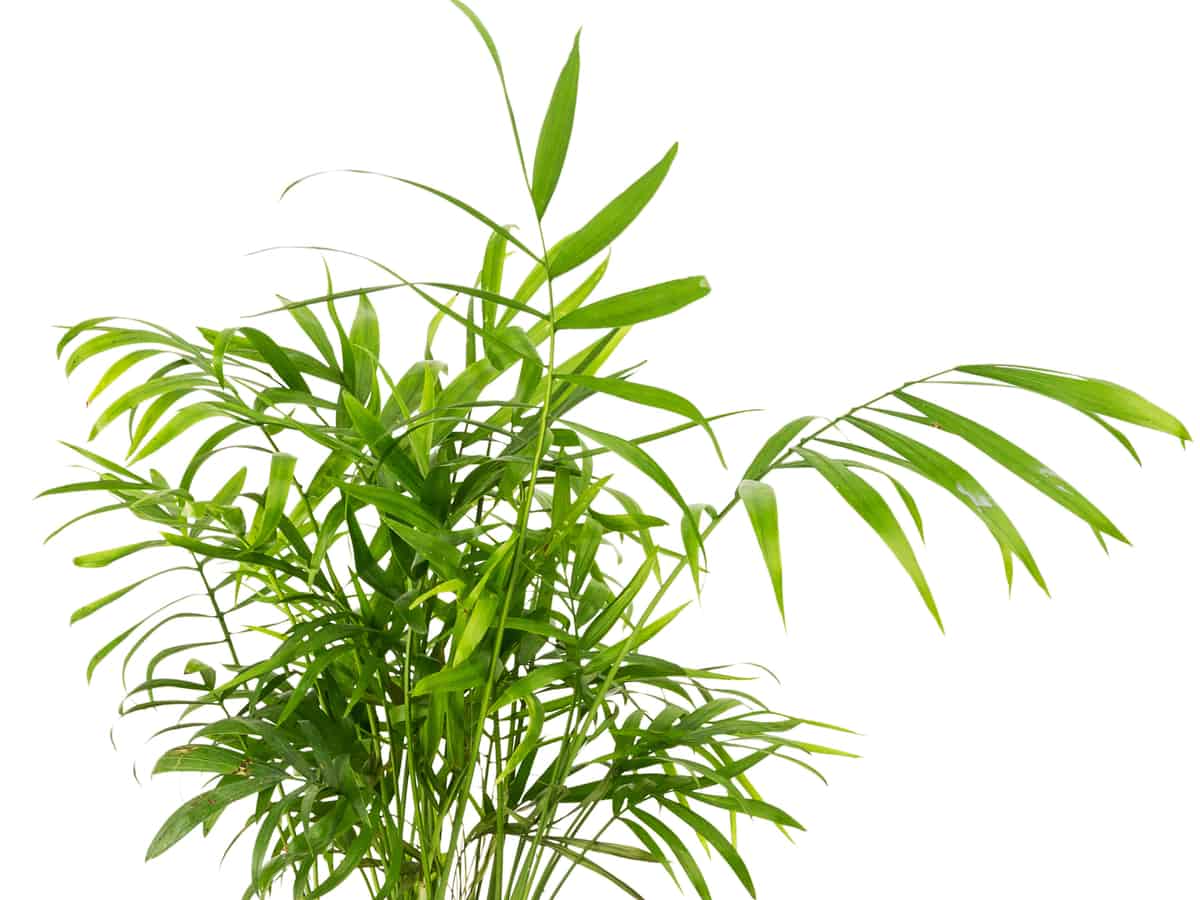 If you have a sunny window, place an Areca palm nearby. It's accustomed to growing in the tropical forests of Asia. While you'll need to water it frequently, it's non-toxic to pets. They also make great office plants.
As it contributes fresh oxygen to your room, Areca palms are one of the best indoor palm plants that help you sleep. It removes many hazards like trichloroethylene, formaldehyde, and carbon monoxide.
There are around fifty varieties of this common palm tree. Some of them grow nuts that are popular for chewing, similar to tobacco.
The Perfect Bedroom Plant for Me: Bamboo palms (Chamaedorea seifrizii)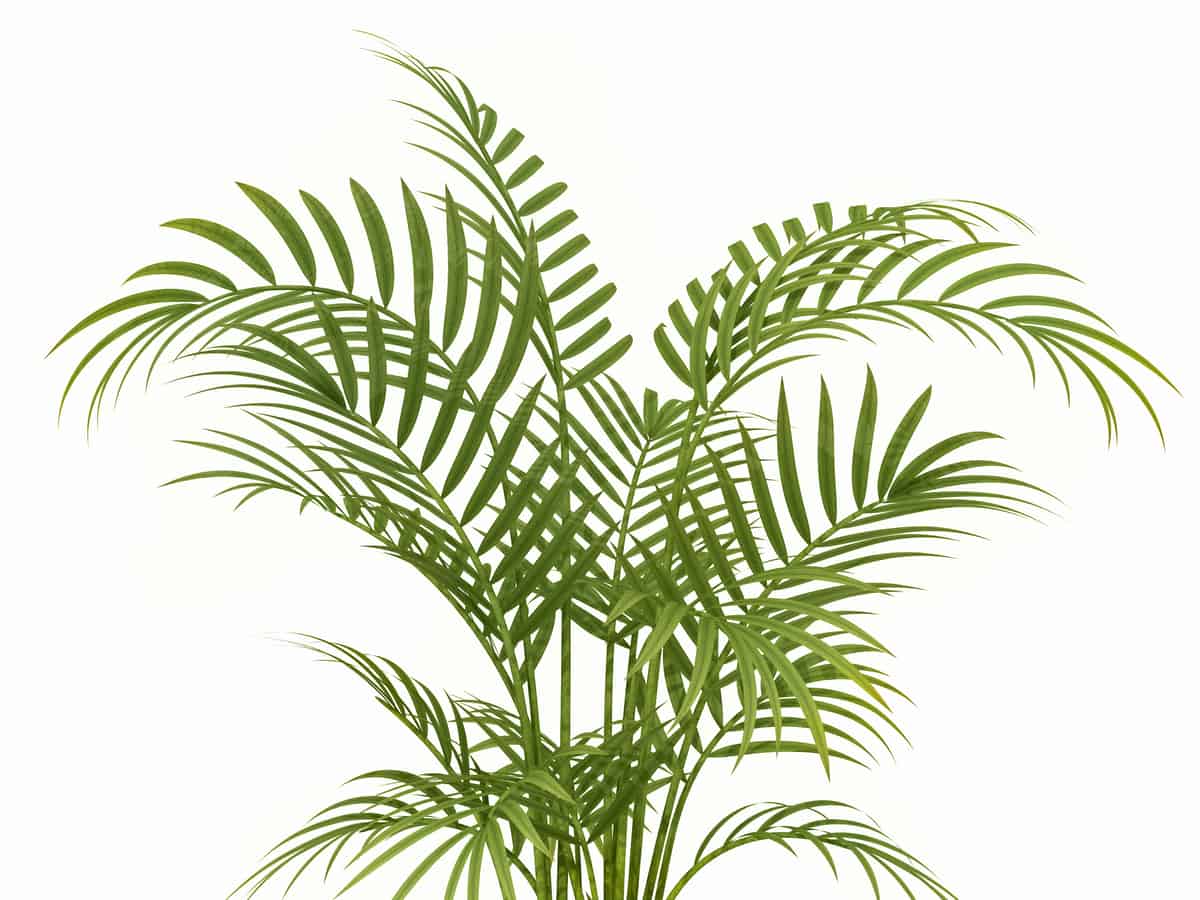 Bamboo palms are safe for pets, plus they add a pleasant amount of humidity to the air. They don't need a lot of sunlight, making them ideal shade plants for pots, but they do need regular watering to do well. Add one to that empty corner of your bedroom for a little extra ambiance.
And, a great benefit of this palm plant is that bamboo palms get rid of chloroform, benzene, and formaldehyde, among other poisons, that may be drifting around your house. Although the name might remind you of the well-known giant grasses of Asia, bamboo palms are native to rainforests in the Americas.
Aloe Vera in My Bedroom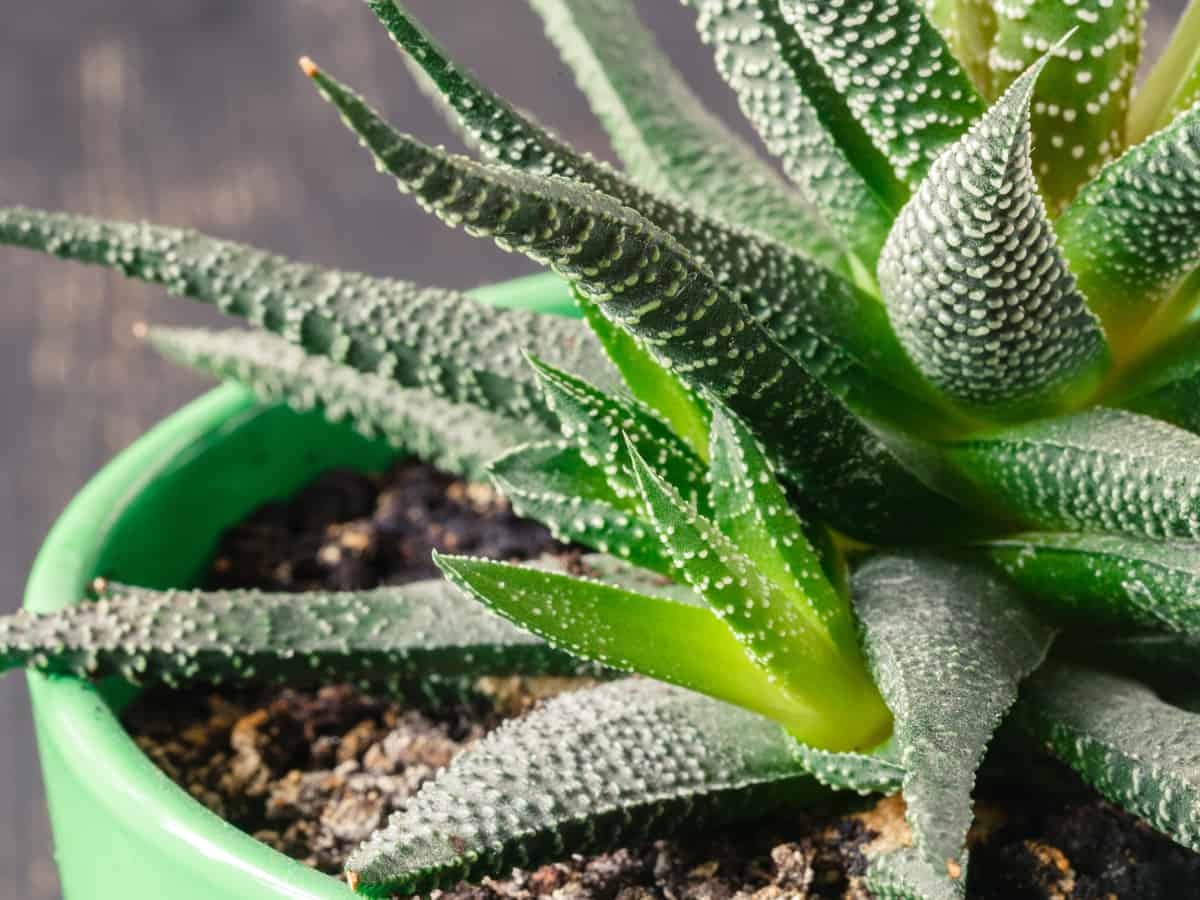 If you can only choose one plant, Aloe Vera is another of the best indoor plants for clean air. It filters out benzene and formaldehyde, and the liquid in its leaves speeds up the healing of wounds.
Originally native to the Arabian peninsula, Aloe Vera spread to Europe and China in the 1600s. In pots, plant Aloe Vera in sandy, well-drained soil with plenty of sunlight.
Snake Plant (Sansevieria trifasciata)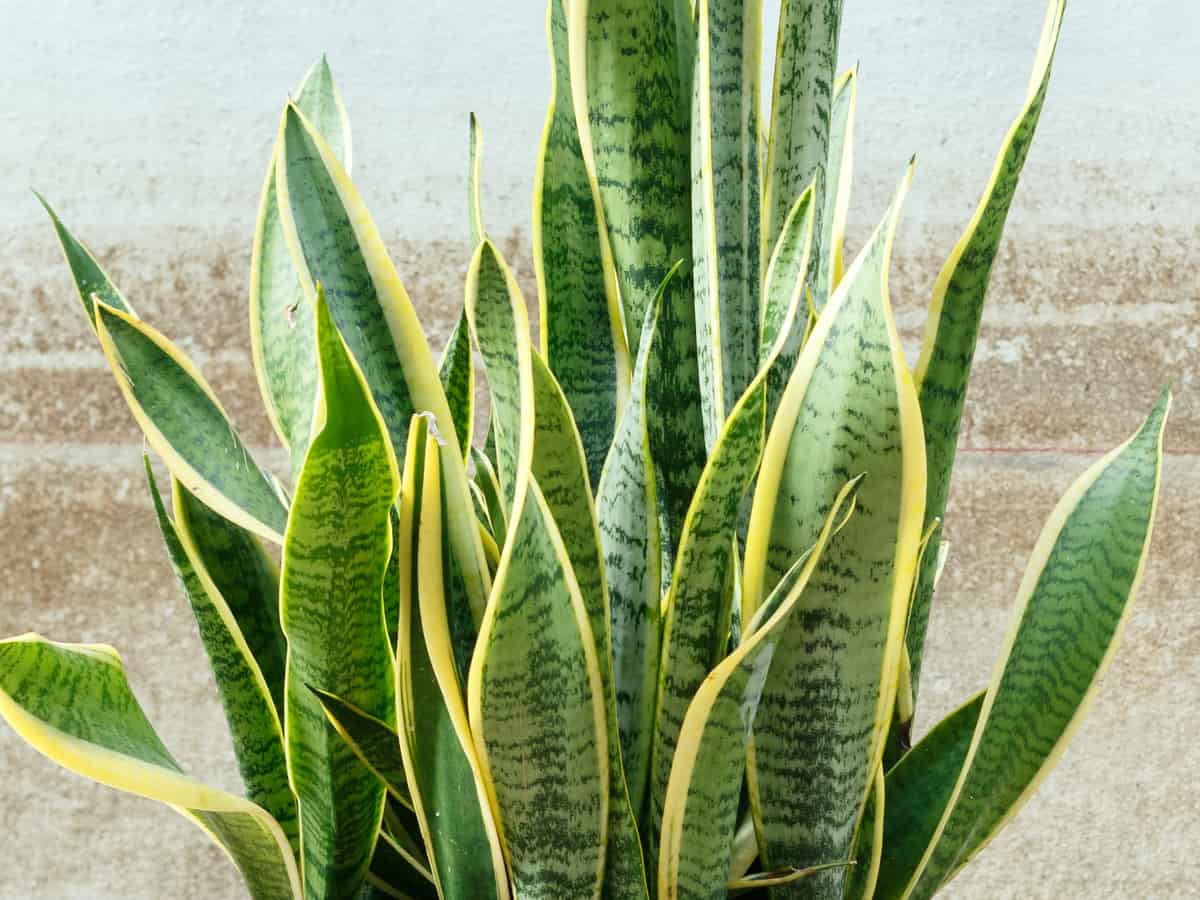 The Snake Plant is also known as "mother-in-law's tongue," but don't let that put you off the idea of getting it. This one removes excess carbon dioxide plus four of the five primary toxins from the air.
This evergreen perennial can grow up to six feet in height if it receives proper care. And once upon a time, hunters used the strong fiber from its leaves to make bowstrings.
Rubber Plant (Ficus elastica) for the Bedroom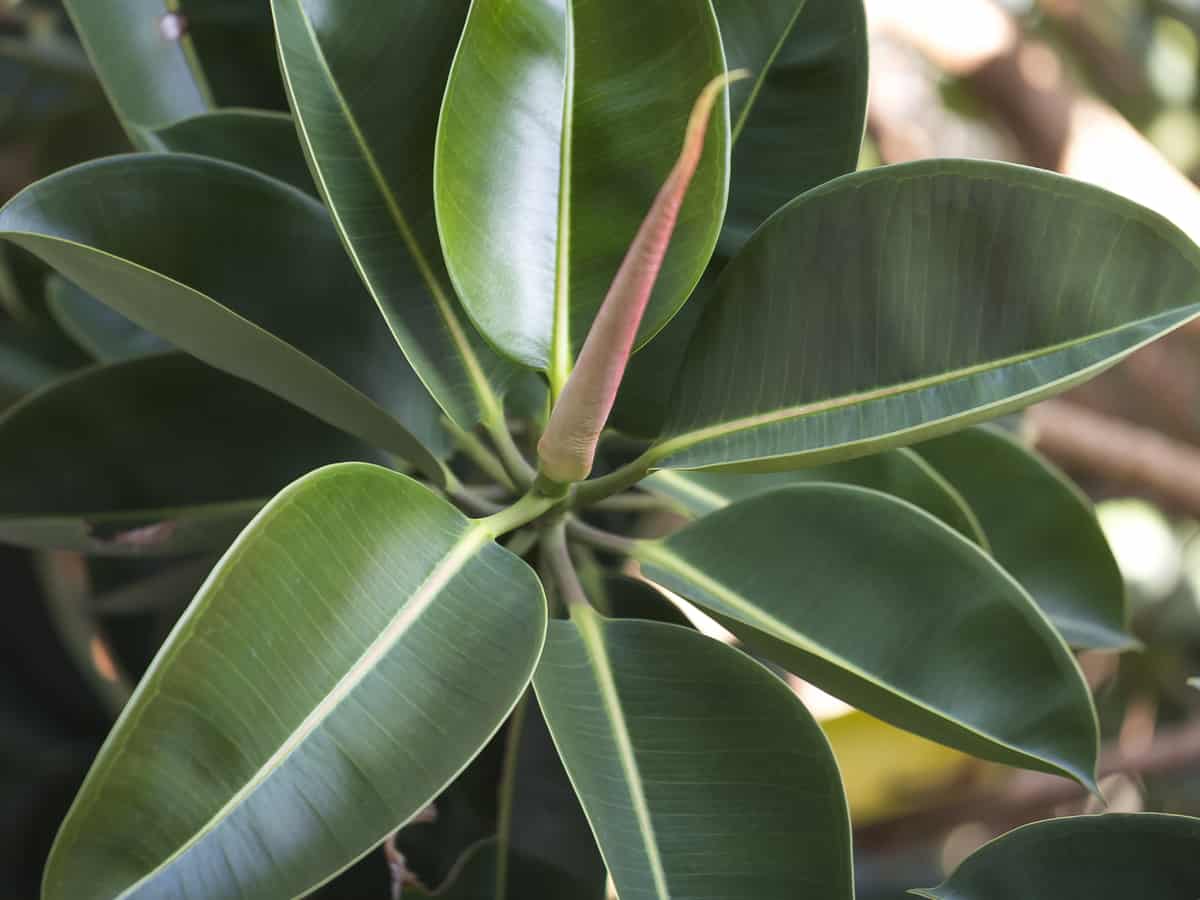 Consider getting a rubber plant for your office, not just your bedroom. It's handy for removing formaldehyde, the most common pollutant emitted by particleboard furniture. It does well in bright sunlight but doesn't require lots of water.
Although this species of ficus comes from India, Nepal, and Malaysia, you're likely to find it thriving in Florida and the Caribbean, too. Unfortunately, there is only one species of wasp that pollinates it. That fact makes it hard to raise the rubber plant in the wild.
Weeping Fig (Ficus benjamina) Is a Popular Houseplant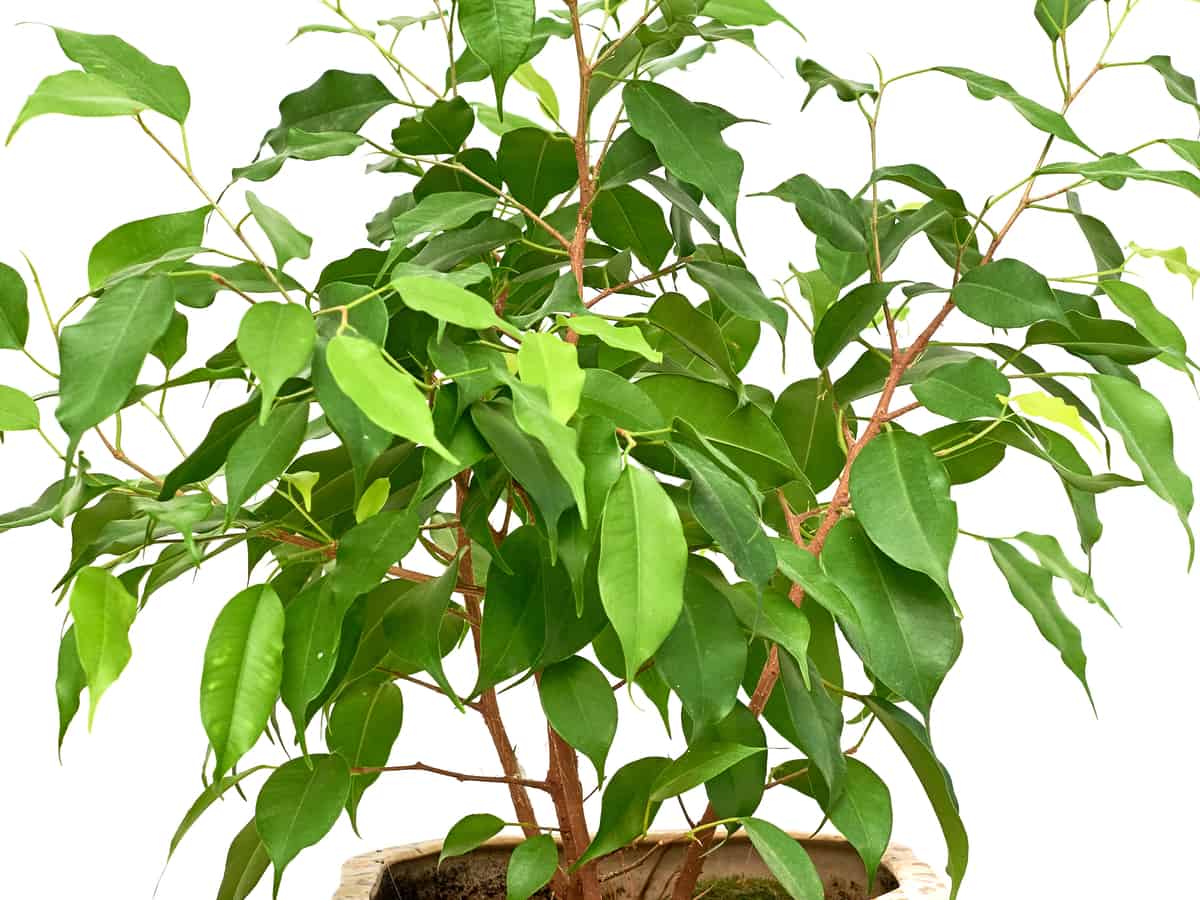 Cleanse xylene, toluene, and formaldehyde from the air with a Weeping Fig. All it needs is indirect light and infrequent watering, and it can grow up to ten feet tall. You may find you'll want to prune it every once in a while.
The ficus is the official tree of Bangkok, Thailand, and it's native to both Asia and Australia. In the wild, it may reach almost a hundred feet in height. And it produces edible fruit that many birds enjoy eating.
Dracaena with Rainbow Colors
The various species of Dracaenas are champs at eliminating chemicals like toluene, benzene, and formaldehyde, and they are hardy, too. Just keep your pets away from this plant because it will make them ill.
The name Dracaena is related to the word for "dragon" in Ancient Greek. Most plants in this family come from Africa and Asia. And if you have a friend who wants a Dracaena like yours, you don't need seeds. Just give them a cutting from an old stem. If they place it in moist sand, they will see shoots growing from it after a while.
English Ivy (Hedera helix) is Easy to Grow in My Bedroom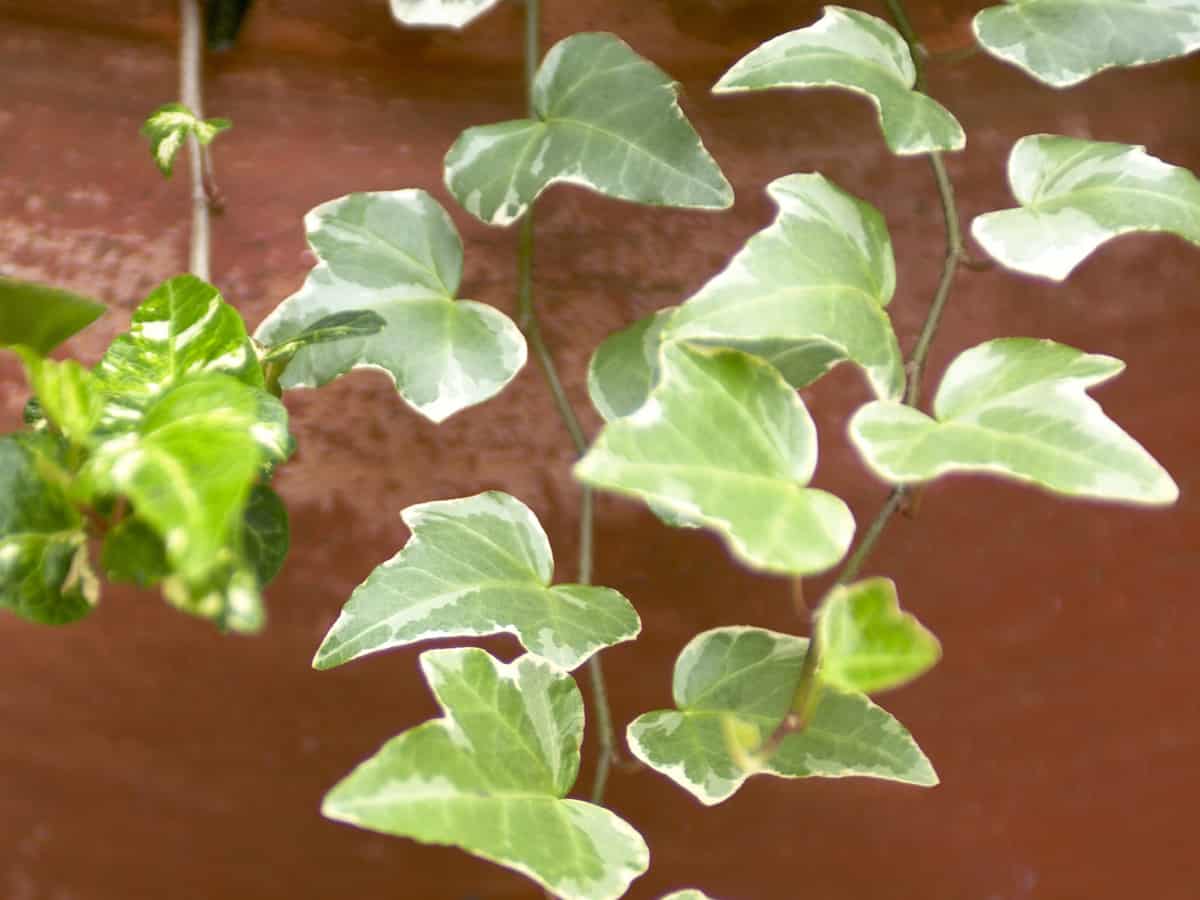 If you have animals or small children, hang English ivy high out of their reach. It's toxic to eat, and it can cause a skin rash in some sensitive individuals. In fact, some areas like Oregon consider it a noxious weed.
While English ivy doesn't require much management to grow well, it will clean trichloroethylene, carbon monoxide, and more from your room air. Oddly enough, some cough medicines contain ivy extracts, too.
Golden Pothos (Epipremnum aureum) or Golden Pothos in My Pot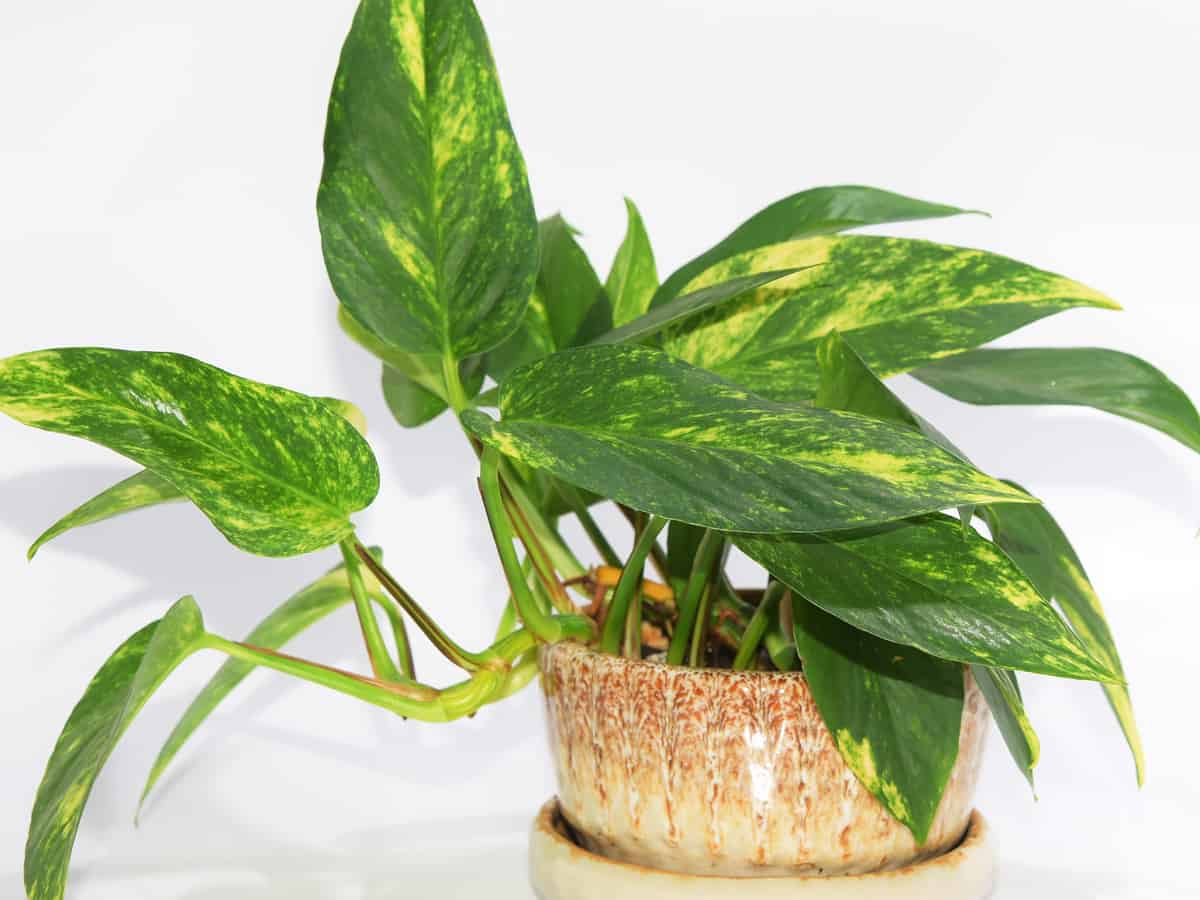 Devil's ivy is excellent for purifying indoor air. It removes carbon monoxide, xylene, benzene, and many other toxins. It's also easy to grow. Protect your pets by keeping the plants away from them.
Golden pothos comes from French Polynesia in the Pacific Ocean, but it has spread to tropical forests around the world. It can grow up to almost seventy feet in height. Its roots also do well in aquariums because the ivy removes excess nitrates from the water.
Elephant Ear Philodendron (Philodendron domesticum) – Low Light Lover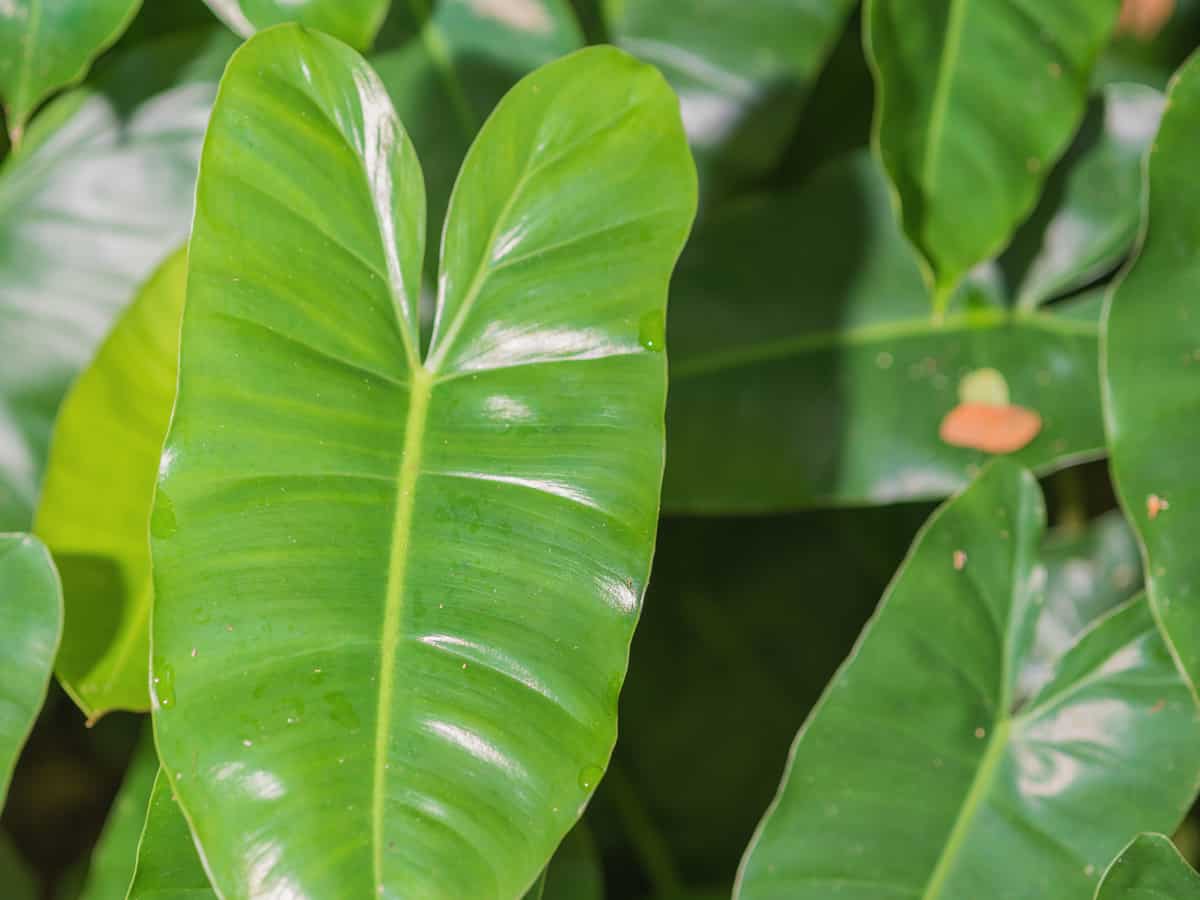 Philodendrons are sturdy enough to survive low light, and you can let the soil dry out between waterings. If you keep its leaves clean, it will faithfully filter formaldehyde out of your bedroom air. You can't find many better plants for very low light than philodendrons.
There are around five hundred species of philodendron. The very first identified ones came from South America and the West Indies.
They tend to grow well in shady areas with moist soil, but also enjoy bright light. You can share your philodendron by giving a friend a stem cutting with at least two joints intact.
Peace Lily (Spathiphyllum Araceae)
Peace lilies are considered to be some of the best bedroom plants for removing air pollutants like ammonia, benzene, and formaldehyde. They need damp soil and moderate light to thrive and bloom.
But, keep them away from children and animals because they are mildly toxic if eaten. Meanwhile, actual lilies are much more poisonous. To care for your peace lily, water it once a week and keep it in a shady spot.
Boston Fern (Nephrolepis exaltata) in a Pot for My Bedroom
Boston ferns are also called sword ferns. They come from Florida, the West Indies, and parts of South America–places where there are humid swamps. They are good at cleaning xylene and formaldehyde from the air.
Another benefit is that this type of fern is non-toxic to cats and they don't require much sunlight. Just make sure they have moist soil.
Lady Palm (Rhapis excelsa) Adds Elegance to My Sleeping Area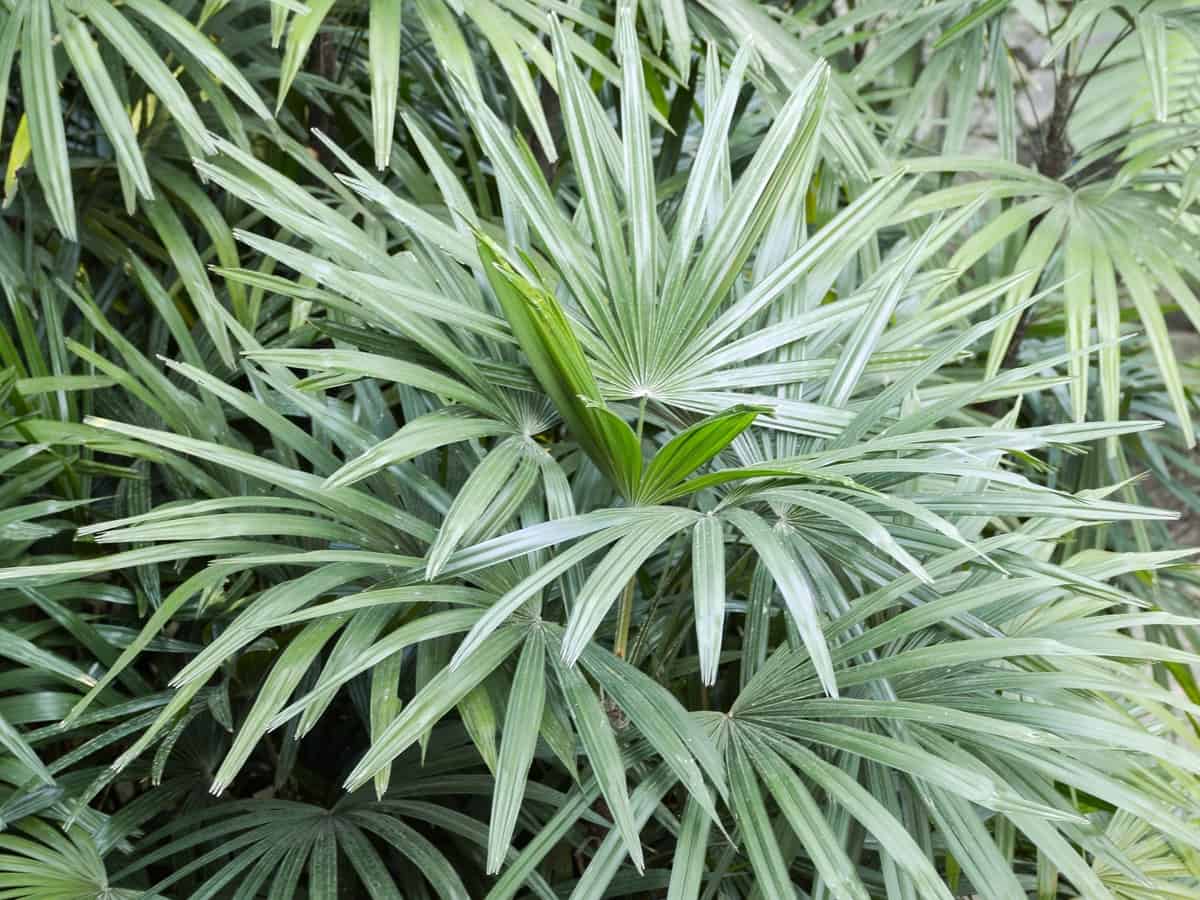 A Lady Palm in your bedroom cleanses ammonia from the air, but it adds a touch of elegance, too. Historically, they were cultivated in China, then brought to Japan as decorations for shogun palaces.
This type of palm tree doesn't need much sunlight or humidity to grow strong. It can reach a height of 14 feet in optimal conditions. You might even see one in your local shopping mall.
Chinese evergreen (Aglaonema) – My Colorful Bedroom Plant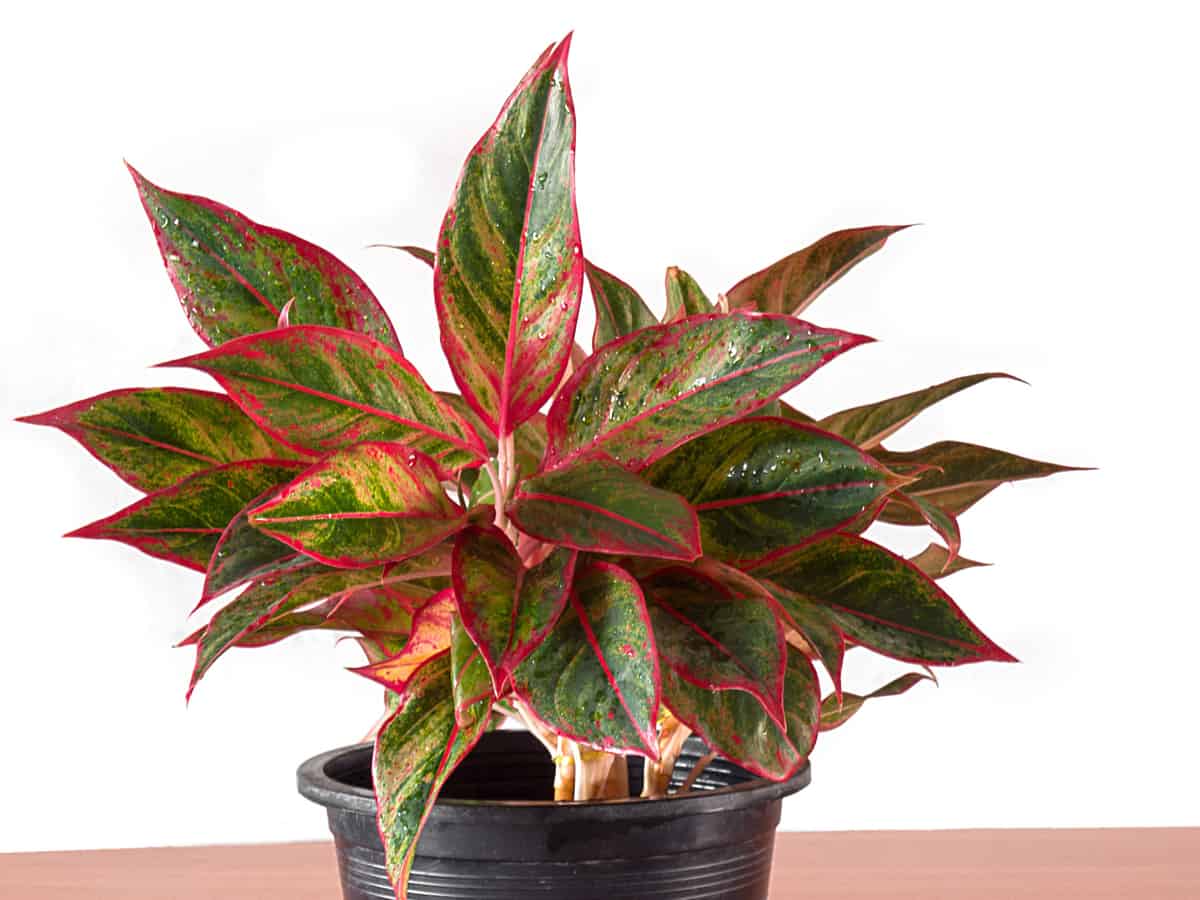 The Chinese evergreen naturally thrives in tropical forests where its foliage looks a lot like camouflage. It removes formaldehyde and benzene from room air, but it prefers a warm, humid environment to grow well. You can meet this need by misting it regularly.
In Asia, the Chinese evergreen is considered to bring good luck. Unfortunately, their sap can cause a skin rash, and they are toxic if eaten, due to the calcium oxalate crystals they form inside. That compound also makes up human kidney stones.
Chrysanthemums (Chrysanthemum morifolium)
Bright and beautiful chrysanthemums only purify the air while they are in bloom. But while in season, they remove the most common toxins like ammonia, formaldehyde, benzene, xylene, toluene, and trichloroethylene.
The flowers on mums contain a natural pesticide called pyrethrum. It repels insects by attacking their nervous systems. And you may find the blooms in traditional Chinese teas, too. Even their green leaves appear in some dishes.
Wax begonia (Begonia semperflorens) – My Favorite Bedroom Flower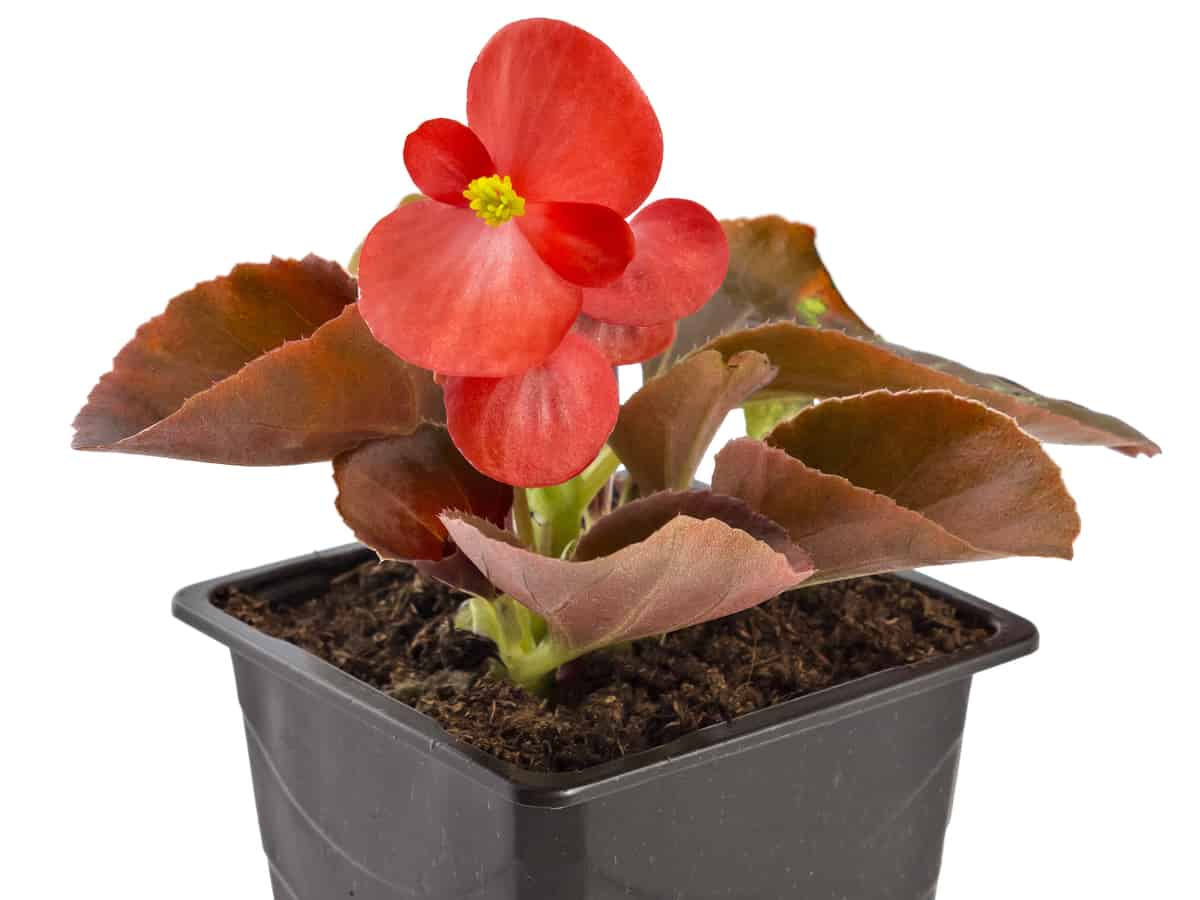 Unlike chrysanthemums, wax begonias filter out toxins whether or not they are flowering. They are useful for removing both toluene and benzene. The Begonia genus appears all around the world. When grown in a pot, they tolerate colder temperatures than they can in the wild.
Although wax begonias are not poisonous in small amounts, they taste sour because they contain oxalic acid. This natural product appears in some household cleaners because it removes rust from metal, stains from wood, and shines marble.
To wrap up, we'd love to know if you enjoyed learning about small and large indoor trees and plants that will improve your quality of sleep. We're always looking for natural ways to live better.
When we discovered that bringing a little of the garden into the bedroom would help us rest well, we were thrilled. Isn't it lovely to have a peaceful sleep while breathing in pure air? You can also explore essential oils that help you sleep, as well.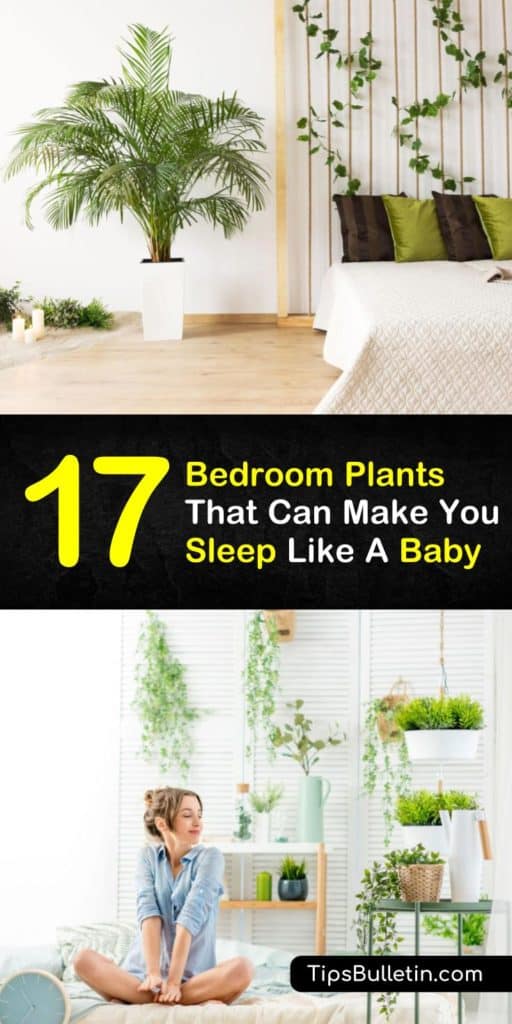 If you found this article about bedroom plants that can make you sleep like a baby, please share our list of bedroom plants with others on Facebook and Pinterest.