Nobody wants creepy-crawlies in the home, let alone an earwig. These medium-sized insects have pincers located on their abdomen, which gives their appearance that creepy factor. We'll show you ways to prevent an earwig infestation in and around your home as well as ways to eliminate small and large numbers of pincher bugs.
Earwigs, or pincher bugs, make up the order Dermaptera, and there are over 2,000 species of earwigs. They have flat bodies similar to the silverfish and are dark brown to reddish-brown. These nocturnal feeders are scavengers and munch on everything from other insects and vegetation to greasy food in the kitchen.
The common earwig, or Forficula auricularia, is not native to the United States yet is quite common throughout. During the day, these insects hide in damp areas such as crawl spaces, wood piles, dark crevices, and other hiding places. Food sources and moist regions of the home attract them indoors through the home's foundation and other entry points.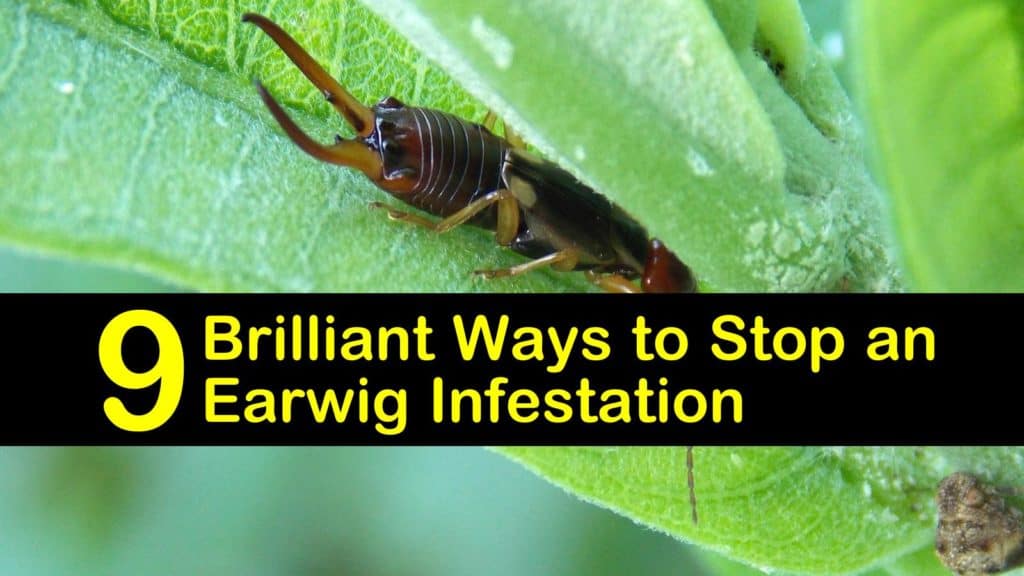 Earwig Problems
There are many ways to eliminate and control earwigs in and around your home. We'll show you how to stop an earwig population from getting out of control, prevent them from coming inside the house, and different ways to eliminate them.
Earwigs in the House
Several things prevent earwigs in the house, and they include controlling the humidity indoors, sealing the home, and keeping the house clean.
Earwigs are attracted to damp and humid areas. To control an earwig infestation in the home, eliminate moisture. Set up a dehumidifier to lower the humidity. Check for leaky faucets and pipes and fix them as soon as possible.
Keep humidity down in the kitchen and bathroom by using the venting system. Repair any ripped screens on windows and broken window panes. Use caulk to seal up any areas where insects get inside, including doorways, windows, and cracks in the foundation. This will also help to eliminate entrances for other bugs like spiders and ants, too.
How do you get rid of earwigs? Clean up the ground level locations around the base of your home. Remove wood piles, organic matter, leaves, and dead plant material in flowerbeds. Place a rock or stone barrier between the foundation of your house and any soil, grass, or mulch.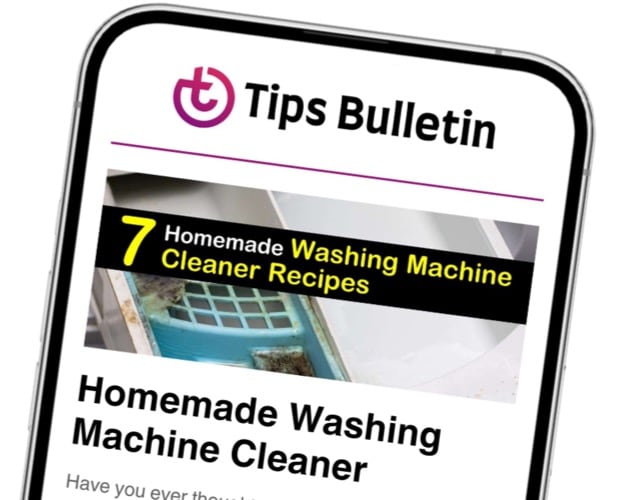 Finally, an email that Transforms Your Home.
Get the latest home and garden tips from our experts, delivered straight to your inbox.
Eliminating Earwig Larvae in the Garden
Both the adult and earwig larvae eat the same things, including garden plants, organic debris, and other insects. Controlling an earwig infestation in the garden is easy using an oil pit trap.
For an effective earwig control method, pour the oil and soy sauce into the container and mix well. Poke holes that are large enough for earwigs to fit through in the lid and secure it in place.
Bury the plastic container up to the lid in the infested area of the garden. The scent of the soy sauce attracts the insects to the trap while the oil prevents them from leaving. Replace the trap with a fresh one when it gets full or as needed.
Set up Earwig Traps Outside to Prevent an Earwig Infestation
Are earwigs harmful? While they do appear intimidating with their long antennae and nasty looking pincer, earwigs are not poisonous. The cerci or forceps-like pincers are only capable of grasping and do not sting the skin. However, these garden pests are somewhat harmful to the garden, leaving behind ragged edges on leaves and petals.
Pour the water into a bucket, add the dish soap, and agitate the liquid to make a soapy solution. Place the bucket in an area of the yard where there is earwig activity. Set up an outdoor light aimed at the bucket to attract insects to the trap. Replace the solution as needed.
Get Rid of Earwigs in the Yard with Diatomaceous Earth
Female earwigs lay eggs on the underside of leaves and other wet plant material. They lay up to 50 eggs, which leads to 50 baby earwigs and a potential infestation. Therefore, it's vital to eliminate earwigs in the yard as soon as you notice them.
Diatomaceous Earth Earwig Killer
On a day when you expect no rain, sprinkle a fine layer of diatomaceous earth along the border of your garden and in the yard. Sprinkle it anywhere that you notice insect damage to plants. Reapply as needed after rainfall.
The food-grade version of this powder is non-toxic to humans and pets, and also works well at eliminating other insects such as cockroaches. It creates tiny cuts in the exoskeleton of the insect after they travel across it, eventually killing them.
How to Kill Earwigs in the House
While earwigs are not harmful to humans, they are a nuisance in the home. Rather than calling in a pest control service, try using a homemade earwig killer to stop an infestation in the house. Use rubbing alcohol to penetrate the earwig's exoskeleton and kill them on contact.
Combine equal portions of rubbing alcohol and water in a spray bottle and shake well to mix. Label the container for future uses. Keep the bottle handy where earwigs are seen and spray the solution directly on them for quick elimination.
Prevent an Earwig Infestation with Boric Acid
If you do not have any children or pets, try using boric acid to eliminate earwigs. This natural insecticide is sold at hardware stores and is easy to apply. It also works to get rid of the termite, bed bug, and other household pests.
Boric Acid Earwig Prevention
Sprinkle a dusting of the boric acid in areas where earwigs hang out. If you do not know precisely where they are congregating, sprinkle it in all entryways to your home, including doorways, windowsills, along baseboards, in damp and dark corners, and other hiding spaces.
Control Earwigs with Essential Oils
While essential oils are pleasant to us, many types of insects cannot stand them, especially certain scents. That's why these oils make an excellent natural remedy for getting rid of earwigs.
For this recipe, use citrus, clove, lavender, basil, or cinnamon essential oil for the best results. Fill a bottle or garden sprayer with water and add 20 drops of the oil. Shake the container well to mix and label for future use.
Spray the solution in all areas of the home where you see earwigs. If you are not sure where they hang out, check for signs of their presence, such as a light scattering of their excrement. Spray entryways, baseboards, and damp areas.
Use a Natural Pesticide to Stop an Earwig Infestation
Make a natural earwig spray using water and soap. The soapy solution removes the protective waxy surface on their bodies and suffocates them. Since it is non-toxic, this solution is safe to use both inside your home and outside in the garden.
Pour the water into a bottle sprayer and add the dishwashing liquid. Shake the bottle gently to mix and label it for future use.
To eliminate earwigs in the yard, spray the solution directly onto plants infested with earwigs. Keep the bottle on hand indoors and spray the insects directly once you spot them.
Eliminate an Earwig Infestation with Commercial Insecticides
If you've tried everything else and you still have an earwig infestation in your yard, try using a commercial insecticide to eliminate the problem. Take caution while applying the chemical and make sure to read the directions and precautionary label before using the product.
For granule insecticides, follow the instructions for the amount required for your particular lawn. Fill a lawn or hand-held spreader with the granules and spread the insecticide over the intended area.
After you finish laying the granules, water the yard to activate the poison. The water also helps the chemicals soak into the dirt to target earwig eggs.
Liquid insecticides are applied differently than the dry version. Read the directions for your particular insecticide brand. If you are using a concentrated insecticide, attach a garden hose to the container, and spray the solution over the surface of your yard using full and even motions.
Spray the insecticide around the home foundation and basement walls. Make sure to wear protective clothing during the application, such as long pants and shoes, and do not use the spray on a windy day.
Earwigs are a nuisance in the home, but not if you take the right steps to eliminate and prevent them. Preventing an infestation is as easy as keeping your home clean while lowering the humidity.
Eliminating them from the house is just as simple, using natural forms of pest control. Following these steps to control earwigs keeps your home bug-free.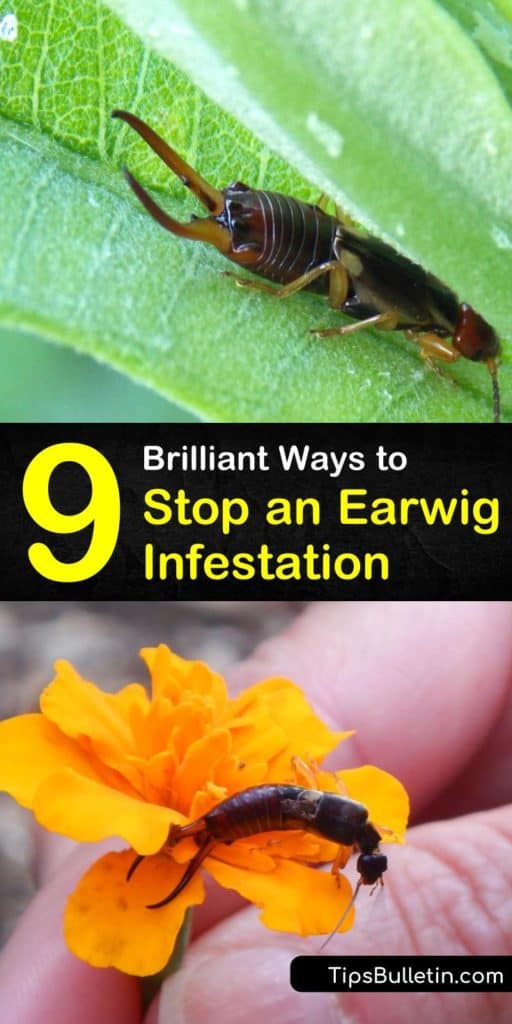 Preventing an earwig infestation in and around your house is easy once you learn how, so why not share our earwig prevention tips with your family and friends on Facebook and Pinterest?