If your last few trips to the bowling alley ended with disappointing scores, it might not be due to any lack of skill on your part. Your game might only suffer because you haven't observed proper ball maintenance!
Over numerous games, bowling balls absorb dirt and lane oil from the alleys, and this can have a significant impact on the ball's performance. The good news is you can make your own homemade bowling ball cleaner to help you get back to your best and extend the lifespan of your favorite bowling balls.
If you don't have a reactive ball, then it's hard to throw a good game. Oil build-up from the bowling lane results in your ball losing its grip, which can make it impossible for you to hook it. You can avoid all this trouble by cleaning your ball at home without buying any commercial products. Instead, you can polish a bowling ball using household items that are inexpensive and effective.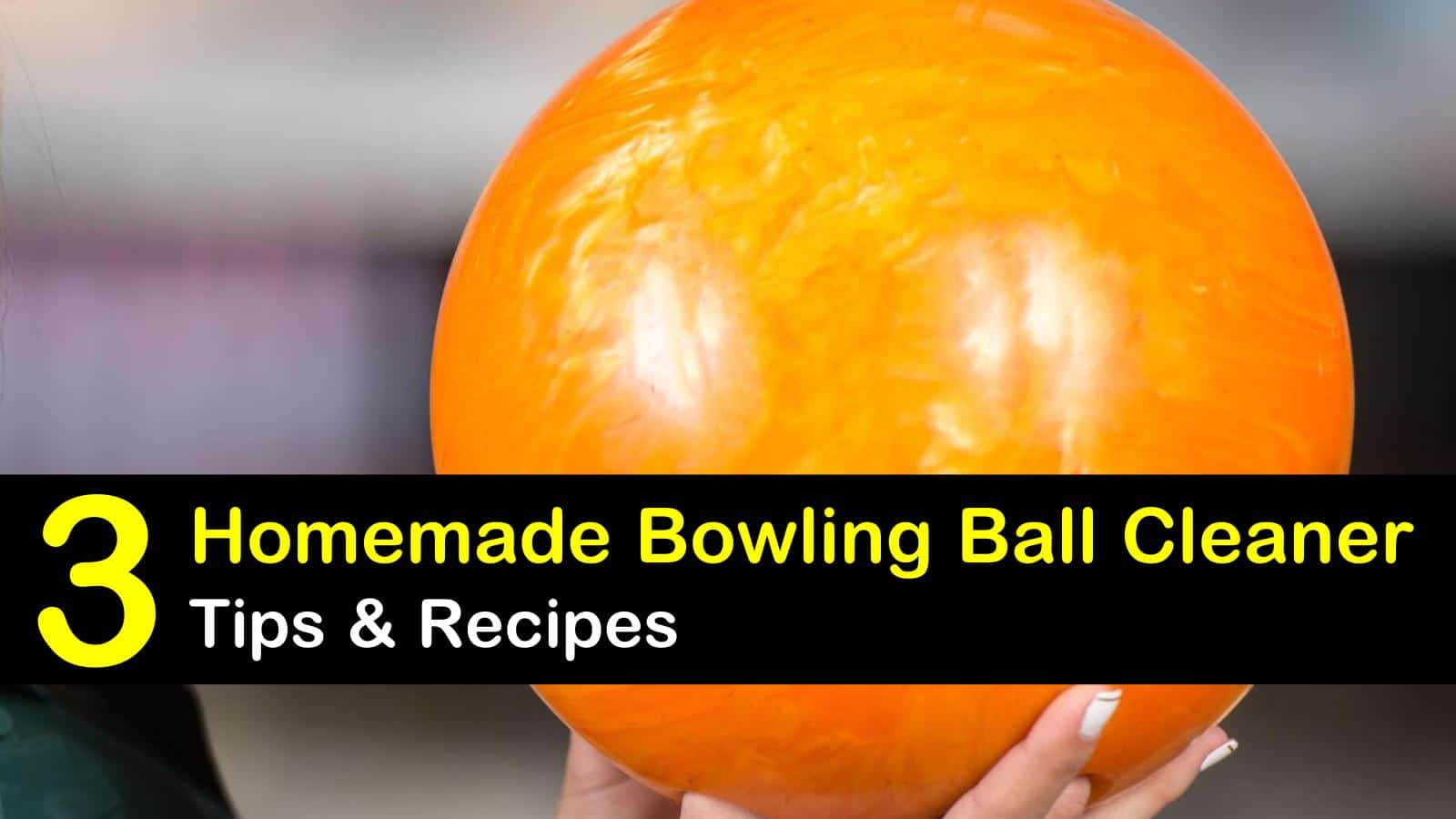 How to Clean Bowling Ball Correctly
While many bowlers take their balls to a local pro shop to get them cleaned, you can save money by washing your bowling ball at home with your own cleaner. While a simple rub down with the proper bowling ball cleaning solution will do for a surface clean, you may need to fully submerge a ball to get the deeper clean you need to eliminate all of the oil and dirt it has accumulated.
Commercial products like That Purple Stuff are useful, but they are also expensive. To combat these costs, we've included our favorite homemade bowling ball cleaner recipes in this article so that you can save on ball maintenance.
If you try both methods of how to clean bowling ball, but you're still not getting the results you want, then you may have to go to the pro shop after all. Shops have special ovens that bake the oil out of the entire surface of the ball, and you should not try to replicate this method at home.
Clean Your Bowling Ball with Alcohol
One simple tip to keep your ball clean is to prevent oil build-up by wiping it after every game. Carry a clean microfiber towel in your bag to use as a ball rag. Wipe it down after every throw if you want to ensure consistency.
The best way to get rid of the oil accumulation is to dampen the towel with isopropyl alcohol and wipe it down as soon as the game is over. The friction from the throws creates heat, which opens up the pores of the ball.
Therefore, the alcohol will be most effective. After wiping the ball with the damp rag, use a clean, dry towel to get rid of the remaining moisture.
Simple Natural Cleaner for Bowling Ball
We love this natural cleaner for bowling ball because it is not only effective and cheap, but also USBC approved. It de-greases your ball, and you won't have to shell out the money for a commercial product.
Combine equal parts Simple Green, rubbing alcohol, and water in a spray bottle and shake to ensure mixing. Clean your ball by squirting the DIY bowling ball cleaner on the surface and wiping it with a microfiber towel.
This mixture also makes a perfect DIY multi purpose cleaner replacement for Windex.
Homemade Bowling Ball Cleaner
Though you won't be able to bake your ball at home, you can do the next best thing by giving it a deep clean. Wait until you've bowled a significant amount of games, around 50 or so. This in-depth cleaning process pulls the oil from the ball and gets rid of any dirt that has attached itself to the surface.
Start by covering the finger holes using waterproof tape, ensuring there are no gaps. Pour hot water into a large bucket and keep the temperature at approximately 140°F. Drop a little bit of liquid dish soap into the water and submerge the bowling ball.
Let the ball soak for approximately 20 minutes, spinning it occasionally. Dry with a microfiber towel and repeat if necessary, until no more oil rises to the surface of the water.
If you follow these DIY bowling ball cleaning tips, you can ensure that your games stay precise and your favorite Brunswick remains in top shape. Proper management will help you get the most out of your bowling ball. Keep wiping down your ball and cleaning it when necessary, and your throws will never suffer.
Recipe for Homemade Bowling Ball Cleaner
Homemade Bowling Ball Cleaner
Make your bowling ball shine with this simple recipe.
Materials
4 ounces tap water
4 ounces isopropyl alcohol
4 ounces Simple Green All-Purpose Cleaner
Tools
Microfiber cloth
16-ounce sprayer bottle
Measuring cup
Instructions
Add the liquids to the bottle.
Shake well to combine.
Spray the bowling ball.
Wipe away excess cleaner and enjoy the shine.
Notes
Use this mixture on a variety of surfaces.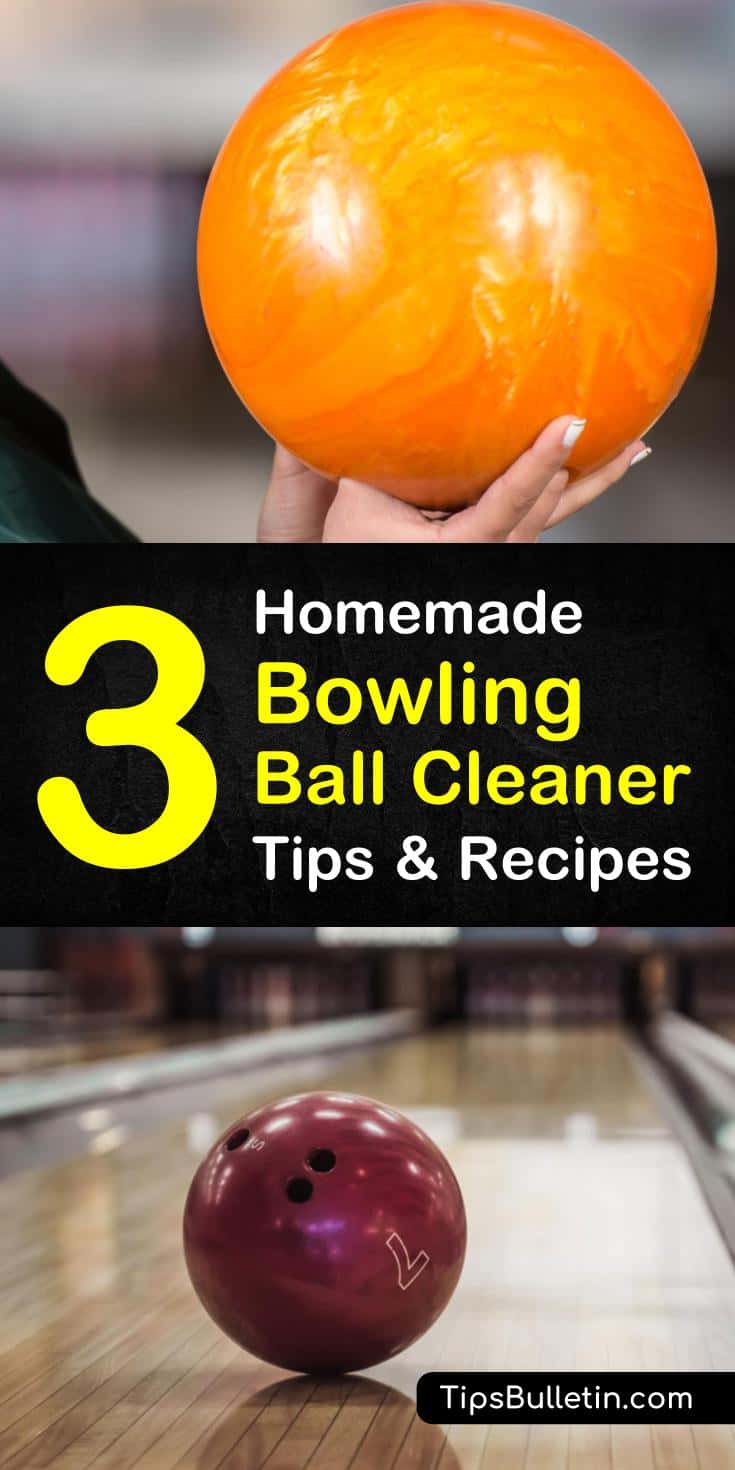 We hope you found these homemade bowling ball cleaner recipes helpful! If your friends and family love the bowling alley, then share these bowling tips for ball management with them.