All bowlers agree that bowling the perfect game is a top priority, whether playing with friends or in a tournament. But, this friendly competition quickly turns in your opponent's favor if your Brunswick ball has oily buildup. We show you how to polish a bowling ball and deep clean the surface in a few steps.
Spending the afternoon at the bowling alley is a favorite past-time. Holding the smooth ball in your hands as you take position and aim, the sound of the bowling ball rolling like thunder down the lane, and the crack and clatter as the pins fly are a joy.
Sometimes, the ball misses its mark, possibly due to oil and dirt residue and clogged pores in a urethane or reactive bowling ball. While it's easy to take your ball to a pro shop and have them polish it in a ball spinner and make surface adjustments, there are ways to clean and polish the surface of the ball at home to provide maximum length and backend ball reaction.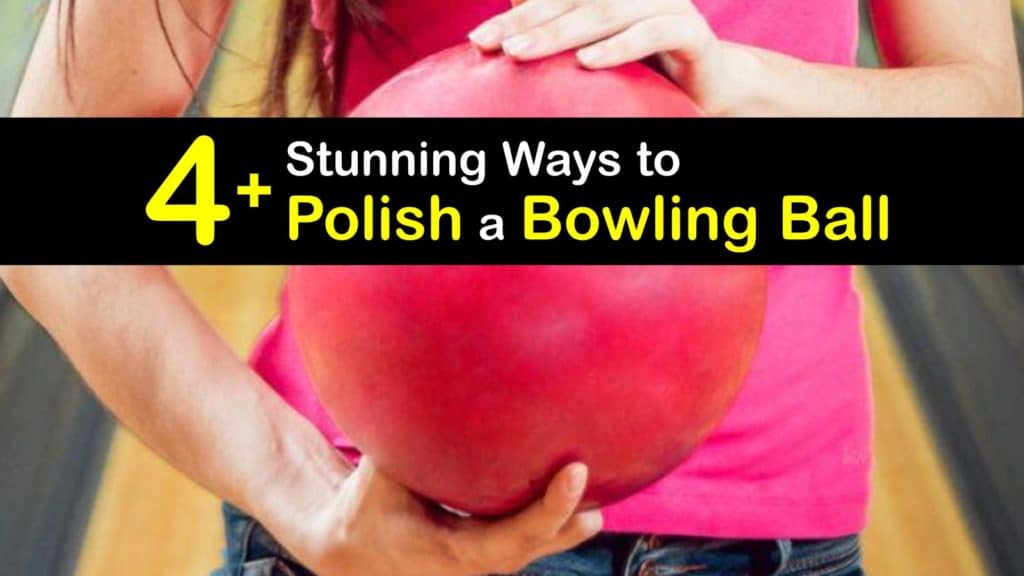 Ways to Clean and Polish a Bowling Ball Yourself
Bowling balls require cleaning every six games and polishing every 15 to 18 games, especially if playing on oily lanes. Learn how to perform a quick and deep clean on your bowling ball and ways to polish and resurface it to give it the perfect bowling ball motion.
Quick Cleaning and Bowling Ball Polishing
The simplest form of bowling ball polishing is to clean your ball after every use to remove excess oil and maintain proper playing motion. This is an easy way to prevent oil from accumulating on the surface of the ball.
Keep a microfiber cloth in your bowling bag and use it each time you bowl. Make sure the towel is soft and lint-free to prevent particles from accumulating on the ball surface and affecting your game.
Wipe the ball to remove the oil after each throw and swap it with a clean cloth during prolonged play-time. After you finish bowling, dampen the cloth with rubbing alcohol, clean the entire surface, and dry it before storing it back in its bag.
How to Polish a Bowling Ball with a Deep Clean
While taking your ball to the pro shop is best for polishing a bowling ball, you can make a DIY bowling ball spinner to deep clean the ball's coverstock and remove oil and dirt.
Cover the bowling ball holes with waterproof tape to protect the inside of the ball, and make sure the tape is smooth with no gaps. Fill a large bucket with hot water and soak the ball for 20 minutes.
Take the bowling ball out of the water and dry the entire surface with a soft, lint-free towel with the tape still covering the holes to stop dripping water from getting inside. Once it's dry, remove the tape and dry the area over the finger holes.
Deep Cleaning with a Homemade Bowling Ball Polish
The best way to clean bowling ball is to use a degreaser. This homemade bowling ball polish combines the power of Simple Green and rubbing alcohol to remove oily residue.
To make this DIY bowling ball cleaner, mix equal parts Simple Green, water, and rubbing alcohol in a spray bottle and shake it gently. Cover the ball's finger holes with waterproof tape to ensure none of the cleaning polish gets inside.
Spray the cleaner over the ball's surface and use a microfiber towel to clean and polish it. Remove the tape from the ball when you are finished and clean the area around the holes.
How to Resurface Your Bowling Ball
While bowling ball polishing is essential to help the ball maintain optimal performance, resurfacing the coverstock alters the ball to your personal style and removes scuff marks, whether you play for fun or compete in a USBC or United States Bowling Congress event.
The first step is to determine the results you desire from the resurfacing process. Choose a sanding agent, whether you opt for sandpaper or Abralon sanding pads.
Use low grit sandpaper for play on heavily oiled lanes and a higher grit to make your ball's hook phase longer. Fill a container for rinsing the sandpaper and keep a spray bottle of water on hand to spray the ball as needed.
The most common technique for sanding is to cross-sand at a 90-degree angle from the initial sanding pattern.
After you have sanded the exposed surface, rotate the ball 180-degrees, followed by 90-degrees, and finally another 180-degrees to ensure you sand all surface areas of the ball.
Finish by applying compound while running the spinner at high speed, followed by an application of Turtle Wax ball polish. After you finish resurfacing and polishing the ball, use a ball cleaner before storing it.
How to Prevent a Dirty Bowling Ball
Using a homemade bowling ball polish is a great way to keep your ball clean, but there are ways to maintain your ball for optimal performance. Here are some steps to keep your ball from accumulating too much oil and dirt.
Bowling Ball Care
To maintain your bowling ball for the best playing action, clean it with a microfiber cloth after each shot to help it roll consistently and prevent the coverstock from absorbing oil.
While it's debatable how often to clean your ball, it's generally a good idea to perform a deep clean after 75 games and consider resurfacing it once every 60 games or more.
Storing balls in bowling bags without regular cleaning allows oil to seep deeper into the ball cover, and not giving them a deep clean, polish, and surface adjustments throws your game.
A dirty bowling ball tends to skid with an inconsistent hook, but luckily there are simple ways to care for your bowling ball at home.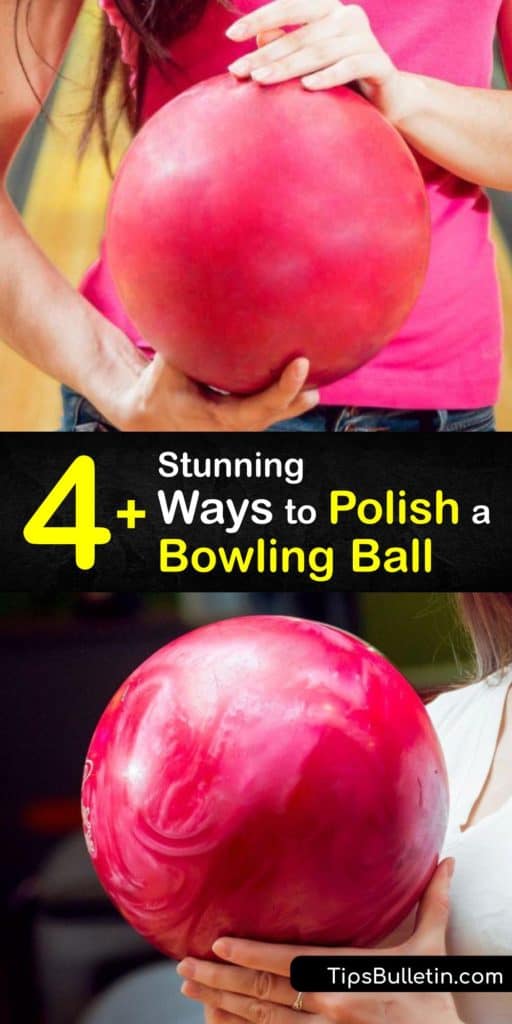 Knowing how to polish a bowling ball yourself saves you time and money and keeps your game top-notch, so why not share our bowling ball cleaning and polishing guide with the bowlers in your life on Facebook and Pinterest?