As coffee drinkers, we rely heavily on that first cup of coffee in the morning to make it through the day. However, these miracle cups of caffeine soon become nightmares when they leave unsightly stains on our crisp, clean work clothes. Using a homemade coffee stain remover is the only way to salvage your favorite clothing items, as well as any linens, couches, or carpets that fall into the coffee spill crosshairs.
Despite the dark, ugly stain it leaves behind, coffee is relatively simple to remove, especially if you clean it as soon as it spills. Many of the best coffee stain remover ingredients are already in your pantry and require little preparation to use.
To find the DIY coffee stain remover of your dreams, start by looking at what needs cleaning first. Our nine easy stain remover recipes will show you the best methods to use for each situation, as well as give you some other ideas based on what you have available.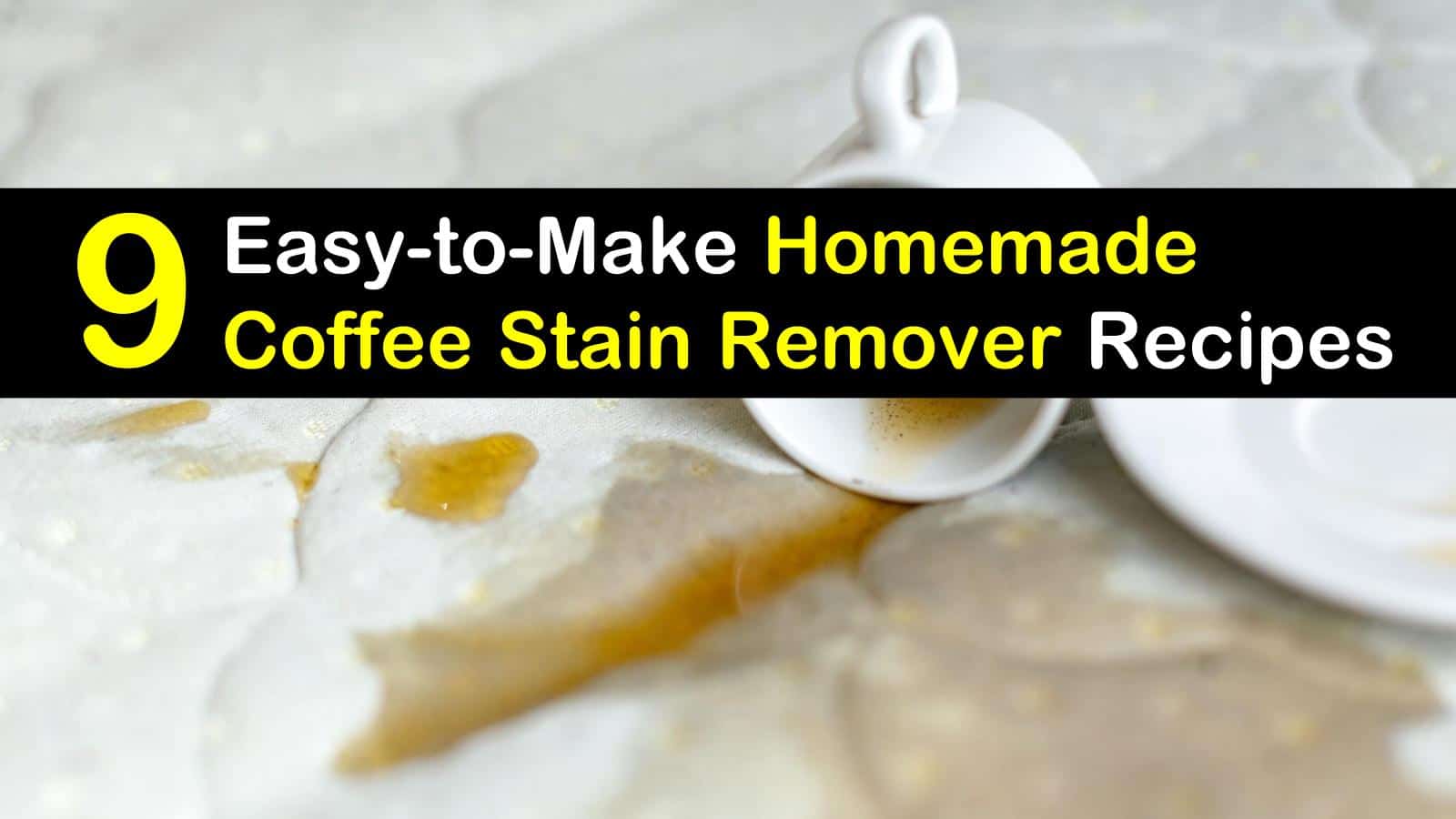 Quick and Easy DIY Coffee Stain Remover Recipes
The essential piece of information to keep in mind when using these techniques is that many of them can also be used on other similar products. The most prominent exception is on sensitive fabrics, such as leather or wool. Use mild cleaners on these materials, and you may even need to have them dry cleaned.
Vinegar: The Best Coffee Stain Remover Overall
Whether dribbling on your shirt while taking a bigger than expected sip or sloshing a few drops over your lap in a traffic stop, jeans, pants, and sweaters are prime targets for coffee stains. Vinegar used as stain remover ingredient is highly effective on most materials. Some supplies to keep on hand when cleaning these coffee stains from your garments are listed here.
When cleaning fresh coffee stains, cold water is critical as the best way to get coffee stains out. Dabbing the area with some cold water and a little bit of liquid laundry detergent will take the stain right out most of the time. Warm or hot water will set the stain, so don't use them.
For more difficult spots, however, vinegar is the perfect cleaner for almost every situation. It will even work on delicate materials like silk. After diluting the vinegar with water, add the solution to a cloth. Blot at the stain until it completely disappears.
If your coffee contained milk or cream, you may also want to use an enzyme cleaner on the spot to break down the protein before cleaning with vinegar. You can also use an old toothbrush to carefully scrub stubborn stains, no matter which cleaner you chose.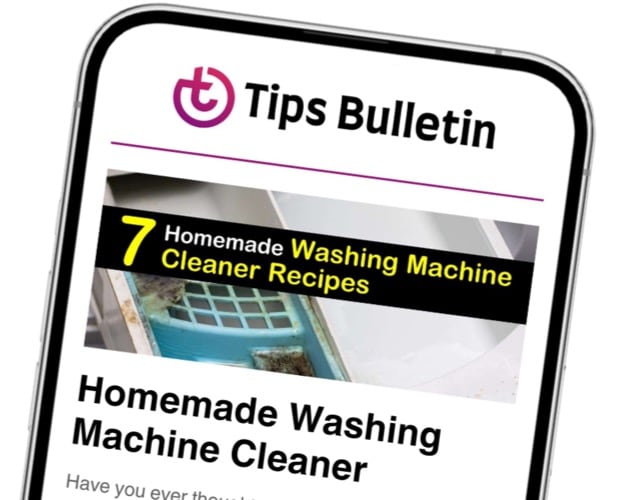 Finally, an email that Transforms Your Home.
Get the latest home and garden tips from our experts, delivered straight to your inbox.
If coffee ground stains are a problem in your coffee pot, vinegar works wonders to eliminate the dark spots. Pour some vinegar into the bottom of your carafe and let it sit. Use a cloth to gently scrub at the stains and rinse thoroughly.
Homemade Coffee Stain Remover for Couches and Upholstery
Clothing is not the only casualty of a coffee spill. Sometimes our couches and upholstery suffer from these dark brown messes, as well. To clean these items, use a mild cleaner like a liquid dishwashing detergent or dish soap along with cold water. Make this homemade foam upholstery cleaner and keep it handy for coffee or other spills on your furniture and carpet. It only costs pennies to make.
When cleaning with liquid dish soap, mix the contents in a small container, then dampen the white cloth with the cleaning solution. You don't want to use a soaked cloth since this may result in excess water getting trapped within the cushions.
Instead, try blotting the area gently with the damp cloth until the stain is completely gone. This method is safe to use on car seats, wool, and even leather upholstery.
DIY Coffee Stain Remover for Carpets
Carpets are another primary recipient of coffee stains. However, spilling coffee on carpet does not mean the stain is there forever. The best way to get rid of these stains is to use a combination of vinegar and baking soda.
Where the vinegar powers through the stain effortlessly, the baking soda absorbs any remaining particles and odors associated with the coffee. Amounts may vary based on the size and depth of the stain.
For this cleaning method, you will use the two products separately. Cleanse the area with the vinegar first, absorbing the stain with a white cloth. Using a white cloth is always essential, especially on light fabrics, since it limits the transfer of dyes from the washcloth to your materials.
After all, you don't want to create a new stain while getting rid of another. When you have treated the area with the vinegar, sprinkle the baking soda over the same spot. Leave the baking soda for approximately 20 minutes, then vacuum away the powder.
Remove Coffee Stains from Carpet without Using Vinegar
Another option for cleaning carpet stains is to use cleaning products like lemon juice and club soda. Lemon juice is especially helpful when stains settle in without an immediate cleaning. After using this stain removal recipe, run a homemade carpet cleaner for machine washers to complete the cleaning process.
To use this recipe, blend all of the ingredients except for the club soda, in a spray bottle. Spray the coffee stain, then blot with a clean cloth. For added cleaning power, use the club soda afterward and let it soak for several minutes before drying, or even allow it to air dry overnight.
Use Hydrogen Peroxide for Lighter Fabrics
For lighter materials, hydrogen peroxide is an excellent cleaning option. Because it uses bleaching agents, test the hydrogen peroxide solution in an inconspicuous area of the cloth before doing a more significant spot treatment.
After checking your fabric, let this cleaner work on light carpets, and white clothing. It can even remove red wine stains.
Rub the solution into the stained area. You can even gently scrub the stain using a soft toothbrush. After rinsing the area with cold water, repeat the process until the stain vanishes entirely.
Don't forget to clean the back of the stain on clothing, as well. Using hydrogen peroxide with a little bit of baking soda and toothpaste is also an effective way to remove coffee stains from your teeth.
Add Salt to Remove Stains from Coffee Pots
It should not be a surprise that coffee pots may eventually accumulate stains themselves, especially since most of us do not clean our coffee pots as often as we should. The easiest way to clean a stainless steel coffee pot, or even a glass one, includes using a little bit of salt, ice cubes, and vinegar to clear those pesky stains in no time.
How to clean a coffee maker starts by placing the ice cubes in your coffee pot. Pour in the vinegar and salt, then swish them around in the coffee pot until the ice cubes melt.
The stains should slowly begin to fade after a couple of minutes. Rinse out the pot after the stains have sufficiently disappeared. For tough stains, repeat the treatment. Cleaning a pot has never been easier or as inexpensive!
Clean Stains from Mugs and Cups Using Magic Eraser
If you're in a rush, you may toss your coffee cup into the sink on your way out the door. Doing this often results in deep stains at the bottom of your coffee mug from where the remaining sips of coffee made their mark. Using a Mr. Clean Magic Eraser will clean those stains right up, however, by adding just a couple drops of water and a good scrubbing.
If you don't have a Magic Eraser handy, then the next best thing is to sprinkle some baking soda along the bottom of your mug. Add a couple of drops of dish soap along with it for a gentle abrasive cleaner. Your mug will be stain-free and ready for its next cup of coffee.
Use Rubbing Alcohol for Set-in Stains and Wool
Rubbing alcohol is another popular cleaning solution for coffee stain removal. This cleaner works best when it comes to cleaning sensitive materials like wool. There are many variations of this recipe, which include some using only rubbing alcohol, and others exchanging the water for vinegar.
Mix equal parts rubbing alcohol with warm water. Dab the area where the stain is located using a cloth moistened with the cleaning solution.
After a minute or two, use a dry cloth or paper towel to absorb excess rubbing alcohol. If the stain remains after drying, repeat the process until the coffee is no longer visible.
Egg Yolks as an Unusual Alternative For Set-in Stains
We won't all make it to the coffee when it is still a fresh stain. Sometimes, you won't even notice the offending mark until it is too late to change or to clean it properly until returning home for the evening. One excellent solution for cleaning old coffee stains is egg yolk.
Nope! Your eyes have not started to play tricks on you. Using egg yolks mixed with warm water helps.Start by sopping up as much of the coffee with a paper towel as you can.
Beat the yolk and the water together in a small bowl. Soak the stain in the mixture and let it sit for several minutes. Afterward, rinse with clean water and let it air dry.
Coffee spills happen more often than we would like. The good news is, these stains don't have to ruin our days. Most coffee stains are easy to remove, especially if you catch them in time and use the appropriate cleaners for the task. No matter where your spill lands, these cleaning tips and recipes will give you the best DIY coffee stain remover options out there.
Recipe for Homemade Coffee Stain Remover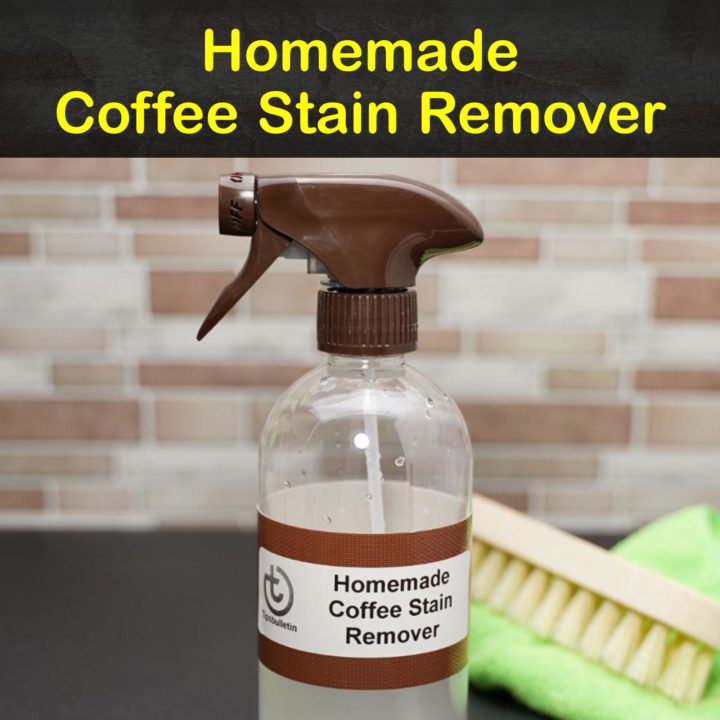 Homemade Coffee Stain Remover
Removes stains and leaves a citrusy scent!
Materials
1 teaspoon dish soap
2 ounces lemon juice
16 ounces warm water
Tools
Teaspoon
Measuring cup
24-ounce spray bottle
Microfiber cloth
Instructions
Pour the liquids into the sprayer.
Shake gently to combine.
Spritz on the coffee stain.
Allow it to soak in for a minute or two, and then dab with the cloth.
Repeat for stubborn coffee stains.
Notes
Blot with the cloth rather than rubbing it so the stain doesn't spread.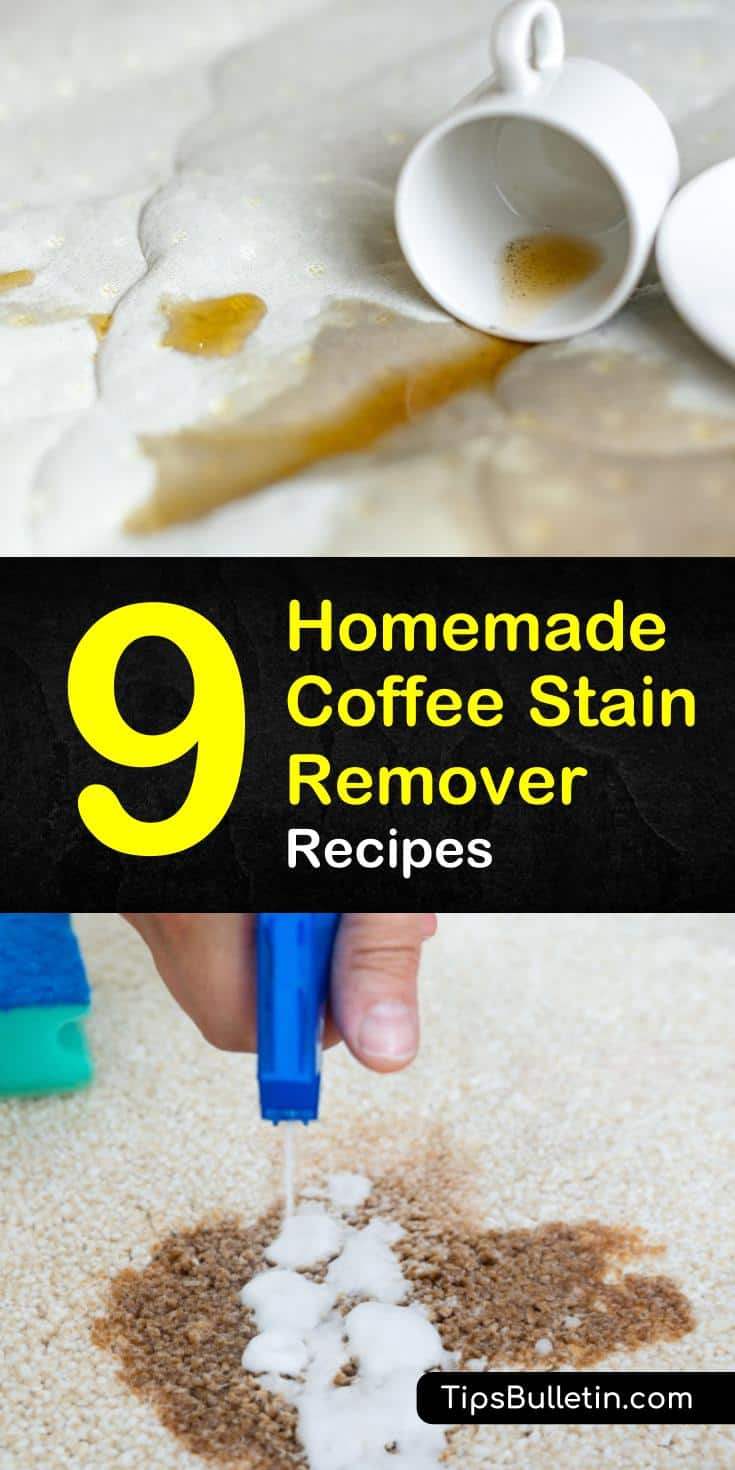 Now that you've read some of the best coffee stain remover ideas, it's time to share these homemade coffee stain remover recipes with everyone on Facebook and Pinterest.