Nothing dampens an appetite faster than opening the refrigerator door and having stinky smells invade your senses and fill the kitchen. Sometimes the bad odor is from freshly cut onions or garlic, and other times it results from spoiled food at the back of the fridge. Whatever the cause, it's easy to eliminate with a homemade refrigerator odor remover.
Food odor in the fridge is nearly impossible to avoid. However, there are different reasons for refrigerator odor, from improper food storage and a stinky drip pan to not cleaning the fridge regularly. Maintaining this appliance is essential to ensure that your food stays fresh and doesn't absorb odors from other items.
Your refrigerator and freezer hold all your perishables, from lunch meat and cheese to milk and leftovers, and sometimes their odors mingle, creating an unpleasant smell. Fortunately, these lingering odors are easy to eliminate with a fridge deodorizer and cleaner.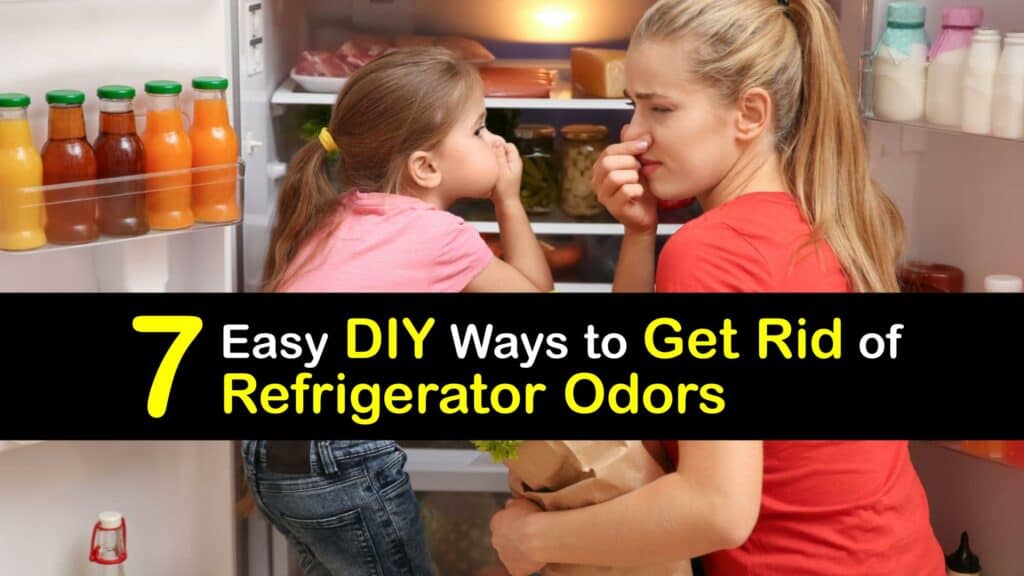 I Get Rid of My Fridge Odors with DIY Deodorizers
There is nothing more unpleasant in the kitchen than a stinky fridge. Learn how to make a DIY refrigerator deodorizer with baking soda, coffee grounds, vanilla, and other air fresheners and remove odor-causing bacteria with vinegar.
I Deep Clean My Refrigerator to Eliminate Odors
Food drips and spills happen, especially inside the refrigerator, causing bacteria to grow and create a bad smell. The first step in eliminating a fridge odor is to deep clean the inside of the refrigerator.
Unplug the fridge and take out all of the contents while it's defrosting. Check all food items for expiration dates, dispose of expired items, and store the rest in a cooler while you clean.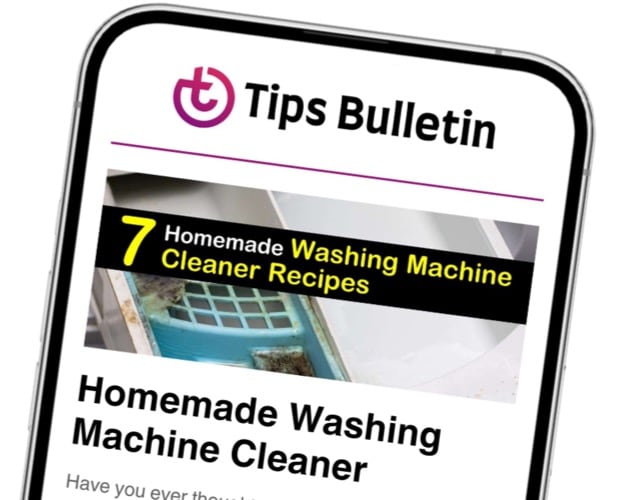 Finally, an email that Transforms Your Home.
Get the latest home and garden tips from our experts, delivered straight to your inbox.
Combine water and vinegar in a bottle, shake it well, and spray the cleaner on the fridge's top shelf. Clean with a sponge, rinse with warm water, and dry with clean rags. Continue cleaning the fridge by moving from shelf to shelf, and finish with the refrigerator door.
Wipe down food bottles, place them back in the fridge, and ensure all food is in an airtight container.
This spray is ideal to deep clean coils under your refrigerator, too. They often collect unwanted dust.
Use this same process as a way to get rid of smoke smell in microwave or oven. Be sure to clean all interior surfaces to completely eliminate unwanted odors.
I Make a DIY Fridge Deodorizer with Baking Soda
Sodium bicarbonate is a cheap powder with exceptional odor-absorbing abilities, and you may have some in your kitchen right now. All that's required for this DIY fridge deodorizer is a box of baking soda.
Fill a jar with baking soda and secure cheesecloth over the top with a rubber band. Place the container in the center of the fridge to remove the refrigerator smell. If you need to eliminate an odor fast, place an opened box of baking soda in the refrigerator for 24 hours.
I Use Vanilla as a Natural Refrigerator Odor Eliminator
While you may think of vanilla as a food additive, it's also a natural refrigerator odor eliminator with a pleasing aroma. Use a bottle of vanilla extract to freshen a stinky fridge.
Add several drops of vanilla extract to a couple of cotton balls and place them in a shallow container. Set them in strategic areas of the fridge to release a pleasing scent and eliminate foul odors. Remove the cotton balls after 12 hours and replace them if necessary.
My Homemade Refrigerator Odor Remover
Eliminate refrigerator odors with your favorite essential oils. There are more beneficial uses for essential oils than invigorating or relaxing the senses. They are great for adding to cleaning products and eradicating food smells.
Pour baking soda into a small jar and add several drops of your favorite essential oil. We prefer citrus oils since they leave a fresh scent, but any essential oil works. Set the jar uncovered in the fridge to release fresh aromas while removing a bad smell.
I Use Coffee to Deodorize My Fridge
The next time you prepare a cup of coffee, consider saving the leftover grounds. Coffee grounds have a robust and aromatic aroma that work well to eliminate an unpleasant odor. Use fresh or spent coffee grounds as a simple DIY fridge deodorizer.
For the best aroma, grind about a cup of coffee beans and pour them into a shallow container. Used coffee grounds also work but are not quite as strong smelling and do not absorb odors like fresh, dry grounds. Set the container in the back of the refrigerator for 24 hours and recycle them by adding them to the garden.
How I Make Deodorizing Tablets for My Refrigerator
Deodorizing tablets are convenient for removing a foul smell, whether it's in the bathroom, trashcan, or fridge. Make natural refrigerator odor eliminator tablets to use whenever you need them.
Combine the baking soda, sea salt, and essential oils in a small bowl, and slowly add the water until the ingredients hold together. Spoon the mixture into a silicone mold, press each section with your fingertips, and let it dry overnight.
Pop out the tablets in the morning and set them on a flat surface to dry for another 24 hours. Store the pods in a jar with a lid, and place a cube inside the fridge as needed to remove odors.
I Remove Refrigerator Odors with Activated Charcoal
If the bad odor permeates the inside of your refrigerator, consider using activated charcoal. This charcoal type is extra dry and absorbs a foul odor quickly, whether it's a freezer or fridge smell.
Remove all food from the fridge and freezer and store them in a cooler. Spread the activated charcoal on a baking sheet and place it in the bottom of the refrigerator for three days. Once the odor is gone, clean and dry the fridge and freezer and replace the food.
While house cleaning is not on our top list of fun things, it's a necessary job, and cleaning and deodorizing the refrigerator is part of the process. Fortunately, there are simple ways to make the fridge smell better and using DIY odor eliminators keeps it odor-free.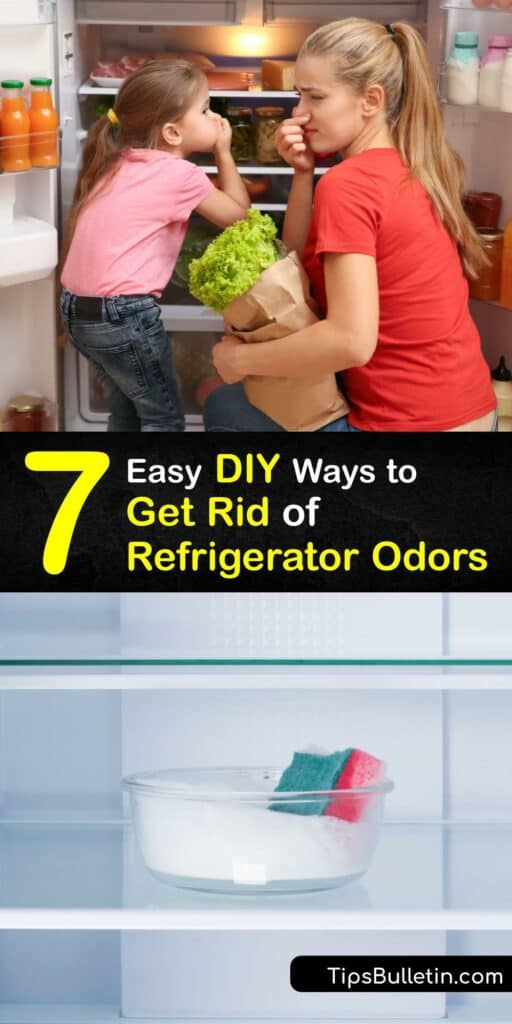 We hope that making a homemade refrigerator odor remover keeps your fridge smelling fresh, and we'd love it if you'd share our refrigerator deodorizing methods with your family and friends on Facebook and Pinterest.