Whether you like it or not, shoes will, at some point, start to have an odor. When feet sweat and become damp inside the shoes, they will begin to harbor germs, bacteria, and fungi. Also, if you are active, you know that walking or running for miles can cause your shoes to collect mud, dirt, and water from the outdoors.
However diligent you are at keeping your shoes sparkly clean, or even if you do not have smelly feet, there will always be a time when you end up with stinky shoes.
The solutions to a foul-smelling footwear problem range from putting your shoes in a freezer, using expensive deodorizing machines where you can store the stinky shoes, to spraying various commercially made shoe deodorizers.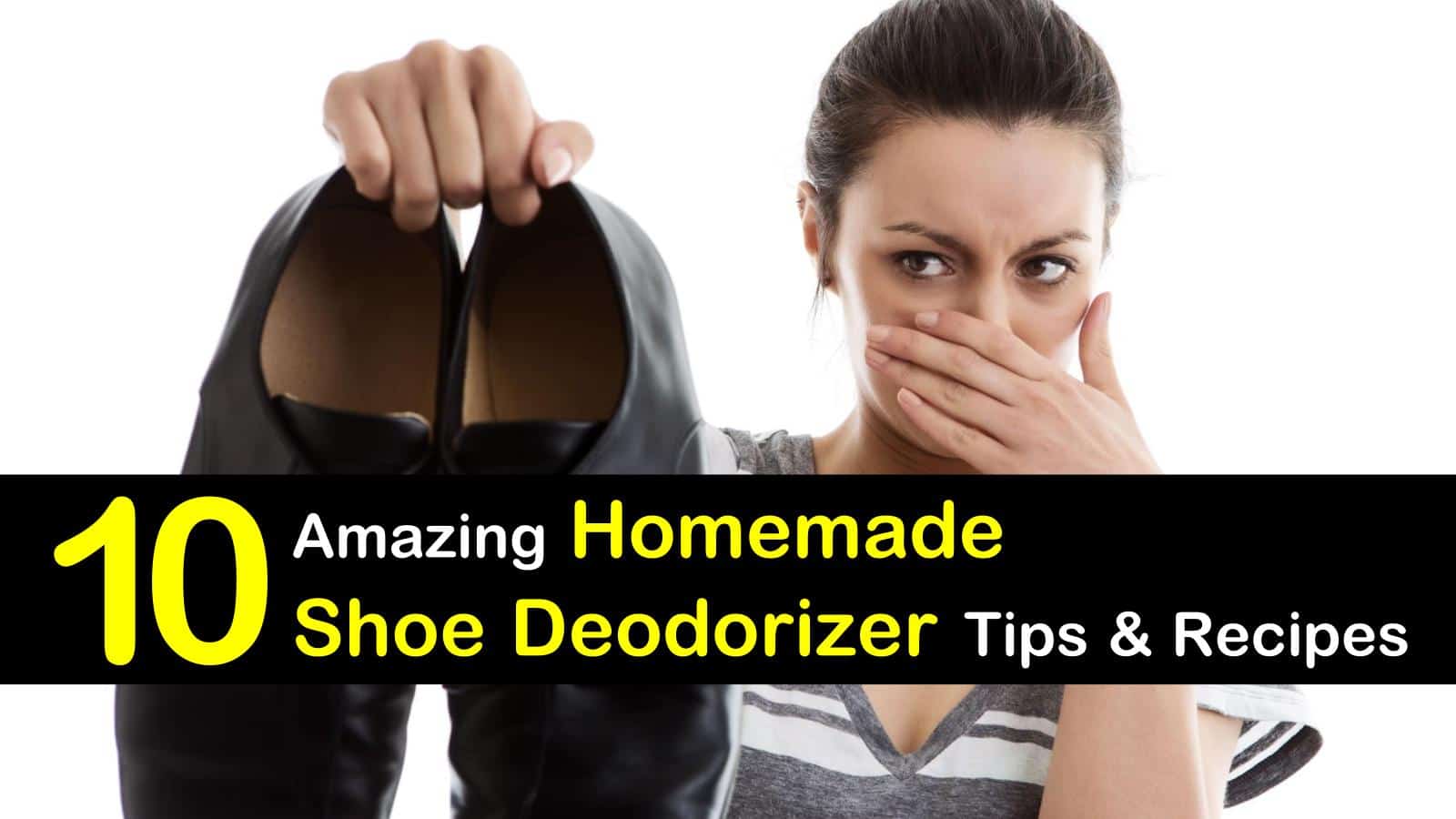 How to Make an Effective Shoe Deodorizer
Who wants to open a fridge and see smelly shoes inside or spend a lot of money buying shoe deodorizers that contain chemicals? Instead of putting your shoes and chicken together in a freezer or lavishing a significant amount of money for store-bought products, you make a simple homemade shoe deodorizer.
These are all-natural alternatives so you won't have to worry about harsh chemicals threatening you and your family's health.
Making your DIY shoe deodorizer is not difficult. Some of the recipes we have listed here use one to two ingredients and take a few minutes to make. Some tips require four or five parts that create a powerful solution to combat foul odors and make natural air fresheners.
Tips for Making a DIY Shoe Deodorizer
Here are ten straightforward tips to help you get rid of foul footwear odors. These tips will help you prevent fungus infestation and keep your feet fresh. We'll show you how to use everyday household products and make the niftiest odor absorbers that will get gasoline out of shoes and even the worst smells.
Use Essential Oils
One way to take care of foul smelling shoes is to use pure essential oils. Tea tree oil, lemon essential oil, eucalyptus, clove, or any of your favorite essential oils give your smelly shoes a refreshing smell.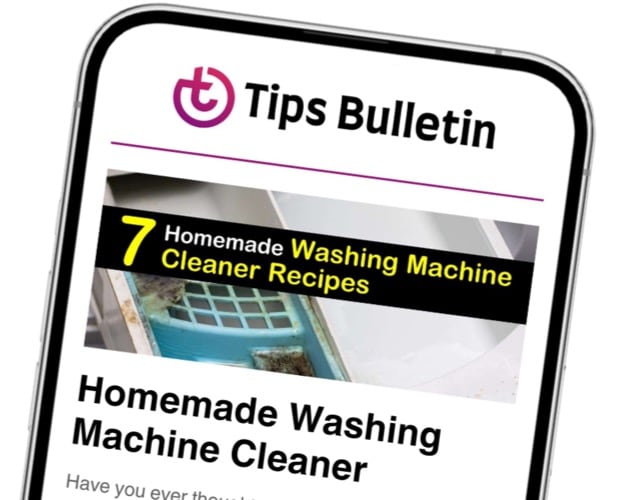 Finally, an email that Transforms Your Home.
Get the latest home and garden tips from our experts, delivered straight to your inbox.
If you do not want to use the essential oil directly unto your shoes, grab some tissue or a paper, crumple them and add a few drops of essential oil. Put the paper or tissue with the essential oil into each shoe and let them sit overnight.
Use Dryer Sheets
Foot stench can be anywhere near your shoes. If the foul smell is spreading in your shoe closet, you need a stronger air freshener.
Grab some fabric softener or dryer sheets and use them as your DIY shoe deodorizer and fabric freshener. Tuck some sheets under the shoes or on the sides of the shoe rack and leave them to neutralize and remove odor.
Make Your DIY Shoe Deodorizer Spray
For a convenient and handy deodorizing spray without harsh chemicals, use apple cider vinegar and rubbing alcohol. These two cleaning solutions are also disinfectants and germ fighters, so aside from freshening stinky shoes, they can remove bacterias and other germicidal threats.
Fill the spray bottle with equal parts of rubbing alcohol and apple cider vinegar. Add the essential oil. Shake the solution and lightly spray the insides of the stinky shoes. Use this natural shoe deodorizer whenever desired or spritz after taking off your shoes.
Sprinkle Salt into Your Canvas Shoes
Canvas shoes and other cloth sneakers can be really smelly. Whether you like to wear your canvas footwear with or without socks, the lousy smell results from dirt and dust that accumulates through frequent use. To clean your smelling shoes naturally, soak up the moisture by sprinkling salt granules into each of your canvas shoes.
Try Baking Soda to Make Homemade Shoe Deodorizer Sachet
There is no more powerful germ killer than baking soda.
In a small bowl, pour the baking soda and the essential oil and mix well. Then set aside. Get the dry coffee filters, fold them like small envelopes or bags and apply some glue.
Scoop the baking soda and essential oil mixture and pour it into the small sachet. Fold the top of the sachet and seal it with glue. Let them dry and use the homemade shoe deodorizer when desired. To use, place it into each shoe and let it suck out all the foul odor.
Make Your Own Air Freshener using Old Socks and Baking Soda
For those who have a lot of socks with pairs that are missing, repurpose them by using them as reusable air fresheners. But before putting it to good use as a homemade air freshener, be sure to wash them to make the stink go away.
Pour ½ cup of baking soda into each sock and tie a knot at the end. Then stuff the sock into each shoe after use and leave them overnight. Before using your footwear again, take the air freshener out and re-use at night if needed.
Clean your White Converse® with Plain Baking Soda
We recommend this tip for cleaning white Converse® shoes only as it may cause drying effects on leather shoes if used repeatedly. To clean white Converse® sneakers, sprinkle plain baking soda as a deodorizing powder into the stinky, smelly shoes and leave overnight. In the morning, shake out the used baking soda.
Make a paste of water and baking soda and sprinkle on your kicks for a DIY shoe cleaner. Scrub stains and remove residue with water.
Use Kitty Litter
This solution is perfect for those of you who have cats at home. Although shoes don't get stinky due to kitty poop, cat litter can be useful to remove odor from smelly shoes.
Cat litters are absorbent and are powerful deodorizers. Grab some clean kitty litter and fill the bottom of your shoes. Leave them overnight and dump them out before use in the morning.
Put Tea Bags Inside Your Sneakers
Does your pair of sneakers give off foul shoe odors after each use? Gather some dry tea bags from your kitchen and insert one tea bag into each shoe to get rid of the stinky feet smell.
The tea bags are perfect natural shoe deodorizer because the organic scent they leave helps absorb the unpleasant smells.
Baby Powder
Use baby powder as a deodorizing powder like baking soda. Sprinkle the baby powder into the smelly shoes. Before using the shoes again, shake the powder out before slipping them on.
If you are prone to having smelly shoes, maybe you want to try rubbing the baby powder on your feet before wearing shoes.
Why Use Natural Shoe Deodorizers?
Making DIY shoe deodorizers is super easy and straightforward. You won't even break a sweat concocting these simple recipes that are effective yet affordable.
Plus, the refreshing smell of your favorite essential oils will leave your footwear not just stink-free but smelling like a summer breeze.
Since the ingredients are all-natural, you won't have to worry about dangerous chemicals that may be toxic to pets and children. These recipes are perfect for freshening up shoe closets at home, in the gym, or virtually any place where shoes generate a stinky smell.
Recipe for Homemade Shoe Deodorizer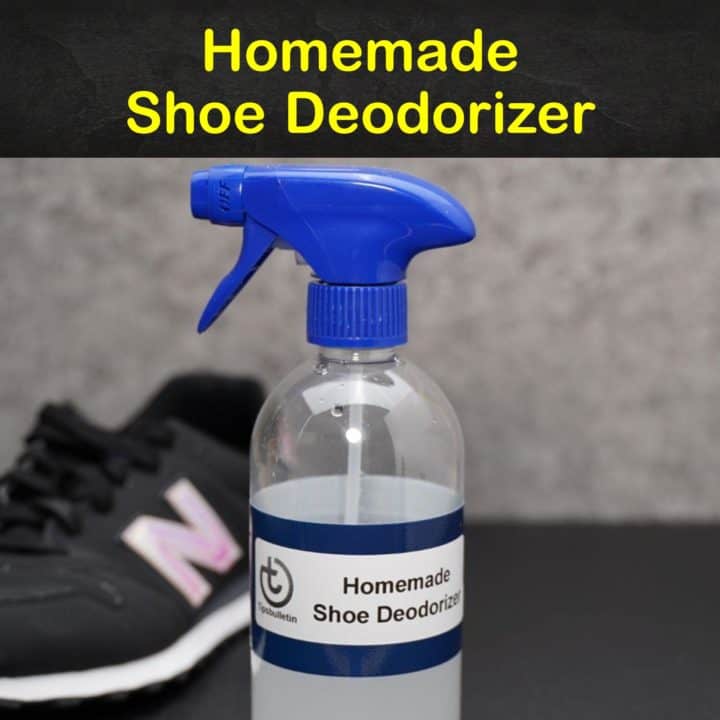 Homemade Shoe Deodorizer
Stinky shoes are no more with this spray!
Materials
8 drops lemon essential oil
1/2 cup isopropyl alcohol
1/2 cup vinegar
Tools
8-ounce glass sprayer
Measuring cup
Instructions
Add the liquids to the spray bottle.
Shake to incorporate the essential oil.
Spritz shoe interiors and let sit overnight for best results.
Notes
Use care with delicate shoe fabrics like suede and silk.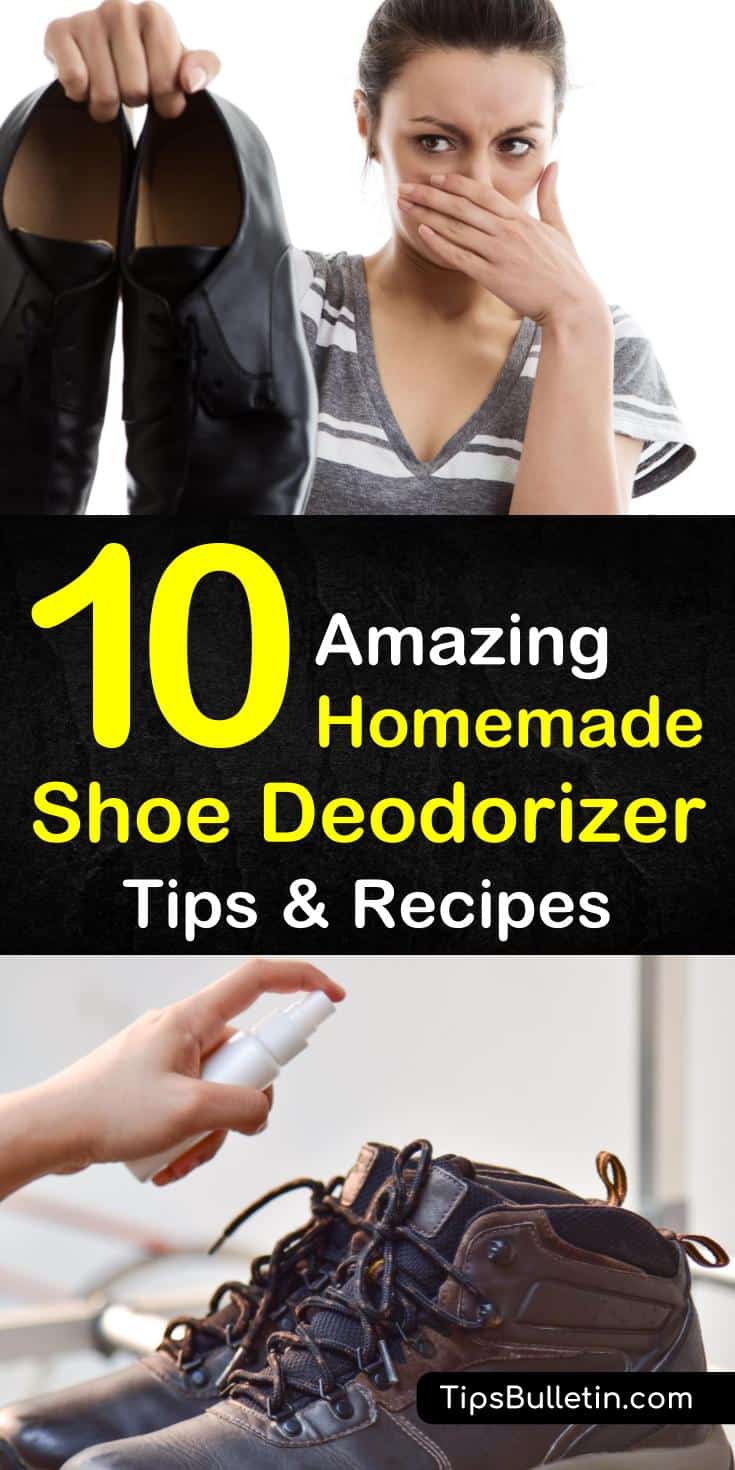 We hope you liked our easy shoe deodorizing tips and found them helpful. Please don't forget to share these ten simple tricks to keep your sneakers stink-free on Pinterest or Facebook. Prevent smelly shoes and keep them fresh!