We all know that milk belongs in the refrigerator, but this doesn't always happen. This is especially true if you have a little one or a forgetful teenager in the home. How long can milk sit out, and what's the ideal way to keep milk fresh?
Just like other perishable foods, most types of milk require cold storage. The ambient temperature for storing fresh milk is below 40 degrees Fahrenheit to meet food safety requirements.
Anything above that leads to eventual spoilage, giving it an off-flavor and sour smell. While keeping milk cold is the most reliable way to keep it from spoiling, it is safe sitting at room temperature for a short period of time.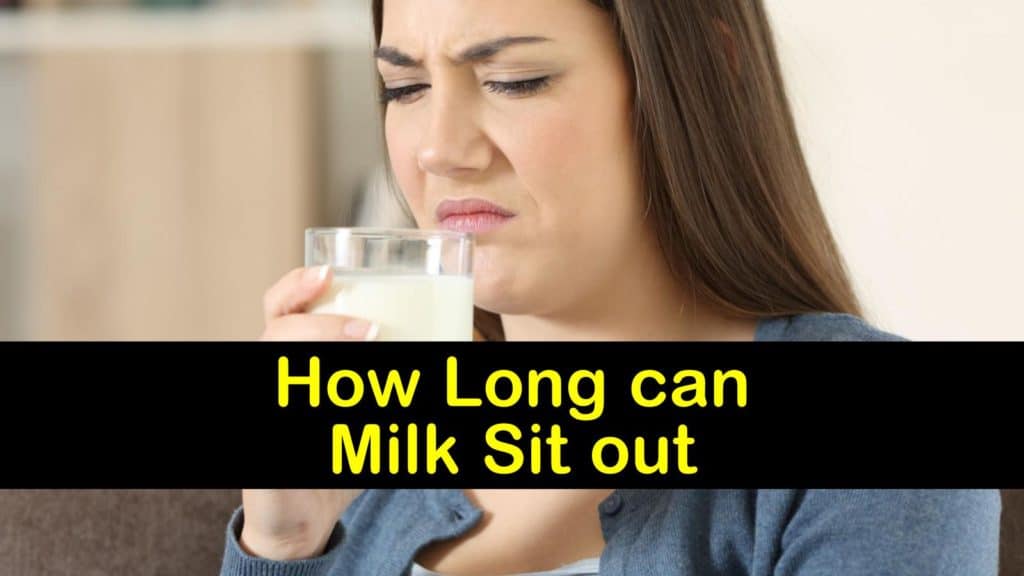 Ways to Store Milk
There are a couple of factors to take note of when determining the safety of drinking milk that's been sitting out of the fridge. What time of the year it is and the age of the milk are important things to consider.
How long is milk good for in the fridge, freezer, or out on the counter? Almost everyone has had a whiff of spoiled milk. What about other foods?
How long does milk last in the fridge, and is it safe to freeze milk? These are all excellent questions that have specific answers. The shelf life of milk varies depending on the type of milk.
For example, organic milk lasts longer in the fridge than non-organic due to the UHT process and pasteurization. Fortunately, all milk types are easy to freeze for long term storage.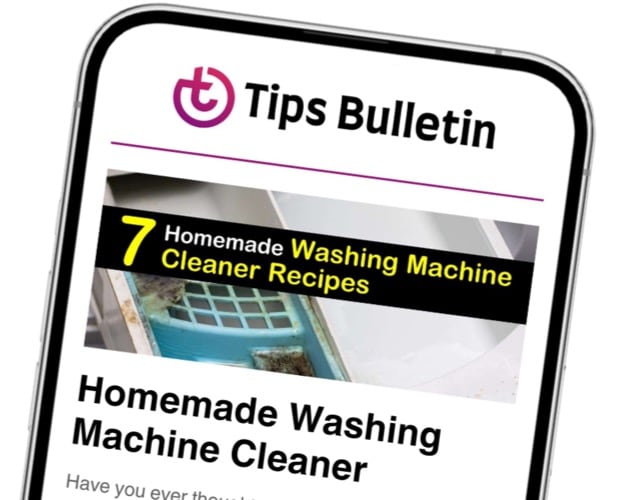 Finally, an email that Transforms Your Home.
Get the latest home and garden tips from our experts, delivered straight to your inbox.
How Long Can Milk Sit Out?
How long does milk stay fresh? There are many answers to that, and it depends on the type of milk and where you store it.
There is a big difference between expressed milk and grocery store milk, and refrigeration keeps them fresh anywhere from four days to two weeks or more.
Room Temperature Milk
Most milk types require refrigeration, but ultra-high temperature milk has an unrefrigerated shelf life of up to nine months. However, the general rule is not to let whole milk sit out for more than two hours.
According to the CDC, the time frame is relatively the same for all types of milk, except for breast milk, which is safe to keep at room temperature in a sealed container for four hours.
The time-frame also varies depending on the temperature of your home. Two hours is often a good target during the winter, but not so much during the summer months when it's 90°F outside.
An excellent way to keep milk fresh if you cannot refrigerate it right away is to store it with ice packs.
The same rules apply to most dairy products. How long can cream cheese sit out? What about fresh mozzarella? Two hours without refrigeration is the max.
How Long Does Milk Last in the Fridge?
The refrigerator is the ideal place to keep fresh milk for day-to-day enjoyment. But how long does milk last in the fridge?
With so many different types of milk, the time frame varies quite a lot from expressed to dairy. Here is a breakdown of the varying time frames.
Refrigerated Milk Shelf Life
Always keep your milk in the coldest section of the refrigerator. Avoid placing it in the door since this area has fluctuating temperatures. Do not open store-bought milk until you're ready to drink it to extend its shelf life.
The fridge is the best place for breast milk storage, and expressed milk lasts up to four days if you store it right after using a breast pump. Store milk is pasteurized and treated and is safe to consume four to seven days beyond the printed date if it's not open.
Lactose-free, skim, and non-fat milk lasts seven to ten days beyond the date, and organic milk is dated to last a month if it's unopened.
How Long Does Milk Stay Fresh in the Freezer?
Suppose you purchase more milk while grocery shopping than is easy to consume in a safe amount of time or express milk instead of breastfeeding.
The freezer is a great place to store it long term. Should you freeze cream cheese and other dairy products? Definitely.
How long does milk stay fresh in the freezer, and what's the safest way to freeze it?
Frozen breast milk lasts up to one year in the freezer, but six months is better. Store milk tastes best within a month of freezing but lasts up to six months.
If you have store milk in a plastic jug, it's safe to freeze it in its original container. However, if your milk is in cardboard or glass, pour it into a clean plastic milk carton or freezer-safe container before freezing it.
Another way to freeze milk is to pour it into ice cube trays, freeze them until they are solid, and transfer the cubes to a freezer bag. To freeze expressed milk, pour it into breast milk storage bags and lay them flat in the freezer.
For freezing mozzarella balls, tightly wrapping them first yields the best results.
How to Tell if Milk is Going Bad
If you have kids, you are probably well aware of how they lose track of time. Was that glass of warm milk sitting on the table for more than two hours?
How long has the gallon of milk been sitting out of the fridge? The simplest way to tell if milk is going bad is with your senses.
Bad Milk
Your nose is the most efficient tool when determining if milk is still good or not, whether it is sitting at room temperature or in the refrigerator. Before letting that milk get close to your baby's mouth, do a sniff-test.
Over time, bacteria begin growing in the milk, which produces lactic acid. This gives it a distinct sour smell that is a sure sign it is spoiled. A yellow tinge and lumpy texture are other signs that it's time to dump the leftover milk down the drain.
Understanding how long milk lasts in the fridge, freezer, and countertop not only ensures that the milk tastes great, but it's essential for your health. Spoiled milk, no matter the type, causes digestive problems that are best avoided.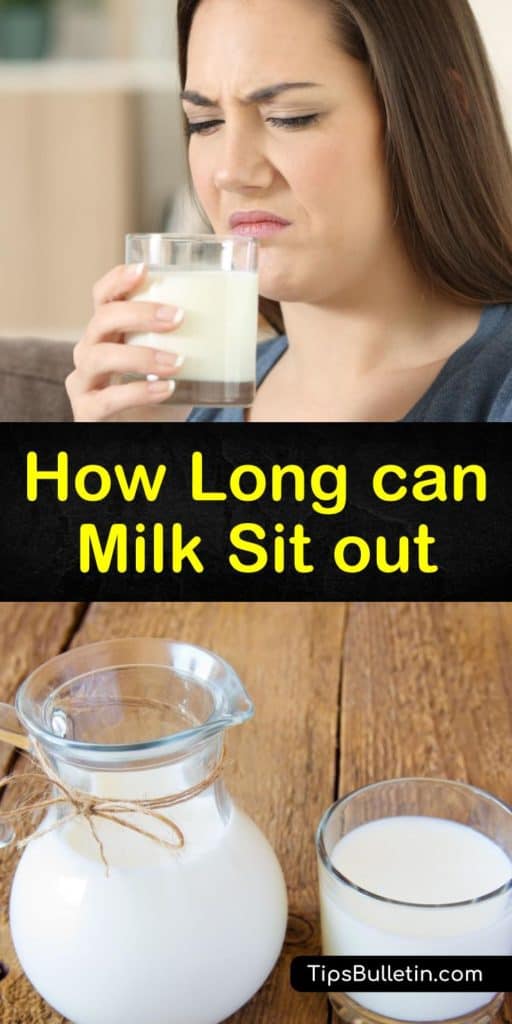 How long can milk sit out is a common question, and we'd love it if you'd share our answer and milk storage tips with your circle of family and friends on Pinterest and Facebook.