Nothing makes a beautiful car look old faster than a build-up of dirt and grime. Whether you've been dealing with acid rain or other adverse weather, or you wake up every morning to bird droppings covering your paint job, it is worth knowing how to wash your car. However, one question that might stump car owners is, "How often should you wash your car?"
Not only does your car likely play a vital role in your day-to-day activities, but it is also a significant investment. Between the initial payment, unexpected repairs, and regular car maintenance, cars cost a lot of money.
With the effort you put into keeping it on the road, it makes sense to keep a clean car. Not only that, but giving your car some cleaning TLC regularly keeps it in better working order. In this article, we'll tell you how often you should be washing your car and why.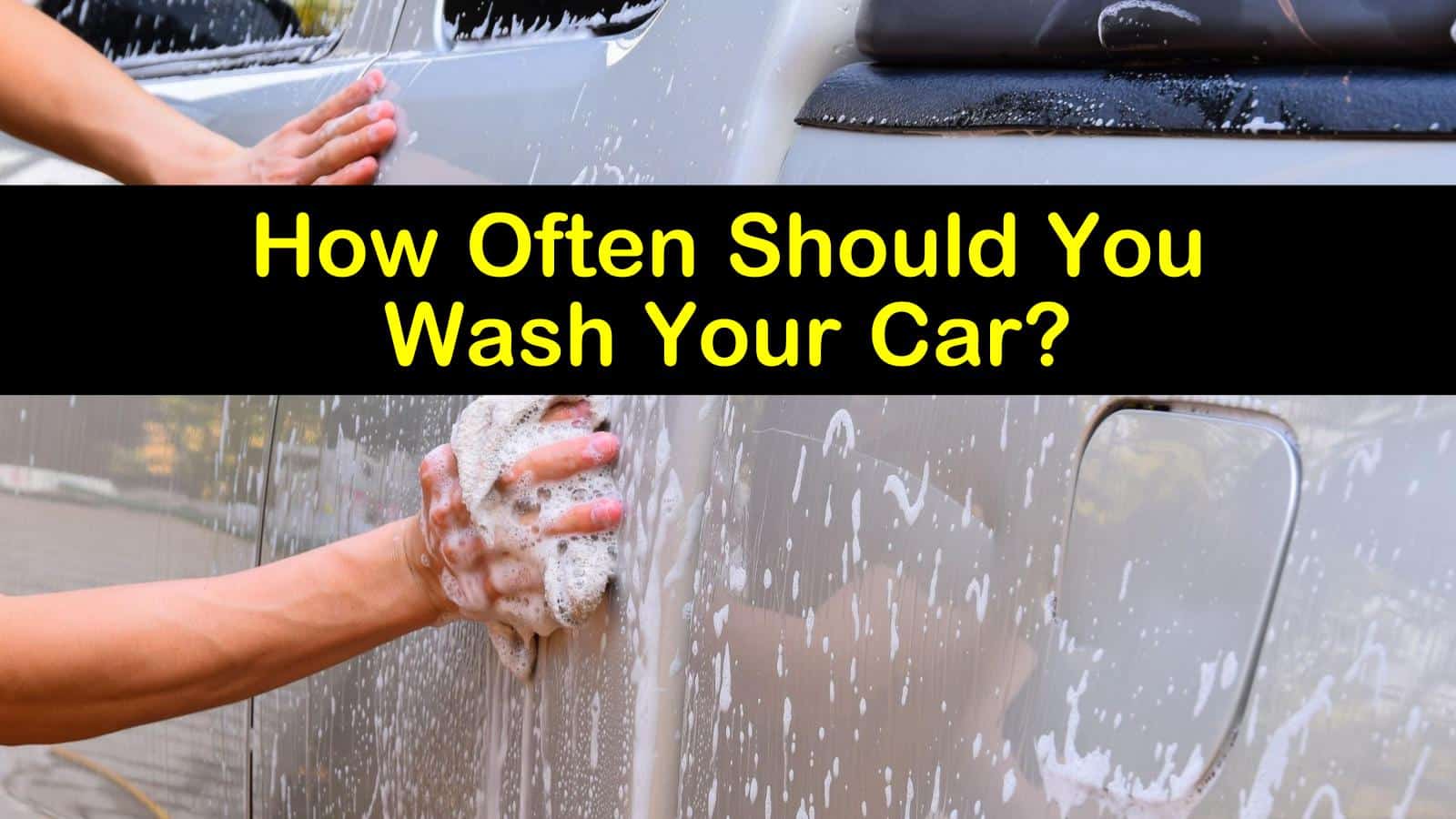 How Often Should You Clean Your Car?
Some people are obsessive about washing the car. Others only do it once or twice a year. But, how often should you wash your car? You might think that knowing when to wash your car has an obvious answer.
The truth is that you probably need to wash it more often than you think. If you just spent the day driving around on dirt roads during a rainstorm, then it's clear your car needs washing. For the good of your vehicle and to keep the resale value up, you need to clean it even when it's not apparent.
Not only is it essential to know how often to wash your car, but it's also good to know how to clean it properly. In this article, we'll also cover the best way to wash the car, keep your vehicle clean in between washings and ensure it remains in good condition.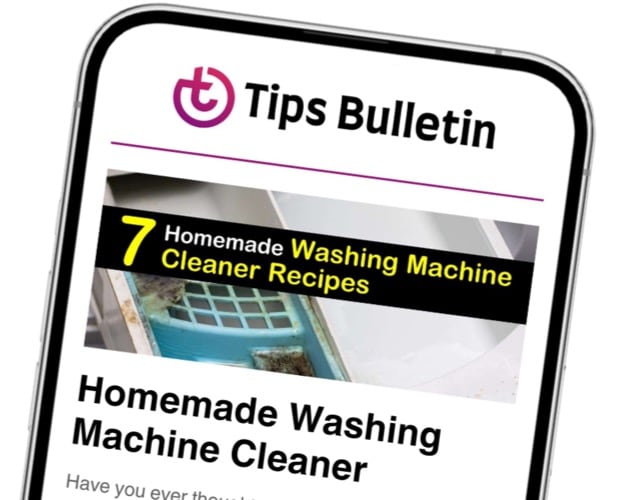 Finally, an email that Transforms Your Home.
Get the latest home and garden tips from our experts, delivered straight to your inbox.
Why Washing Your Car Matters
There are two main reasons why washing your car regularly is important, though they go hand-in-hand. The first reason is to prevent damage. If you don't wash your car often enough, the grime and wear of driving it around could cause rust or discoloration.
If you don't care about your ride looking like it's fresh out of the showroom, you should care about maintaining its longevity. The second reason to wash your car is to maintain its value.
Buyers usually see the exterior as an indication of what's going on in your car's undercarriage. If your car's paint is spotty or your body is rusting, that indicates that you haven't been maintaining your vehicle regularly.
How to Wash Your Car
Though car washing isn't the most enjoyable activity, it doesn't have to be complicated. By making a car cleaner with items you have in your home, you can cut back on shopping time and save some money. All you need to clean your car are a few household ingredients.
To wash the body of your car and clear away bird poop, tree sap, and other dirt and grime, mix mild liquid soap with warm water. Dip a soft cloth into the soapy mixture and wash the entire car. This gentle DIY car wash soap is safe to use on old and new vehicles as it won't damage the clear coat or sealant on newer purchases.
Rinse with cold water and then dry using a microfiber cloth to prevent water spots. Waxing your car after washing helps protect it from dirt. Once you finish washing the body, move on to the wheels.
If your headlights are hazy after washing, scrub some white toothpaste on them as the best way to clean foggy headlights. You will increase your visibility at night and during inclement weather.
Be sure to pay attention to your front bumper, hood and windshield. Take care of removing bugs from cars as well as bird poop and tree sap with a vinegar and water mixture. These stains will clean right up and leave the surfaces gleaming.
Don't neglect the wheels and tires on your car. They pick up a lot of road grime that needs to be addressed when you wash the car. Cleaning aluminum wheels is just as important as taking care of the windows and the paint job.
To make this DIY tire cleaner, mix the lemon juice and water in a spray bottle. Spray the solution directly on the wheels starting from the inner section and moving out.
Sprinkle baking soda on a damp microfiber towel and rub off the grease and stains from the rims of your tires. Rinse with a clean, wet cloth.
How Often Should I Wash My Car?
We've told you why you need to wash your car and what you need to do it, but you might still be asking, "How often should I wash my car?" Well, the general rule of thumb is that you should wash your car once every two weeks throughout the year. However, this answer may change depending on where you live.
Your environment might be doing more damage to your car than you realize. If you live near an ocean, there may be higher levels of salt in the area that can lead to rust and corrosion.
Industrial areas are likely dirtier, getting your car messy very frequently. Even heavily wooded areas might require you to clean your car more often due to droppings from birds and trees. If you live in these areas, weekly washing is recommended.
When Is It Too Cold to Wash Your Car?
You might think that washing your car is something you should only do in mild weather, but the truth is that winter washing is vital. If there is snow on the roads, that means you're likely driving over road salt. As we've stated, salt can be hazardous to your car, especially if you let it build up.
However, there is a limit to washing your car in the winter. That leads to the logical question of when is it too cold to wash your car? If the weather is too cold, the water used to wash your car will freeze before it can dry. To avoid this, don't wash your vehicle if the temperature is below -9.4°F.
No doubt washing your car is a chore, but it is a crucial one nonetheless. Next time you find yourself dragging your feet, don't forget the damage you could be doing to your car by neglecting it.
Whether you want to make sure your car looks good or you want to maintain its resale value, washing your care once every two weeks is essential.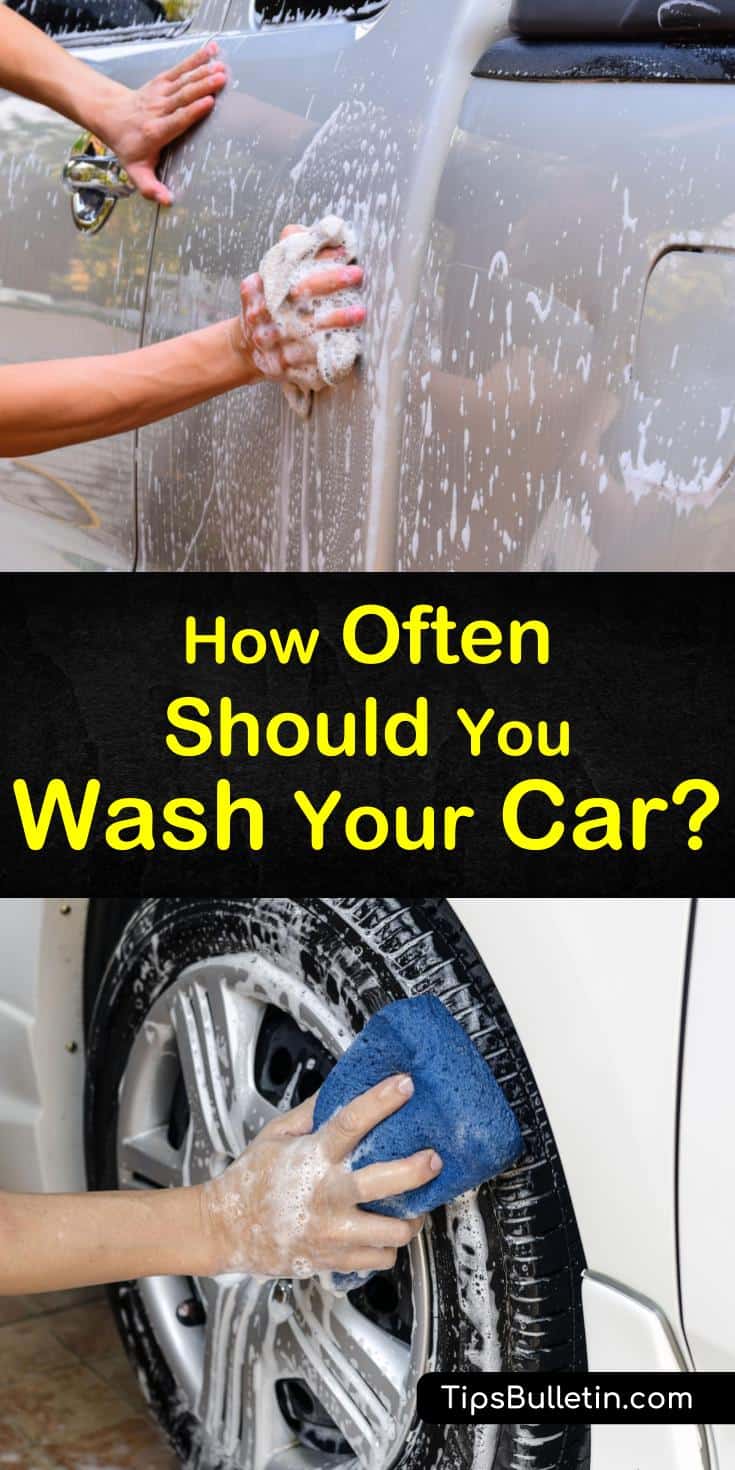 If we were able to answer the question, "How often should you wash your car," then share our car cleaning guide with your friends on Facebook.