If you're expecting guests, it's time to figure out how to clean a futon mattress. Nobody wants to welcome family or friends into their home and have them stay in a musty, moldy-smelling bed. Futons are perfect for those who regularly entertain, especially if space is a commodity. However, learning how to wash a futon mattress properly is essential.
Futons have worse odor issues than regular mattresses due to their nature. Since futon mattresses are frequently kept in bags or folded, there's little airflow and plenty of time for odor-causing bacteria to thrive. Futon beds are typically stored for extended periods, and trouble begins if they're not completely clean. Spills, sweat, dust mites, and more wreak havoc on a futon bed during storage.
Thankfully, cleaning a futon mattress doesn't have to be time-consuming and laborious. Use easy-to-follow tips and tricks to clean your futon mattress between uses and store it well. With some knowledge and time, you can ensure your guests always have a clean, inviting futon mattress if they spend the night.
How to Wash Futon Mattress

es

Does cleaning a futon mattress seem daunting? It doesn't have to be a big task despite the mattress size. Use simple tips for how to clean a futon mattress, like sprinkling with baking soda or spot cleaning.

Clean the bed sheets from your futon with each use. Inspect the mattress surface and determine if you need to clean, freshen, or work on stains. Choose a technique from the list and get your futon mattress clean and ready for storage.
Why Cleaning a Futon Is Important
You want to give your guests the best experience possible when they spend time in your home – the bed they sleep in is a big part. Whether you have a memory foam or traditional futon mattress, dirt, dust mites, skin cells, and bacteria accumulate. Good futon care makes for a great night's sleep.
It's good manners to launder the sheets and clean your futon between guests. Removing sweat, spilled food or drinks, and any other stain prepares your futon for storage and extends its life.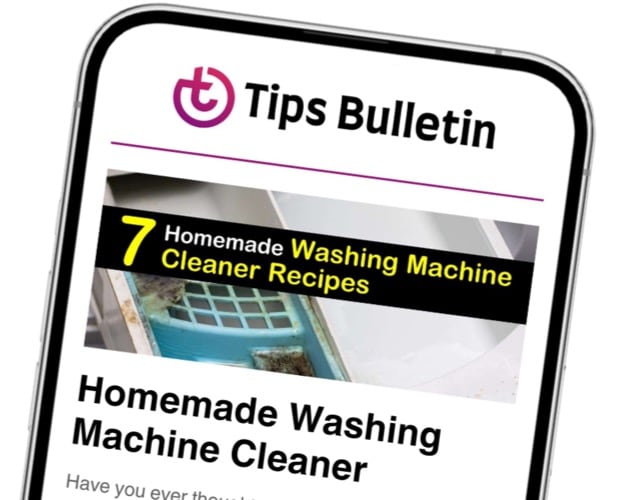 Finally, an email that Transforms Your Home.
Get the latest home and garden tips from our experts, delivered straight to your inbox.
What Is Spot Cleaning?
Since futon mattresses are heavy, bulky items, they aren't machine washable. Like traditional mattresses, futons are best washed by hand, usually using spot cleaning. You may have to clean and refresh the entire mattress if someone sleeps on it, but it's simpler to spot-clean for minor stains.
Mattresses benefit from spot cleaning as a widespread application of a liquid cleaner is hard to dry out. Spot cleaning focuses on a small part of the mattress only. Excess moisture leads to molding, while drying a small spot once you clean a mark is more manageable.
Inspect your mattress and decide how much of it needs to be cleaned.Then, use a technique to remove mold spots from a mattress by spot cleaning if only minor blemishes are present.
How to Freshen a Futon Using Baking Soda
Although often used for cooking, baking soda absorbs unpleasant odors without laundering, making it perfect for refreshing or getting rid of a musty smell from your futon. You can also use baking soda to clean vomit off your futon mattress. Baking soda is unrivaled in rapidly and cheaply cleaning a futon mattress.
Lay the futon mattress flat on the ground after removing your futon pad or cover. Sprinkle baking soda over the entire futon; coat it with a thin layer of baking soda powder. Use the baking soda early and let it sit all day for odor reduction. Use your vacuum cleaner to remove the powder in the evening. Reassemble or store your futon bed.
Clean Mattresses With White Vinegar
Make some of this all-natural futon cleaner and deodorizer to eliminate unpleasant odors and leave your futon mattress fresh. Use white vinegar for powerful cleaning, and choose essential oils based on your fragrance preferences. Popular options include lemongrass, citrus, and florals.
Shake the spray bottle's contents until the liquids are well-combined. Spray your futon mattress equally on the top and bottom, then leave it to air dry in a well-ventilated place. The white vinegar spray is perfect for spritzing on your futon frame and wiping with a paper towel to remove dust.
Washing a Futon Using Dish Soap
Dish soap is a versatile cleaner and degreaser, and it's brilliant for more than just cleaning dirty dishes. Since liquid dish soap is a mild detergent, it's safe for foam. Skip abrasive chemicals and mix a DIY stain remover for a futon mattress with these simple cleaning items.
Stir until the dish detergent and warm water mix, and dunk a cloth in the liquid. Use the damp cloth to wipe down your entire futon mattress surface.
Give extra attention to stained areas, and leave your futon to dry naturally before remaking or storing. Using a dye-free liquid dish soap is wise, as blue or other colored soap may stain your futon mattress.
Erase a Urine Stain From Your Futon
Anything that makes your futon bed seem unclean, whether a must or a urine smell, is repulsive. Being comfortable and safe while sleeping is crucial when hosting company overnight.
If you have stains on your futon mattress, avoid cleaning it with hazardous chemicals found in commercial cleaners. Make a simple spray from products in your laundry room and pantry to freshen your futon.
Combine the ingredients and shake the sprayer each time you use it. To spot clean, remove fresh stains by patting them and spraying the region. For a light clean, spritz the whole mattress surface with the spray. Let the mixture sit for at least 20 minutes.
Press a clean cloth into the mattress, dabbing and patting as needed to absorb as much liquid as possible before allowing it to air dry.
A Steam Cleaner Removes Stains and Sanitizes Your Futon
It's crucial to deep clean your mattress. Using a steam cleaner is an innovative technique to eliminate sweat and dust mites from your memory foam or pillow-top futon mattress. Your futon gathers filth over time, from dust mites to a food stain that needs to be cleaned.
Plan to steam clean your futon every six months to once a year, depending on how often it is slept in and the design of your mattress.
To get the best results, set your steam cleaner to the proper setting and follow the instructions in the product handbook. Before repositioning your clean mattress on the futon frame and adding your bedding, ensure it is dry.
Tips for Laundering Futon Covers and Bedclothes
Clean bedclothes are a vital part of a clean sleeping space. There's no point in having a spotless mattress and dirty bed sheets. Most bedding, like wool comforters or cotton sheets, holds up fine in the washing machine with mild laundry detergent.
Read the care labels on your bedding. Strip the futon to work on the mattress and launder the sheets according to directions.
Invest in a Futon Protector
A futon mattress cover or protector cuts the time spent cleaning your mattress. Find a futon cover to fit your bed and look for a product with the most appealing properties.
A waterproof cover prevents accidents from reaching the mattress, and a machine-washable cover makes for quick cleaning. A futon cover saves you from cleaning as often and extends the lifespan of the futon.
Storing Your Futon Correctly
Though there is some variation between models, most futons are stored similarly. The deadliest enemy of a futon is moisture, which leads to mold. Always keep your futon in a dry location. Avoid putting it away in moist basements or attic spaces. Be sure your mattress is clean, and keep it in a plastic futon bag to stay sanitary in storage.
Zip up the futon cover, half-fold the futon mattress and put it in a plastic futon tote. Remove the two arms and two connecting rails from the futon. To prevent it from becoming misplaced, remember to seal all your frame hardware in a bag and fasten it with duct tape to a slat of your futon deck frame.
Discover clever ideas for how to wash a futon mattress and make the process easy. Unfortunately, we can't just dry clean futon mattresses. Luckily, there are multiple convenient methods to clean your futon mattress and keep your extra bed in premium condition.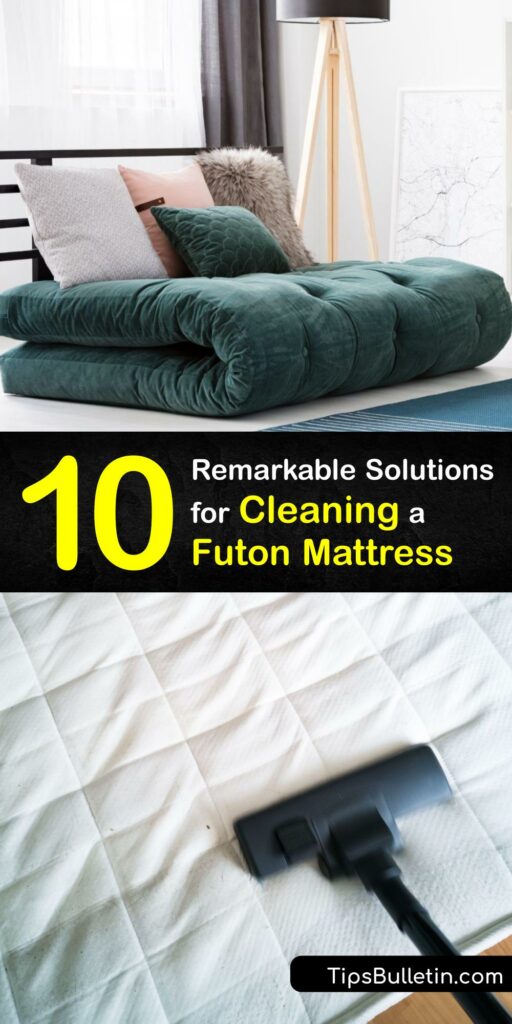 If you loved this informative article on how to clean a futon mattress, please share this knowledge with your friends and family who are cleaning a futon mattress on Pinterest and Facebook.