We all understand that nature is sometimes unforgiving, as tornadoes and hurricanes are proof. Sometimes smaller catastrophes need solving. That's why we have these tips for how to get mold out of a mattress. Many fungi are harmful to health, especially black mold.
These fungi can grow on the surface of a new mattress, mattress pad, and even your upholstery. All it needs is a somewhat moist environment, and the mattress mold can bloom almost overnight. The water and food in the air are plentiful enough for it to spread.
So how do we kill mattress mold? We can get rid of it by using isopropyl alcohol, rubbing alcohol, or hydrogen peroxide on the surface of the mattress. Baking soda, of course, and other household chemicals can help, too. Direct sunshine can kill mildew on a bed outright.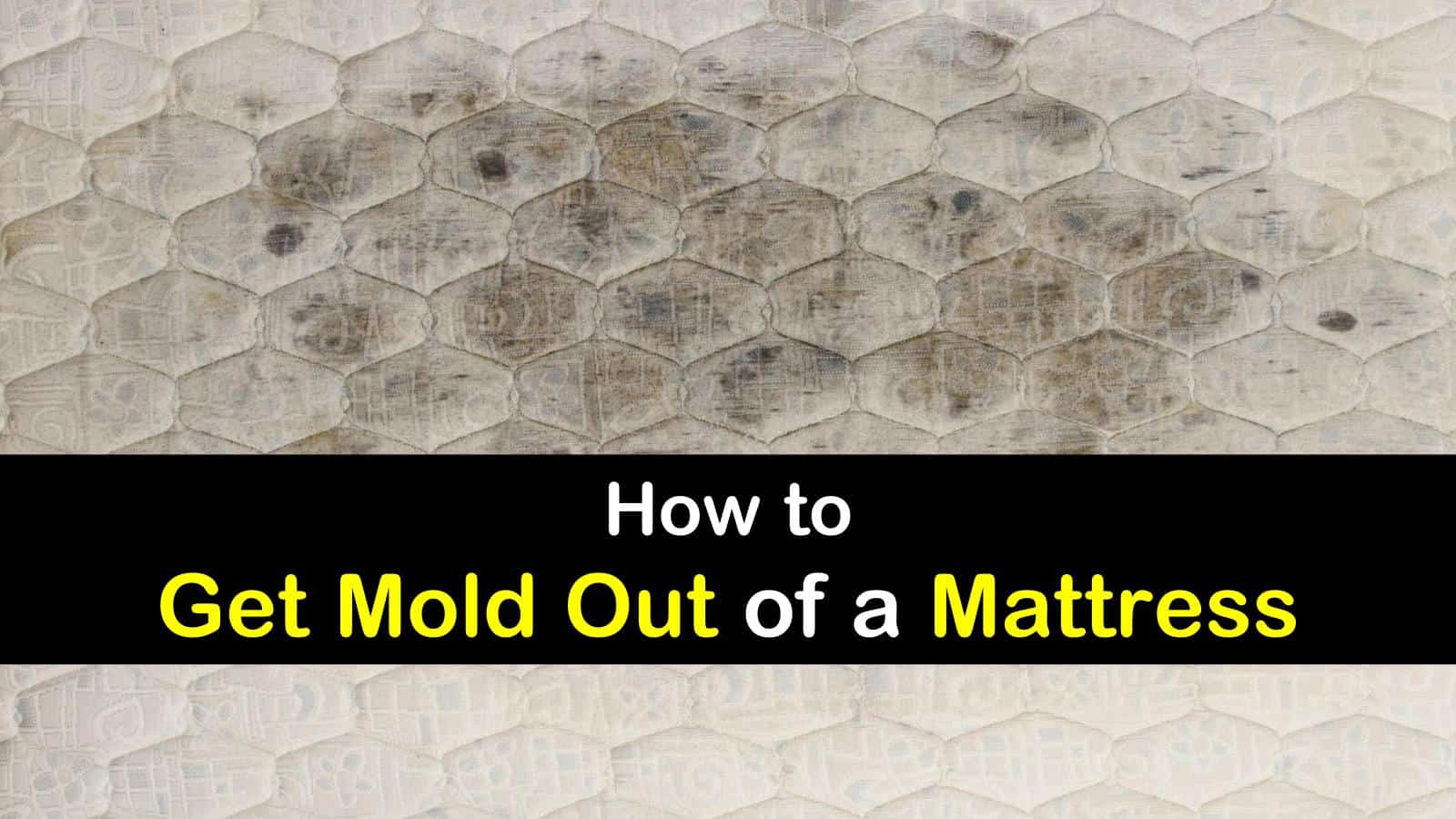 Our Guidelines for Removing Mold from a Mattress
Here's what you need to know to get rid of mold from your mattress for good with some necessary fungus killers you can make at home.
How to Get Mold Out of a Mattress with a Vacuum
We want to be as thorough as possible with inspecting and cleaning our mattress, as breathing mold at night can seriously damage your health. Do you have mold in your bed? Finding mold and getting rid of mold are reasonable beginning steps.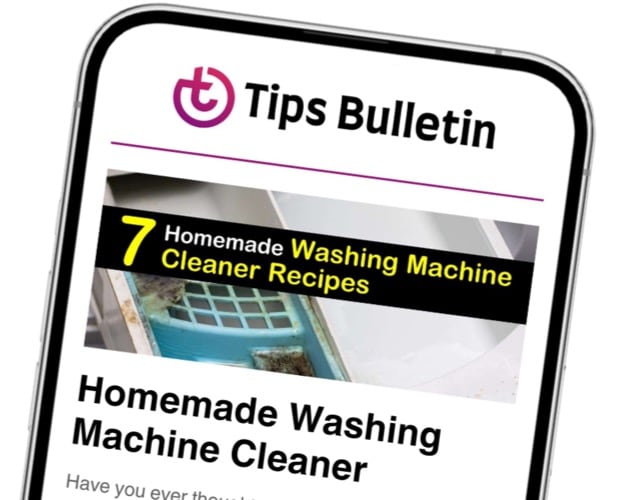 Finally, an email that Transforms Your Home.
Get the latest home and garden tips from our experts, delivered straight to your inbox.
Double-check to see if you have symptoms of mold in mattress.If you do, think about how to remove mold from your mattress. Cover the whole area of your mattress with your vacuum cleaner, with the thinnest extension you have.
If any area of your mattress or comforters has water damage, ensure you spend a lot of vacuuming attention there. Vacuuming is only one way for how to get mold out of a mattress and avoid health issues or allergic reactions.
Get Rid of Mold with the Sun
The best way of killing mold naturally is to use the power of the sun. Mold spores flourish out of the reach of the sun, like in a bedroom. So the next step to take is to set up the mattress out of doors. You will even want to take the box spring outside so that the UV rays can kill the mold effectively.
Leave the mattress outside for as long as possible. When your mattress is in the sunshine, have a dehumidifier running in your bedroom and make sure there is good air flow.
We want the bedroom to be as dry as possible before we return the mattress to its indoor location. If your carpet is stained or has mold on it, you will need a homemade carpet cleaner to take care of that problem before bringing the mattress back inside.
Removing Mold from a Mattress with Rubbing Alcohol
For a bed cleaner that you probably have in your medicine cabinet already, grab the rubbing alcohol. Clean the mattress with a mixture of water and rubbing alcohol. To ensure all of the molds are dead, spray it with this disinfectant.
Once you mix this disinfectant in a convenient spray bottle, spray it liberally over the mold on a memory foam mattress. It can double as a stain remover, too. This step should further clean your moldy mattress by killing microorganisms in it.
You can continue removing mold from a mattress by putting the remaining disinfectant on a wet cloth and rubbing in a circular motion on the worst stains. If your mattress still smells musty, continue cleaning until the odor is gone.
You might wonder is mold and mildew the same? Mold and mildew are related and are both harmful, so it's essential to get rid of them both.
Use Disinfectant on Mold on Memory Foam Mattresses
Another disinfectant for mold on memory foam mattress is made from vodka and tea tree oil. Use a spray bottle with this recipe to remove mildew on mattress.
To disinfect a mattress with this solution, spray the whole bed to cover the entire area of the mattress on all sides. Introducing the mold to the alcohol should kill it on contact. Wait an hour for it to dry. Vacuum the whole mattress again, top and bottom, to ensure the mold removal process is complete.
Cover the slats and pillow top to get all the mold growth, then let the mattress air dry. Wring out all the used water and make sure to launder the rags well. To ensure you have removed mold and mildew from your entire bedroom, use this natural mildew remover.
Getting Rid of the Mattress or Hiring Professionals
If we have used all the baking soda, hydrogen peroxide, and alcohol disinfectants you can think of and the mold is still there, you might want to think about buying a new bed. It is hard to know how to get mold out of a mattress. As we don't want to shorten our lives by sleeping on a sick mattress, we will need to get rid of it.
There are professional cleaners who can sanitize your mattress so that it is 100% clean. Call them if you have nowhere else to turn. They may also offer advice on getting mildew out of fabric.
When cleaning your mattress, you should also ensure that your mattress protector and sheets are mold-free, too. For cleaning a mattress topper, run it and the bedding through your washing machine three times in hot water to get rid of all the mold and clean mildew off the fabric so that your whole bed is sanitized and fresh.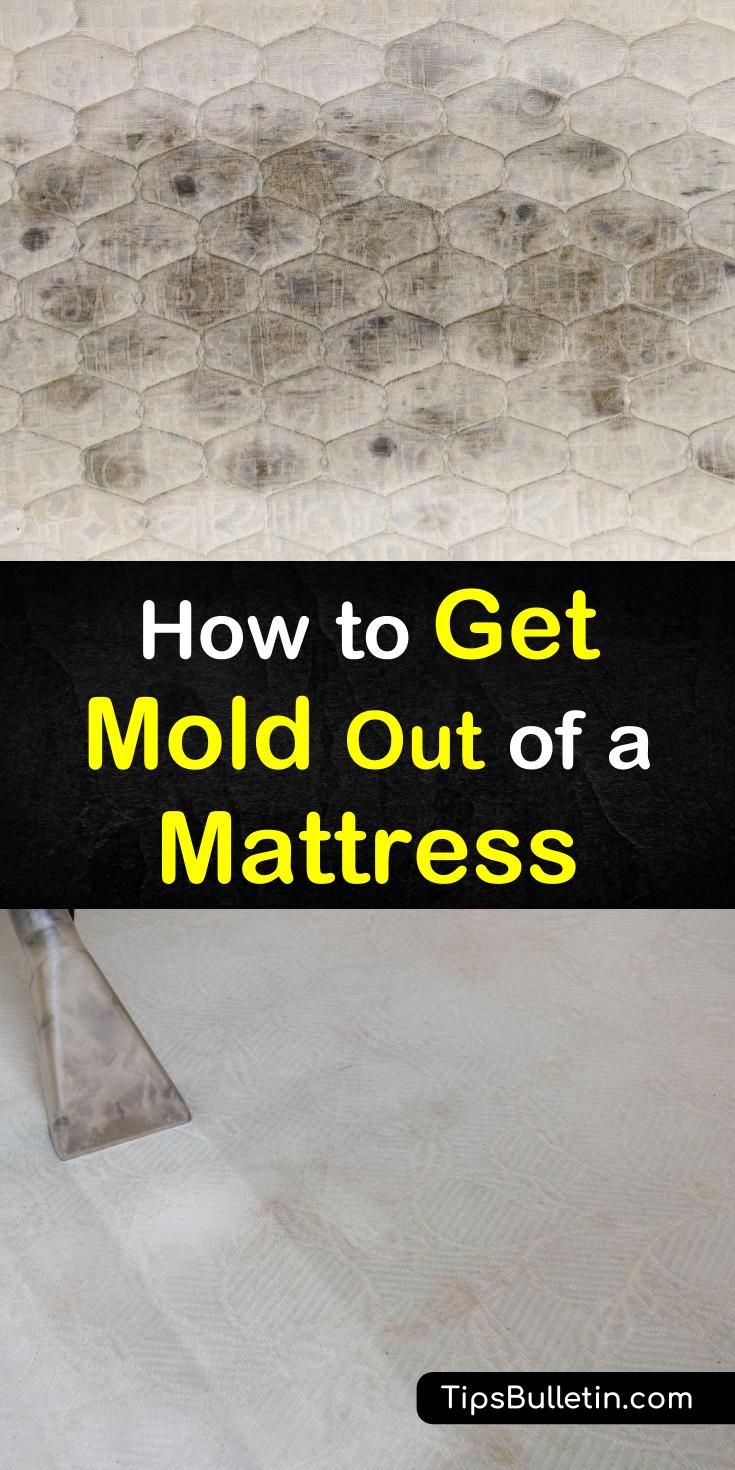 How to get mold out of a mattress should now easy for you, so share this mold removal advice with your friends on Pinterest.