If you have ever had a suede jacket or even suede boots, you probably already know just how difficult they are to clean. Although suede items might be challenging to clean, they are not impossible to clean. Once you learn how to clean a suede jacket, you will be able to clean any other suede item with ease.
One thing to keep in mind with suede is that the material is softer than leather; it is also more vulnerable. With this being said, it makes sense that suede is a little trickier to clean than leather; it also stains easier and quicker than other materials.
When learning how to clean a suede jacket or other items, it is essential to note that commercial cleaning ingredients can further damage the suede or make the stains worse. Before you attempt cleaning a suede jacket at home, make sure you know how to clean a suede coat.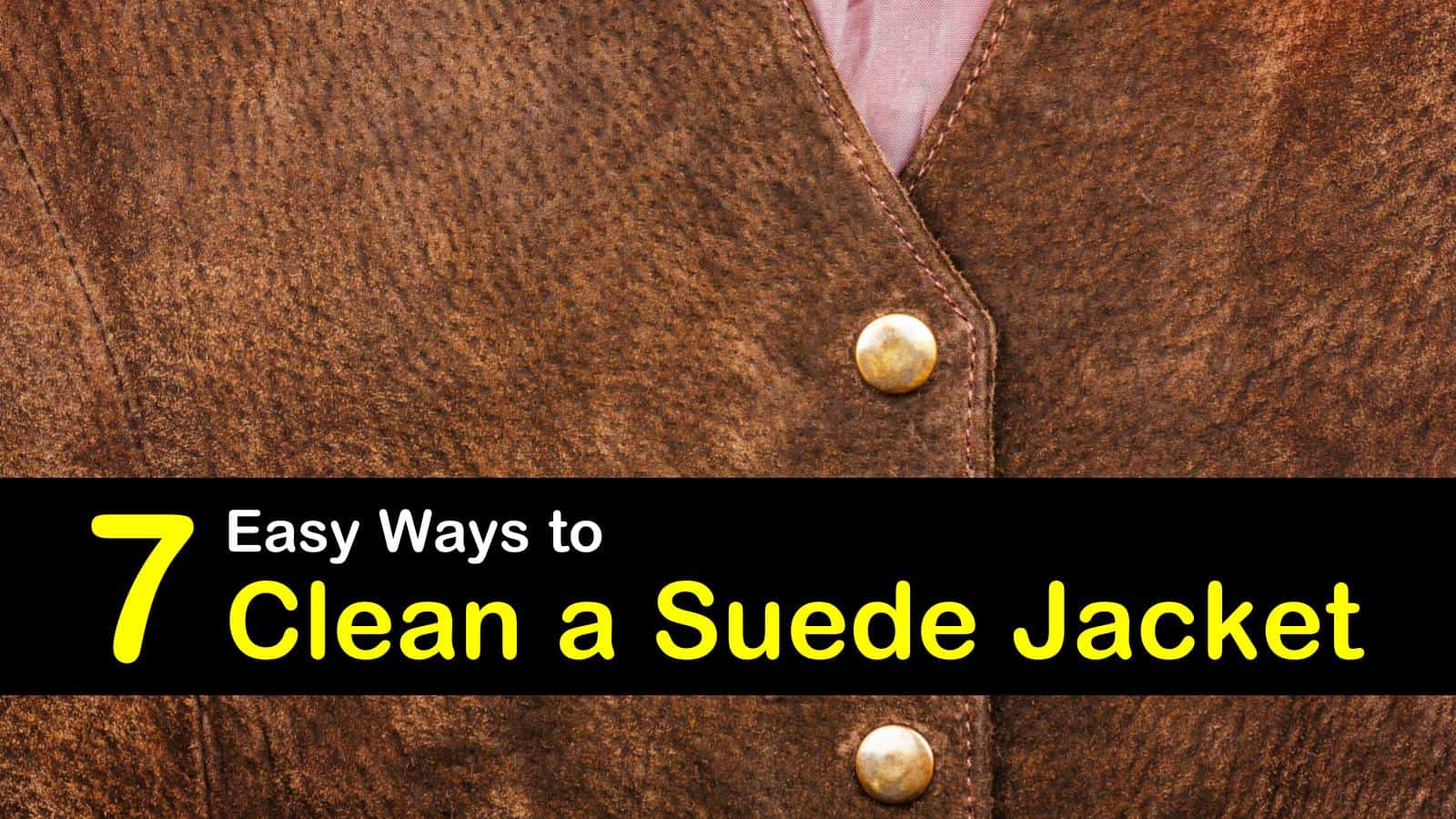 Basic Hands-On Tips for Suede Cleaning
If you spill water on your suede jacket, blot it up as quickly as you can. Don't press too hard as this causes the water to absorb into the suede. Use paper towels or soft cloths to blot up as possible and then allow to dry.
For suede shoes, fill with paper towels to prevent the suede from losing its shape or shrinking while drying.
For liquid stains like coffee, tea, or juice, place a paper towel over the stain followed by a second one. Using your hands or a small stack of books, apply some pressure to the liquid to help soak it up.
Suede brushes offer two distinct sides and are an excellent investment if you own any suede or Nubuck. The wire-bristle is ideal for cleaning the suede. Use the wire-bristle side to remove dirt and dust, as well as scuff marks.
Never use the wire side of the brush to remove mud until after the mud has dried. Always use gentle strokes to prevent accidental damage to the nap. The soft side of the brush is perfect for buffing or freshening up the nap on suede.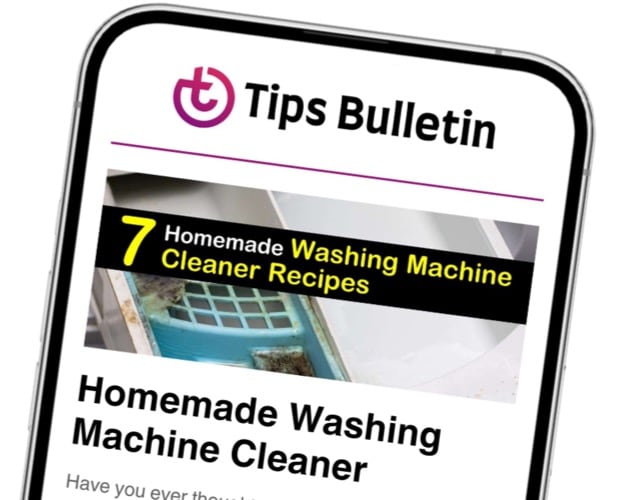 Finally, an email that Transforms Your Home.
Get the latest home and garden tips from our experts, delivered straight to your inbox.
Use the soft side of the brush first and then follow up with the wire-side. After removing clumps of dirt, rub down your suede with a clean bath towel to rid the surface of any dust. When brushing your jacket, shoes, or other items, always brush in the same direction as the grain of the fabric.
Following the grain avoids any damage or tearing of the suede. Use suede protector once a year to keep your items in their best condition.
How to Clean a Suede Jacket
How to clean a suede jacket begins with general cleaning. Use a suede brush to go over the entire surface of your jacket. The brush will loosen dirt and debris, plus it helps the jacket look better.
The loose fibers also aid in stain removal. Once you remove the dirt and debris, you can turn your attention and your brush to the stains.
Using the suede brush, apply a little more pressure to the stained area. Try moving the brush back and forth several times in an attempt to loosen and remove the stain. Think about how much pressure you apply with the brush, as pushing too hard may damage the nap.
Once all stains are removed, use a suede protector to repel and prevent future stains. Following the directions on the can, spray the suede protector across the entire surface of your jacket, boots, or other items. The protector prevents most stains, including everyday stains. What it will not protect against is mud, blood, ink, and other heavy stains.
How to Clean a Suede Coat with a Suede Eraser
If the brush is not effective on tough stains, try a suede eraser. Applying a little pressure, rub the eraser on the stain. Using an eraser is a slow process at times, so you must be patient to prevent ruining the suede.
While a suede eraser is best, you can also use a pencil eraser if you cannot find a suede one. Never use a pink eraser as it may dye your suede. If the eraser doesn't work, carefully rub a nail file across the dry stains to help loosen up the dirt.
Washing Suede Jackets with Vinegar
If you need an effective way to clean suede at home, try using a vinegar solution. Only use a vinegar solution for spot cleaning. Never soak suede garments with vinegar.
Combine water and vinegar in a small bowl to create a DIY suede cleaning solution. Dampen a cotton ball, swab, or a soft cloth with the solution and gently massage the stain. Avoid using too much pressure, or you will ruin the nap of the suede. Allow the treated area to dry before wearing.
To restore the texture of suede on items such as shoes, use fine-grit sandpaper. You can also use fine or medium grit sandpaper to remove dirt and oil stains that were not successfully removed with vinegar or other cleaning methods.
Never use sandpaper with a number lower than 60 and use it carefully. Once the stain is gone, treat your suede with a suede protector to prevent future stains.
How to Clean Water Stains from a Suede Jacket
Although you should never use only water to clean a suede stain, you can use water to rid your jacket of water stains. To remove water stains, use a spray bottle to mist the coat lightly, or you can use a slightly damp cloth.
The key is to cover the entire jacket with a light layer of water, not to soak it. Once the water is sprayed evenly over the coat, using a sponge or paper towels to soak up the water. Fluff up the nap with a suede brush immediately afterward.
Removing Sweat, Grease, or Oil Stains from Suede
Use cornstarch to remove sweat or oily stains from suede items. Sprinkle the stain with a thin layer of cornstarch.
Allow cornstarch to sit on the stain overnight or for several hours. Later, use a suede brush to remove the cornstarch. The cornstarch soaks up the sweat or oil.
For some oil and grease stains, use a clean rag to blot up excess oil or grease. Sprinkle the stain with baking soda or talcum powder to start absorbing the stain.
Brush off powder after an hour and sprinkle with new powder. Continue this process until the powder no longer changes color. Restore your suede's nap with your suede brush.
How to Wash Suede Clothes in a Washing Machine
Once you learn how to wash suede clothes in a washing machine, you can start using it for all of your other suede items. The key to remember is you only want to use the washing machine occasionally; this should never be your go-to cleaning method for any suede clothing.
Using a cleaner designed for suede and leather, add the appropriate amount of suede cleaner to the washing machine. Place your clothes inside and set the washing machine to the gentle cycle. Do not add fabric softener, but allow the gentle cycle to complete.
Remove your items from the washer and gently shift them back into their original shape. Lay everything down on a clean towel and allow to dry.
Washing Suede Jackets with the Best Homemade Suede Cleaner
If you are looking for the best suede cleaner that can be used to clean Ugg boots or upholstery, look no further than this homemade cleaning solution. Pay close attention to the alcohol percentage, as it must be 99%, as that gives you the best results since it has less water, so there is a lower chance of leaving water marks behind.
Pour rubbing alcohol into your spray bottle and lightly squirt the stain. Rub the scrub sponge around the stain using a circular motion. Depending on the stain, you may need to repeat this process.
Always start with the sponge side of the scrub sponge, and then switch to the scrubbing side to help fluff up the fabric. After the area has dried, use a brush to fluff up the nap.
A toothbrush works best in binding areas. Always handle small sections at a time, as the alcohol dries quickly.
This suede cleaner is also the best bet to clean a Coach® bag. Designer hand bags are usually made of quality leather products, so take care to clean your expensive accessories and clothing with the proper stain removal process.
What if I Can't Remove the Tough Stains?
Sometimes no matter what stain removal method you use, you can't get the stain out of your suede items. If that is the case, you have two options. First, look around for somebody who specializes in cleaning suede. Your second option is dry cleaning.
Dry cleaners have the tools and ability to professionally remove a variety of stains from many materials. In both cases, these professionals will use a leather cleaner that is safe for suede to remove the toughest stains.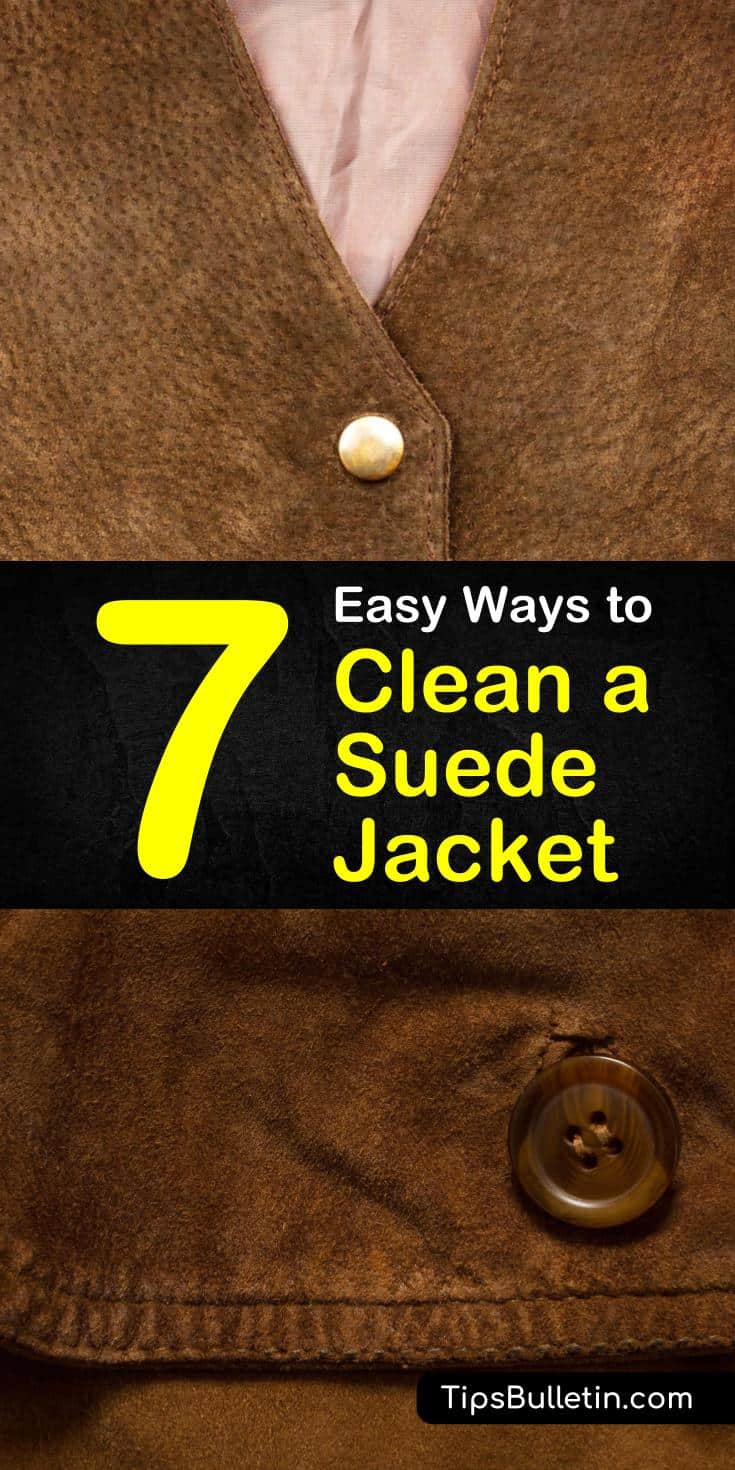 Thank you for reading all about cleaning a suede jacket at home. If you found any of these five methods on how to clean a suede jacket helpful, please share the best way to clean a suede leather jacket with others on Facebook and Pinterest.