Cleaning door knobs is surprisingly simple and cost-effective.
To clean door knobs effectively:
Determine the material: Brass, copper, chrome, nickel, pewter, glass, or crystal.
Make a suitable cleaner: Use basic household items like dish soap, white vinegar, and salt.
Apply the mixture: Create a cleaning paste or solution and apply it to the knob.
Rinse and polish: Wash off the cleaner with water and dry with a microfiber cloth for a perfect finish.
Disinfect: Use rubbing alcohol or hydrogen peroxide for sanitization without harming the material.
To address the core article question about cleaning door knobs, identify the door knob's material, as different materials require tailored treatments. For brass and copper, you can create a homemade paste using vinegar, flour, and salt to tackle tarnish, then rinse with hot, soapy water and polish with a cloth. Chrome and nickel knobs just need simple soapy water and a soft cloth treatment for a streak-free shine, and a wax coat can provide extra protection.
For pewter handles, a paste made from vinegar, salt, and flour can help restore their sheen after rinsing and buffing. Meanwhile, cleaning glass or crystal knobs is as easy as using a glass cleaner or a DIY vinegar and water solution, followed by a gentle scrub with a soft toothbrush and a thorough wipe. To eliminate germs, simple disinfectants like alcohol wipes or hydrogen peroxide sprayed on the knob and wiped with a cloth will do the trick, but avoid using peroxide on brass as it might cause oxidation.
By regularly following these steps, you can keep your door knobs not just sparkling but also hygienic without too much time, effort, or expense.
Did you know that door knobs are one of the top five filthiest objects in the home? At any given time, five different bacteria live on a door handle, and the common cold is one of the most typical diseases caused by handle bacteria. Learn how to clean door knobs of all types to remove dust, dirt, and germs.
We don't often think of door knobs when we do routine cleaning, yet door handles are notorious for getting filthy. Not only do they accumulate everyday dirt, but they are breeding grounds for germs and bacteria. It's vital to clean doorknobs regularly to maintain them and keep them germ free.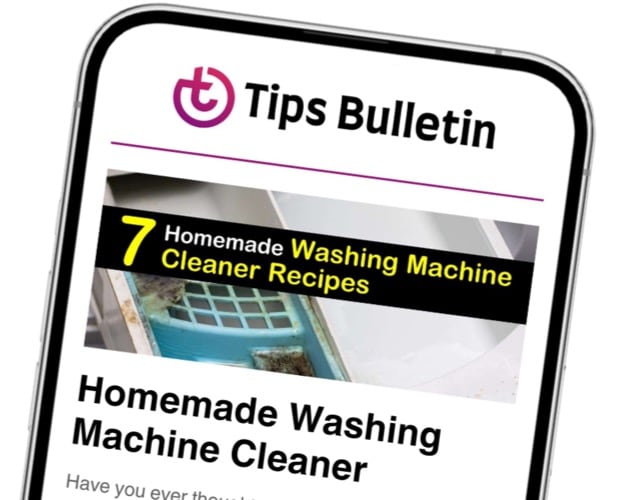 Finally, an email that Transforms Your Home.
Get the latest home and garden tips from our experts, delivered straight to your inbox.
There is a wide range of door handles, from brass and copper to chrome and nickel, and your cleaning method depends on the knob type. For example, what works to clean a tarnished brass door knob may cause a glass door knob to look dull.
Ways to Clean All Types of Door Handles
Sometimes, all you need is mild dish soap to get a door knob clean, while other times, it may be necessary to use a bleach solution to kill germs and bacteria. Learn how to use various cleaners for different handles to leave them shiny and clean.
Cleaning Door Knobs Made of Different Materials
Before cleaning door knobs, knowing their material is essential since what works to clean brass doorknob surfaces differs from chrome door handles. Discover the different door handle varieties to help you choose the proper cleaning solution.
Door Handles
There are many types of metal door knobs, including chrome, nickel, pewter, stainless steel, and copper, along with antique brass hardware and knobs. There are handles made of glass or crystal and inexpensive knobs made of clear plastic. Each type requires specific cleaners to remove dirt and keep them well-polished.
How to Polish Door Knobs Made of Brass and Copper
Over time, solid brass and copper surfaces tarnish from the elements and require polishing to remove the color change and restore the original appearance. Find out how to keep brass door knobs polished, along with copper or patina hardware.
To clean brass and copper handles, combine a tablespoon each of white vinegar, flour, and salt in a small container and rub the DIY brass polish over the doorknob. Leave it for two to three minutes, and clean the paste off the handle with hot, soapy water. Polish the handle with a soft cloth until it shines.
How to Clean Door Knobs Made of Chrome and Nickel
Chrome and nickel have a modern, shiny look appealing on door handles. Fortunately, polishing door knobs made from these metals is easy. All you need is some warm, soapy water and a soft cloth.
Squirt a small amount of dish soap on a damp cloth and rub it over the chrome or nickel doorknob. Use a damp cloth to wipe away dirt, paint, and soap residue, and apply a thin wax coating to polish door handles and give them extra shine.
Cleaning Pewter Door Handles
Pewter is made of tin, and pewter doorknobs develop a patina similar to copper and brass handles. Learn how to polish door knobs designed with pewter with vinegar and salt cleaning paste and restore their shiny appearance.
Combine a cup of white vinegar with a teaspoon of salt and add just enough flour to form a paste. Rub the cleaning paste over the pewter doorknob and let it sit for an hour. Clean the handle with warm water to remove the dried paste, and polish it with a soft cloth.
How to Clean Glass or Crystal Door Knobs
Glass, crystal, or clear plastic door or cabinet handles are the easiest to clean. You only need a multi-purpose cleaner or glass cleaner to polish these door handle types. Remove dust and dirt from glass knobs and bring back their shine.
Spray the clear doorknob with glass cleaner, or make a doorknob cleaner at home by combining a cup of white vinegar with two cups of water. Use a soft toothbrush to gently scrub grime off the handle and wipe it thoroughly with a soft cloth. Check if any stains remain, and repeat the steps if necessary.
Basic Door Knob Cleaning and Sanitation
Cleaning door knobs is a great way to make them look new again and add appeal to a door, whether it's an exterior door or French doors. However, cleaning door handles to remove germs and bacteria is equally important. Explore the simplest way to clean basic doorknobs while disinfecting the surface.
Use a disinfecting wipe for quick brass doorknob cleaning. Or, apply some rubbing alcohol to a soft cloth and wipe down the copper, pewter, glass, or brass door handles to remove germs.
Another way to kill bacteria is to clean door handles with hydrogen peroxide. Simply fill a spray bottle with peroxide, spray it on the doorknob, and wipe it with a soft cloth. Do not apply hydrogen peroxide to brass door knobs and cabinet hardware, which may cause oxidation.
Tips for Cleaning Tarnished Door Handles
Outside door handles and hardware are notorious for tarnishing, whether brass, copper, or aluminum. Follow a few tips for cleaning tarnished metal and restoring the original doorknob appearance.
Never use steel wool or ammonia to clean copper or brass door knobs as that may cause damage. Instead, use lemon juice and baking soda to clean the brass and remove the tarnish. Mix just enough of the juice and powder to form a paste, rub it over the door knob and let it sit for two to three minutes. Wipe away the paste with clean water and a soft cloth.
Another way to remove tarnish from door handles is to combine equal parts table salt and lemon juice and apply the mixture to the handle. Leave it for ten minutes, and rinse it with warm water.
You can also slice a lemon in half, sprinkle salt over the cut section, and rub it on the tarnished surface until clean. Avoid rubbing too hard, which may cause scratching, and clean the handle with water and a microfiber cloth.
Consider applying a wax coating or lacquer spray to the handle to avoid future tarnishing. The coating protects the material from oxygen exposure and keeps the doorknob free from tarnish in between cleaning.
Door and cabinet knobs get a lot of use, and it's no wonder they get filthy. Fortunately, maintaining them takes little effort if you use the proper cleaner for the handle material, whether stainless steel, glass, or brass door handle.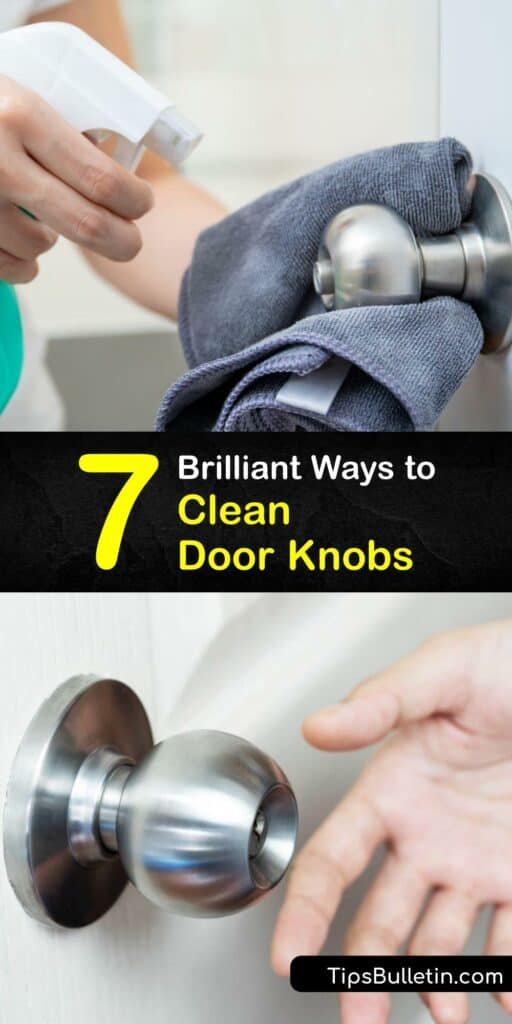 We hope that learning how to clean door knobs keeps the handles in your home sparkling and bacteria-free, and we'd love it if you'd share our door knob cleaning tips with your family and friends on Pinterest and Facebook.