Did you invest in coverings for your garden furniture without realizing you don't know how to clean outdoor furniture covers? Fabric covers are a great way to keep your outdoor patio furniture clean and prolong its life. Unfortunately, the covers also require maintenance to continue to look good and adequately protect your chairs.
Most furniture coverings are made from outdoor fabric, a flexible yet waterproof material that keeps the elements, tree sap, soil, or leaves off your furniture. Everyone prefers to step outside and sit on clean outdoor cushions. Covers help achieve this, but the effect doesn't last long if you're unsure how to wash patio furniture covers.
Whether your outdoor fabric cushions are starting to look grubby or developing a displeasing smell, check out our tips and tricks for cleaning outdoor furniture covers. Don't use expensive commercial cleaners loaded with chemicals. Trust everyday products to keep your patio furniture covers clean so you enjoy your outdoor space.
DIY Tips for How to Wash Patio Furniture Covers
Find out how to clean outdoor furniture covers and other outdoor fabric items like cushions. A stubborn stain on your expensive patio set is distressing.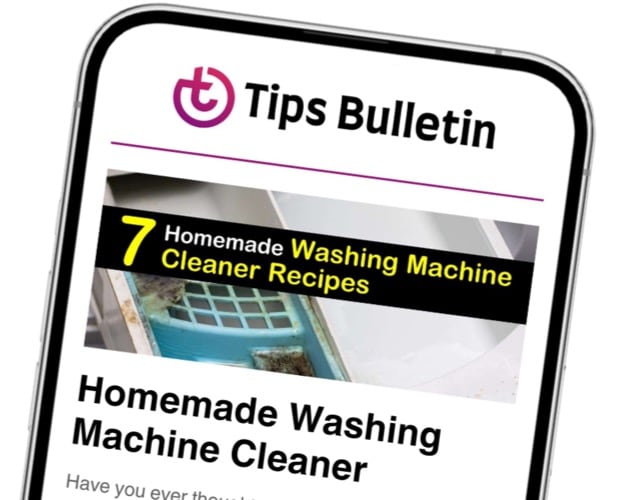 Finally, an email that Transforms Your Home.
Get the latest home and garden tips from our experts, delivered straight to your inbox.
Since removable covers help shield your table and chairs from filth, they become dirty. Try our brilliant remedies for cleaning outdoor furniture covers. Use white vinegar, rubbing alcohol, dish soap, and oxygen bleach to ensure pristine covers.
Before you begin tackling tough stains, be sure to dry out soaking wet outdoor couch cushions if they've been left in the rain to avoid any mildew or mold setting in.
How to Clean Outdoor Furniture Covers
Clean and deodorize moldy patio furniture covers with distilled white vinegar. Don't buy an expensive chemical cleaning solution. Craft your own with white vinegar. The acetic acid in distilled white vinegar will destroy mildew, remove rust and pollen from outdoor metal furniture, and deodorize your patio furniture cushions and covers.
Combine the liquids in the spray bottle, shake well, and douse the fabric. Wipe the cover with the microfiber towel and leave it to dry. Choose an essential oil like lavender or lemongrass based on your scent preference.
Washing Patio Furniture Covers
Bleach is a convenient product to sanitize mildew on furniture patio covers, though using oxygen bleach is vital. Traditional chlorine bleach creates harmful byproducts. Grab some oxygen bleach from the cleaning or laundry aisle and mix a patio furniture cover cleaning liquid.
Wearing gloves, mix the powder into the water, dip the scrub brush, and clean off both sides of your patio cover and fabric cushions. If you have a removable cushion cover, take it off, soak it in the solution, machine wash it, and hang it to dry.
Cleaning Outdoor Furniture Covers
Rubbing alcohol is a solvent that gives you clean outdoor furniture cushions and covers. Head to the pharmacy and pick up some rubbing alcohol affordably, or borrow some from your first aid cupboard.
Mix one part pure rubbing alcohol with one part water in a sprayer, spritz the fabric, and wipe the material with a soft clean cloth. The diluted rubbing alcohol destroys mold and mildew and removes grime to leave your patio covers looking brand new.
Removing Stains From Patio Furniture Covers
When we imagine dish soap, we think about cookware. Still, it's also excellent for getting stains out of old patio furniture covers. The surfactants in dish soap cut through challenging stains and remove grime to leave your furniture covers clean and smelling fresh.
Dip your brush into the bucket of soap water and use it to scrub down your covers. Laying the fabric flat makes it easier to access it all. Clean both sides and hang the cover to dry.
Use soapy water to clean patio furniture, wipe dining chairs, and freshen your Sunbrella fabric. Since it's a mild detergent, dish soap won't destroy fabric furniture covers, wicker furniture, or patio cushions.
Did this article help you understand how to wash outdoor furniture and covers? The purpose of outdoor furniture covers is to keep your patio set clean. Yet, when the coverings themselves become dirty, they fail.
Worse still, dirty patio covers harbor mold and mildew and may begin to degrade your furnishings rather than protect them. Ensure your patio furniture covers look clean and work their best with our simple methods to keep them spotless.
If you loved this handy article on how to clean outdoor furniture covers, please share it with friends and family who are cleaning outdoor furniture covers on Pinterest and Facebook.