Are you struggling with a persistent moldy smell from your washer? It's probably time to figure out how to clean the rubber seal on a washing machine. The gasket, or the rubber door seal on the washing machine, is often overlooked when troubleshooting foul odors from a device.
Cleaning the rubber seal on a washing machine seems intimidating, yet it's actually a quick and uncomplicated process vital to your machine's health and longevity. The gasket is critical to keep the water inside a front load washer and stanch drips, leaking, and flooding your laundry room.
This rubber ring is prone to harboring soap scum, mold, and odor-causing particles as it's constantly exposed to water. It sounds disgusting, and it is. Cleaning every six months is sufficient to keep the rubber seal on most washers in good condition, but you can do it more frequently. Explore tips for how to remove mold from the washing machine door seal to keep your washer fresh.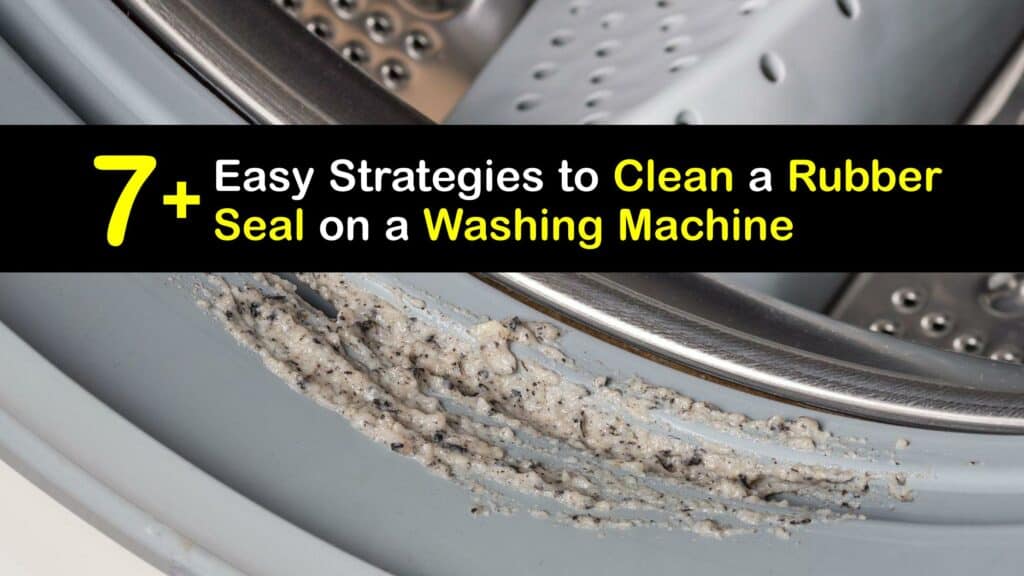 How to Remove Mold From Washing Machine Door Seal

s

Discover how to clean the rubber seal on a washing machine, including where it sits and maintenance to stop it from becoming dirty. Though there's a host of chemical cleaners sold in stores, there's no need to waste your money and expose your family to toxic substances via their clothes.

Try cleaning the rubber seal on a washing machine with white vinegar, dish soap, chlorine bleach, baking soda, or apple cider vinegar to deodorize mold smells in the washing machine. The rubber gasket can hold onto bacteria, and regular cleaning is important to avoid mold and mildew.
What Is the Washer Gasket?
The drum and door connect via a rubber ring called a washing gasket in a front load washer. The washing machine gasket prevents moisture from escaping the washer during a wash cycle by functioning as a waterproof rubber barrier.
The door's compressive pressure on the rubber gasket causes it to flex and produce a sealing effect between the door and the drum. The gasket for a washing machine sits in front of the drum and resembles a circular rubber ring. A rubber seal is present on every front-loading washing machine.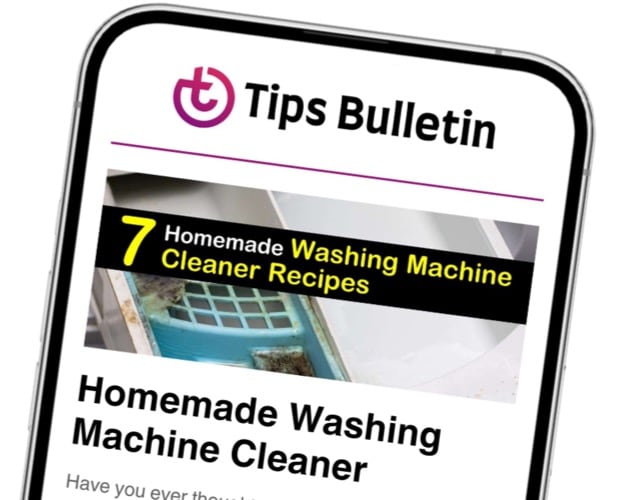 Finally, an email that Transforms Your Home.
Get the latest home and garden tips from our experts, delivered straight to your inbox.
Gaskets are often absent from top-load washers since gravity maintains the water in the drum but are a leading cause of washer and dryer repair. The rubber seal, including your detergent drawer, is one of the parts of your washing machine requiring routine maintenance. Follow our front load washer gasket cleaning tips to keep your washer in top shape.
Why Clean Washing Machine Seals?
Front-load washer odors come from the same features setting it apart from a top loader. Front-loading washing machines don't use as much water as top-loading ones, so detergent and grime that don't rinse out tend to gather more readily in the washer's drum and rubber gasket.
This grime harbors mold and mildew, so it smells bad if it isn't cleaned frequently. Using standard detergent or too much fabric softener in a high-efficiency front loader washer results in too many suds, which encourages mildew.
The front loader's rubber door gasket, which stops leaks, might accumulate water, detergent residue, and soap scum. Dirt and dangerous molds, such as black mold, like to hide out in the rubber seal. It's crucial to clean the rubber seal to eliminate hazardous mold and ensure your washing machine smells clean and can wash your clothes.
How to Clean the Rubber Seal on a Washer
Using vinegar on a washing machine rubber seal is a natural technique to eliminate mould. Distilled white vinegar is a famous cleaner thanks to its acetic acid content. Harsher cleaning solutions can shrink a rubber gasket, so be careful to use milder cleaners like vinegar. Acetic acid denatures and eradicates mold spores while breaking down dirt on the rubber.
Pour pure distilled white vinegar into a spray bottle and apply it to all parts of your washer's rubber gasket. Rest the vinegar on the seal for up to an hour before cleaning everything with warm water.
Position the washing machine door open so air circulates and your gasket dries completely to avoid future mold issues. Undiluted white vinegar works to clean other washer components like the detergent dispenser and the inside of the drum, provided your machine is not stainless steel.
Cleaning the Rubber Seal on a Washer
Taking time to scrub the rubber ring on a washing machine with a dish soap solution keeps the stench to a minimum. Though we commonly use it in the kitchen, liquid dish soap is the perfect cleaner for the rubber seal on a front load washing machine.
The surfactants in dish soap cut through tough grease and gunk, yet it's gentle and won't degrade or wear the rubber. Mix liquid dish soap and hot water to make a basic cleaner for your washer gasket.
Blend the soap and water in the basin, don the gloves, and submerge a cloth. Squeeze out the excess liquid and pull back the rubber gasket. Begin by removing any obvious debris, such as lint or hair, from underneath the gasket. Wipe the entire outer and inner surface of the gasket with soapy water.
If your cloth becomes soiled, stop, and switch to a new one. Take a clean cloth, soak it in warm water, and squeeze it out until damp. Go back over the inner and outer door seal, and keep the washer door open until completely dry.
Clean Mold off a Rubber Gasket With Chlorine Bleach
Liquid chlorine bleach is perfect for removing mold from the washing machine door seal. Bleach is a caustic cleaner that dissolves dirt and destroys mold spores. Though it's safe to use bleach on your washer seal, it's best to limit bleach cleaning to a few times a year to prevent wear.
Wearing the gloves, pour the bleach and water into the bucket, dip the cloth, and clean the gasket. The goal is to get all rubber surfaces damp but not soaked with the chlorine bleach mixture. Wipe the bleach residue away with a damp cloth and allow the rubber to dry with the door open.
Always follow the safety precautions on the bottle while using bleach. Open the windows to ventilate the laundry room and ensure the bleach doesn't contact your skin as it may burn.
Baking Soda Will Clean a Washer Door Seal
Baking soda is a potent cleaner. For a deep clean, rely on baking soda's fizzing action to loosen stubborn crud and get your door seal spotless. Pair baking soda (sodium bicarbonate) and white vinegar to make a DIY fizzing cleaner.
Sprinkle the baking soda around and inside the washer seal and pour the vinegar into the spray bottle. Go back over the washer gasket, spraying the inside and outside with vinegar. The baking soda and vinegar react to lift stubborn accumulations and leave the surface clean.
Use cloths damped in warm water to clean away the baking soda, vinegar remnants, and dirt, and let it dry. This method is excellent for cleaning other washer parts, such as your detergent tray.
Clean Your Washer Door With Apple Cider Vinegar
Apple cider vinegar is another natural tool to get mildew off the rubber lining of a washing machine. Like white vinegar, apple cider vinegar is acidic, allowing it to destroy mold spores without using toxic compounds.
Shake the apple cider vinegar and water in the sprayer and distribute the liquid over all surfaces of the rubber gasket. Wipe the seal with rags, removing all debris and fluid, and leave it to dry completely with the door open.
Tips to Prevent Mold on the Rubber Door Seal
Mold growth and foul odor occur in places with poor ventilation and lots of moisture. Some basic steps help reduce mold in the washer and around the rubber ring to slow or prevent odor-causing issues.
These simple changes help minimize the time your rubber gasket spends in contact with moisture, making it harder for mold to form. Rubber seal repair is one of the leading causes of plumbing visits for washing machines. Practice these easy steps to keep your washer running correctly and save on expensive plumbing services.
Did this article enlighten you on how to remove mold from the washing machine door seal to avoid costly appliance repair? Everyone should know the basics of properly caring for and maintaining their washing machine.
Appliances are a considerable expense, and having one unexpectedly break down is frustrating. Use everyday products and these helpful guidelines to keep your washer's rubber seal clean, sanitary, and functioning for a long time.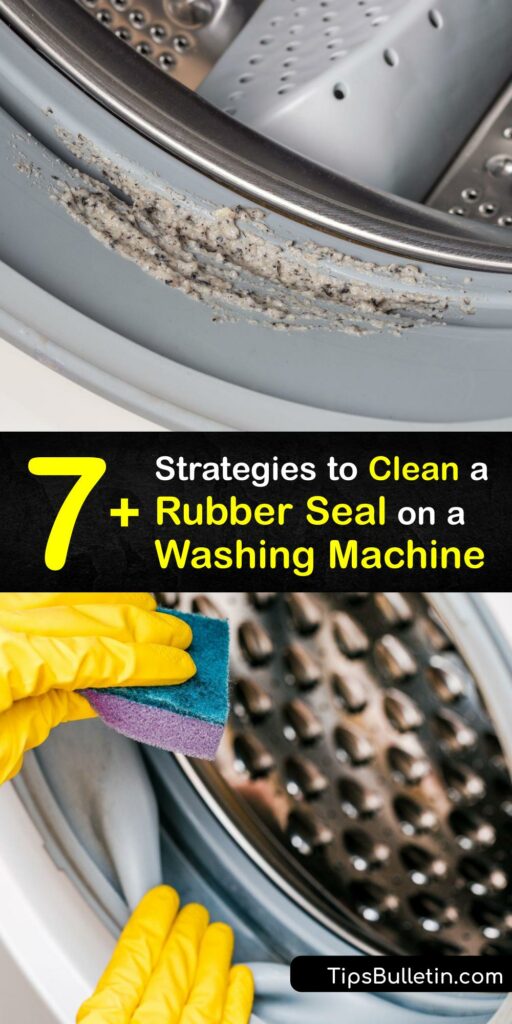 If you loved this comprehensive article on how to clean the rubber seal on a washing machine, please share it with your friends and family who are cleaning the rubber seal on a washing machine on Pinterest and Facebook.