I know how stressful a tie dye spill on the carpet can be, but don't worry, I've got some easy and affordable solutions for you.
Start by blotting as much dye as possible with a dry cloth.
Make a DIY remover with dish soap, white vinegar, and water.
Apply rubbing alcohol with a cloth to tackle smaller stains.
Use an ammonia solution for tougher spots, but never mix it with bleach.
Create a baking soda paste for fresh stains to help lift the dye and reduce odor.
To get tie dye out of your carpet, first, grab a clean, dry cloth and gently blot the stained area. This step is essential; you want to remove as much of that vibrant color before it sets in. Make sure you don't rub the stain; that will just push the dye deeper into the carpet fibers.
Next, whip up a simple yet effective DIY cleaning solution with one tablespoon of dishwashing liquid, one tablespoon of white vinegar, and two cups of water. Stir this concoction well, then dip a cloth into the solution and dab it firmly onto the tie-dye spot. Keep at it, dabbing and refreshing your cloth with the cleaning mixture until the stain starts to lift.
If you're dealing with smaller stains or remnants of dye, I find that a bit of rubbing alcohol works wonders. Soak a cloth or a cotton swab in the alcohol and gently dab the stain. The color should start transferring to the cloth, and then you can rinse the area with cool water.
For those tough and stubborn stains, I go for an ammonia solution. Mix one teaspoon of dishwashing liquid, one tablespoon of ammonia, and two cups of warm water. Ammonia can be strong, so make sure you're in a well-ventilated space. After applying the solution to the stain, blot it every five minutes for about half an hour. Remember to rinse the carpet with cold water afterward and dry it well.
Lastly, if you've caught the spill early, a thick paste of baking soda and white vinegar might just do the trick. Rub this paste onto the stain, let it sit for a few minutes, and then rinse with a damp cloth. This simple mix can also help reduce any odors left behind, leaving your carpet fresh and clean. Remember, the key is patience and persistence; with a bit of elbow grease, I get that tie dye out, and my carpet looks great again!
Tie-dying involves using artificial colors to dye cloth by hand in a pattern produced by gathering the fabric together. Unfortunately, this is a very messy process, and if you accidentally get some on your carpet, you're probably panicking. However, there are a few amazing solutions to help you learn how to get tie dye out of carpet.
Trying to remove tie dye from the carpet is a challenge because a tie dye stain is meant to stay attached to the fibers. Thankfully, trying to get tie dye off your carpet is possible, but it isn't always easy.
You must dedicate some time to lifting the stubborn stain from the carpet fiber. These cleaning methods work on many other types of dye as well. Carpet dye, Rit dye, and even a hair dye stain can all be removed with an effective cleaning solution.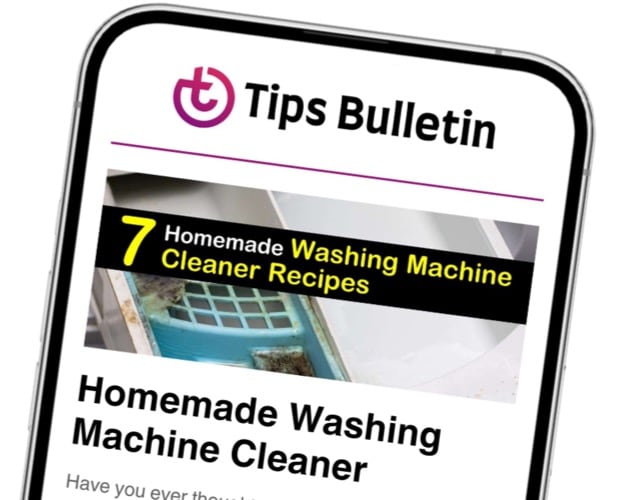 Finally, an email that Transforms Your Home.
Get the latest home and garden tips from our experts, delivered straight to your inbox.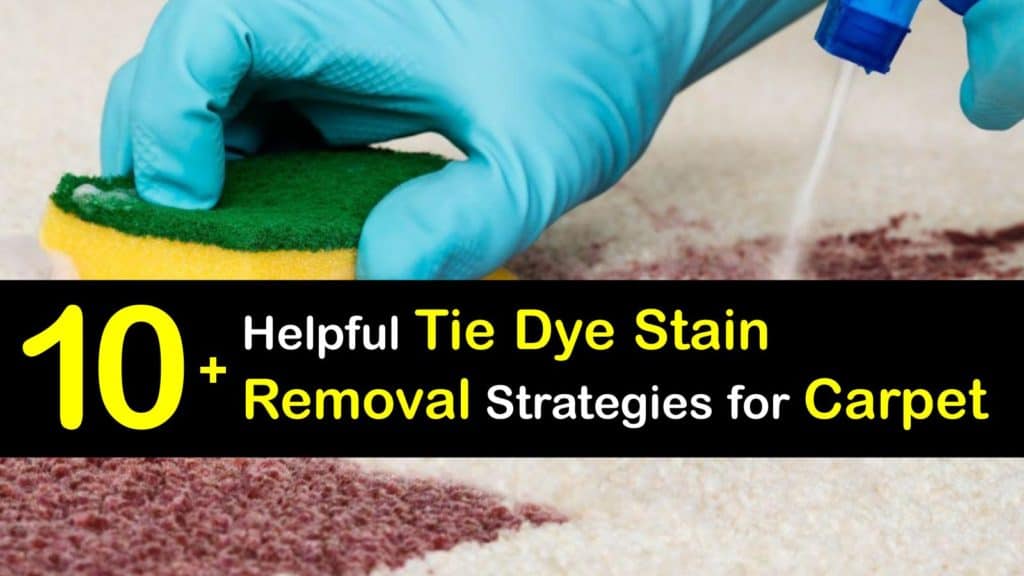 Before I Get Tie Dye Out of My Carpet
Attempting to clean tie dye from carpet is challenging. Other areas around the house could also be stained. These stained areas may all get treated in the same way. Before you dive into cleaning, though, make sure that you test each stain removal process in an inconspicuous area to ensure that the fabric doesn't get destroyed.
A tie dye stain is similar to a food coloring or hair dye stain. However, what works for one carpet stain won't necessarily work for another.
Hopefully, by the end of this article, you'll have a colorful tie dye shirt and made the stained area look like it was never there. Keep reading if you're interested in learning how to get tie dye out of carpet and other fabrics around your home.
How I Get Tie Dye Out of My Carpet
While the colors you chose for your new shirt may look beautiful on a piece of white cloth, they won't look as good on your carpeting. Here are the best ways to remove tie die from carpet in the house.
How I Remove Tie Dye from My Carpeting
The key to get tie dye off your carpet is to work fast. It is better to work with fresh spills than old ones. Once you notice that you spilled fabric dye, immediately use a clean and dry cloth to soak up as much of the extra moisture as possible.
Fold the dry cloth in half and continue to blot the clean cloth over the affected area until there is no longer any visible liquid left on the carpet.
I Refuse to Rub
Unlike when getting tie dye off your hands, rubbing a stain only pushes the color further into the carpet fiber and helps it spread to a larger area. Use a white cloth and blot at the site instead so that you can watch the color lift into the rag.
I Apply a Dye Remover
There are many types of DIY dye removers out there. One of our favorites uses vinegar with a high-acid content to remove as much color as possible.
Stir the dishwashing liquid, white vinegar, and water in a bowl to make the cleaning solution. For more prominent stains, you may want to use more.
Dip a clean cloth in the liquid and dab it repeatedly over the color. Continue to lift and press over the area while the dye lifts into the material. Blot the spot dry with a clean paper towel until all color is removed.
Removing My Deep-Set Stains
Deeply set stains are much harder to eliminate. To remove the stain, mix some dish soap with a small amount of white vinegar and some warm water. Soak the pigment in the solution and then blot at it with a clean cloth every five minutes for about half an hour.
Every time you dab the area, add more solution to the rag to keep it from drying. After 30 minutes, rinse the stain with cool water and use a sponge or sheet of paper towel to soak up the excess moisture.
I Clean Dye Stains with Rubbing Alcohol
Rubbing alcohol is the perfect product to remove remnants of a stain, whether you need to remove tie dye from your fingernails or a rug. For smaller areas, pour a small amount of rubbing alcohol on a cotton swab and dab at the splatters until they are no longer visible.
For more significant stain spots, wet a rag with some of the alcohol and dab at it repeatedly. Make sure to rinse the area with cool water before you allow it to dry.
You may find that you can remove tie dye from skin and hands with alcohol or hand sanitizer, as well. Apply moisturizer afterward to soothe the skin.
Making My Ammonia Solution
Ammonia is another trusted cleaning product for even the most challenging cleaning projects and is ideal to sanitize carpet without steam cleaner machinery. Do not ever mix ammonia with bleach because it creates a toxic gas called chloramine.
Mix the dishwashing liquid, ammonia, and warm water. Wear a face covering to protect yourself from the fumes if they bother you, and always work in a well-ventilated area. Apply the solution to a small area to ensure that it won't damage carpet fibers like wool.
Once you're sure that it is safe, use a clean cloth to dab the cleaning solution over the stain and repeat this process until it is completely covered in the solution. Blot the stain once every five minutes for about half an hour.
Check that the carpet is not damaged each time you return to the stained spot. Rinse the carpet with some cold water to get the ammonia out. You may have to rinse it several times to be effective. Dry the flooring with a dry cloth before setting a fan in front of it to continue drying.
How I Use Hydrogen Peroxide to Remove Dye Marks
Hydrogen peroxide is something that most of us already have sitting below our bathroom sinks. If you have a few faint stains, this is the perfect remedy for removing them. Pour a small amount of peroxide on a cotton ball or swab and lightly dab at the stains.
Be careful not to use too much peroxide, or it could take some of the colors out of your carpeting. You may have to let the hydrogen peroxide sit for 24 hours to see the effects. Always rinse the hydrogen peroxide instead of letting it sit.
Utilizing My Carpet Cleaner
Carpet cleaners today do a pretty good job at removing unwanted stains from all sorts of sources. If you prefer to use this cleaning method, follow all the instructions listed on the packaging to guarantee that it is effective and won't damage your carpet permanently.
You can use either a DIY carpet cleaner solution for machine or purchase a commercial product.
How I Use Bleach on My Carpets
Bleach is not the best product for cleaning carpet stains because it lifts the color out of the carpet fibers and leaves an even uglier spot. We recommend using chlorine bleach and only trying to clean a stained area on an already white carpet.
If you have an off-white carpet color, you may have to spray the entire site to keep the color uniform throughout the whole room. Remember that bleach removes the color from your carpet and shouldn't be your go-to method unless necessary.
A Simple Baking Soda Paste for My Carpet
While this technique isn't the most effective on dried dye stains, it does seem to work well on fresh spills and is often the best way to clean rugs manually while simultaneously eliminating odors.
Stir equal parts regular baking soda and white vinegar. You may have to adjust the levels until you produce a thick paste.
Massage the paste into the carpet to ensure that all the dye is touched. Allow the paste to sit for five minutes before dabbing at the stain with a cloth dampened with cool water. Dry the area with a few paper towels and repeat this process several times until the stain is completely gone.
I Remove Tie Dye from My Clothes
You likely splattered some of the dye on your clothes instead of the carpet. Work fast if this has happened to you. As soon as you notice the dye stain, dampen the affected area with some hairspray.
Dab the stain with a clean cloth repeatedly and then rinse it with warm water. Place your clothing in your home's washing machine and wash it as you normally would. If the dye stain is still there, repeat the steps until gone.
Tie dye is tough to work with because it is meant to stick to the fibers that it touches, even if that means that you permanently stain your favorite carpet or upholstery.
Still, there are a few strategies that can restore your flooring back to its original color. Try a few of these methods until you find one that works best at lifting the dye stain.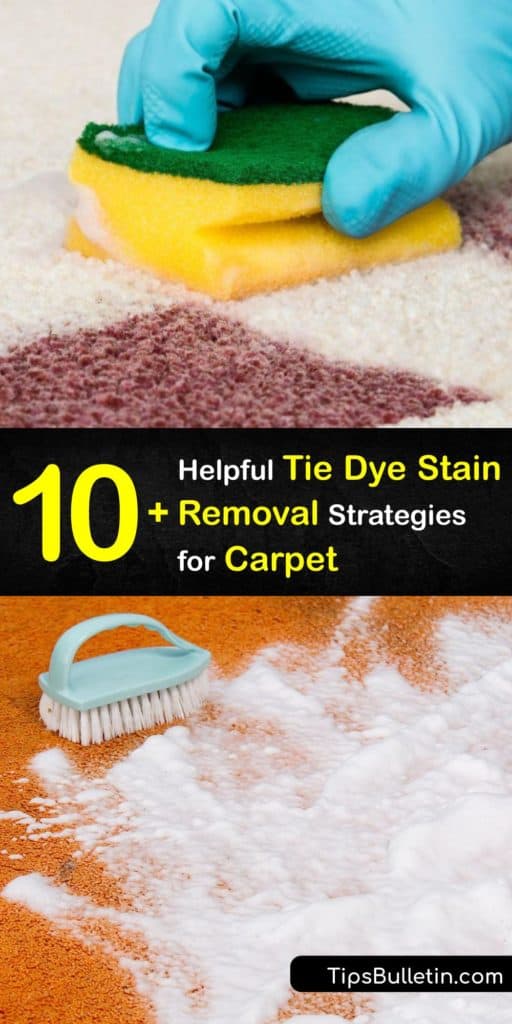 If learning how to get tie dye out of carpet has saved your flooring from disaster, share these ways to remove tie dye from carpet on Facebook and Pinterest.