Are you wondering how to harvest blackberries? While harvesting blackberries may seem like an intuitive process, timing and even technique make a noticeable difference in the quality of your berries. Many growers want to know when to pick blackberries to ensure they are ripe. Unlike some fruits, blackberries don't continue to ripen after picking, which makes collecting them at the perfect ripeness paramount to achieving the best flavor.
Blackberries are well-loved and taste great in summer desserts like blackberry pie or cobbler. All you need to get started on gathering your blackberries are a pair of gloves (unless your plants are thornless) and a shallow container or flat-bottomed bucket.
These sweet berries are simple to store in the refrigerator and last in the freezer for up to a year, making it well worth harvesting your bushes. Find out how to grow blackberries from seeds and harvest them at the right time to ensure they're ripe and tasty and how to gather them to reduce the amount of berry damage.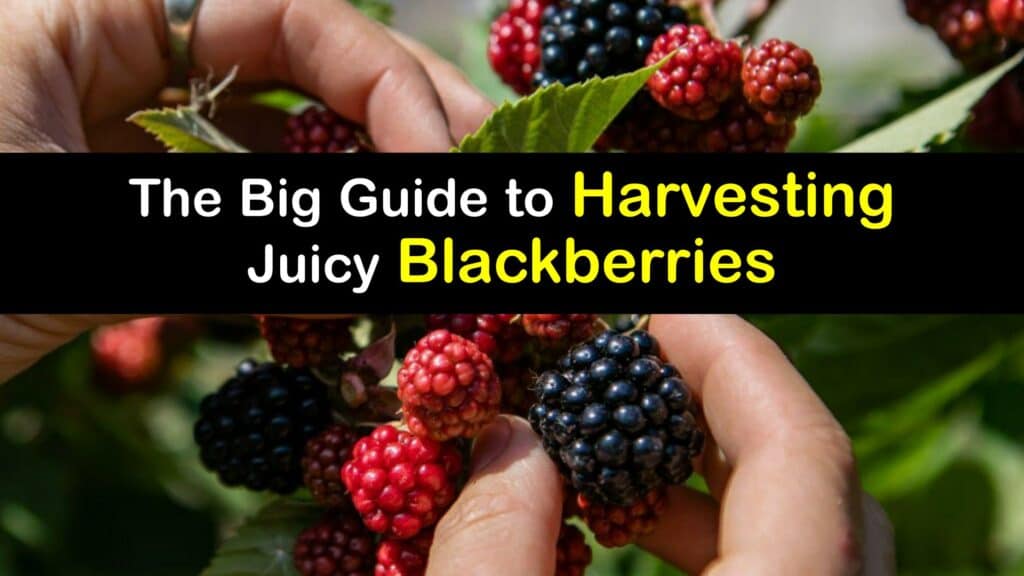 Discover When to Pick Blackberries for the Best Harvest
Lots of people want to know when to pick blackberries. Whether you raise your own blackberry bushes, enjoy foraging on hikes or by the roadside, these berries are flavorful and healthy.
While learning how to harvest blackberries is simple and requires little more than avoiding squishing the berries or being hurt by their thorns, timing when to pick them is a little more challenging.
While blackberries are easy to collect, they don't ripen after they leave the stem and must be gathered at peak ripeness for the best flavor. Recognizing the signs of a ripe blackberry gives you the tools to select the best berries and perform a successful harvest in your home garden or out in the wild.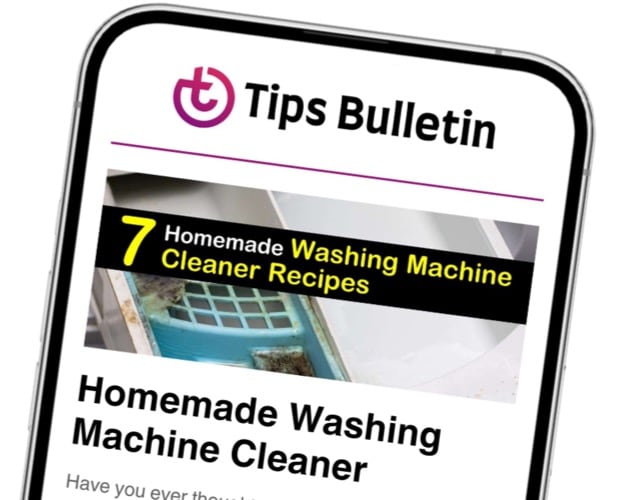 Finally, an email that Transforms Your Home.
Get the latest home and garden tips from our experts, delivered straight to your inbox.
Types of Blackberry Bushes for the Home Garden
Choosing the correct type of berry for your home garden is important as there are many different varieties of blackberries. Most growers purchase bare-root blackberries to plant in early spring through early summer. In addition to choosing the best cultivar for your garden, it's essential to understand the blackberry life cycle, which lasts two years.
New canes in the first year are known as primocanes and return the following year. Second year canes are floricanes; they die back at the end of the growing season, and growers must remove the old canes.
Choose cultivars for your garden based on the qualities you prefer, such as being thornless or semi-erect.
Planting Blackberries at Home
Blackberry bushes thrive in various situations and are easy to spot growing wild in many areas. However, a plant struggling to meet its basic requirements provides a lower yield than one well-cared for.
Growing blackberries with minimal input is possible, yet a well-tended plant gives much more fruit. Plant blackberries in full sun, provide the plants with rich loamy soil, frequently water, and provide the nutrition they require to produce tasty, large blackberries.
Before planting, if required, modify the soil to make it rich, well-drained, and somewhat acidic. When planting, leave five to six feet between each plant; if you have rows, leave five to eight feet between them. Plant your bare roots canes only slightly deeper than they were in the nursery pot—about an inch.
Caring for Blackberry Plants Throughout the Growing Season
Blackberry plants love full sun but may tolerate some afternoon shade. Water your plants deeply and frequently to ensure adequate hydration of the entire root system, and use mulch to aid water retention.
Use a trellis for climbing varieties to keep brambles and berries off the ground, and prune back old canes to ensure good air circulation. Be vigilant for pests, including orange rust fungus, which plagues blackberries. Treat insect pests or fungal infections promptly with an insecticide or fungicide to maintain plant health.
Blackberries prefer well-draining sandy loam soil with a soil pH between 5.5 and 6.5. Overcrowding reduces fruit production and increases the incidence of diseases – plant at the recommended spacing per the label on your bare root canes, and prune back brambles as needed.
For more support with blackberry care, contact your local cooperative extension office.
When to Harvest Blackberries
When are blackberries ready to pick? To answer this question, it's vital to know how long does it take for blackberries to grow. After your bushes start fruiting, the berries are green-colored and slowly transition to red before they begin to ripen.
Since blackberries don't continue to ripen after they're picked, timing your blackberry harvest is the key to the most flavorful and sweet berries. The best indicator for when to harvest blackberries is color. Assess each berry's readiness individually and wait until the entire berry is glossy black before removing it from the stem.
How to Harvest Blackberries in Your Garden
Fortunately, harvesting blackberries is relatively straightforward. Once you notice blackberries on your bushes are starting to ripen, pick them every few days to avoid missing any ripe berries.
Wear thick gloves to prevent any thorn injuries, and gently pluck each ripe berry from the main stem, taking care not to crush it. Lay the berries in a shallow container or flat-bottomed bucket to avoid crushing.
As soon as your harvest is done, refrigerate your berries to extend their shelf life. Blackberries stored in the refrigerator stay good for about a week and freeze well for up to a year to give you a long-term supply of delicious fruit.
Blackberries are a perfect summer treat, best enjoyed with ice cream, made into a pie, or served in a smoothie. Knowing how to predict the ideal blackberry harvest time ensures you get the best flavor and succulent ripe berries to use in the kitchen.
Check your blackberry brambles often to be sure you harvest your berries at their peak and store them properly to enjoy them now and later.
If you loved this article on how to harvest blackberries, please share this brilliant advice on when to pick blackberries with your friends and family on Pinterest and Facebook.