The couch is at the heart of any home. It's where you meet with friends and family, host visitors, and relax after a long day. If you're a couch owner, you probably want to understand how to make your couch smell good. A terrible smell makes spending time on your couch anything but relaxing and gives the appearance of uncleanliness.
If you have pets, it's even more vital to learn how to freshen up a couch, as pet urine and dander are some of the primary causes of bad smells in upholstery. Thankfully, there are several quick and easy home remedies for how to make a leather sofa smell nice using supplies you have in your home.
Trust familiar products such as dish soap, baking soda, and white vinegar to get rid of the musty, mildew, or pet smells and restore your sofa to an inviting, appealing, and relaxing place to sit and recharge.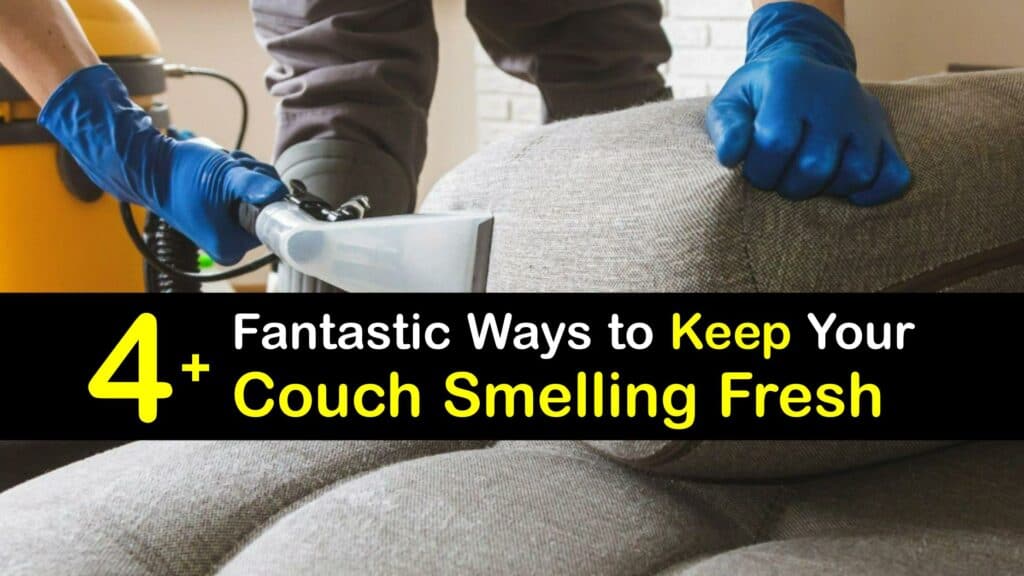 How to Freshen Up a

Sofa

If you are a pet parent, it may be a constant struggle to figure out how to make your couch smell good. Even a home without pets experiences a foul odor from its sofa occasionally.

Our couches are integral to our lives, and they receive a high traffic volume and are often subjected to spills and host pets as well as family and friends. When odor-causing particles collect in fabric or leather, your sofa emits a stench.

Fortunately, once you know how to freshen up a couch, you don't need to worry about off-putting odor making your home unappealing. Discover helpful ways to get body odor out of a couch to keep your furniture and home smelling clean and new.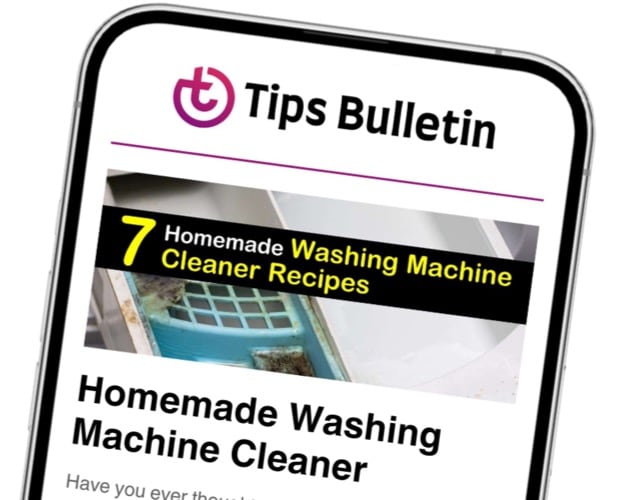 Finally, an email that Transforms Your Home.
Get the latest home and garden tips from our experts, delivered straight to your inbox.
How to Make Your Couch Better-Smelling
Take care of dog urine smell or musky odor by crafting a solution of distilled white vinegar to use on your sofa. White vinegar is famed for its prowess as a stain cleaner and a deodorizer. Distilled white vinegar contains acetic acid, degrading dirt, and unpleasant odor sources to remove them.
Shake the solution to ensure it's combined. To get rid of couch odor, spray liberally over the surface of your sofa, paying attention to the creases between the cushions and areas of heavy odor. If you're opposed to a lingering vinegar smell, add some essential oil or lemon juice to the spray to mask the scent.
How to Make a Leather Sofa Smell Nice
Get a musty smell or pet odor out of your leather couch with a straightforward homemade cleaner made from liquid dish soap and water. Dish soap is known for its cleaning power and ability to tackle stubborn stains.
When mixed into a solution, the soap breaks down and washes away the dirt particles on your sofa to eliminate the bad smell. It will also get cigarette smell out of leather with the fresh lemon juice.
Shake the ingredients in the sprayer and mist over your entire sofa for a simple DIY fabric odor eliminator spray. Let the cleaner sit for a few seconds and wipe with a dry paper towel. For heavy odors, allow the couch to dry and repeat.
Keep a Couch Smelling Fresh with Your Steam Cleaner
If you have a fabric sofa, an upholstery cleaner is dial to deep clean your sofa and couch cushion to remove the dog pee smell or general dog odor.
Upholstery cleaning, like steam cleaning and carpet cleaning, uses a unique tool to sanitize deep in the fibers of your couch to destroy odor-causing bacteria and remove smell-creating molecules, including pet dander or urine.
Set a regular schedule to steam clean your couch to prevent odor build-up, or use your steam cleaner to erase an unpleasant smell when it occurs. Steam clean at least once every six months if you have pets or once yearly otherwise. Adjust this schedule depending on how soon the odor returns after deep cleaning.
Steam cleaning has the bonus of removing pet hair and stains and sanitizing your sofa, thanks to high-temperature steam.
Freshen Your Furniture with an Odor Remover
Odor removers or odor eaters absorb unwanted odors like mildew smell and dog smell to leave your furniture fresh. Using baking soda on your couch or loveseat is an inexpensive and simple way to get rid of unpleasant smells.
Erase a foul odor from your sofa with baking soda or activated charcoal. These products have a large surface area and use it all to draw in odors.
Sprinkle your chosen odor eater over the entire couch, leave it to sit overnight, and vacuum. To be proactive and prevent future odor, fill small mesh bags with a few teaspoons of activated charcoal or baking soda powder. Place them behind the couch cushion or under your sofa.
Every month, or when you notice the effectiveness of the odor eater beginning to fade, dump out the powder and renew it to keep the unwanted odor from accumulating.
Remove Bad Smells from Your Microfiber Couch
Rubbing alcohol is a budget-friendly and readily available liquid to freshen a smelly sofa. Since it's a mild solvent, rubbing alcohol neutralizes odor-making molecules without damaging your furniture.
Swirl the alcohol and water in a spray bottle, and add your favorite essential oil to make your own deodorizing spray for your couch. Spray the freshener evenly over the surface of your sofa.
Knowing how to make a leather sofa smell nice ensures you're never embarrassed by unpleasant odors. Your sitting room couch is the heart of the living space and should be welcoming and pleasant.
Foul odor like must, mildew, or pet urine makes spending time there unpleasant. Eradicate odor with household items, and take pride in a couch that smells incredible.
If you loved this article on how to make your couch smell good, please share these brilliant ideas on how to freshen up a couch with your friends and family on Pinterest and Facebook.