Powdered milk is an excellent alternative to liquid milk that has been evaporated into a dried form. Dried milk lasts a significantly longer time than fresh milk and is ideal to have on hand if you run out of liquid whole milk. Knowing how to store powdered milk is vital to make sure the dairy product lasts as long as possible.
We provide you with the correct food storage techniques so your dry milk stays fresh in either short or long-term storage. Fresh milk has an average shelf life of seven days.
However, even after opening, powdered milk's shelf life is up to 18 months when stored correctly. Some grocery stores say that nonfat dry milk has a 25-year shelf life if the bag is unopened.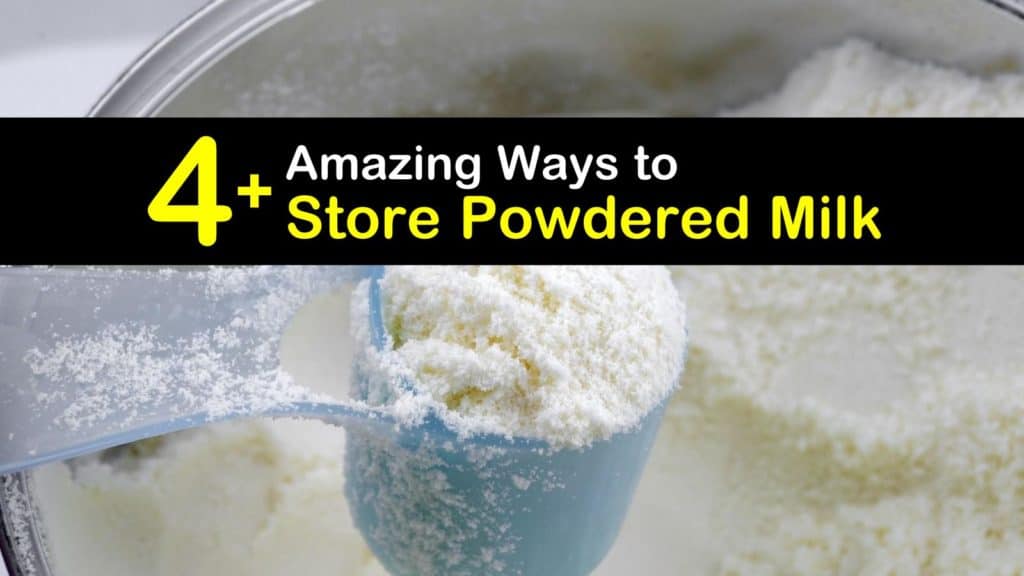 Benefits I've Found for Powdered Milk
Instant nonfat dry milk survives long term food storage because of the absence of fat. Milk fat shortens the shelf life over time.
No matter what kind of milk powder you purchase at the grocery store, we show you the correct way to keep the product fresh as long as possible.
Regular milk and dry whole milk offer the same health benefits. Both dairy products are rich in vitamins A and D while also being excellent protein and calcium sources. Protein and calcium are terrific bone-building nutrients.
One benefit of powdered milk over regular and skim milk is that it is an inexpensive alternative. Additionally, powdered milk has a longer shelf-life. Storing powdered milk is easy when the correct steps are implemented.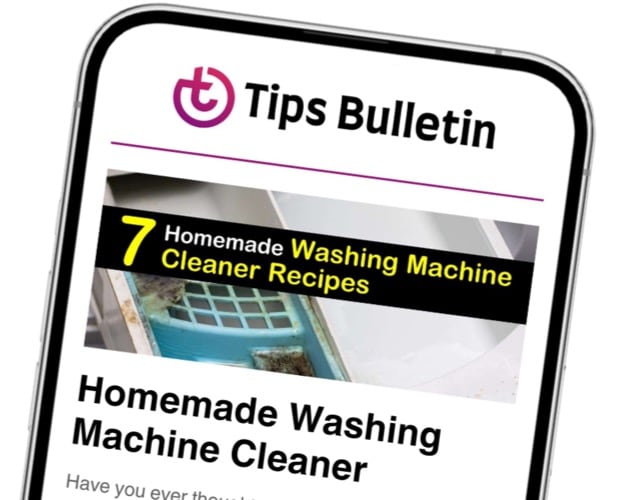 Finally, an email that Transforms Your Home.
Get the latest home and garden tips from our experts, delivered straight to your inbox.
Powdered milk lasts outside the fridge for extended periods as long as it is in an airtight container, unlike regular milk, which can spoil quite quickly.
I Store Powdered Milk in the Correct Conditions
Ensuring a long shelf life for your powdered milk begins with storing it the right way. A study conducted by scientists at Utah State University found a milk alternative held at 50℉ best preserved the dry milk's flavor. The study also found that when storage temperature reached 70℉, the powdered milk lost its flavor after four years…
Knowing where to store powdered milk is vital, so the temperatures do not exceed or reach 70℉. The best way to store powdered milk at the ideal temperature is to keep the product in your basement.
Most underground cellars remain at a temperature of 50-60℉, making it a perfect location to store your powdered milk without any additional materials.
How I Store Powdered Milk with a Vacuum Sealer
Powdered milk companies like Nido often sell their products in large 25-pound bags or a food-grade bucket.
You must open and store fresh powdered milk in smaller portions because these containers are not suitable for long term storage. Mylar bags and a vacuum sealer are a perfect way to repackage your powdered milk.
If you do not have access to a vacuum sealer, use one-gallon plastic bags and oxygen absorbers. Fill a plastic bag with powdered milk and place an oxygen absorber in the bag before storing it.
After repackaging your powdered milk, store it in a cool and dark place. The correct storage conditions lengthen the overall shelf life of your powdered milk.
When you store fresh powdered milk with a vacuum sealer or oxygen absorbers, the time it takes to spoil slows due to the absence of oxygen.
The Best Way to Store My Powdered Milk in the Freezer
Learning how to store powdered milk in your freezer is an excellent option for long term storage. Keeping powdered milk in the freezer slows the movement of the molecules in the product.
When the molecule movement slows, it prevents the growth of microorganisms and bacteria that cause food spoilage. Store your powdered milk in a vacuum-sealed bag or an airtight container and place it in the freezer. Freeze milk to make it last longer.
If you store powdered milk in the fridge, it will not maintain as long shelf life as the freezer.
Storing powdered milk in the freezer is a wonderful shelf-stable option and keeps your dry milk safe to consume for years.
Make sure the packaging is sealed tightly to ensure the best long term milk storage. If the packaging has even a small opening, your powdered milk is vulnerable to freezer burn.
How I Know When Powdered Milk Has Gone Bad
Just like you need to know when almond milk goes bad, understanding how to store powdered milk is vital so it does not spoil prematurely. Using the correct prepping and storage techniques stop moisture and oxygen from entering the container and causing the product to go bad.
When powdered milk is stored in a dry place, spoilage and humidity are less likely to compromise it. The most prevalent signs that your powdered milk has gone bad include yellow discoloration, off-flavors, and a foul odor.
When these signs are present, mold and bacteria have likely entered the packaging of your dried milk or your fresh milk. Storing powdered milk in the right conditions is essential to avoid spoilage. However, if your dried milk does spoil, you must know the indicators to prevent foodborne illness.
I Store Small Portions of Powdered Milk in Canning Jars
The best way to store powdered milk in small portions is with plastic containers or canning jars. How long does powdered milk last under these conditions? With the best level of preparedness, dried milk lasts for months in small quantities.
Canning jars like a Mason jar are the best way to ensure your dried milk is free from moisture and oxygen.
Mason jars are self-sealing and block out outside elements. If you do not have a Mason jar on hand, plastic containers are a viable option to store powdered milk.
Learning how to store powdered milk in canning jars is simple and straightforward. With a measuring cup, scoop powdered milk out of the large bag and relocate it into the canning jar. We recommend not filling the jar to the top.
Dry milk is a fantastic alternative to regular milk. Powdered milk replaces liquid milk in various recipes from buttermilk pancakes, coffee creamer, and cake.
The advantage dried milk has over its liquid counterpart is that powdered milk has a much longer shelf life. There are various methods to store dried milk, whether you want to store small or large quantities.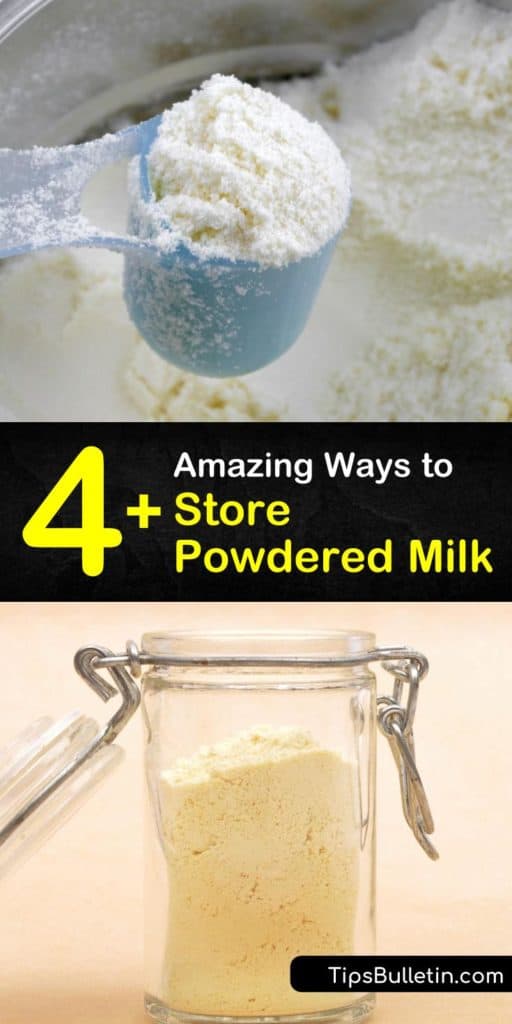 If you learned how to store powdered milk efficiently, share this article about storing powdered milk with your family on Facebook and Pinterest.