Avocados are a bright green and creamy food that is increasing in popularity around the world. These unique veggies are delicious raw and seasoned or made into guacamole. We'll show you how to tell if an avocado is ripe and ready to eat in your favorite recipe.
Thinking there is one type of avocado is an easy mistake. They all look relatively the same, after all. There are three main types; Guatemalan, Mexican, and West Indian. There are over 500 varieties, with the most common being Fuerte and Hass avocados, and they range in size and shape from large and elongated to small and oval.
Are avocados a fruit or a vegetable? Avocados are a single-seeded berry with the nutrition of a vegetable. So, technically they are a fruit, but the USDA lists them as a vegetable. Whatever you decide to call them, these versatile fruit-veggies are an exceptional source of nutrition and taste great when ripe.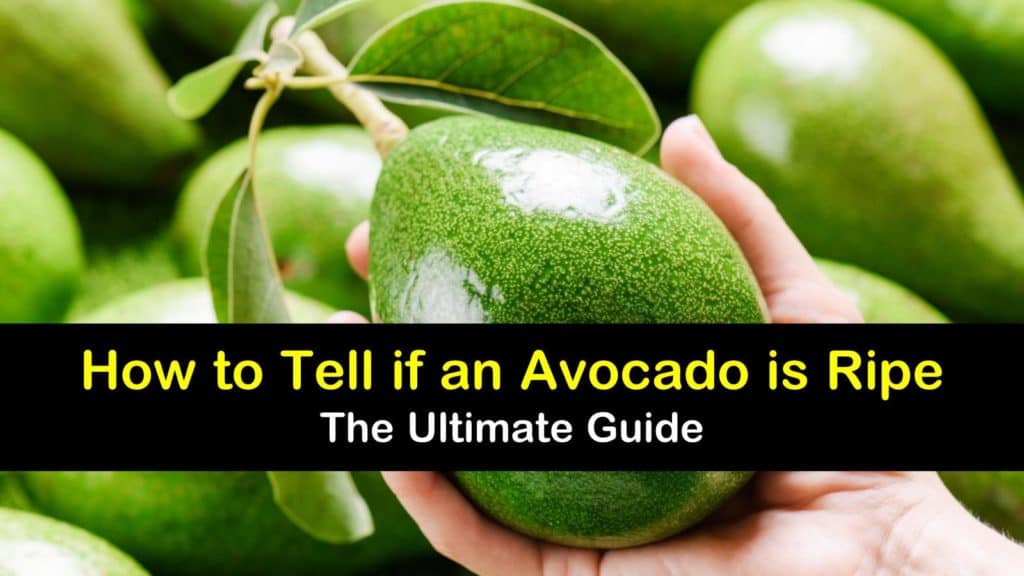 How to Choose Fresh and Ripe Avocados
It's easy to determine when most fruits and veggies are ripe for eating by merely looking at them, like how to tell when zucchini gone bad or tomatoes, but when is an avocado ripe?
If you've ever gone to your local farmer's market or grocery store and picked up several different avocados only to put them back undecided, then you probably understand the dilemma.
These oval, green-brown fruits with bumpy-textured skin are a little confusing when trying to choose the good ones to prepare right away. Choose the wrong ones, and you either end up with an overripe avocado or one that is not ripe for several more days.
We'll show you how to tell if an avocado is bad and how to know if it is the perfect ripeness for eating.
Choosing the Best Fresh Avocado
It's essential to pick the healthiest produce while browsing the local farmer's market or grocery store to ensure they have good texture and flavor. This is also true for an avocado, whether it is a ripe or unripe avocado.
Fresh Avocado
Before you start to preserve your favorite veggies, it's important to know when they're ripe and when they are spoiled and beyond help. Knowing when a cucumber is bad, as well as with other vegetables, saves you time and money.
The most noticeable thing about avocados is their color. Most varieties start bright green, turn dark green, and eventually brown as they ripen. However, Fuerte and Reed remain green after they are ripe, so knowing the difference is essential.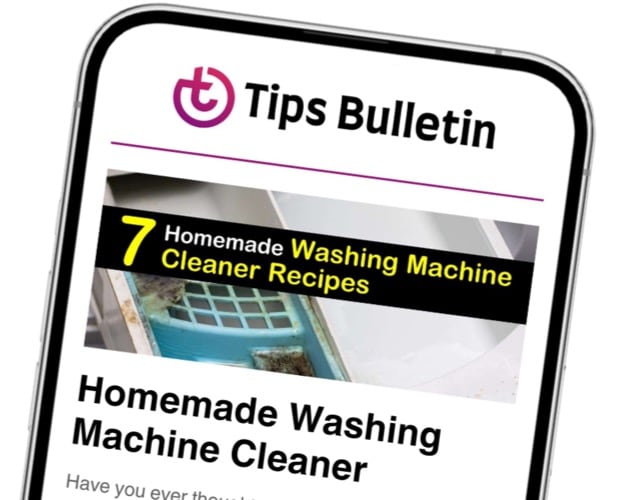 Finally, an email that Transforms Your Home.
Get the latest home and garden tips from our experts, delivered straight to your inbox.
Avoid avocados with bruising or deflated skin, and pass them up if they have black or brown spots, or dark streaks across the flesh.
Check the stem area for rot or mold and ensure the fruit is firm.
Here is How to Tell if an Avocado is Ripe
Picking the best avocados is not as straightforward as choosing ripe apples or oranges. There are several things to check for while you are at the grocery store to determine if an avocado is good.
Unripe Avocado vs Ripe Avocado
There are a few stages of ripeness in avocados, depending on color. While we often think of bright color as an indication of ripeness in many vegetables and fruits, this is not true for avocados.
The bright green skin color of this fruit is a sign of good health, but it is also indicative of an unripe avocado. To tell if an avocado is good, set it in the palm of your hand, wrap your fingers around it gently, and give it a light squeeze to check for firmness.
If it does not yield, it is unripe and not ready to eat for about four to five days. If they yield to gentle pressure, feel slightly soft but not mushy, they are ripe and ready to eat immediately.
When is an Avocado Ripe for Picking?
Avocados are easy to grow in southern states where there is little danger of frost. If you are fortunate and grow your own avocados, it's essential to know how to tell when an avocado is ripe for the picking.
Harvesting the Perfect Avocados
Harvesting avocados from a tree is not the same as choosing ripe fruits from the store. It's best to harvest the fruit of these trees when they are hard, green, and immature and ripen them off the tree.
Avocados are generally ready to harvest in September. Remove a couple of the largest fruits from the tree and let them ripen on the counter for a week.
If they are ripe after this period, the rest of the avocados are ready for harvesting. On the other hand, if the fruit shrivels or rots on the counter, it is not ready for harvest.
Here is How to Tell if an Avocado is Bad
Can you eat a brown avocado? It depends on how brown it is. Going through the trouble of picking ripe avocados from the grocery store but missing the opportunity to eat the fruit at its optimal ripeness is disappointing, but that doesn't mean it is inedible.
However, there are clues that an avocado is bad and better tossed into the compost pile or garbage can.
Overripe Avocado
Wrap your hand around the fruit and squeeze it gently. If it feels overly soft or mushy, the avocado is overripe. It's also easy to test the fruit by pressing a finger lightly on the skin's surface.
An indentation is another indication that it is past its date. If you're still unsure, slice the fruit in half and check for brownish-colored or dark yellow inner flesh.
Spoiled avocados have an unpleasant odor that resembles pumpkin or squash. If the fruit passes your tests, try and eat it within a day to enjoy it before it is too late.
How to Ripen an Unripe Avocado
You buy a couple of avocados with the sweet anticipation of making a zesty guacamole dip and check their firmness day after day only to discover they are still not ripe.
If you are impatient, you undoubtedly want those fruits to ripen faster than a snail's crawl. We are happy to tell you that there is a smart trick for getting those fruits to cooperate.
Place the green avocado in a brown paper bag with a banana or apple. The fruit releases ethylene gas, which helps the avocados ripen faster.
Keep them at room temperature in an area of the kitchen or pantry out of direct sunlight to prevent them from over-ripening. Check them daily by pressing the skin lightly to check for ripeness. If they are tender to the touch, but not mushy, they are ready to eat.
Storing Avocados in the Refrigerator to Keep Them Fresh
Knowing how to pick ripe avocados is only the first step in making your favorite avocado recipes. Using proper storage methods is just as crucial in maintaining their fresh flavor and texture.
Once the avocado reaches the perfect ripeness, storing avocados in the fridge is easy.
How long do avocados last in the refrigerator? Put the whole avocado in the fridge until you are ready to eat it or for about one week.
If you have leftover avocado after cutting it, place it in a storage container or secure it tightly in plastic and store it in the refrigerator for up to three days.
To prevent oxidation from turning the light green color brown, squeeze a bit of lemon juice over the fruit before storing it.
How to Freeze Ripe Avocados
Maybe you got lucky at the grocery store and stocked up on ripe avocados, or perhaps you were a little too ambitious when encouraging your avocados to ripen.
Whatever the reason, it's easy to freeze all of your leftover fruit, giving you more time to eat it in the future.
Can you freeze an avocado whole? Yes, you can, as long as you wrap it well. Another storage method is to use a large spoon or knife to scoop out the inside of the fruit and place the spoonfuls into a blender or food processor.
Squeeze a small bit of lemon juice into the mix to prevent it from browning and blend until smooth.
Scoop the pureed avocado into a storage container or freezer bags, and remove as much air as possible by pressing on the bag as you seal it shut.
If you prefer freezing avocado halves, slice them in half, remove the seed, and peel them. Brush the pieces with lemon juice and wrap them tightly with plastic wrap.
Press the wrap around all curves, and don't leave any air pockets around the fruit. Place the plastic-wrapped fruits inside freezer bags, press the air out of the bags, and set them in the freezer.
Store the avocados this way for up to four months and use them in smoothies, salads, dips, or favorite avocado dishes.
Finding an avocado at your local grocery store with ideal ripeness is the best way to enjoy them right away.
Luckily there are ways to determine an avocado's ripeness without slicing them open, as well as ways to accelerate the ripening process if you have difficulty finding the perfect avocado.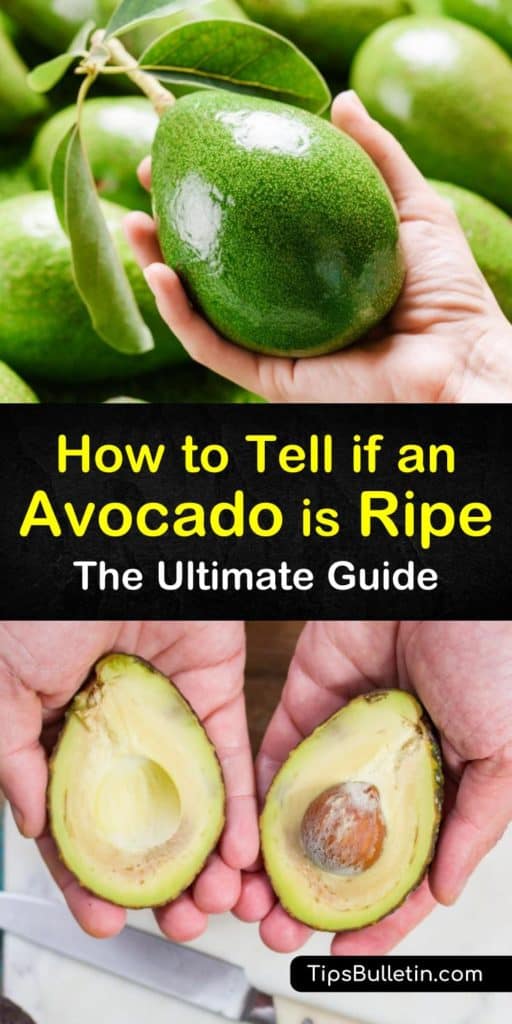 Knowing how to tell if an avocado is ripe means that you get to enjoy your favorite recipes right away, so why not share our ultimate guide to choosing ripe avocados with your friends on Pinterest and Facebook?