Growing sweet corn at home is a delightful endeavor.
Here's how you can ensure a bountiful sweet corn harvest:
I pick a spot in my garden that gets plenty of sunlight.
I make sure the soil is well-drained with a pH between 5.5 and 7.0.
I frequently water my corn, especially during the early growth stages.
I use organic mulch and feed my corn with a balanced liquid fertilizer.
I protect my corn from pests and diseases using natural methods.
To grow sweet corn successfully, I first prepare the soil by ensuring it's well-drained and has the right pH balance. I choose a sunny spot because corn thrives in full sunlight. I water my corn deeply once a week or check for dryness an inch below the soil surface, increasing water frequency as the plants grow. During the growth period, I add a thick layer of organic mulch around the plants to keep the moisture consistent and suppress weeds.
Feeding is crucial, so I use a 16-16-8 liquid fertilizer when the plants are a few inches tall, followed by side-dressing with more fertilizer when the corn is about ten inches tall. To combat any potential pests or diseases, I opt for natural solutions like diatomaceous earth, mineral oil on corn silk, and maintaining garden hygiene.
There is no better way to end the summer than eating buttery corn on the cob, and you don't have to wait to buy your ears of corn from the farmer's market or grocery store. Several types of sweet corn are suitable for home growing. Learn their differences and some plant care tips to ensure you get the best corn harvest.
While we often think of sweet corn as the only sweet variety, there are different levels of corn sweetness, from standard corn to supersweet corn. There are corn varieties that are mildly sweet and others that are sugary enhanced, and knowing their differences goes a long way.
The flavor is not the only difference between corn types. Some have a creamy texture, others pop in your mouth with crispy sweetness, and some have yellow and white kernels. With all types, growing sweet corn at home has never been easier.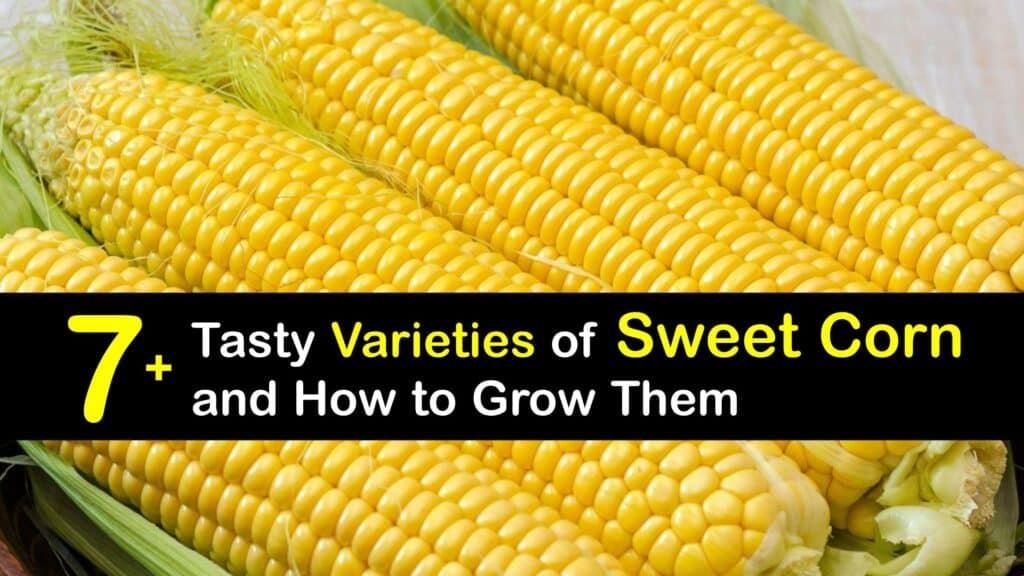 Gardening with Different Types of Sweet Corn
It's easy to think sweet corn is sweet corn, but there are different varieties, ranging in sweetness and growing habits. Discover the differences between corn varieties and how to tell sweet corn from field corn. Learn some of the more popular sweet corn types to help you choose the ideal corn plants for your needs.
What is Sweet Corn?
There are wide varieties of corn, and not all corn types are created equal. Some corn plants grow up to ten feet tall, and others only reach two feet in height, and they vary in appearance and taste. So, what is sweet corn, and how is it different from other corn types?
Sweet corn, also called pole corn or sugar corn, has high sugar content; it's a corn variety grown for human consumption.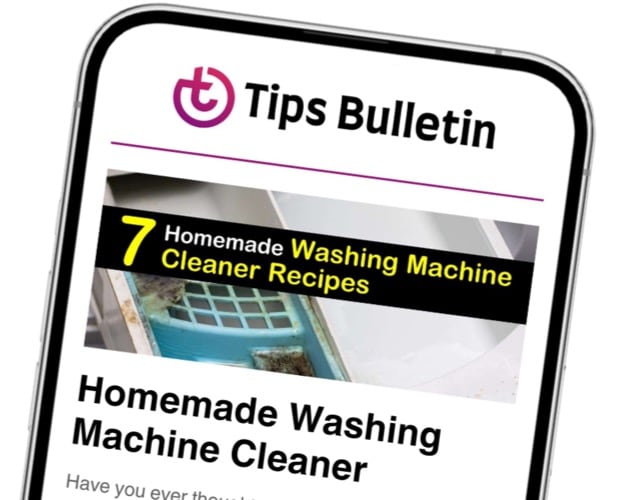 Finally, an email that Transforms Your Home.
Get the latest home and garden tips from our experts, delivered straight to your inbox.
Unlike flint corn, dent corn, and flour corn, which are types of field corn, or pod corn which is a type of wild maize, sweet corn is bred for its sweet flavor. We harvest sweet corn when the kernels are at the milk stage, while we gather field corn types when they are dry and hard to use as animal feed.
How Many Varieties of Sweet Corn are There?
There are three main varieties of sweet corn for home gardeners, with over 85 different types in each category. Explore the flavor differences between these varieties and the growing conditions they require to help you choose the ideal corn plant for your area.
In markets today, the three common types of corn are SU, SH2, and SE. SU cultivars are sugary and common for home growing. They tolerate cool conditions better than others but have a shorter shelf life after you harvest them.
SH2 corn varieties are supersweet with very high sugar content. These sugary enhanced corn types are a little more challenging to grow than SU corn and last about one week in the refrigerator. Golden Bantam and Jubilee are SU types.
The final variety of sweet corn falls under the SE corn category, which means sugar enhanced or sugary extender. These are supersweet varieties similar to SH2 types, but the SE variety lasts longer after harvesting.
They are tender, sweet, and crisp and require warm soil temperatures to grow. Ruby Queen and Kandy Korn are good examples of this corn variety.
Popular Types of Sweet Corn to Grow in a Garden
What is sweet corn? With all the types of corn to grow, it's often confusing knowing which one is the best one for your tastes and region. Here are descriptions and growing habits of three common hybrid varieties of sweet corn.
Ambrosia hybrid is an SE sweet corn variety. It has plump white and yellow kernels on eight-inch long ears. The plants take 75 days to reach maturity and grow six and a half feet tall, and it's a favorite among standard sweet corn varieties.
The Nirvana hybrid produces sweet, bi-color white and yellow corn, and it's perfect if you're looking for a supersweet variety. This SH2 corn is high yielding, vigorous, easy to grow, and reaches maturity in 72 days.
The Silver Queen hybrid is an SU sweet corn type with brilliant white kernels growing in 14 to 16-inch rows on eight to nine-inch ears. The stalks grow to eight feet tall and are ready to harvest in 92 days. This sweet corn variety is a little more delicate than others.
Tips for Growing All Sweet Corn Types
After deciding which corn variety to grow, it's time to get your hands dirty in the garden. Follow some corn-growing tips to ensure that the crop thrives and produces sweet ears of corn cobs.
When planting corn seed, pick an area where your plants receive six to eight hours of unfiltered sun each day. Corn should be planted deep in well-drained dirt with a pH between 5.5 and 7.0 and spread mulch around the seedlings to retain soil moisture and prevent weed growth.
Corn plants want the most water during the early growth stages since this is the time they are most sensitive to stress. However, they generally need thorough watering once every seven to ten days or when the ground is dry an inch deep.
Sweet corn is a heavy feeder, requiring high quantities of nitrogen after it establishes. Add a few inches of organic mulch around the plant and feed it a 16-16-8 liquid fertilizer when it reaches three to four inches tall.
Side-dress the corn when it gets ten inches tall. If you prefer to grow your corn organically, consider using cover crops, manure, or compost to fertilize the soil.
Common Problems When Growing Sweet Corn
Whichever varieties of sweet corn you decide to grow, you're bound to encounter a problem or two during the growing season. There are some common issues corn plants face and ways to prevent them from ruining your crop.
Various pests destroy corn crops, from the cutworm, corn rootworm, and wireworm to the corn leaf aphid, corn leaf beetle, and corn earworm. Some insects affect the roots, while others ruin the stalk leaves, silk, and corn kernels.
To keep bugs off your corn plants, spread diatomaceous earth around the base of the corn stalks, apply mineral oil to the silks of each corn ear and wrap a rubber band around the corn husk tips.
Another issue corn deals with is plant disease, including bacterial leaf streak, common rust, gray leaf spot, bacterial stalk rot, and fusarium root rot.
Plant corn when the ground temperature is above 55°F to reduce the chance of rot, keep the planting area free of weeds, remove smutted ears promptly, and clean the bed of plant debris after harvest to prevent or reduce the chance of spreading these diseases.
Harvesting and Storing Sweet Corn
As the days shorten and the hot summer days end, corn harvesting time begins, and you finally reap the benefits of your hard work. Learn when and how to harvest your sweet corn and ways to store it short and long term.
Start checking your plants when they are near the harvest time indicated on the seed packet, and begin harvesting them three weeks after the tassel grows on the corn plant top. It's ready to start picking when the kernel juice is milky white, and the ear silk is dark brown.
Harvest corn ears in the early morning or evening when the temperatures are cool for the best results. Hold the ear with your hand, pull it down, and twist it off the stalk.
Leave the husks on the corn, place them in an opened plastic bag, and store them in the refrigerator for three days. To lengthen the shelf life of corn, place whole corn cobs or kernels in freezer bags and freeze them for up to seven months.
Ways to Prepare Sweet Corn from the Garden
While the easiest way to prepare corn on the cob is to boil the ears in water, there are several other ways to cook fresh sweet corn. Here are some corn cooking ideas to help get you started.
To cook corn on the cob, consider boiling, roasting, baking, or grilling the whole cob. Boiled corn takes three to five minutes to cook, roasted and baked corn takes 20 to 25 minutes, while you grill corn on the cob for about 15 to 20 minutes.
To eat corn kernels, invert the cob and place one end into a bowl. Secure it with one hand while you slice off the kernels from top to bottom with a sharp knife. Cut as close to the corn cob as possible and boil the corn kernels for four to five minutes.
Make Corn Pudding with Freshly Harvested Sweet Corn
Nothing is better than biting into an ear of buttered and salted sweet corn. However, there is another way to prepare fresh corn, and it's mildly sweet and has a custard-like texture. Make homemade corn pudding from your corn crop.
Whisk the eggs, sugar, salt, black pepper, milk, and flour until smooth, and stir in the corn. Put the butter into a baking pan, set it in a 350°F oven until it's melted, and fold the melted butter into the corn mixture. Pour the batter into the pan and bake it for one hour or until the center is set.
You may think that corn is corn. However, there is a big difference between field corn and sweet corn. Not only that but there are many sweet corn varieties, ranging from sweet to super sweet; some have plump yellow kernels, while others are bi-colored.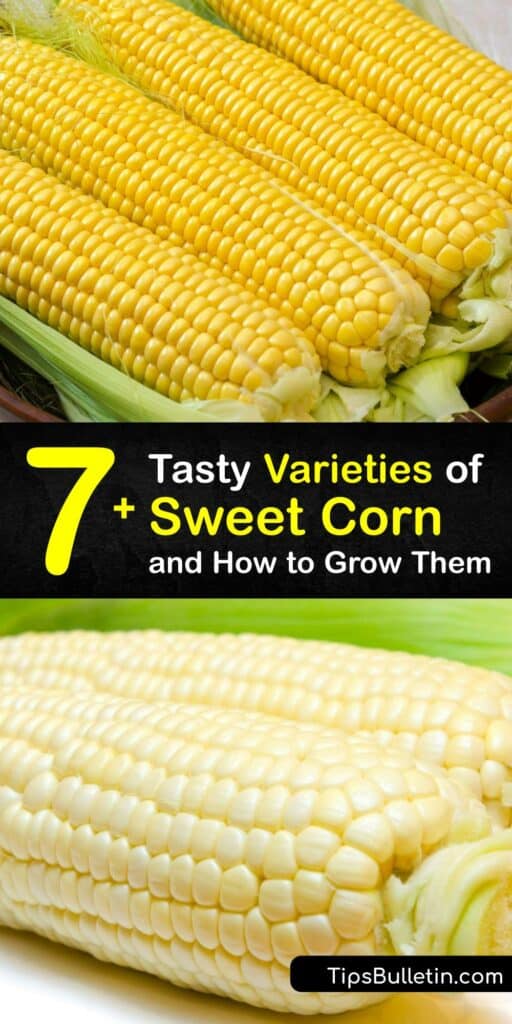 Now that you understand which types of sweet corn are perfect for growing at home, why not share our popular sweet corn varieties and growing guide with the corn-lovers in your life on Pinterest and Facebook?