Learn when to harvest red onions from your garden to guarantee the best spicy, peppery, and slightly sweet flavors. The red onion is a biennial bulb from the Allium family closely related to garlic, leeks, shallots, and chives. Red onion bulbs form underground in a modified leaf structure comprised of several layers. Roots exit the bottom of the bulbs, and hollow, long leaves sprout from the tops.
Red onions are typically planted in the early spring from seeds, onion seedlings, or onion sets (small bulbs ready to start their second and final year of growing to produce mature onions). Many gardeners ask, how long do red onions take to grow? The answer varies depending on whether the plant started from seed, seedlings, or sets.
Harvesting red onions is intuitive, and when the bulbs are collected, cured, and stored appropriately, they last up to three months. It's crucial to know red onion plants and bulbs are toxic to pets, and care should be taken when growing them.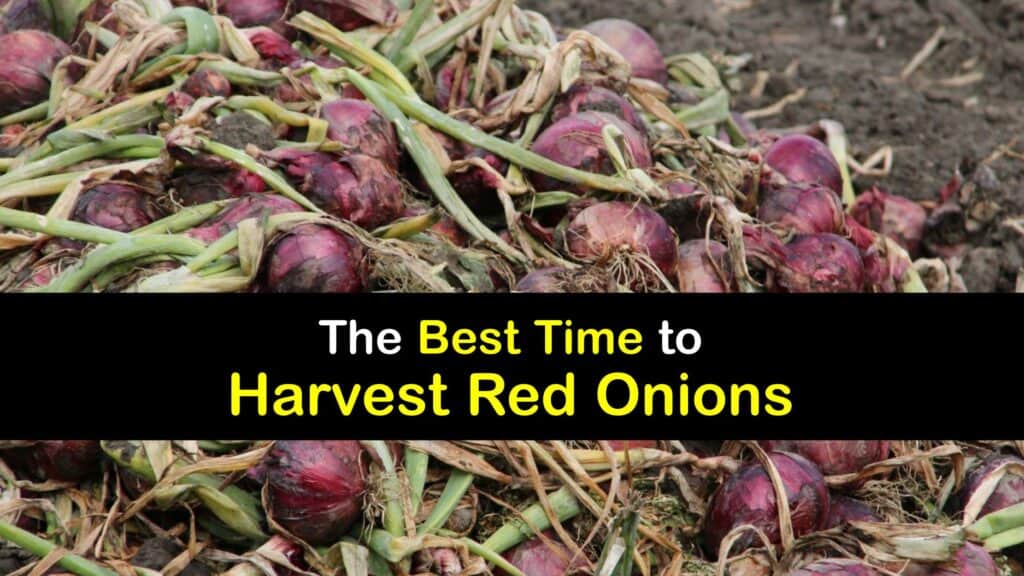 Harvesting Red Onions from Your Home Garden
It's crucial to understand how long red onions take to grow so that you can pick the onions when they're ready. Red onions are a delicious, spicy, and slightly sweet vegetable used for salads, sandwiches, and cooking. Harvesting red onions at the right time ensures they are flavorful with a crisp, firm texture.
How Long Do Red Onions Take to Grow?
Onion growers ask, when are red onions ready to harvest from my garden? Every variety of onions is a biennial; they take two years to move through their life cycle. In year one, the onion grows into a plant, and though the plant does form bulbs, they are tiny underground structures and make for poor eating.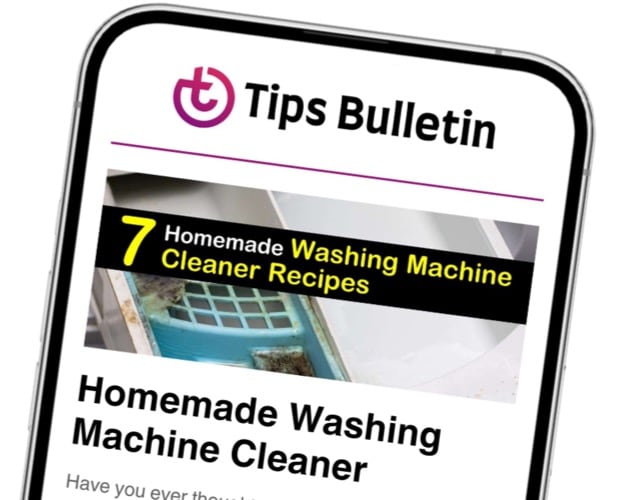 Finally, an email that Transforms Your Home.
Get the latest home and garden tips from our experts, delivered straight to your inbox.
In year two, your red onion plant develops small bulbs into mature onions ready for harvest. If you use onion sets for transplanting rather than seeds, your crop is ready to harvest in three to four months.
Planting Red Onions
Onions are a cool weather crop, and though they will tolerate low temperatures, ice prevents germination. It's essential to start your onion seeds indoors about eight weeks before planting time to ensure germination. Red onion seedlings are ready for transplanting to the garden once the last frost passes in early spring.
Set your onion seedlings at a spacing of half an inch apart, with the roots buried half an inch deep. Thin your seedlings when they reach 2-4 inches in height to ensure healthy growth. Avoid planting your onion seeds where other Alliums such as leeks have been recently grown as pests and diseases may linger in the ground.
Caring for Red Onions During the Growing Season
Plant onions in a location receiving full sun with at least six hours of direct sunlight every day. The best soil for growing onions indoors is a well-drained, loose, sandy soil with lots of organic matter and a slightly acidic pH. Water regularly with about an inch each week to ensure your onion bulbs grow, and add a layer of mulch to help moisture retention.
Since onions are heavy feeders, they benefit from regular fertilizing. The best fertilizer for a large onion yield is a nitrogen-based fertilizer to aid them in producing leaves and setting large succulent bulbs. Be vigilant for signs of pests such as onion maggots and treat promptly if necessary to preserve the health of your onion plants and the quality of your onions.
When to Harvest Red Onions
Understanding how to tell when red onions are ready to harvest allows growers to know when to pick red onions for the best veggies. As soon as your mature onions reach a size where they are usable, they are technically ready for harvest.
If you're harvesting onions to cure and store for long-term use, monitor your onion plant's leaves or flower stalks; check for signs they are beginning to droop. Most varieties are ready for harvest in late summer. Harvest your onions within the next week for the best taste and texture.
How to Harvest Red Onions
Since onion bulbs grow in the ground, they must be carefully removed at harvest time. Use a small trowel or a garden fork to loosen the earth around your onions. Work with caution, as any damage to the outer skin or flesh of your onions reduces their shelf life drastically.
Slowly and methodically dig your onions out of the dirt, working on one onion plant at a time until you harvest as much as desired.
The Best Method to Store Red Onions
After you grow onions, it's vital to store them properly so your red-onions stay fresh. Cure your onions first to ensure they dry out for increased longevity. After harvesting your onions, lay them out in a dry spot to cure. Warm weather is best for curing, with 75-80°F being ideal.
As the onion cures, the outer layer of skin tightens, and the neck withers. Once the necks are dry, trim off any roots and leaves, and your onions are ready to store.
Knock any dirt off your onions but leave the outer skins intact for storage. Red onions are best kept in a cool, dry place with ample ventilation, and many growers store their onions in mesh bags or tied on strings to promote airflow.
Other Onion Varieties for Your Garden
Onions are perfect for raised beds, small spaces, or a conventional garden. This tasty allium has many uses in the kitchen, and expanding the varieties you grow increases your culinary options.
When selecting onion seeds or thrips for planting onion in your home garden, consider day length and variety. Different onion bulbs need varying amounts of daylight. Short-day types require ten hours daily, while long-day cultivars demand 14 hours. Choose an appropriate variety for your area.
Onions are straightforward to grow and a kitchen staple used in a plethora of dishes. Knowing the correct time to harvest your onions and the proper technique ensures you successfully collect and cure your onions. When combined with careful storage, this gives you a long-lasting supply of onions to enjoy.
If you liked this helpful article on when to harvest red onions, please share this brilliant information on harvesting red onions with your friends and family on Pinterest and Facebook.