Lima bean plants are a great addition to the vegetable garden. There are many bush and pole varieties to pick from, they are relatively easy to grow, and they have a long storage life. Learn when to pick lima beans, how to harvest lima beans at the end of the growing season, and use them to create a delicious dish.
The lima bean (Phaseolus lunatus) goes by many names, including wax beans and Madagascar beans. Are butter beans lima beans? Yes, the same thing. They are legumes that enjoy growing during hot weather, like many other pole beans and bush beans. They were originally discovered in Peru, unlike the common bean thought to originate in Central America.
While we often think of lima beans as one type of bean, there are many heirloom and hybrid pole and bush varieties, including Jackson Wonder, Fordhook 242, and Henderson lima beans. Each bean type has its own growth rate, and knowing how long they take to grow is key to harvesting the tastiest bean.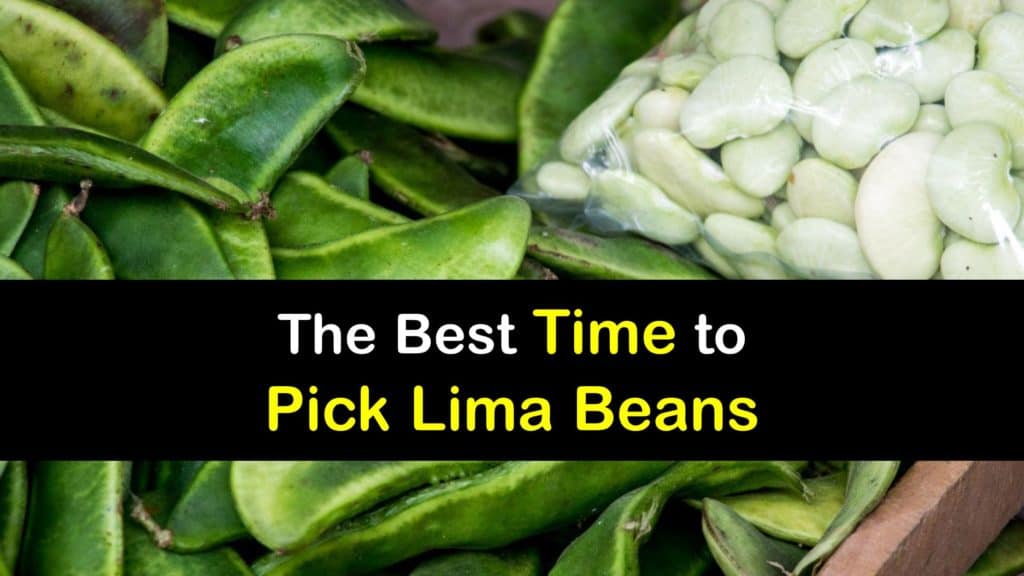 Harvesting Lima Beans
Growing and harvesting lima beans from your garden is a rewarding experience. You get to enjoy organic beans in your favorite recipes, and the dry beans last six months to three years, depending on how you store them.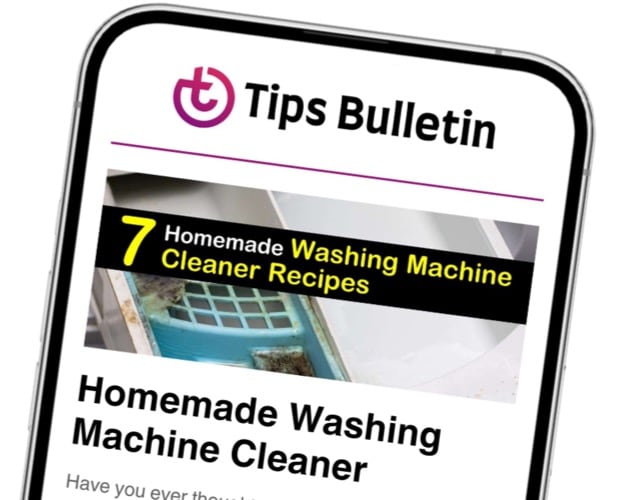 Finally, an email that Transforms Your Home.
Get the latest home and garden tips from our experts, delivered straight to your inbox.
Find out when and how to harvest lima beans according to the type you grow and ways to store your beans after a bountiful harvest. Create a bean dish with your freshly harvested lima beans.
When to Pick Lima Beans
How long does it take for lima beans to grow when sowing seeds after the last frost? Like when growing and harvesting black beans, it depends on the variety since different lima beans have varying growth rates. Learn when to harvest lima beans based on the bean type.
Lima beans are a warm-season crop that loves growing in full sun and soil rich with organic matter. The bean seeds need a soil temperature of around 65 degrees Fahrenheit for germination, and young plants want adequate spacing and an inch of water each week and mulch to keep the soil moist.
Keep an eye out for aphids and bean beetles as you grow lima beans, and bean anthracnose is a common disease during cool, wet weather.
Bush lima bean plants grow compactly, while pole lima beans grow vines up to twelve feet in length and require a trellis. Bush types include Fordhook 242 and Henderson, and Christmas and King of the Garden are pole types.
Depending on the variety, bush lima beans are usually ready for picking in 60 to 80 days after sowing, while pole lima beans take a little longer and are ready to harvest 85 to 90 days after planting. Harvesting the bright green bean pods each day encourages more pod growth.
How to Harvest Lima Beans
You've finally reached the end of the lima bean growing season, and it's time to begin harvesting your bean crop. Here is how to harvest lima beans and tips for storing them short and long term.
Early harvesting provides you with baby lima beans and waiting until they reach maturity gives you butter beans. There are two stages to harvest lima beans – the shelling stage and the dry stage.
Harvest them during the shelling stage when they are bright green and plump by cutting them away from the plant. To harvest dry lima beans, wait until they are dry and brittle and the inside seeds are hard.
To store fresh lima beans, keep them in their pods and place them in the refrigerator for a couple of days. If you leave the beans to vine-dry before harvesting, freeze them for 48-hours to kill insects and eggs, pour them in an airtight container, and store them in a cool, dark area of the kitchen.
How to Make a Creamy Southern Dish after Harvesting Lima Beans
After harvesting lima beans, you may discover that you have more beans than you know what to do with, and it's time to get creative. This creamy southern-style bean dish uses only a handful of ingredients and is perfect with a side of cornbread.
Rinse the lima beans and place them in a large pot. Add the water, ham hock, and salt and bring them to a boil. Reduce the temperature, and low boil for 20-minutes. Cover and simmer the beans for two hours. Check them as they cook and add water to keep them covered as needed.
Home gardening takes time and know-how, but it's worth the effort. Beans are a terrific garden addition, whether you grow green beans, snap beans, butter beans, baby lima beans, or other pole and bush bean varieties.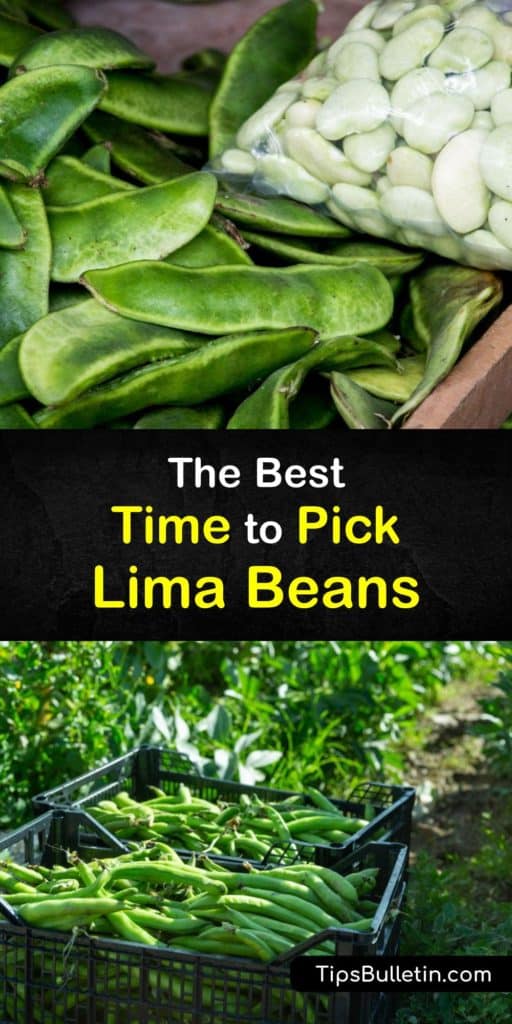 Now that you know when to pick lima beans and how to harvest them for the dinner table, why not share our lima bean harvesting guide with the bean-lovers in your life on Pinterest and Facebook?