Growing veggies every year is fun, but it always helps to have a little bit of a break from their needy demands. Raspberry plants are a good choice if you want to switch to a sweeter crop and have something that doesn't make you spend time in your home garden every day. Knowing where to plant raspberries is the most challenging part of the entire process.
Of course, this leaves you with even more questions. Where do raspberry bushes grow best, and how much sun do raspberries need? Before we go further in-depth on this topic, there are a few critical pieces of information to have before you plant raspberries.
Raspberry bushes or brambles have many different cultivars. Raspberry varieties have different colors, flavors, growth habits, and hardiness zones. There are red raspberries, black raspberries, purple raspberries, and even yellow raspberries.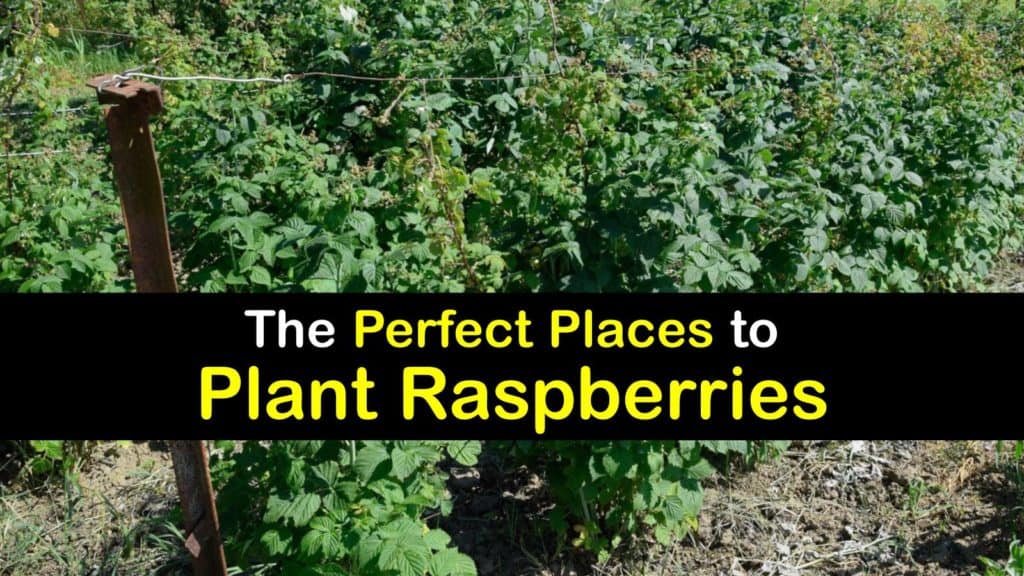 Raspberry Plant Terminology
Where do raspberry bushes grow? Before we get into more detail, there are a few terms you should understand. There are two types of raspberry varieties – everbearing or summer-bearing raspberries.
Both types have stems called canes that grow from the crown, or base, of the plant. Primocanes are the first year canes. These new canes spring up from the ground every year. They grow quickly and appear as green shoots.
Floricanes are the second year canes. These don't come from new plants. Instead, they fully develop into a woody stem and focus all of their energy to produce fruit and flowers, while the primocanes focus on new leaves.
Everbearing raspberry fruits appear on floricanes during the summer months of June and July. New canes appear in the fall and allow you to have two harvests in one year.
Summer-bearing raspberries fruit on the primocanes only in July. After the raspberry canes finish fruiting, they die off. It is safe to cut the entire plant down to ground level at this point in time.
Take time to research the benefits and disadvantages; try to find one that fits in the environment around your home and matches what you are looking for in a fruit plant.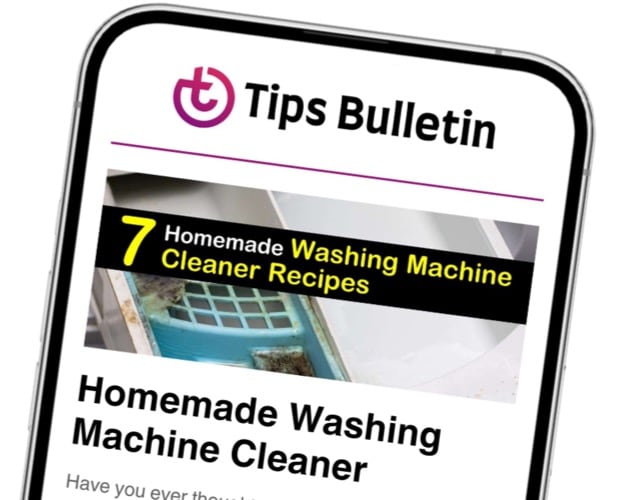 Finally, an email that Transforms Your Home.
Get the latest home and garden tips from our experts, delivered straight to your inbox.
Where to Plant Raspberries
How much sun do the different varieties of raspberries need, and where is the best place to plant them? There are several different factors that all successful growers take into consideration. Avoid future gardening hurdles by thinking about every aspect of the planting site.
Where do Raspberry Bushes Grow?
Raspberries are hardy in USDA hardiness zones two through seven. Home gardens can take place in the ground, raised beds, or containers. New plants go through a lot of trauma after the shock of being transplanted to a new home.
Make sure your chosen site is free from underground cables or pipes when you grow raspberry bushes. Do not put them near a sidewalk or foundation that could prevent the roots from spreading. Keep them a reasonable distance from large trees or neighboring plants that block the sun.
Even after several years of growth, the chances of moving the plant to a better location without seriously stressing it is a tough challenge. It is best to find the right spot the first time around.
How Much Sun do Raspberries Need?
How much sunlight do raspberry bushes need? We all know that the sun is one of the most dominant forces that keep plants alive.
Raspberry bush sun requirements include full sun with at least six to eight hours of direct light every day throughout the growing season. The same applies to where to plant an elderberry bush. The right amount of sun minimizes fungal diseases and improves fruit quality and production.
Soil Requirements
A raspberry patch thrives in a place with well-draining soil that keeps the plants free from root rot. These bushes are bare-root plants, and burying the rhizomes in the right place keeps the root system healthy enough to send up new canes.
If possible, grow these plants in rocky or heavy clay soils. If not, amend the site with organic matter before placing them in the ground.
Raspberry plants tolerate a soil pH range between 6.0 and 6.8. If you prefer to avoid native soil, try planting them in containers. A three-gallon bucket is an excellent place to start.
Move them into larger containers as the plants outgrow them through the next coming years. Add mulch to the base of all plants regardless of where you plant them.
Raspberry Plant Spacing
Always plant each raspberry bush at least four or five feet away from other plants or sturdy structures, but this space could change depending on the cultivars you choose.
Most plants grow four to five feet wide, but they also do well with rows six to eight feet apart. Do not plant red, gold, or purple types within 100 feet of black raspberries since they are more prone to viral diseases.
If you're new at this, only plant a few raspberry plants first and add more later if you wish to expand your patch. Some trellising in the area could be beneficial to support all of the plants that you grow. Ensure that the trellis is at least six feet tall.
Raspberry Pollination
Most of these fruit plants are self-pollinating, but you'll have bigger and better harvests with cross-pollination. Cross-pollination involves planting several different varieties near each other. They attract beneficial insects and produce more fruits this way.
When to Plant Raspberries
Start planting raspberries with a one-year-old cane from a local, reputable nursery. Plant the cane in the early spring when the ground thaws and is workable.
In milder climate areas, plant them in the late summer, and they'll start to appear towards the late winter and ripen by early summer. After planting, water the plants with a drip irrigation system to avoid scorching the leaves.
Pruning Raspberries
Cut all the floricanes to ground level in the fall after the plants bear fruit and leaves start to die. Remember not to forget your gloves! Raspberry plants do tend to prick you if you're not careful.
As the new growth rises from the ground in the spring, start pruning raspberry bushes by tackling any diseased or weak canes. If too tall, prune them back to five or six feet by making a sharp cut with clean garden shears or scissors.
Never cut back more than a quarter of the cane if you can avoid it. Thinning the patch improves the harvest and gives the strongest canes the most energy to produce bigger fruits.
Raspberry Pests and Diseases
Even though raspberries are easy to grow, that doesn't mean that they don't have a few drawbacks. The most significant issue you face is raspberry bugs and diseases attracted to the plants.
Anthracnose, spur blight, and cane blight are some diseases to watch for through the growing season. Spots and canker-like growths on the canes might appear during the late summer or early fall if infected.
Thankfully, none of these affect the roots, and the floricanes must infect the primocanes for the disease to persist the following year.
Verticillium wilt is a more serious fungal disease that could threaten your raspberry harvest or kill the entire plant. Do not grow your raspberries in areas where tomatoes, peppers, potatoes, or eggplants grew over the last three years.
For fungal diseases, keep the site free of debris and water the plants in the early morning to allow everything to dry before the temperatures rise.
Aside from a few diseases, some insects can't help but make their way to your raspberry plants. Birds, aphids, Japanese beetles, fruit worms, and the raspberry cane borer are the insects you might notice. Remove these pests by hand or spray them with pesticides for an infestation.
Harvesting Raspberries
Harvesting raspberries is as simple as you imagine. Whenever the berries are full and juicy, gently pull them from the plant. Try your best to beat the birds to them.
Some variations are more sensitive than others. Be careful not to bruise the fruits as you pull them off. Once you have a complete harvest, turn them into something delicious.
One of our favorite summer desserts is raspberries and cream because it is simple, fresh, and satisfying.
Puree one and a half cups of raspberries in a blender or food processor with the regular sugar. In a separate larger bowl, add the cream, vanilla, and powdered sugar and whisk until it forms stiff peaks.
Grab a clean rubber spatula and gently fold in half of the pureed raspberries to create visible swirls. Stir in the other half of the puree and be careful not to overmix the cream.
Finally, spoon the cream into small bowls and top them with the whole fresh raspberries that were leftover.
Summer doesn't feel right without a bowl full of fresh berries accompanying breakfast, lunch, and dinner. People don't realize how easy these fruits are to grow at home, and the benefits of planting them pay you back for years to come.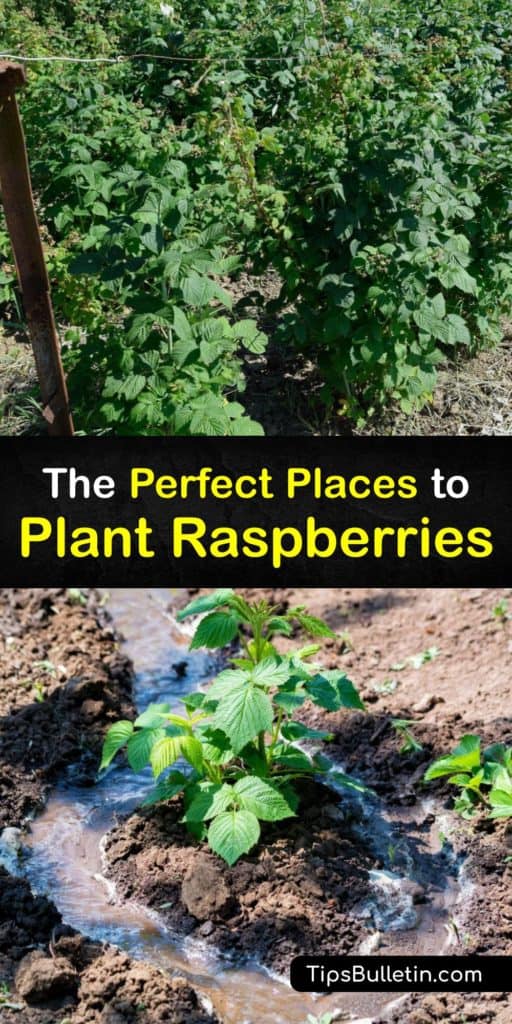 If figuring out where to plant raspberries has brought fresher foods into your home, share these answers for where do raspberry bushes grow on Facebook and Pinterest.