As container gardening and home gardening become more popular, people are looking for DIY ideas to grow their produce. Raised beds are a popular method to grow vegetables at home, and many people wonder, what are the best vegetables to grow in raised beds? Fortunately, raised bed gardening provides many benefits for your vegetables, and it's easy too.
Raised garden beds warm early in the spring, extending the growing season of most veggies. They drain effectively, where drainage is an issue in the densely packed garden soil. Julia Hodges, a seasoned practitioner in gardening, advises, "I always tell new gardeners that raised beds can give your veggies a head start because they warm up and drain better than ground plots." Raised garden beds have a higher soil temperature and give you more control over the earth, ensuring you get your vegetables precisely what they require to thrive.
Popular vegetables like tomato plants, green beans, parsnips, summer squash, zucchini, peppers, and radishes, grow better in warm, loose soil. These vegetables for raised beds are an excellent choice for most home gardeners, including square-foot gardens and those with small spaces.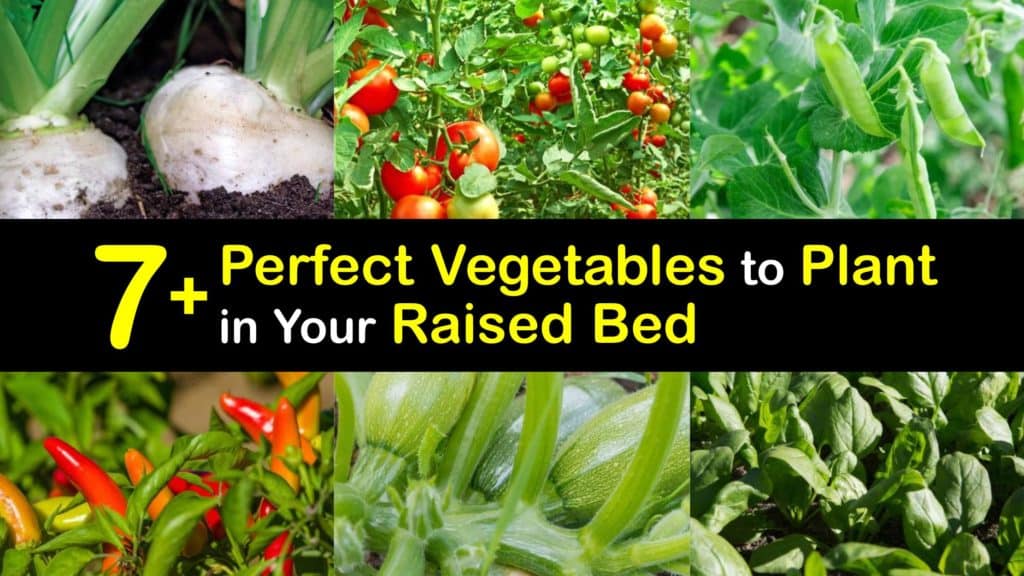 Picking the Perfect Vegetables for Raised Beds
Understanding the best vegetables to grow in raised beds allows gardeners to enjoy growing vegetables in raised beds. When you visit the garden center to choose vegetables for raised beds, consider your growing season and what you like to eat.
Row covers and cold frames are easily used with raised beds to extend the growing season slightly. Ultimately, a big part of deciding what veggies to plant in raised garden beds depends on the climate in your area.
Many growers fall in love with raised bed gardening. It eliminates much of the bending over associated with ground-level garden beds and creates a more accessible and controlled environment with fewer weeds. Determine whether topsoil or compost for raised beds is best or combine the two. Choose the best vegetables to grow in raised beds and reap the rewards.
Note that sometimes cats find your raised beds as appealing as you do. The best way to keep cats out of raised garden beds is by sprinkling cinnamon or peppermint oil around your plants.
Best Vegetables to Grow in Raised Beds – Root Vegetables
Thanks to their love of loose soil to allow the desirable root portion of the plant to thrive, almost all root veggies are ideal vegetables for raised beds.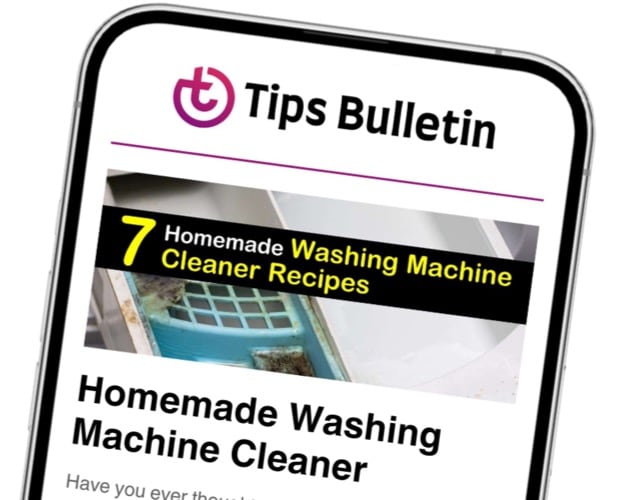 Finally, an email that Transforms Your Home.
Get the latest home and garden tips from our experts, delivered straight to your inbox.
Stick to root vegetable varieties with compact roots, such as Chantenay or baby carrots, in beds shallower than eight inches. Lengthy types are better grown in raised beds deeper than 12 inches.
Root veggies like soil free of stones. Roots fork when planted in garden soil with a lot of gravel or pebbles and grow long and straight when planted in raised beds where the ground is controlled.
Leafy Greens are Great Vegetables for Raised Beds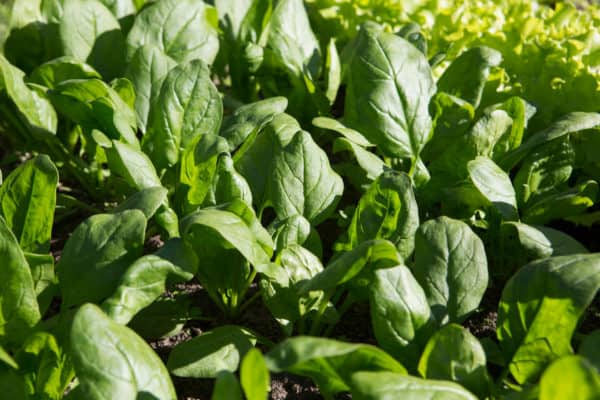 As soon as the earth thaws after the final frost in early spring, sow seeds for your favorite leafy greens like leaf lettuce, arugula, chard, and spinach according to seed packet directions. These quick-growing greens prefer rich soil – planting lettuce in raised beds makes it simple to add compost or organic matter directly to the area where you plant them.
It's easy to sow seeds or tuck seedlings around the margins of beds to save room as these plants typically don't require large spacing. Quick-growing greens like arugula, kale, and lettuce are ideal for interplanting between slower-growing crops like tomatoes and peppers at the start of the season, making them excellent for raised bed gardening.
What Veggies to Plant in Raised Garden Beds – Tomatoes
Tomato plants prefer warm soil, and planting in raised beds, especially in cool weather climates, helps gardeners stretch the growing season. Growers can plant seedlings deeply in raised beds because of the loose soil and tomato plant spacing for raised garden beds becomes important to give them enough space to spread.
Deeper planting encourages the growth of plant roots along the buried section of the stem. A broader, more robust root system improves the plant's ability to absorb water and nutrients.
Tomatoes are available in two varieties: determinate and indeterminate. Determinate varieties, sometimes known as bush tomatoes, reach three to four feet. Vining tomatoes, called indeterminate types, reach seven feet or more. Indeterminate tomatoes are more difficult to care for in raised beds because they require strong trellis or supports.
The fresh growth of indeterminate tomatoes must be tied to stakes every week. Determinate varieties are shorter and easier to care for. Tomatoes with a trailing habit, such as Terenzo and Tumbling Tom, are perfect for planting along the edge of a raised bed.
Zucchini and Summer Squash are Excellent in Raised Beds
It's easy to grow zucchini in a garden bed or raised beds but know that it takes up some room. They're one of the easiest veggies to cultivate and are ideal for a raised bed with full sun. These plants provide excellent shade for the garden's bordering vegetables.
Combine zucchini with garlic to deter pests or nitrogen-loving plants like bush and pole beans to enjoy companion planting advantages. Male and female flowers benefit pollinators, and these delicious squash have both male and female blooms.
Other summer squashes like crookneck and pattypan squash are also great vegetables for raised beds.
Try Sweet or Hot Peppers in Raised Garden Beds
Peppers come in many colors, sizes, and even shapes, and there are dozens of varieties to choose from in a vegetable garden. Sweet peppers are mild to moderately hot, while hot peppers range from mild to fiery.
Warm, well-draining soil works well for sweet and hot pepper plants, whether you are planting jalapenos and peppers in raised garden beds, a container, or the garden. In the early spring, the earth in raised beds heats up faster than the soil in in-ground garden beds, making peppers a great choice for raised bed growing.
After transplantation, the plants adapt better and respond with rapid, vigorous growth, making peppers one of the best vegetables to grow in raised beds.
Raised beds are a smart option for growing peppers because they demand light, well-draining soil and full sun. Water peppers regularly, though they don't like sitting in wet ground. Growing peppers in raised beds with a layer of straw or crushed leaf mulch promotes healthy growth and large yields.
Bush Beans and Pole Beans for Raised Beds
Bush beans and pole beans are among the most accessible and compact vegetables to cultivate in raised beds. From sowing to harvest, growing pole beans in raised beds usually only takes 50 to 55 days. These beans are warm-season crop growers that should not be planted until the last frost passes.
If the seeds are sown in cold, moist soil, they may fail to germinate and rot. Beans get off to a strong start in raised beds because of the earlier warm-up and the well-draining earth.
From late spring to mid-summer, consider succession planting seeds every three weeks when you grow bush beans in containers and garden beds to ensure a long season of delicate pods. Bush beans are easier to cultivate on raised beds because they don't demand much support. Pole beans reach six to nine feet and are best grown on bean towers, bamboo stakes, or netting.
Consider Leeks for Raised Beds
Leeks thrive in the loose, rock-free soil raised beds provide. Plant your leeks two weeks before the last projected spring frost date in a location receiving all-day sunlight for the most abundant plants. Planting leeks in part-shade prevents them from reaching their full potential.
Leeks, like most vegetables, thrive when given one inch of water every week. After the planting holes are filled with soil, a layer of mulch decreases weeds and promotes moisture retention. Harvest leeks once the white section of the stem grows to a diameter of one inch. The majority of cultivars mature after 90 to 120 days.
Aromatic Herbs Make Great Raised Bed Companions
A range of aromatic herbs makes a flavorful, beautiful, and fragrant addition to your raised beds. Herbs like chives, oregano, thyme, basil, dill, and parsley are widely used companion plants thanks to their ability to deter pests and the delight of fresh homegrown herbs in the kitchen.
Some aromatic herbs attract beneficial pollinators to your raised beds and help ensure squash and other veggies receive the vital pollination to yield an impressive harvest.
Marigolds Add Color to Raised Beds
In addition to being beautiful in raised garden beds, marigolds are also functional. These aesthetic plants and their blooms attract beneficial pollinators and repel pests naturally, particularly those associated with tomato plants.
Marigolds are a great companion plant for bush beans, broccoli, squash, and kale, and they grow well in most raised beds. As a neutral companion for many other plants, marigolds are not hazardous, allowing planting in various locations without damaging other crops.
Raised beds are garden plots raised above ground level. They are built by mounding soil into a bed six to eight inches tall without side supports or purchasing or constructing a frame made of wood, plastic planks, or other materials.
These beds are usually small enough to walk around the outside and tend all the plants without stepping on them. By creating a raised bed and learning what veggies to plant in raised garden beds, growers can have fresh produce in small spaces or try a new kind of gardening.
Choose the best vegetables to grow in raised beds based on what your family likes to eat and your growing season, and start planting your own vegetables for raised beds.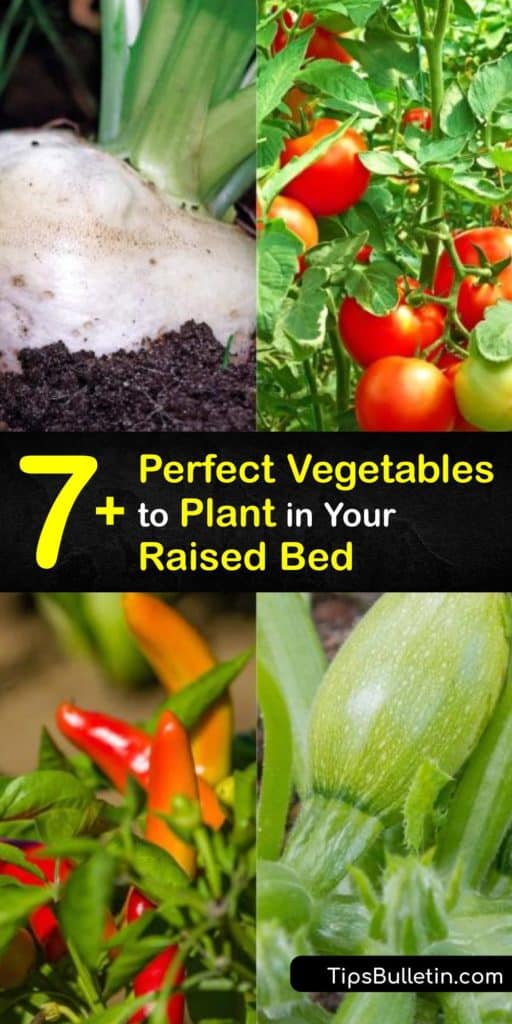 If you loved this article on the best vegetables to grow in raised beds, please share these fantastic tips on what veggies to plant in raised garden beds with your family and friends on Pinterest and Facebook.