Everybody loves eating fresh vegetables from their garden, and most of us feel the same way about eating fresh fruit. While a crisp apple or peach is sweet and juicy to bite into, nothing beats homegrown citrus taste. The best part is there are several easy to grow citrus trees that you can plant in your backyard.
When it comes to citrus trees, most of us think of orange and lemon citrus trees, but there are so many other possibilities. If you are new to growing citrus plants and are nervous about starting, consider raising the dwarf varieties rather than the giant-sized trees.
The dwarf trees range from eight to twelve feet tall when grown directly in the ground. If planted in large containers, they tend to stay smaller than that. The only downfall to planting many of these easy growing citrus trees is if you live in areas below zone nine, they may not survive year-round outdoors.
Tips for Planting Citrus Trees
When looking for the ideal planting location for citrus trees, stay at least 15 feet away from all other trees and structures to give them the room they need to grow. Never plant your trees within 15 feet of each other, even if they are the same type of tree.
For optimal growth, plant in sandy or loamy soil with good drainage, as standing water kills citrus. Choose a location on the southern side of your property, as this provides the trees some protection from cold, harsh winds.
Before digging the hole for the root ball, clear away any other vegetation, including grass. Dig the hole ten inches bigger than the root ball and fill with water. Place the tree inside the hole and ensure the top of the root ball is level with the top of the soil.
Fertilize with a citrus fertilizer every four months. Apply two pounds of fertilizer for every year of the plant's age; if it's two years old, apply four pounds.
When using fertilizer, spread it along the tree's drip line; never spread it near the trunk. Water your trees regularly and allow the soil to dry out some before the next watering.
One thing to watch for with citrus trees is rootstock suckers. These problems appear below the graft union of citrus trees and will eventually take over the tree if left to their own devices.
Rootstock suckers give way to all kinds of weird and crazy fruit mutations, including sour tasting fruit, too many seeds, or even bizarre formations on the skins.
Easy to Grow Citrus Trees for Every Garden
If you live in zone nine or below and wish to plant citrus in your garden, opt for easy to grow container fruit trees and dwarf varieties, as you can turn them into houseplants with grow lights in the winter. Add perlite to heavier soils to reach the desired soil consistency.
While pineapples are not a citrus fruit, growing a pineapple plant is easy, too. Cut or twist off the pineapple crown when you are peeling the fruit.
Follow basic directions for regrowing a pineapple from its crown. The process is simple but it does take several years for fruit production.
Citrus Trees that are Easy to Grow – Meyer Lemon Tree (Citrus x meyeri)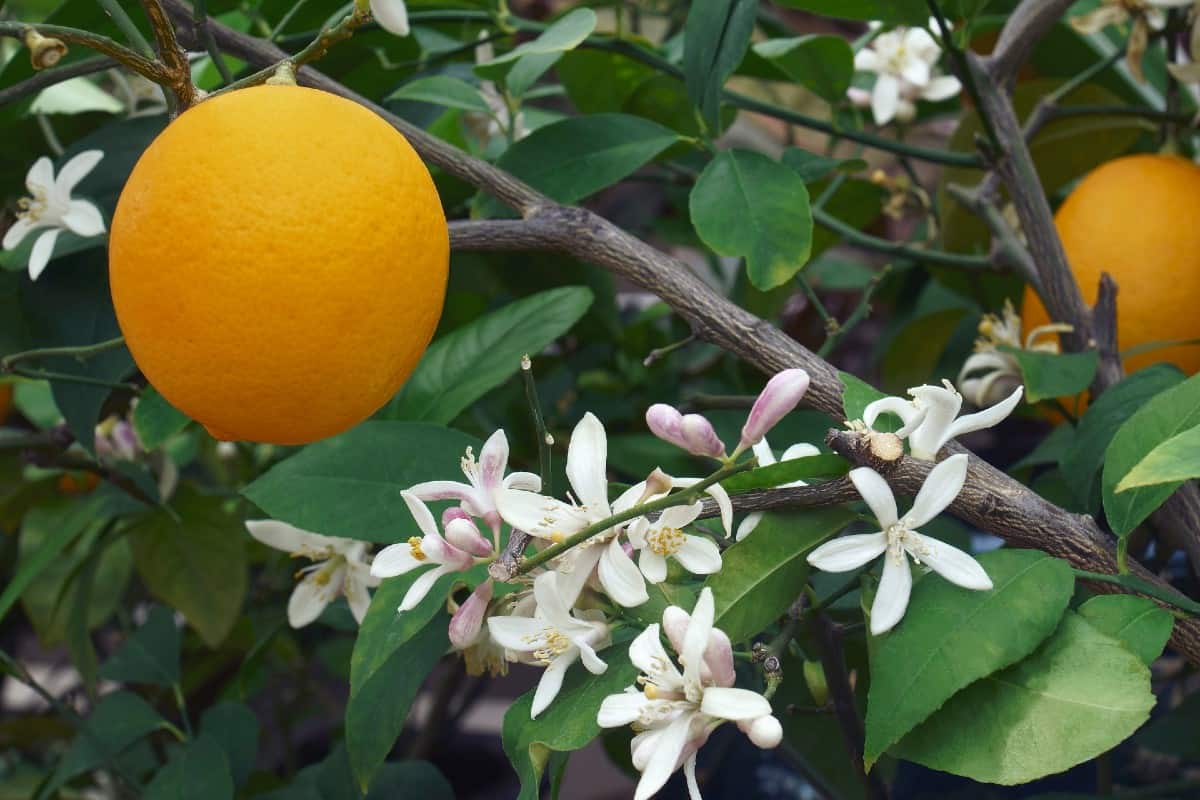 Meyer Lemon trees are a favorite among gardeners as they bear plenty of fruit and have extremely fragrant blossoms. Many people consider them the best dwarf fruit trees.
Meyer lemons are sometimes preferred over other lemons, as they have a sweeter taste with thin skins. The taste and thinner skin are ideal for cooking. As they grow, Meyer Lemon trees form a shrub shape, but you can prune it to resemble a tree.
These fruit-bearing trees spread about 12 feet with a similar height. Meyer Lemon trees bloom in fall and early spring. The ripe fruit is soft to the touch and an egg yolk yellow.
If you start to experience bug problems, make a neem oil mix for lemon trees. Neem oil is good for insect and disease control and is safe for all kinds of plants.
Tahitian Lime Tree (Citrus latifolia)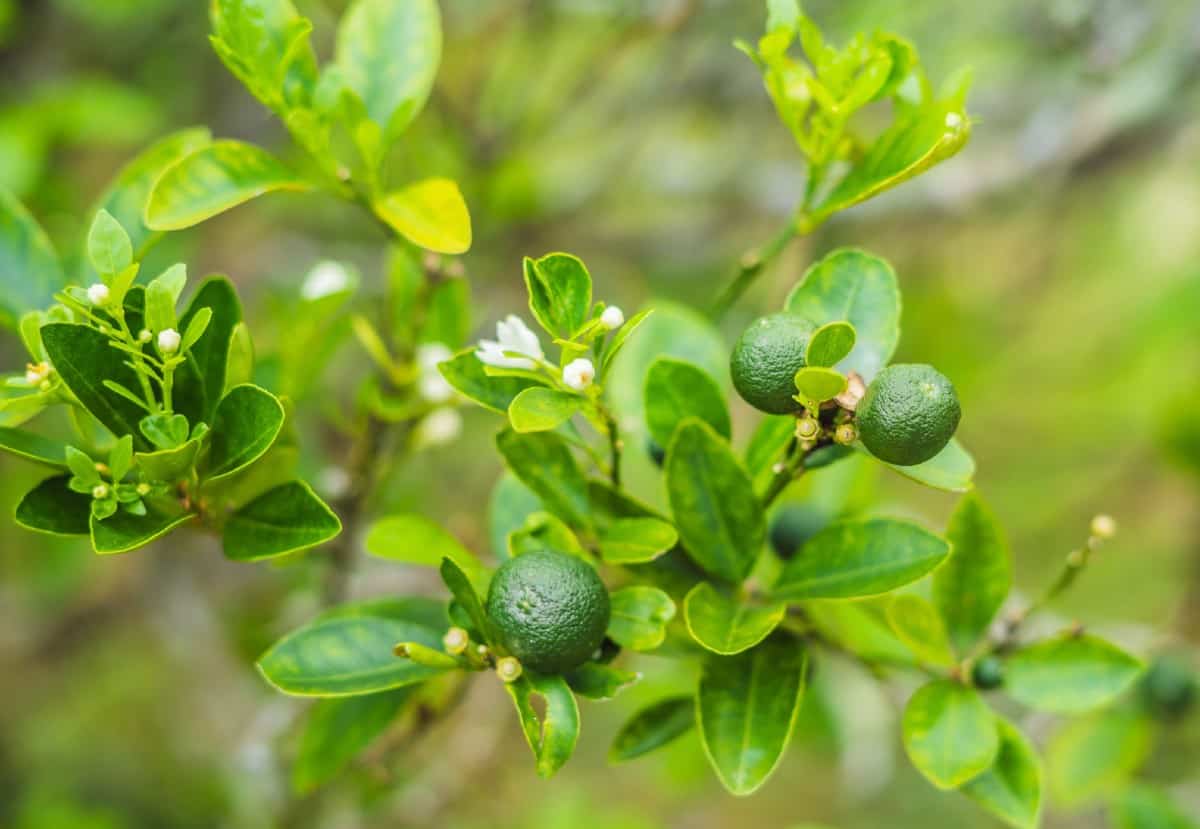 Also known as a Tahiti Persian lime, these fruits are a combination of a pummelo, citron, and a micro-citrus. When planting a Tahitian Lime tree, they do best in tropical climates but adapt to semi-tropical ones.
Use well-draining soil to prevent root rot and keep the tree healthy. Unlike other fruit trees, this one does not require pollination for the fruit to set.
The Tahitian Lime also tolerates colder temperatures than the Mexican Lime and Key Lime tree, but damage begins to occur at or below 28°F.
Kumquat Tree (Citrus japonica)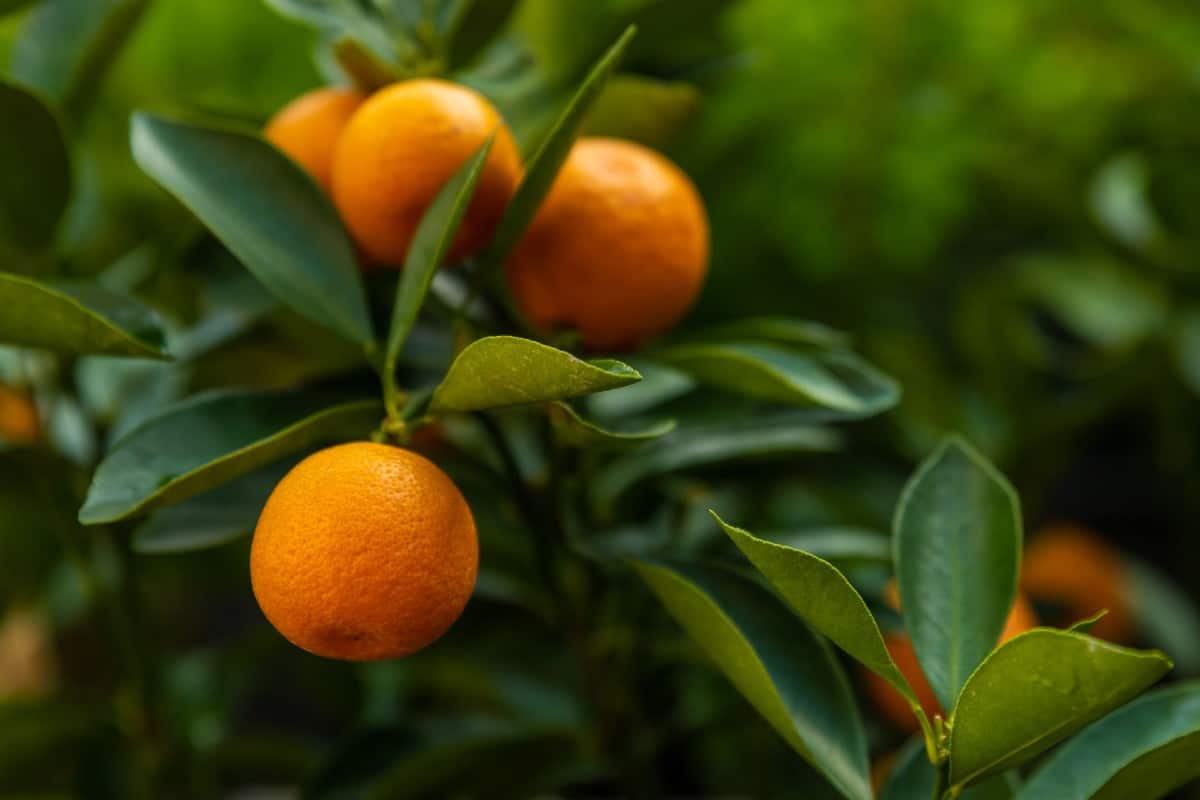 The thornless branches of the Kumquat tree are home to dark green, glossy leaves and tiny white flowers. Blooms of the Kumquat happen in small clusters or individually.
The white flowers give way to small fruits that are orange-yellow. The edible skin offers a sweet taste, while the pulp is a bit sour.
Unlike many other citrus trees, Kumquats flower late in the growing season, with blooms not appearing until the end of spring or start of summer. This tree is more cold hardy than others as it adapts to temperatures as low as 18°F.
Ruby Red Grapefruit Tree (Citrus x paradisi 'Ruby Red') – Simple to Grow Citrus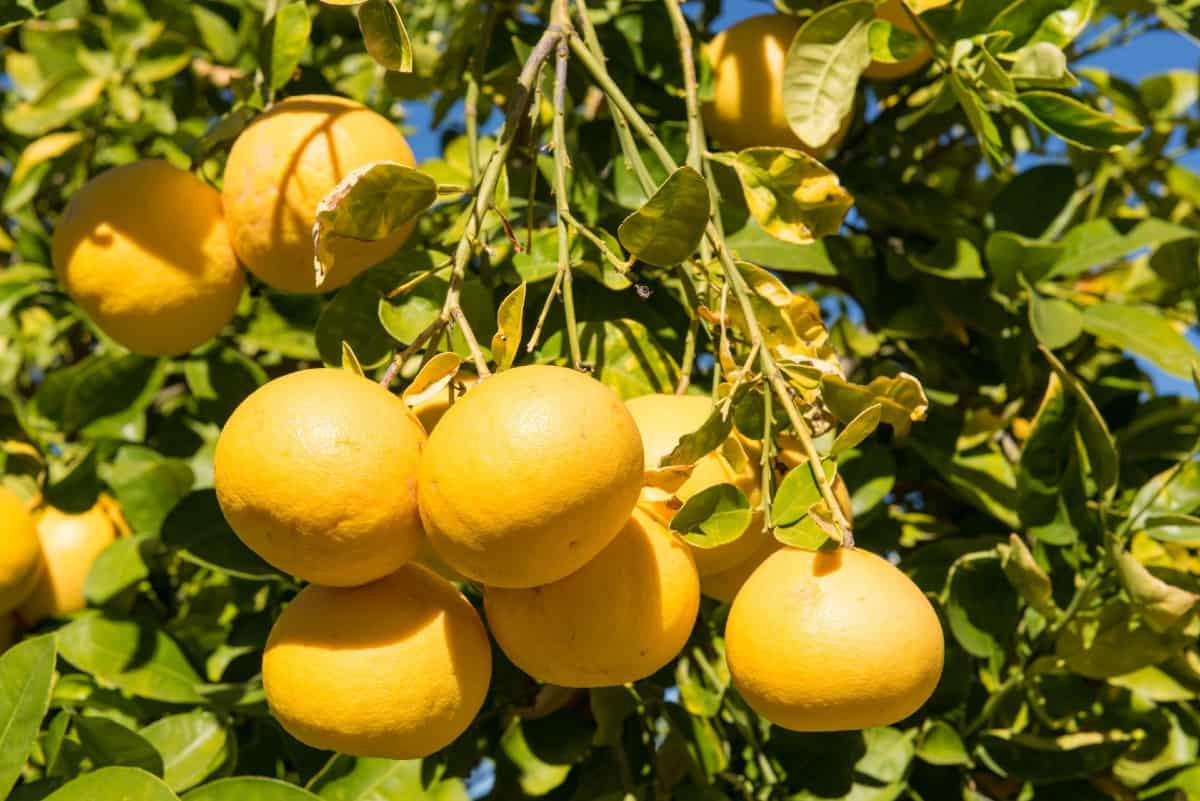 If you love grapefruit, there is no question about adding the Ruby Red Grapefruit tree to your garden. The sweet grapefruit offers amazing flavor, no seeds, and the ease of peeling to get the health benefits of all the other grapefruits.
Ruby Reds ripen during the winter months, long after the others are done. While it grows well in the ground, it is only successful in zones eight through eleven.
If you live in zones four through seven, you can still grow it, but it must be in a container on your patio so it can be brought in during the winter.
Valencia Orange Tree (Citrus sinensis 'Valencia')
The Valencia Orange tree is perhaps the most popular in the world. The plump Valencia Orange has a sweeter flavor than other oranges, making it the ideal fruit for juicing, but it also tastes great when eaten raw.
Prune these trees in the spring before blossoms appear by removing any diseased, discolored, or dead branches.
Use a citrus fertilizer on these trees, three times a year, and water regularly. To retain moisture and keep weeds away, apply mulch around the base, making sure it's three inches deep by six feet wide.
Kaffir Lime Tree (Citrus hystrix)
In zones nine and ten, you can grow Kaffir Lime trees outside year-round, but as dwarf citrus trees, they grow best indoors. The fruit is often referred to as Makrut lime, and its leaves are usually found in numerous Asian dishes.
What makes the Kaffir Lime tree stand out among other lime trees is the distinctive, dark, glossy green leaves.
The leaves look like two leaves growing together, as the one leaf looks like it's growing from the top of the other one. Pick the leaves every couple of weeks to stimulate new growth.
Easiest Citrus Trees to Grow – Tangelo (Citrus x tangelo)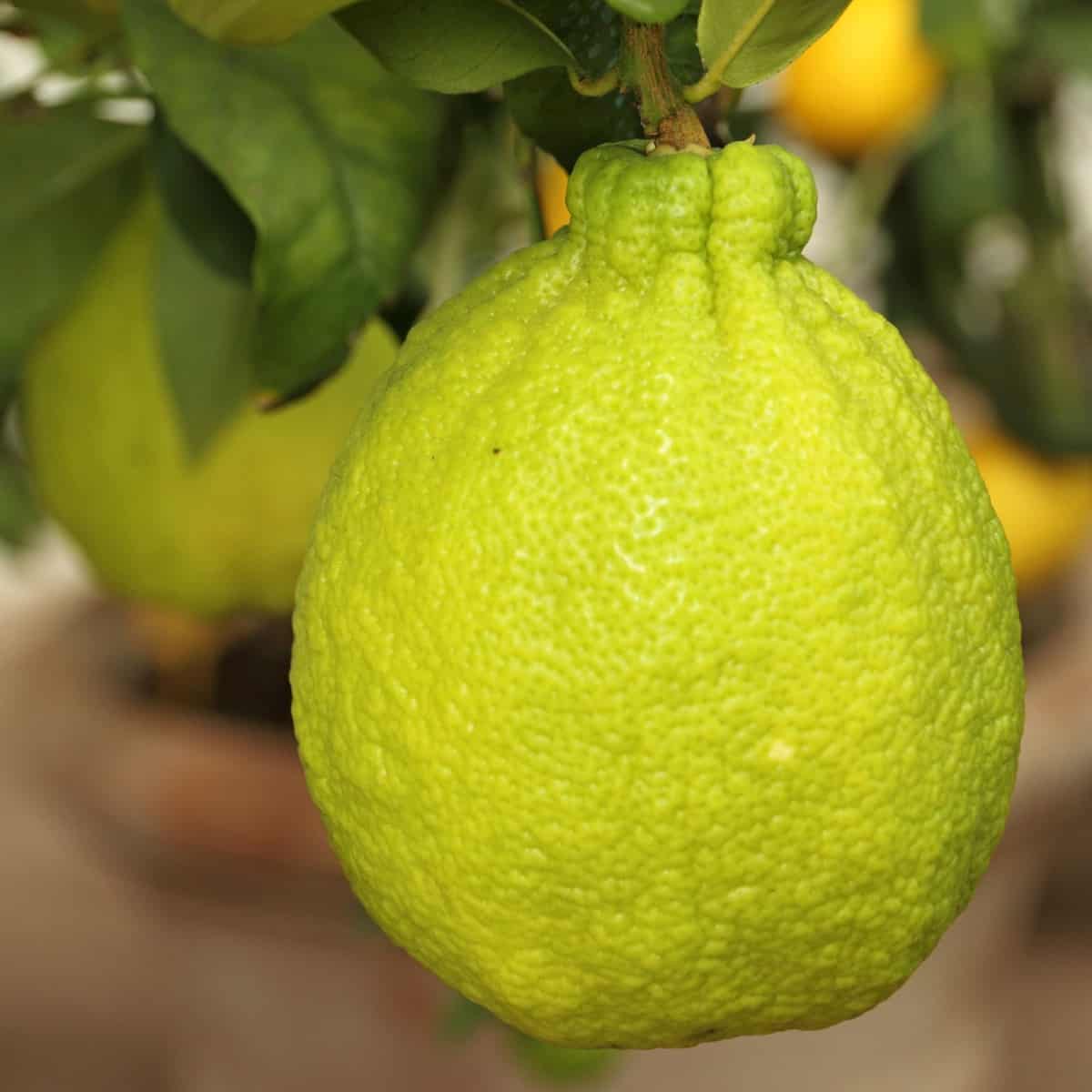 The fruit of the Tangelo tree is a hybrid of two other citrus fruits – using a combination of tangerine, pomelo, mandarin, and grapefruit. These fist-sized juicy fruits first taste tart, followed by tangy.
They are easier to peel than other citrus fruits because of their loose skin. The Orlando Tangelo tree is more cold hardy than other Tangelo trees and is known for its more abundant sized fruit and its cup-like leaves.
The Minneola or Honeybell was the first known Tangelo tree known for its bell-shaped fruit on the larger and sweeter side.
Key Lime Tree (Citrus aurantifolia)
The evergreen Mexican Key Lime is medium-sized and reaches heights between six and a half to thirteen feet tall. The flowers on this tree are fragrant and rest against deep green leaves.
After blooming, golf ball-sized yellow-green limes begin to appear. To successfully grow a Mexican Key Lime tree, choose a healthy specimen. Ensure there are no holes or ragged edges on the leaves, as that is a reliable indicator of a bug infestation.
Look at the bottom; if you see roots through the drainage holes, the tree is root-bound and not a good choice. Before planting, amend your potting soil with organic compost.
Tangerine Tree (Citrus tangerine)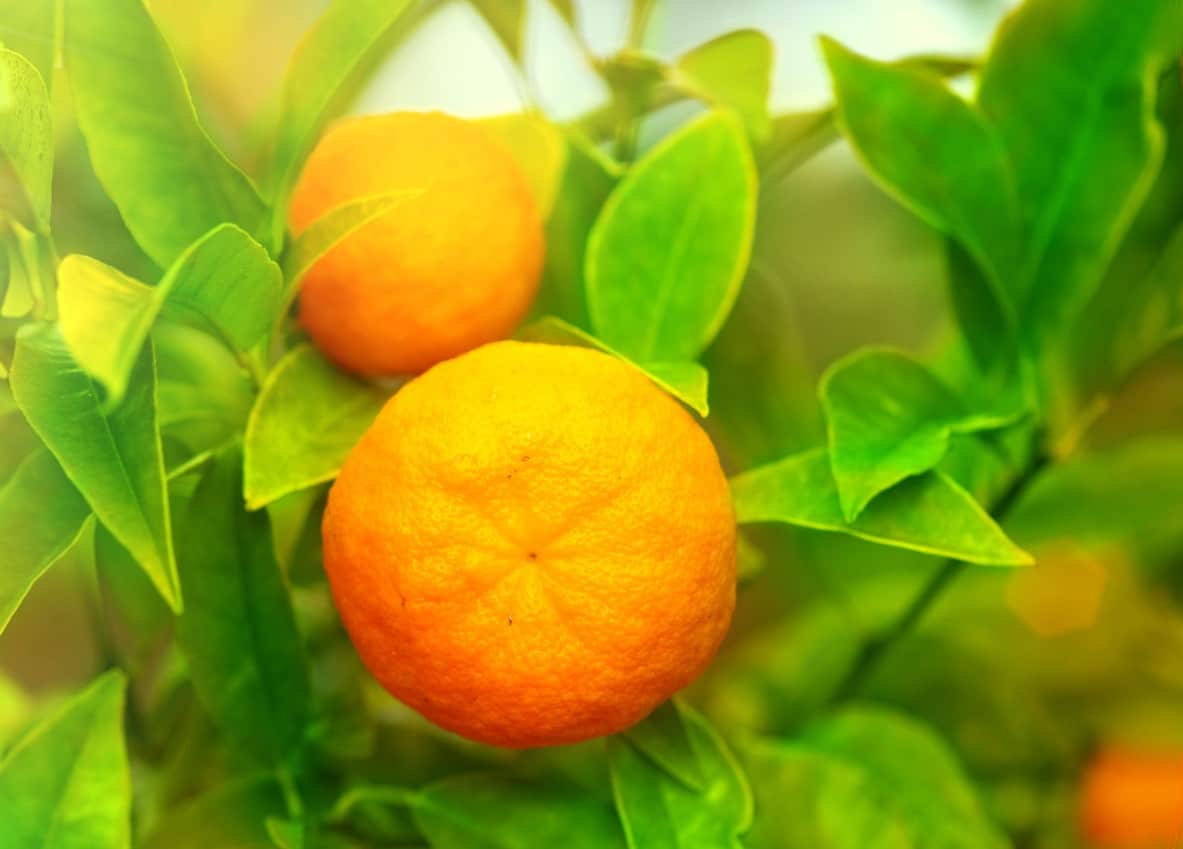 It is interesting to note that the Tangerine tree is closely related to the Mandarin Orange tree. Tangerines offer sweet, juicy, and pulpy flesh with a skin that's easy to peel.
These trees grow in pots well, as long as you don't live in a subtropical or tropical climate. Use neem oil to treat spider mites and aphids on citrus trees. These trees are more cold hardy, but will not survive any hard freeze.
When planting or choosing their location, provide a protected place for optimal results. These trees depend on the sun, so plant where they receive a minimum of six hours of sunlight each day.
Washington Navel Orange Tree (Citrus sinensis 'Washington') – Yummy Citrus Trees
The medium-sized Washington Navel Orange tree is the one that homeowners plant when they want the tastiest oranges to eat. The seedless fruit is easy to peel and is preceded by fragrant blossoms in the early to mid-spring.
The green foliage is beautiful in its own right. The Washington Naval Orange adapts itself to growing conditions in just about every area; the only exceptions are colder coastal locations and desert climates.
This tree requires weekly watering, but during extreme heat, increase watering to two or three times a week.
Calamansi Tree (Citrofortunella microcarpa)
The Calamansi tree is sometimes referred to as the Calamondin tree and is a citrus hybrid native to the Philippines, China, Borneo, Sulawesi, and Taiwan.
This tangy and tart citrus fruit is used in many Filipino dishes in the same manner as Americans use lemon, including fish or meat marinades. When planted in a pot, it generally only reaches five feet tall, but when planted directly in the ground, it grows much taller.
As this tree doesn't tolerate standing water, use well-draining soil – most use a potting mix of loamy soil and sand. To encourage fruiting year-round, avoid overwatering, and provide lots of sunlight.
Imperial Mandarin Orange (Citrus reticulata)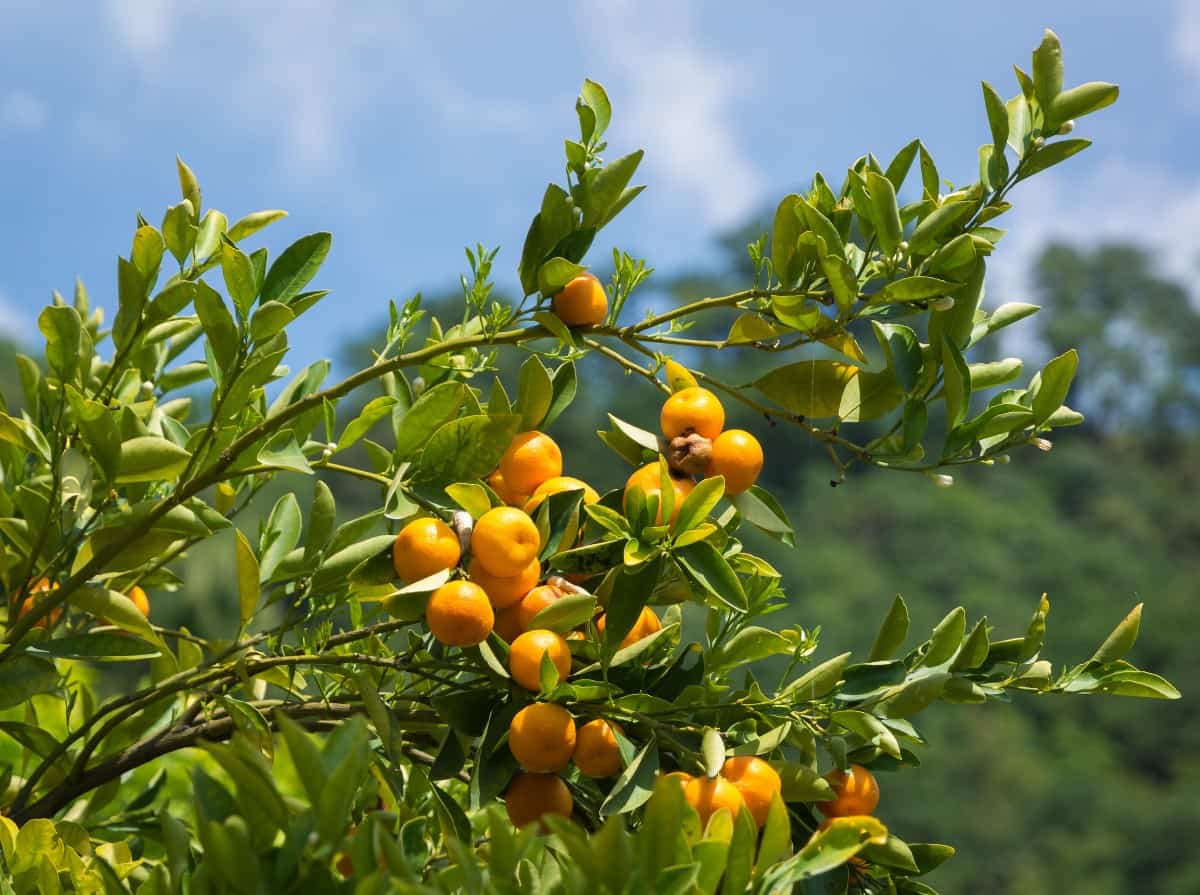 The Imperial Mandarin Orange tree stands out from other Mandarin trees with its compact crown, as others feature weeping-style branches. The medium-sized tree grows upright and doesn't have thorns. The long, slender green leaves taper down to a point.
The fruit is on the small to medium size and turns a yellow or pale orange once ripe. The smooth and glossy rind of the fruit becomes slightly rough and puffy once it matures. Each fruit contains up to 11 fleshy segments with a pleasant taste and few seeds.
The Sometimes Forgotten Citrus Tree – Citron (Citrus medica)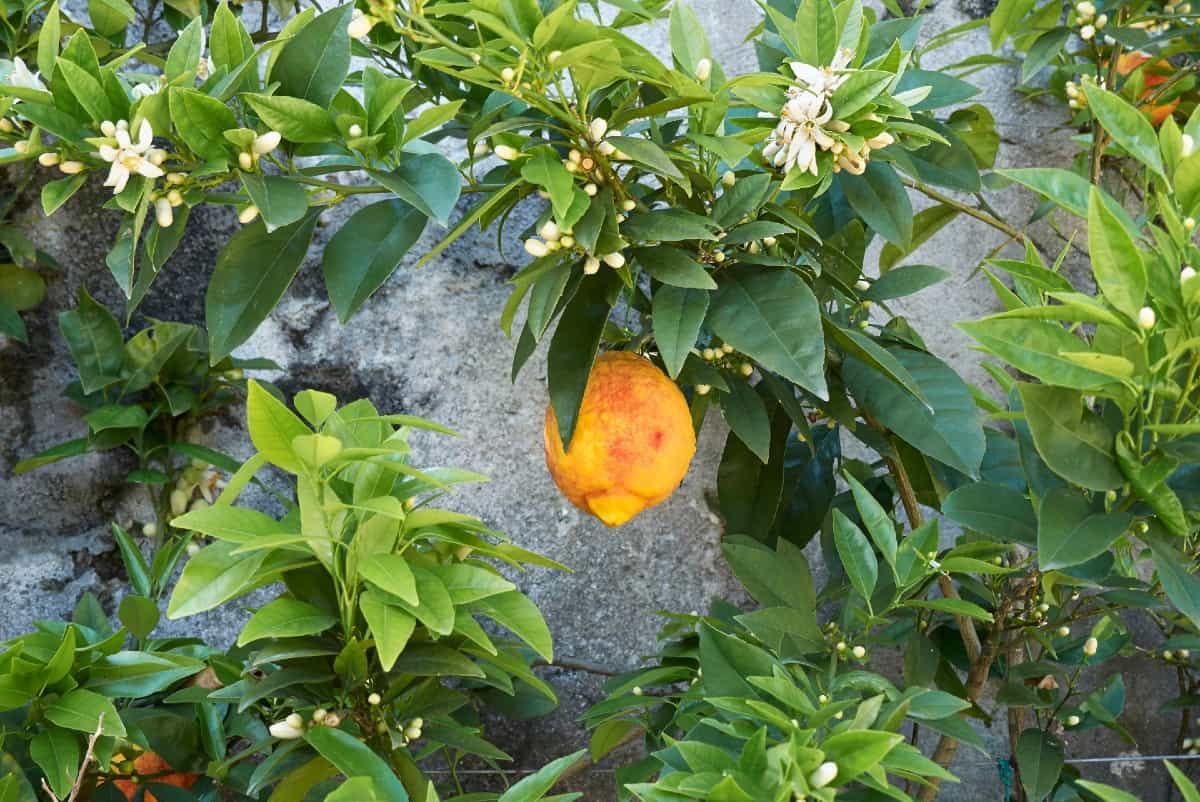 On the larger side, this fragrant fruit is known for its thick rind. Although the fruit doesn't have much flesh, the Citron tree is an original citrus fruit and is one of the bases for all other citrus species either through natural or chemical hybrids.
The flesh of the Citron fruit is not as acidic as that of lemons, despite its similarity. The fleshy rind is also more fragrant than the peels of others. A slow-growing tree, this one grows between eight to fifteen feet tall with lemon-scented evergreen serrated edge leaves.
Pomelo (Citrus maxima)
The fruit of the Pomelo tree, sometimes called a pummelo, is the largest of all citrus fruits and is a close relative of the grapefruit. Native to the southeastern part of Asia, the Pomelo tree is one of the only non-hybrid trees.
Its fruit tastes quite similar to the grapefruit, but its rind is thicker, and the bitter membrane is not edible. The tree reaches up to 50 feet tall, but some stay as small as 16 feet—the crooked trunk measures between four to twelve inches wide.
The dark green, glossy elliptic shaped leaves average eight inches long, and the yellowish-white flowers emit a pleasant fragrance.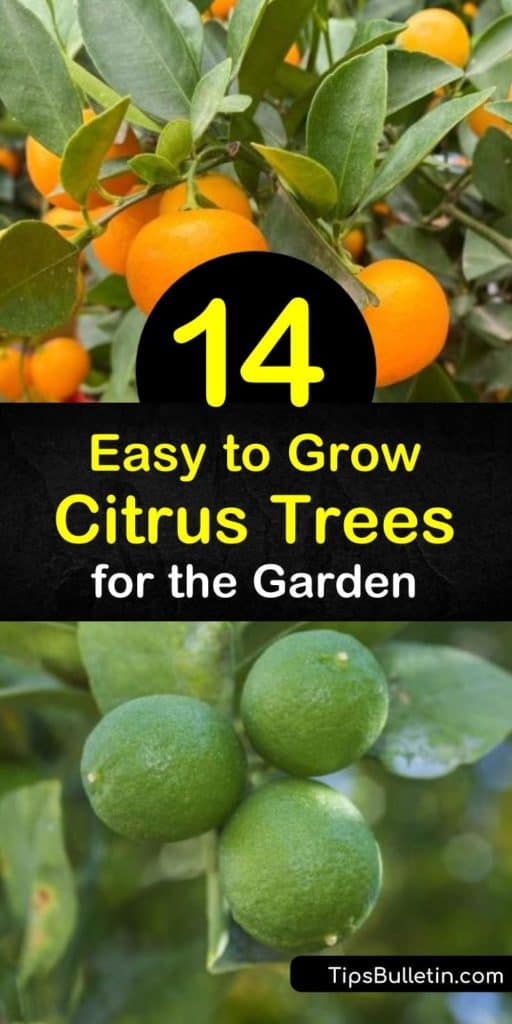 Thank you for reading our thoughts on growing citrus trees. If you found any of our ideas on the citrus varieties that are the most straightforward to grow, please share our thoughts on these easy to grow citrus trees with others on Facebook and Pinterest.