It may be below freezing in Antarctica, but you can still grow fresh fruit there. Just visit the McMurdo greenhouse to see the lemon tree they raised from a single seed.
If they can grow fruit trees in containers in such a harsh environment, so can the rest of us. Not only do these intrepid gardeners struggle against lack of proper sunlight, but it's also extremely arid at the South Pole. But there are many hardy varieties of indoor plants that thrive in pots.
Once you've decided what plant you want to grow, it's time to choose a container. First, plan on a 15-gallon pot for a mature fruit tree since it may expand to four to six feet tall. And if you're going to move pots indoors in the winter, put them on casters to make heavy containers easy to transport.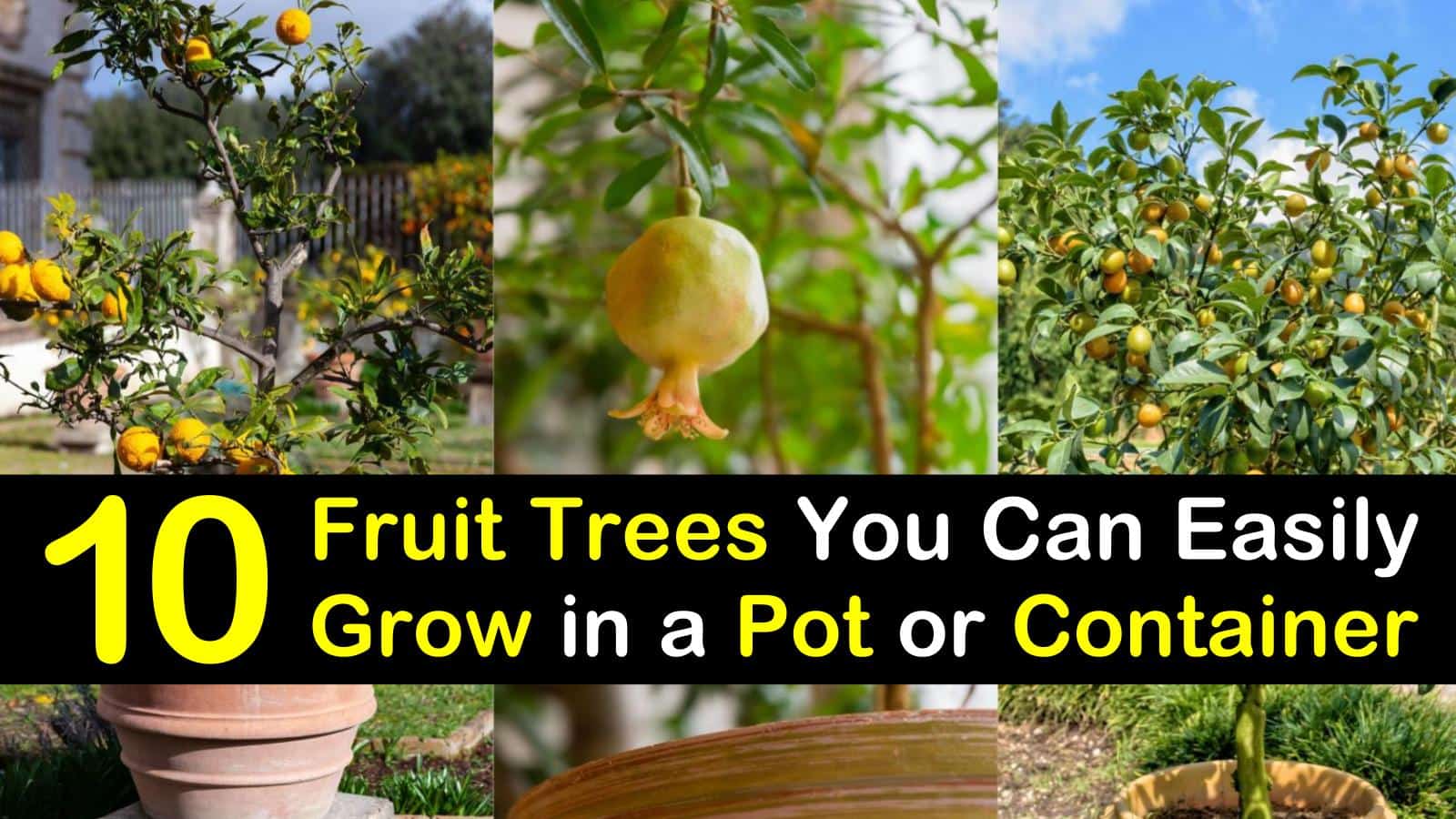 Growing Fruit Trees in Pots
It's not hard to grow fruit trees in pots. Whether you are trying to regrow a pineapple or want fresh lemons whenever you want, only a few considerations are necessary.
Do you prefer plastic, clay, or some other material for your pot? For example, plastic is lightweight and resistant to fungi and mold. Then, although terracotta pots are heavier, they allow water to evaporate faster, and don't heat up as much in the sun.
Finally, you'll need to select the best kind of potting soil and compost, which may vary according to whether you're raising citrus, apple, fig, or other types of fruit. Get advice from your local garden center; plus you can find guidance online and in gardening books.
There are many advantages to growing fruit trees in pots. These dwarf trees will still give you the delicious fruit you want at almost any time of year, but you can also move them around as needed.
When the weather is colder, you can move them inside where they can benefit from the warm interior. During warm weather, transfer them to the patio or deck so they can take advantage of the sun's rays.
While not trees, growing strawberries in containers is just as easy. Just be sure they get enough sun and watch for slugs who like the fruit as much as people do.
Now I'd like to show you all the delicious kinds of fruit trees you can grow in pots. Note that there are also many other kinds of trees, like indoor palm trees, that you can grow in a pot, as well.
Growing an Apple Tree in a Pot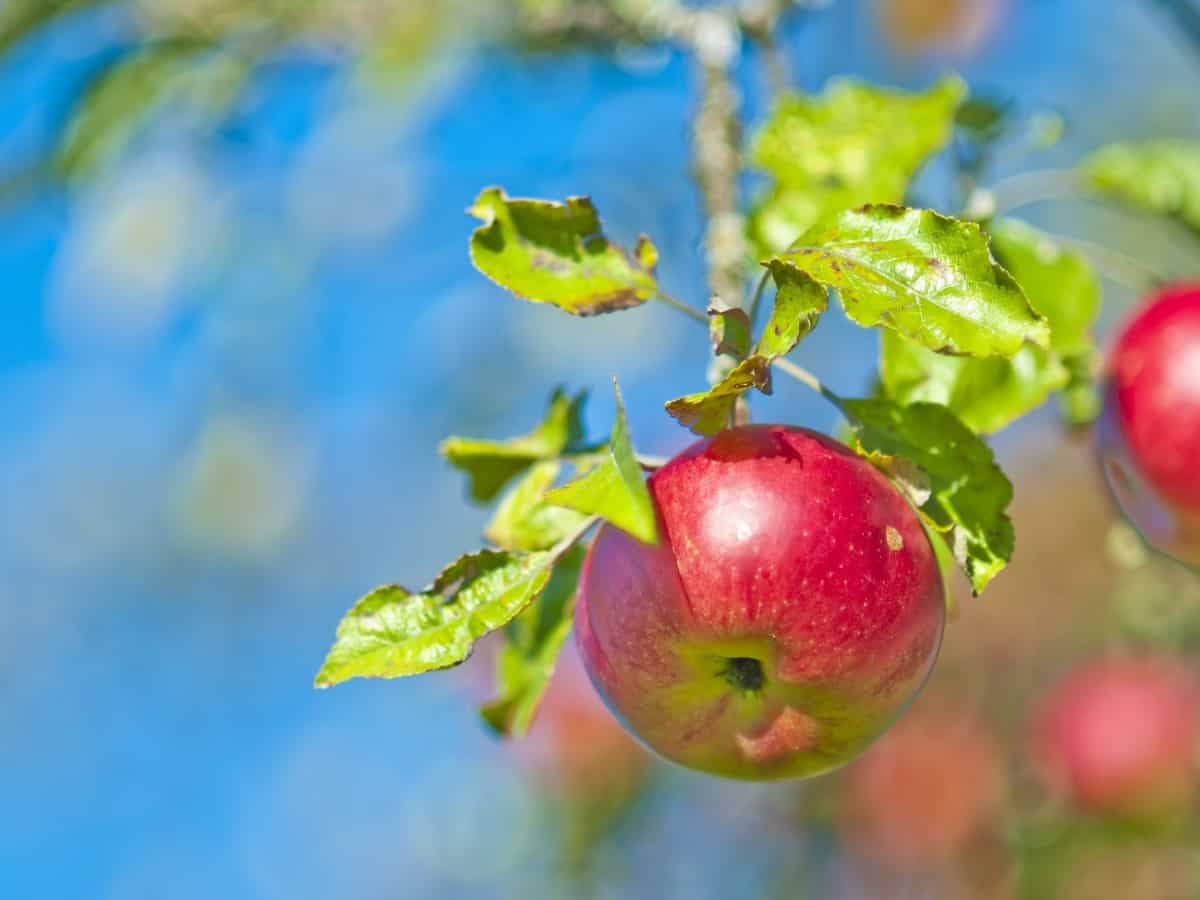 Yes, you can grow apples in pots. They just need to be big enough to handle the tree. The trick to growing apple trees in containers is using cordons. These are frames you can buy or build.
The cordons encourage the tree to branch out like a bush. Or, choose to dwarf rootstock by trimming back excess in the root ball. With these two methods, your trees will focus their efforts on fruit instead of their height.
Another trick is to raise more than one apple tree at a time so they will pollinate each other. For example, try Fuji and Honeycrisp together, or Pink Lady and Jonagold. And if you enjoy cooking apples, raise Sierra Beauty, Liberty, or Gordon varieties.
Take care to plant your apple trees in the right type of soil, water them as directed, and watch for pests who like apples as much as you do. With some care and attention, your apple trees will be producing delicious apples that you can enjoy right off the tree or gather to make some yummy homemade recipes.
Apricot – Perfect for Container Gardening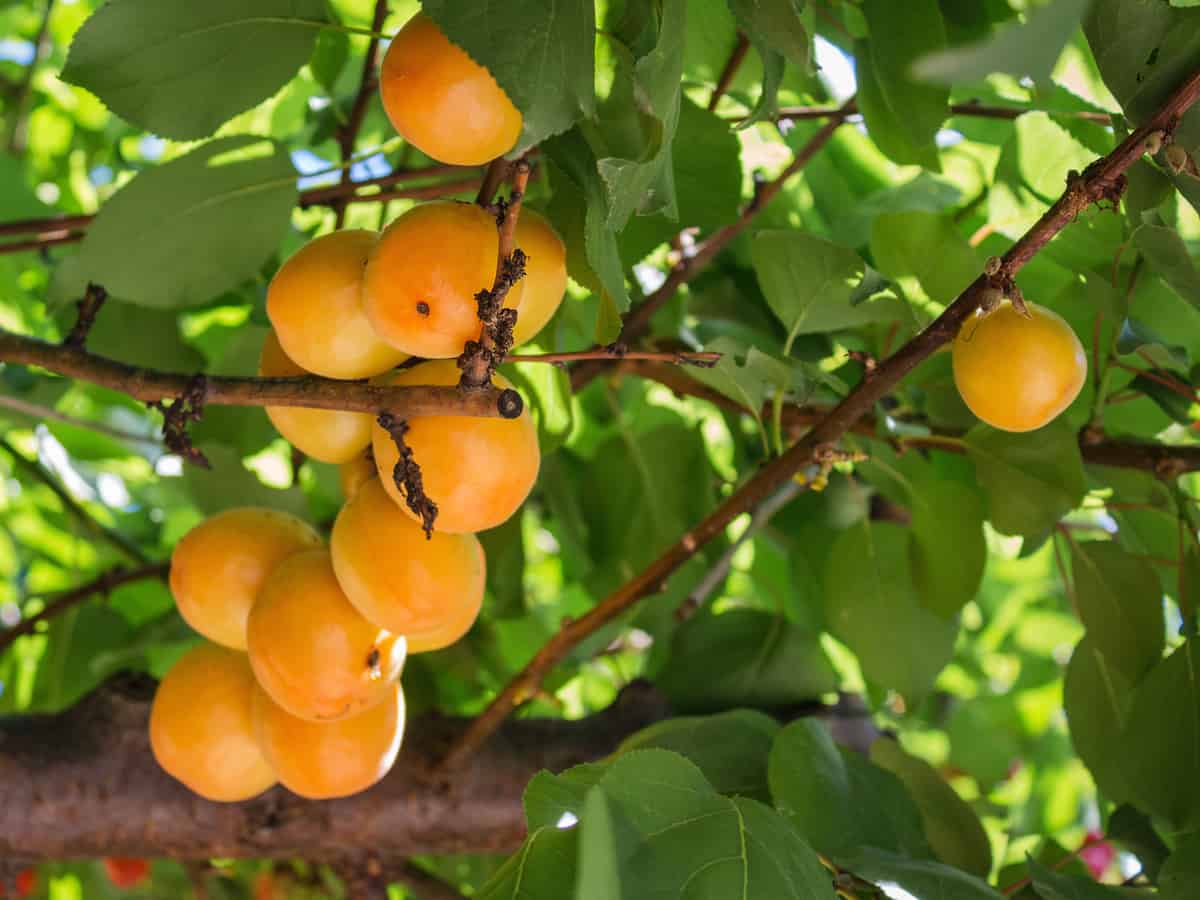 Dwarf apricot varieties like Stella and Stark Golden Glow thrive in containers. And you can prune back any other kind of apricot to raise it in a pot.
If you live in an area with balmy winters, try Blenheim, Flora Gold, and Gold Kist because they are low-chill. They don't need a long cold season to grow fruit.
Water-soluble fertilizer, one of the uses for coffee grounds, tends to be best for apricots. They do well in sunny locations where their soil never completely dries. And their fruit is ready to harvest when it's firm and yellow.
Cherry Tree – Ideal to Grow in a Large Container
Most cherries fertilize themselves (except for Bing), making it possible to experiment with only one tree. But that may not be enough if you truly love this tasty fruit.
And fair warning, the birds will love it, too. If you place your container outdoors, prepare to hang netting as a defense once the cherries ripen. Popular varieties of cherry include Stella, Lapins, Duke, and Morello. These grow well in partly shady places.
You can raise them as a bush from dwarfing rootstock or on an espalier against a wall. And keep them well-watered so that they develop juicy fruit.
Fig – Grow this Fruit Tree in a Container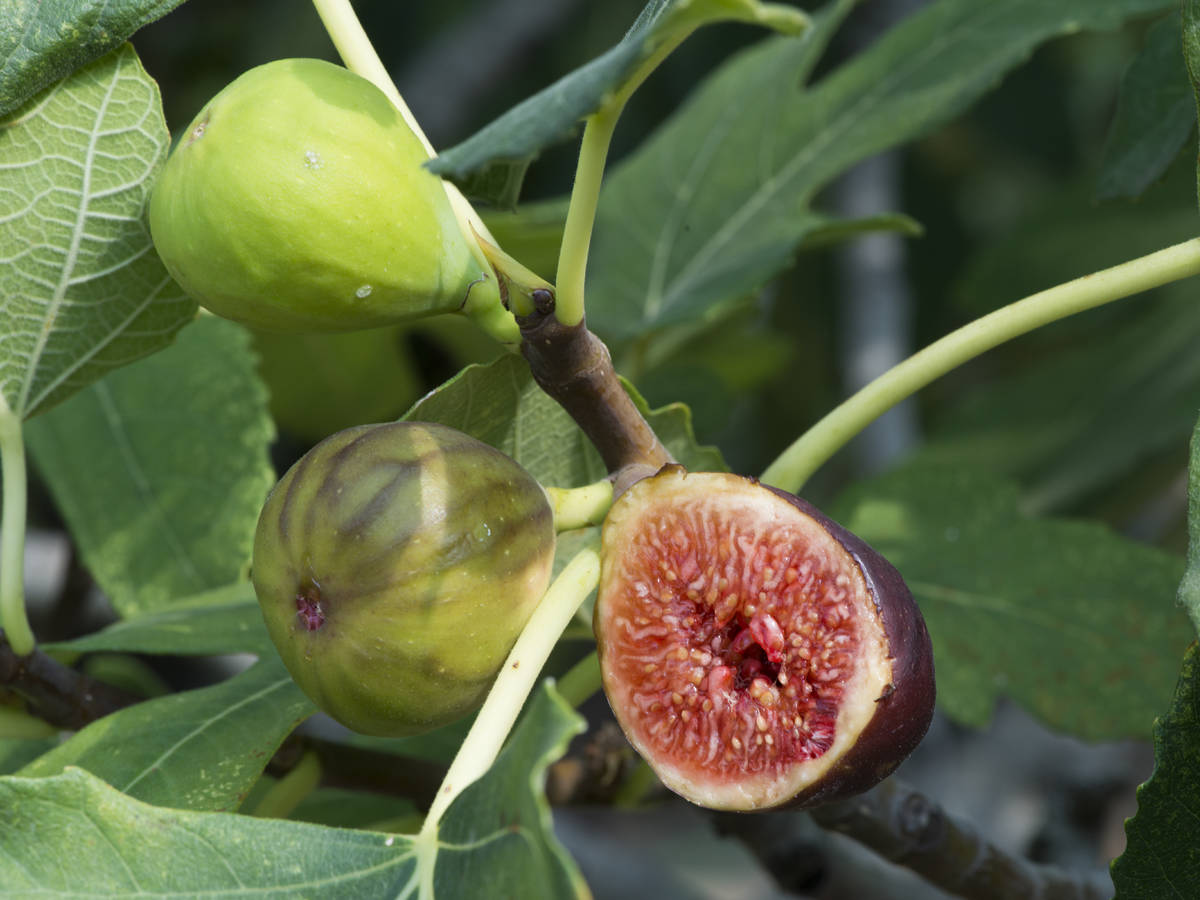 Figs are decadently delicious alone or with strawberries in a strawberry-fig jam. You may have thought you couldn't be growing fruits indoors in containers if you live in a colder climate, but you're wrong.
While you'll be raising them strictly inside in the winter, that's not a problem as long as you have pots with adequate drainage.
And, you can plant them in a smaller container, then upgrade as their root ball fills the space. Fig trees don't need a lot of pruning, but they can reach 15 feet in height if you don't trim them back once in a while.
Fig trees naturally bush, but you can train them into one main trunk. It's important to note that some people have an allergic reaction when handling figs, so always use gloves when working with your tree or the fruit just to be safe.
Olive Tree – Easy to Grow in a Large Pot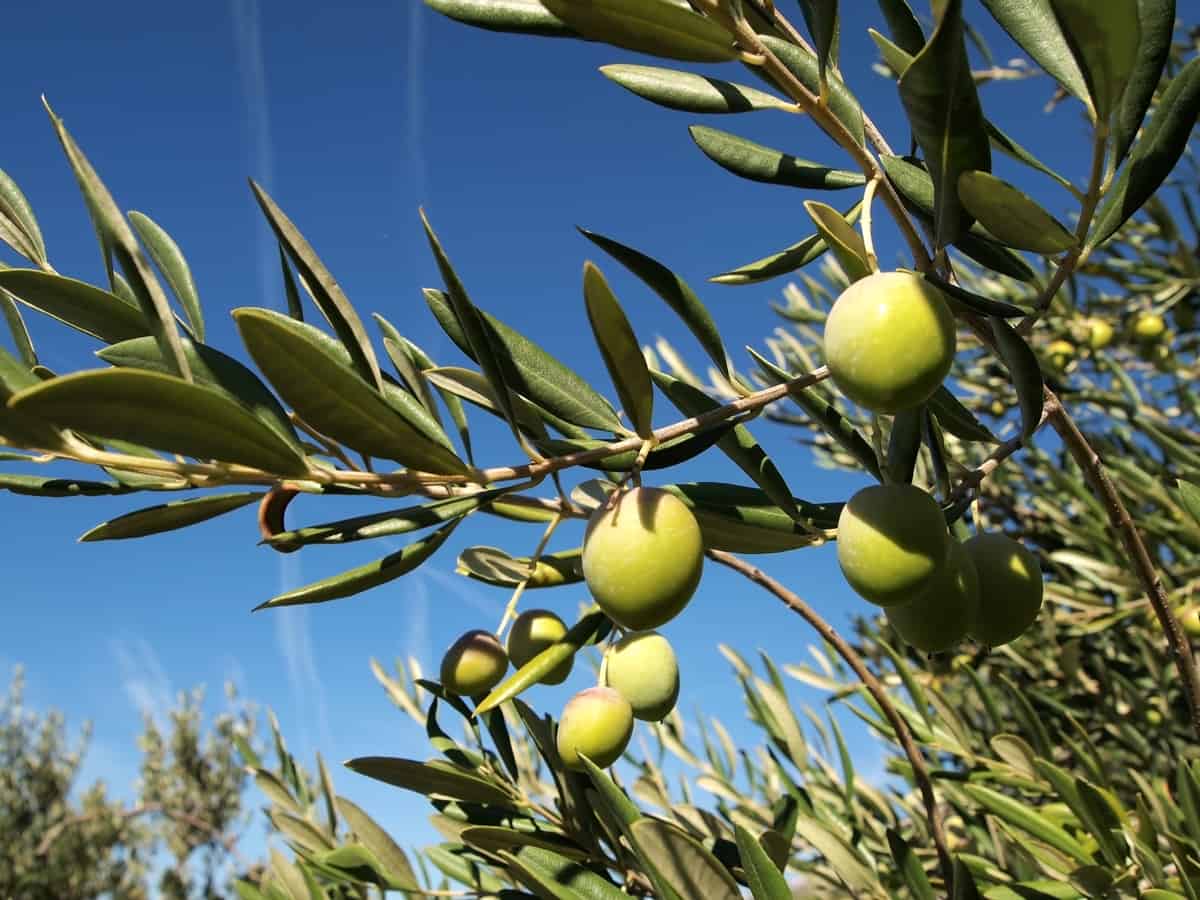 Since you might enjoy olives as a garnish for your drinks or your meals, wouldn't it be handy to grow them in your home? They prefer six hours of light each day, so place the pot in a south-facing window. Dwarf olive trees thrive in a cactus mix that's well-drained.
Plus, they do well in drier air indoors. Be sure to confirm the variety you choose is fruit-bearing like Picholine or Arbequina. And plan to expose them to cooler temperatures to encourage them to produce fruit.
Orange – Perfect for Small and Large Pots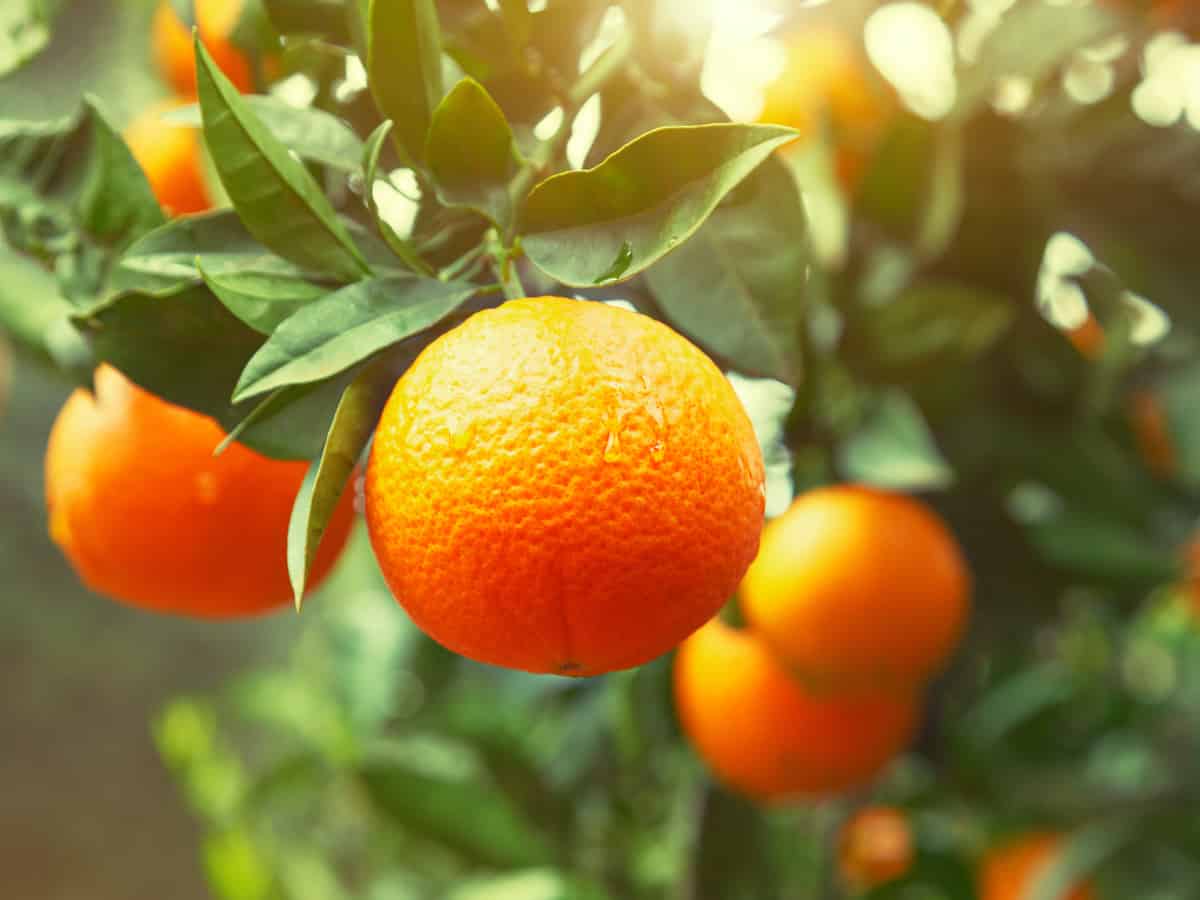 Orange trees might make you think of sunshine and summer, but they are sensitive to frost. If you live in a zone with winter temperatures below 35°F, move them indoors during cold weather. They make great indoor fruit trees.
When you plant orange trees, it's easiest to choose one from a nursery instead of starting with seeds. Try the Calamondin variety if you're new to growing oranges.
Pot the rootstock with the graft scar above the soil level, but cover the roots. And orange trees prefer moist ground, plenty of sunlight, and frequent feedings of fertilizer.
Peach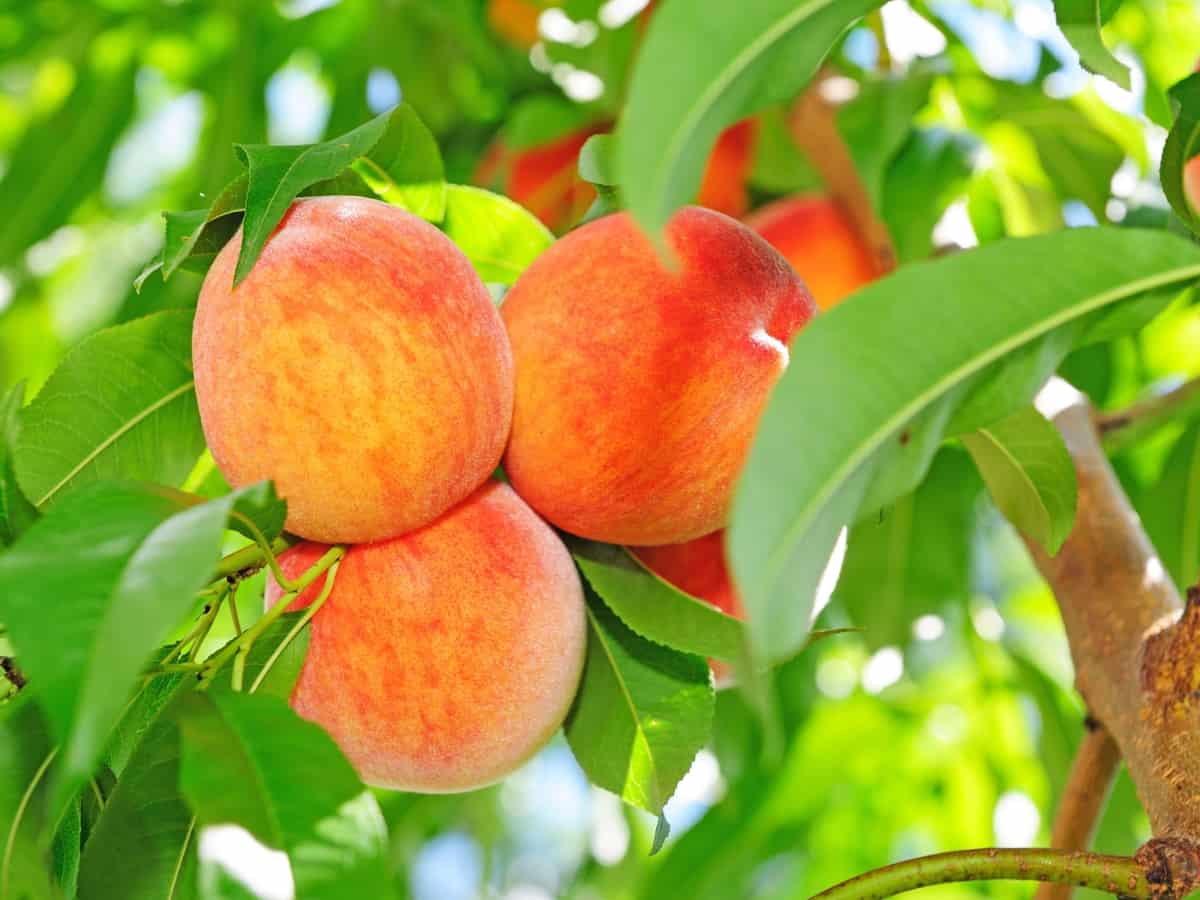 Did you know that the first peach trees came from China? Now they thrive around the world in climates like USDA hardiness zones 5 through 8. And they love sitting in full sun.
For best results, keep these dwarf fruit trees well-watered. You can slow down the water evaporation by spreading mulch over the soil. And try potting mix that contains vermiculite and peat moss to conserve moisture.
Pear Tree – The Perfect Fruit Tree for Container Gardening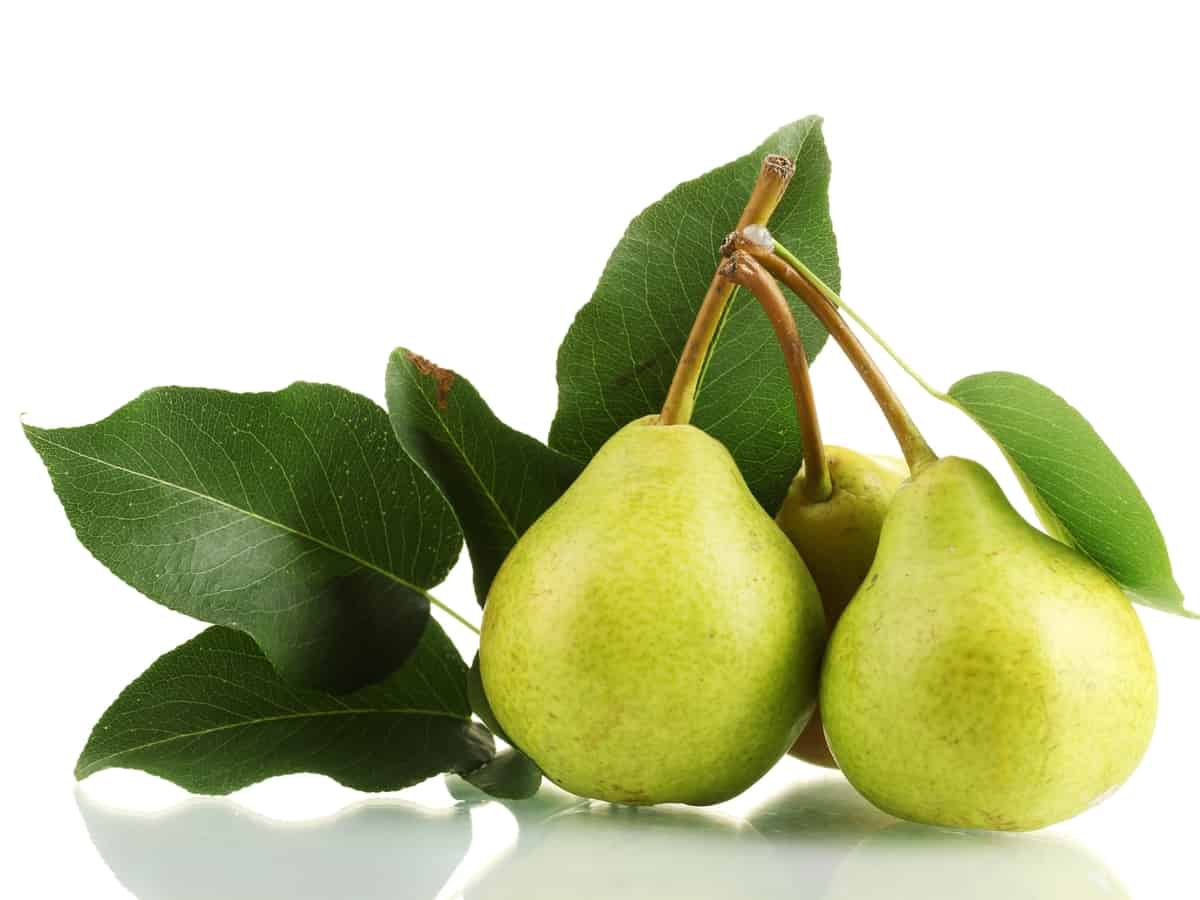 Like apples, pear trees grow like bushes from dwarfing rootstock or with cordons. You can also put them on an espalier, which is like a lattice, so they grow against a wall.
Some kinds, like Anjou, Bartlett, and Kieffer, can pollinate themselves, and that means you only need one pear tree. But that doesn't mean you can't raise more than one because if they cross-pollinate, you'll end up with more fruit.
Other popular types of pear include Bosc, Comice, and Seckel. And note that Asian varieties like Chojuro and Shinseike require another compatible tree to pollinate them.
Plum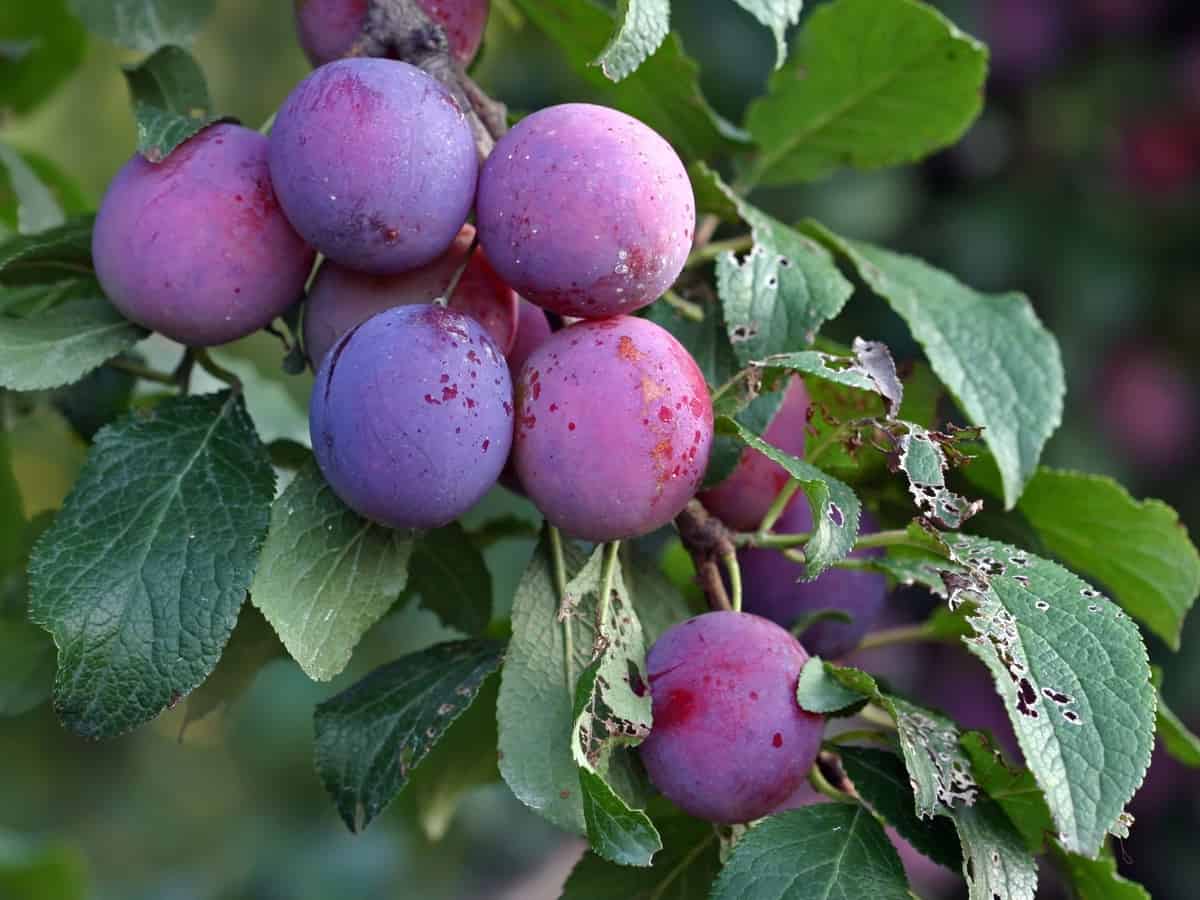 Grow fruit trees in a container like plum trees for an easy project. They will produce lots of fruit without the need for pollination as most varieties are self-fertile.
Keep an eye on them in the middle of the summer to make sure the plums are at least two inches apart. Thinning out their fruit ensures the tree will have a bumper crop next year, too.
Plant plums against a wall to grow as a fan or use dwarfing rootstock. They like full sunlight and a thorough watering each week so that the soil doesn't get completely dry.
Pomegranate – Easy to Grow Even in a Small Pot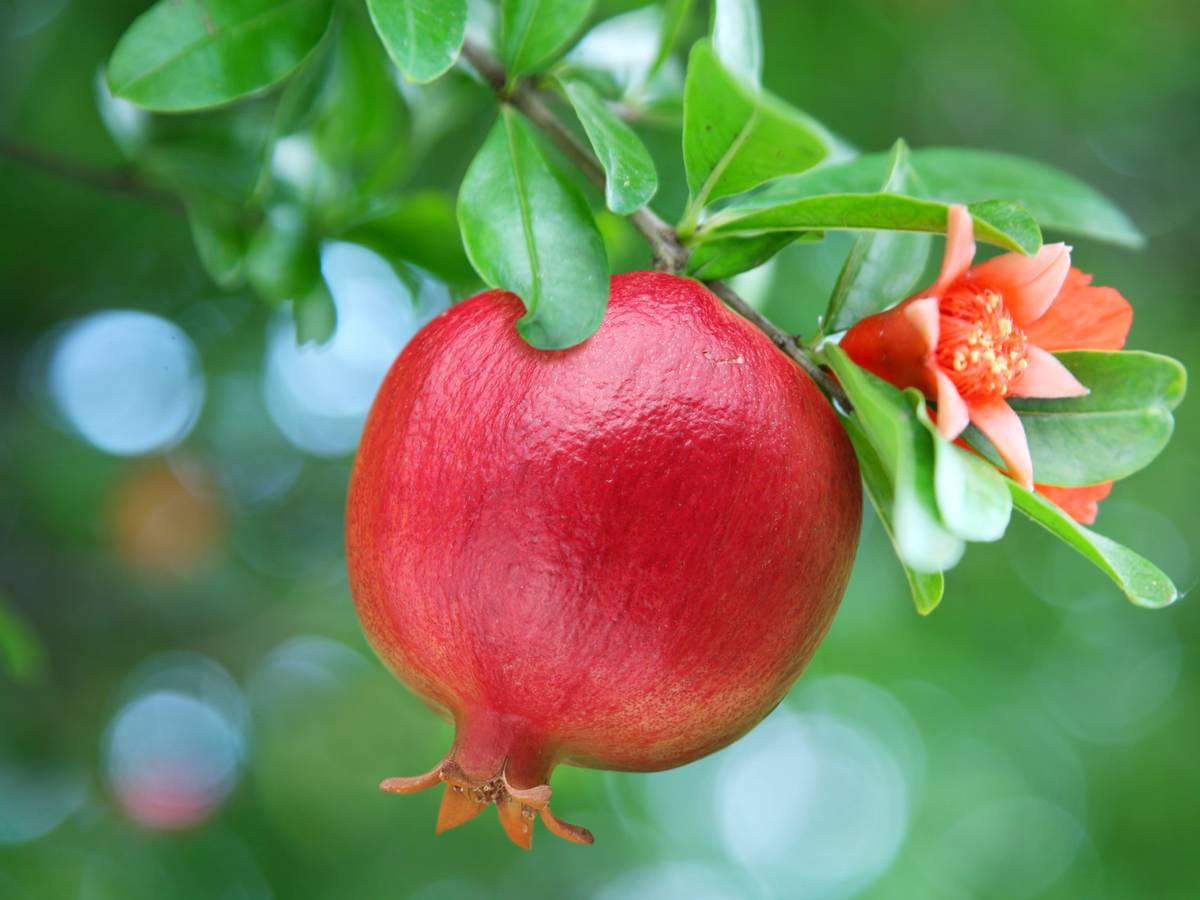 Since pomegranate trees can reach 30 feet in height and are fast growing trees, choose the dwarf variety for your container garden. The diminutive Punica granatum var. Nana only grows to 3 feet.
Gardeners recommend terracotta containers and soil with good drainage for raising pomegranates. These fruit trees do well in rooms with a lot of light, like southern or eastern exposure. And they prefer temperatures above 40 degrees.
You've just seen how you can enjoy a private orchard indoors by growing fruit trees in containers. It's amazingly easy and you have the benefit of fresh fruit without harmful pesticides.
Whether you grow a pineapple plant or pomegranates, in most cases, all you need is plenty of sunshine and a little diligence to take care of their needs.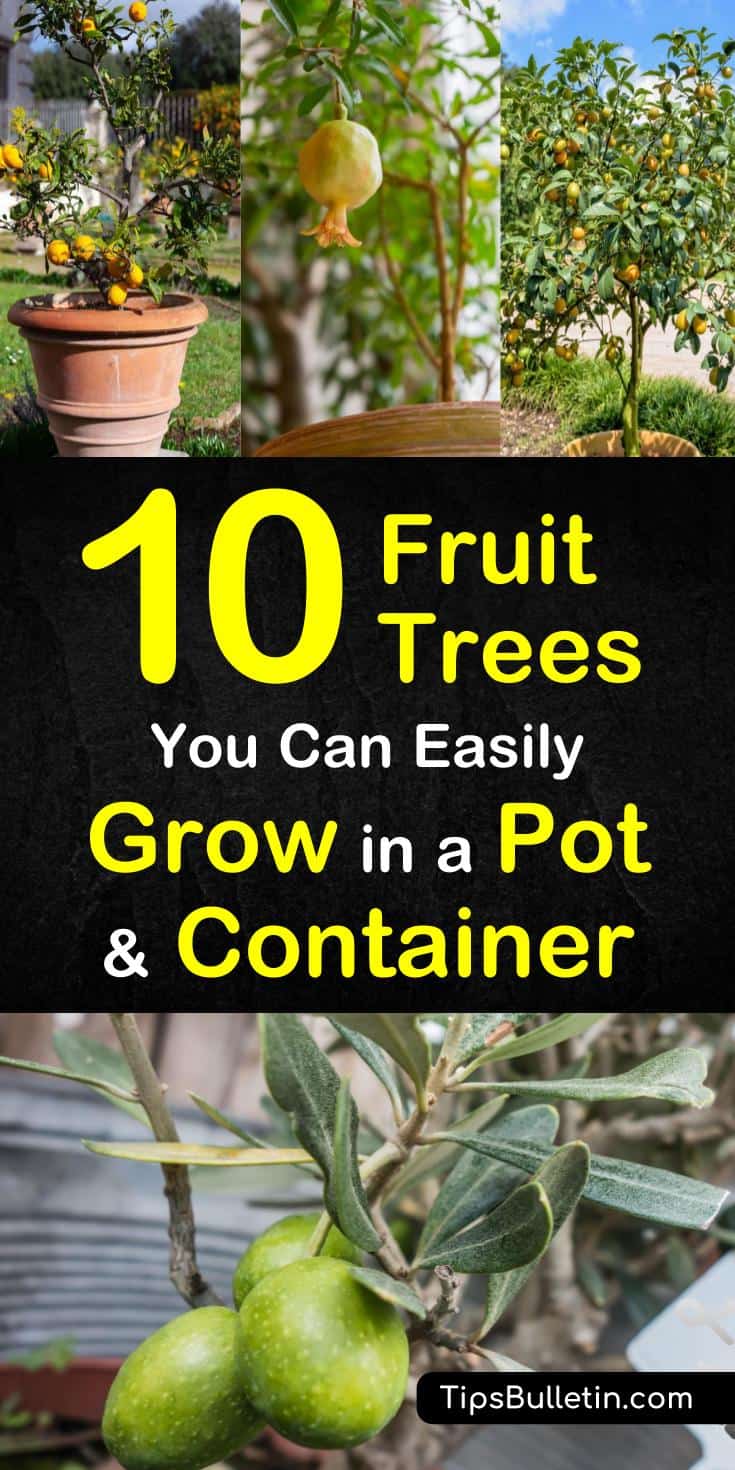 If you like this article about fruit trees you can grow in a pot, please share this information about how to grow fruit trees in containers with others on Pinterest and Facebook.