For centuries, homeowners have included fruit-bearing trees in their yards. Why? One reason is practicality because fruits have become increasingly expensive to buy. Does that sound appealing? Of course, it does! Whether you have a big yard or a small space for potted plants, wouldn't it be nice to gather fresh fruit crops right at home? With dwarf fruit trees, you can do just that — harvest your own fruits.
Once you experience picking fruits from your home-grown trees, you will wonder why you didn't think of it sooner. It is effortless to accomplish even if you have no planting experience at all.
It is a simple solution to any home needing a source of healthy food. With proper care like pruning and watering, you'll be able to eat fresh fruit in no time. Here, we have listed the top fruit bearing dwarf trees that can turn your patio or balcony into a mini orchard.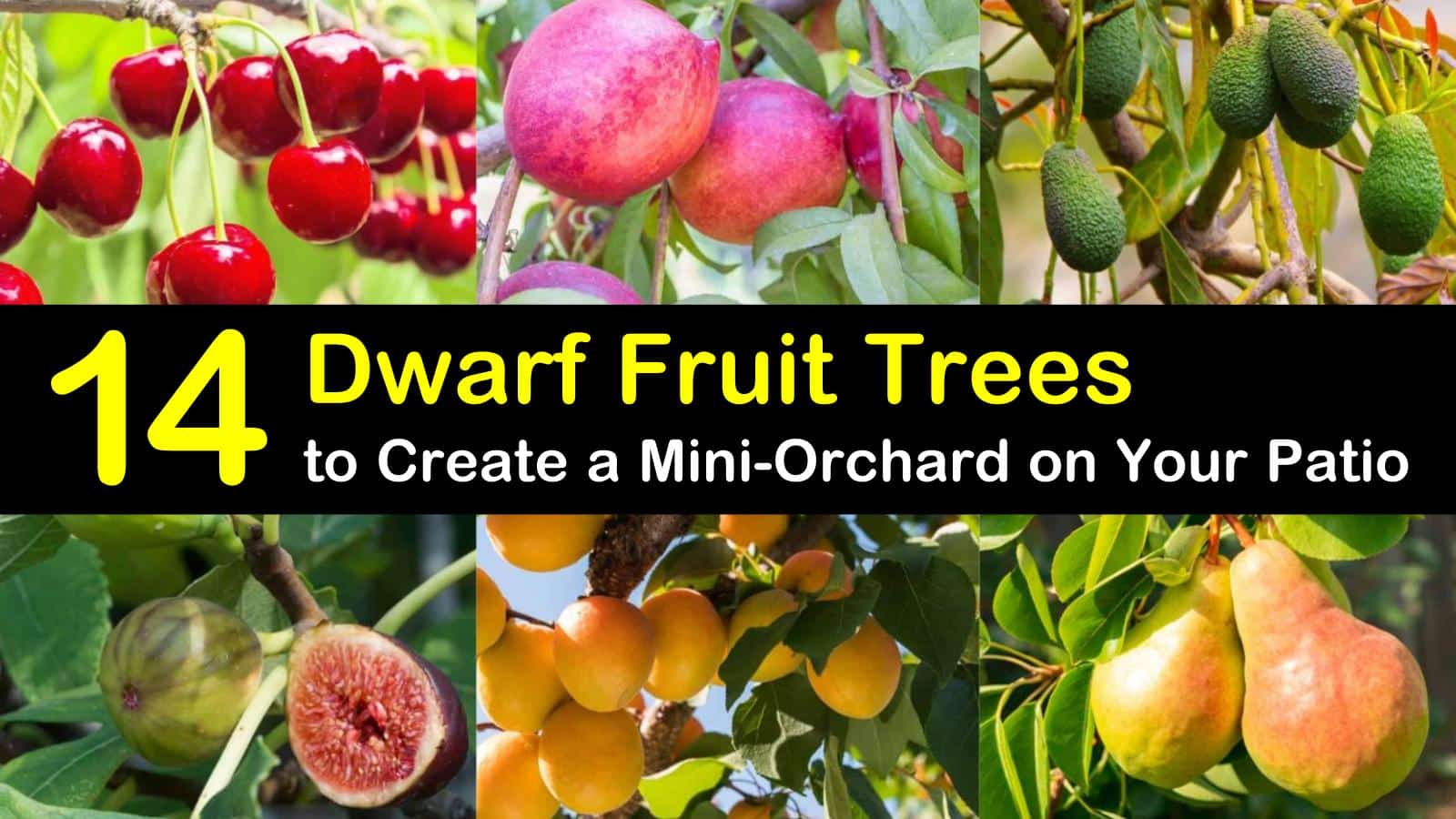 What are dwarf fruit trees?
Dwarf fruit trees are small fruit producing trees. They may have a short stature, but they can provide full-sized delicious fruits. These miniature trees can be grown in pots or containers made from either ceramic, plastic, clay, metal or wood. Dwarf fruit-bearing trees enjoy sandy, well-drained soil of moderate fertility.
What are the benefits of dwarf fruit trees?
Container fruit trees are not only attractive and provide fruit virtually year-round, but they also can be easily moved where you want them. You can have some in the house during cold months and switch them around outside from the patio to the porch to the garden, weather permitting.
Dwarf fruit trees have many uses in the garden as well as indoors. Imagine picking ripe apples or oranges from your patio. You can use them as a source of fruit snacks or as ornamental plants.
Some fruit trees like lemon or other citrus varieties also give off a lovely refreshing scent, making them the perfect air freshener. Dwarf fruit trees make ideal small trees for landscaping, as you can put several together to make a focal point or add only one or two of your favorites simply to grow for their harvest.
Having fruit trees saves money and provides a certain amount of satisfaction from collecting fruit crops. Aside from being a cool hobby, getting a free supply of fruit to share with friends and family is a massive benefit of planting homegrown fruit trees.
Is it essential to know hardiness zones when planting dwarf fruit trees?
The answer to this question is yes. Hardiness zones inform gardeners of what fruit trees can grow in a specific geographical location.
For example, if you are living in a zone four area, this means that the only trees you can plant are the ones that can survive the climatic conditions associated in that area. In short, it will tell you if the plant you like is suitable for your planting environment (..).
How do you care for dwarf fruit trees?
Care of fruit producing, small trees begins with providing suitable light conditions. Most species grow best with maximum sunlight exposure, but some may also thrive in areas with partial shade depending on the type of the dwarf fruit tree.
Mature specimens require regular pruning to maintain their size and shape, as well as to promote flowering. They should also be watered only when necessary or when the soil has dried out. Fertilizing, on the other hand, should be done more frequently, to promote the production of more crops, especially during the growing season.
Easy-to-Care for Dwarf Fruit Trees
You can grow trees in pots and containers just as well as in the ground. If your hardiness zone has extreme winters, add a fruit tree to a pot and bring it to the basement with a grow light until spring.
Sweet Cherry Trees (Prunus avium)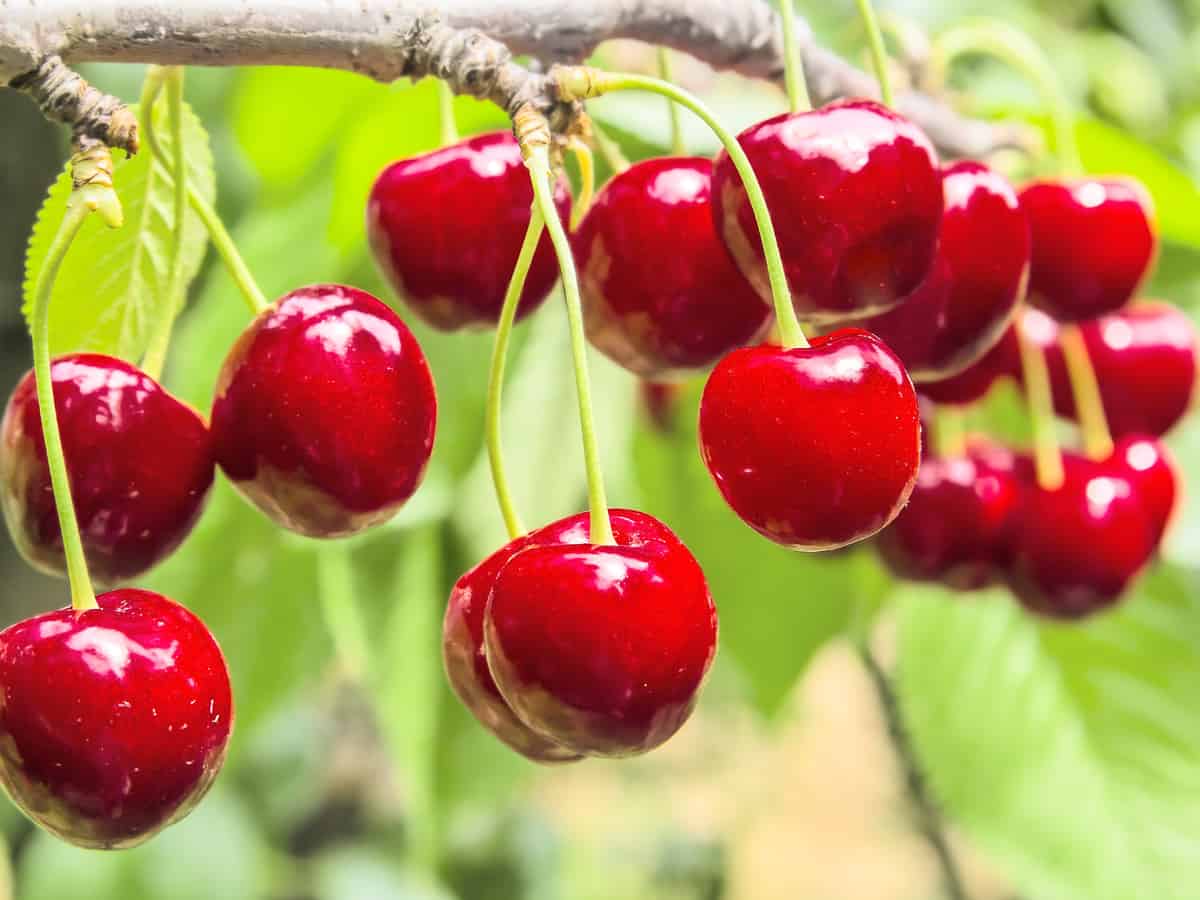 Sweet cherries, also known as wild cherries, are famous for their delightfully sweet fruit. In early spring, the tree is covered with beautiful, scented white flowers. By summertime, the flowers are followed by large, deep-red fruits that are meaty and firm, which are perfect for fruit canning or preserves.
Plant dwarf cherry trees in a sunny part of the yard that has excellent air circulation. Add plenty of mulch or organic material. If you are planting a couple of trees, place them three meters apart.
Small fruit trees such as these are prone to pest infestation such as beetles or borers. Initial signs of beetle infestation are the presence of holes in the trunk and leakage of a gummy substance from the branches or trunk. To kill the pests, get a needle and poke inside the hole. You can also use nets to prevent trees from damaging the trees.
Dwarf Orange Tree – Washington Navel (Citrus x Sinensis)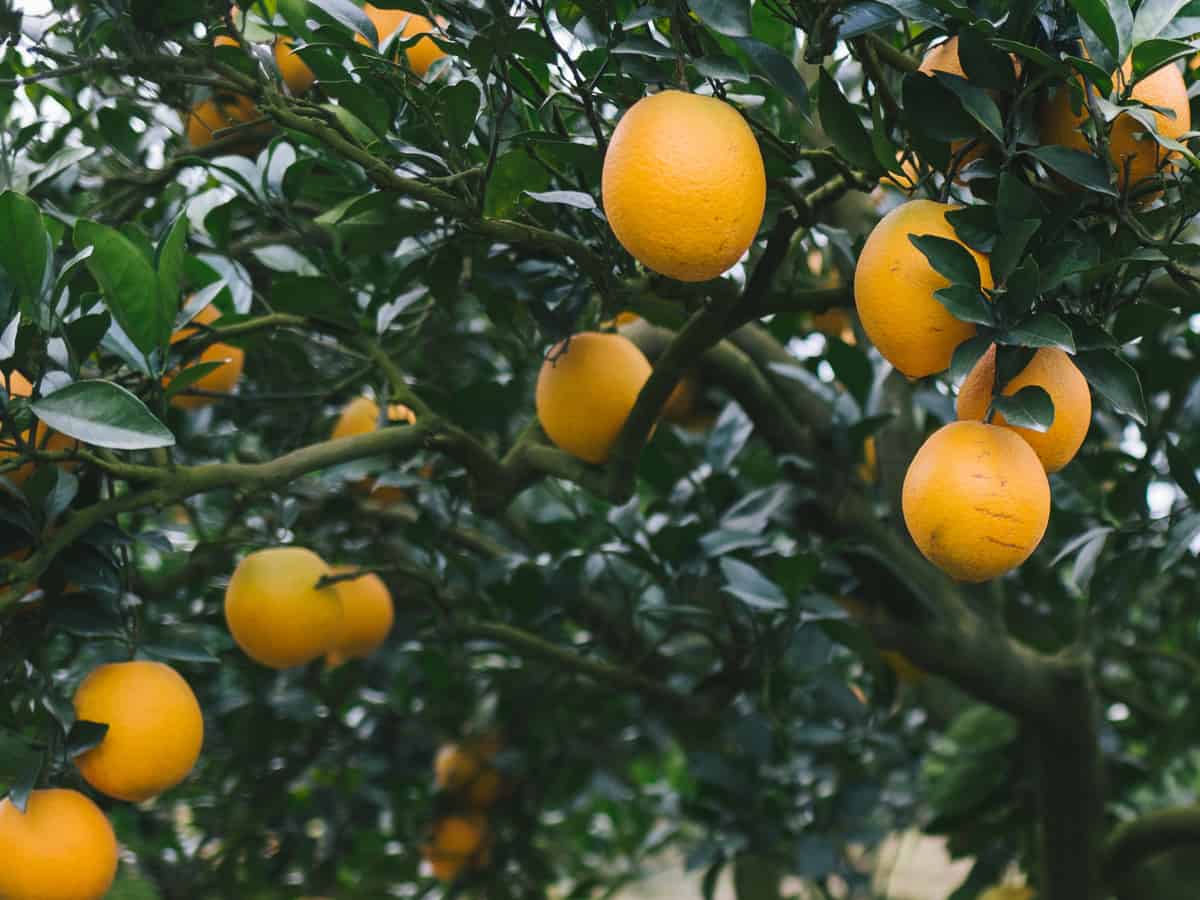 The Washington Navel Orange Trees are a species that are more cold tolerant than other varieties. They bear fruit that is easy to peel, has no seeds, and has a sweet orange pulp. The fruits on these dwarf citrus trees ripen in December, extending through most of the winter months.
To grow a dwarf orange tree that you can enjoy, choose a sunny area in your yard with well-drained soil. If you want to grow it in a large pot, get one with adequate drainage.
Use either a general-purpose soil or a potting soil made for citrus trees. While this citrus tree can peak at up to twenty feet outdoors, it can be kept small in a pot, by trimming the branches to keep it compact.
Fall Gold Everbearing Raspberry (Rubus idaeus var. strigosus) – Dwarf Trees with Yellow Fruits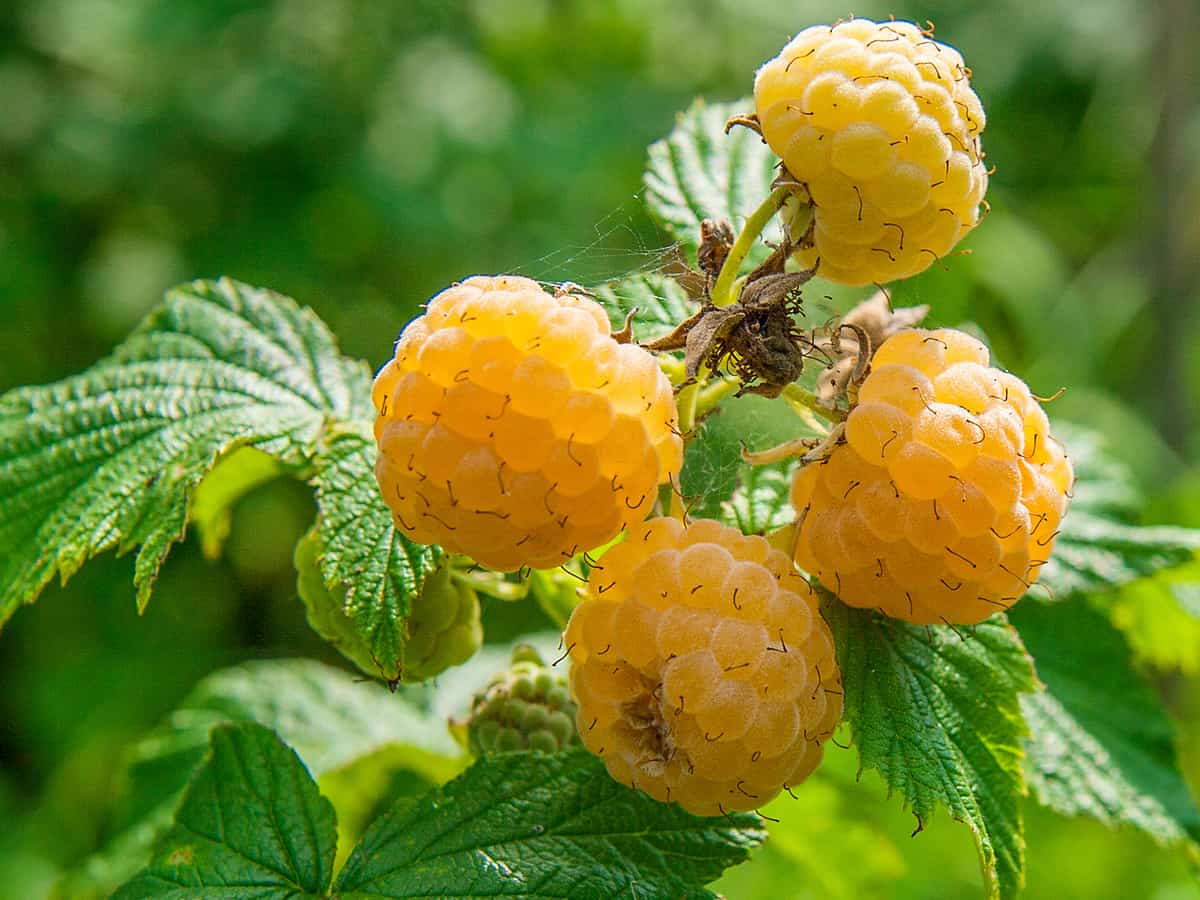 The Fall Gold Everbearing Raspberry is a raspberry dwarf variety that features delicious golden-yellow berries. The fruits are sweet and are perfect for fresh eating, freezing, or canning purposes.
These fruit trees as shrubs are easy to grow and can bear fruit one to two years after planting. The mature size can be as tall as six feet and is suitable for hardiness zones four to eleven. When planting these fall-gold raspberry dwarfs, choose well-drained soil and an area with full sun.
They are very adaptable to different weather conditions and are winter hardy. Everbearing raspberry trees are also generally free of pest and disease problems. Indeed, what better dwarf trees can you ask for if you have everbearing raspberry trees?
Luna Semi-Dwarf Apple Tree (Malus domestica) – Best Dwarf Apple Trees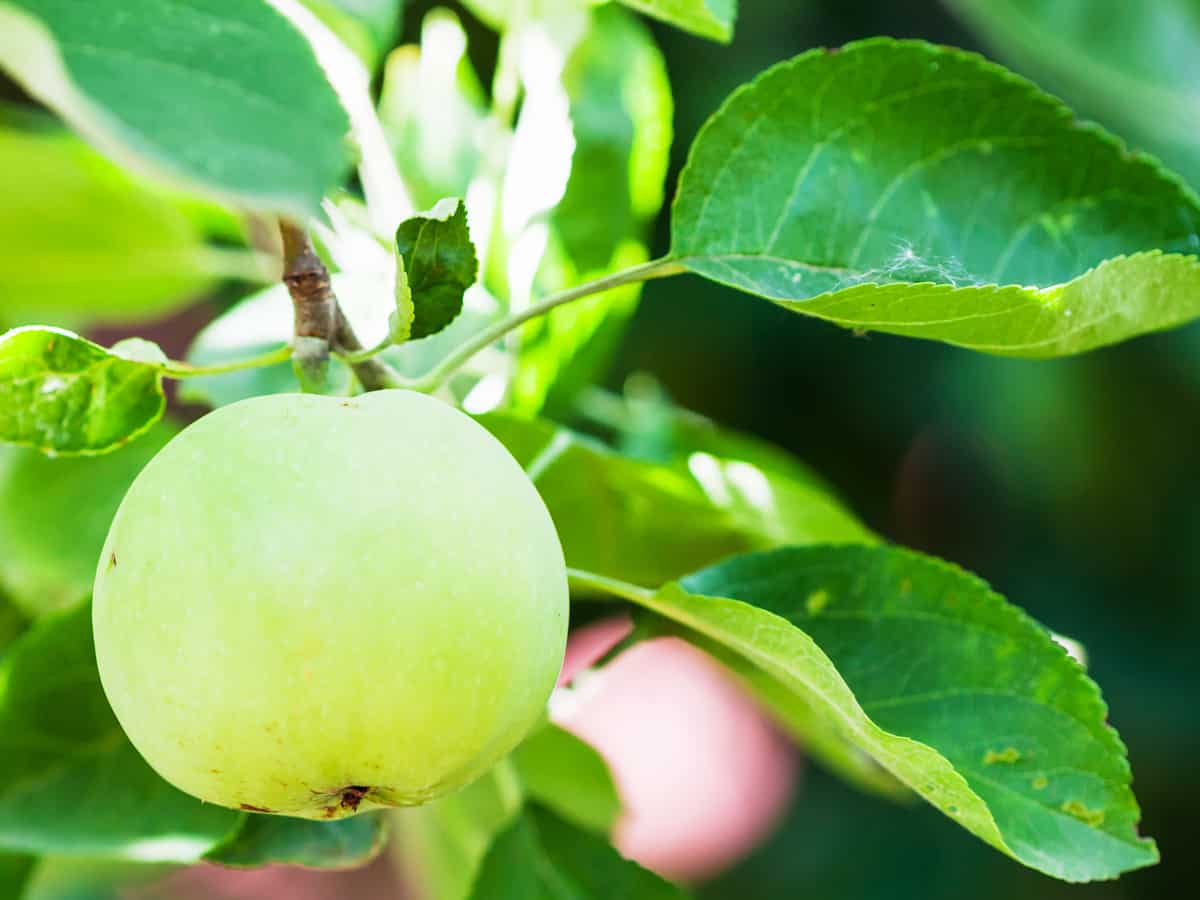 The Luna Apple Trees are disease resistant dwarf fruit trees that are perfect for small gardens. They produce fruit beginning mid-October until April. If you are into organic growing and against using pesticides for insects or gnats in potting soil, this is the perfect plant for you.
These mini apple trees can grow in zone five areas or warmer regions. Because it is a semi-dwarf tree, harvesting fruits is hassle-free.
They are also easy to prune so you won't have to worry if you have no idea about trimming trees. If you want a starter dwarf fruit-bearing tree in your yard, look no further than this specimen.
Bonfire Peach Tree (Prunus persica) – Dwarf Fruit Patio Tree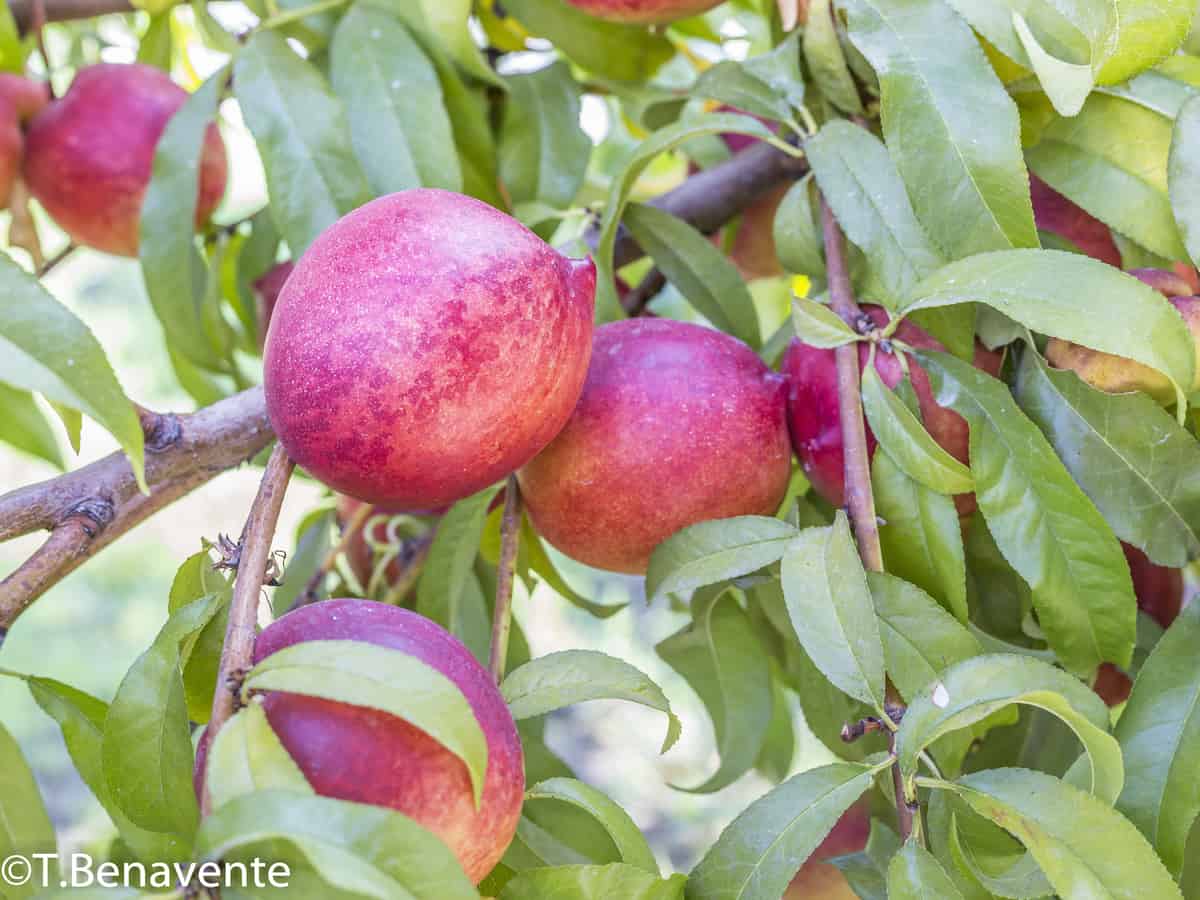 If you are searching for something that you can plant on terraces, balconies or patios where there is no soil, you can benefit from planting fruit trees in containers. The dwarf Bonfire Peach Patio tree is an excellent option. Also, Bonfire peach trees are unique because their foliage is dark red to deep purple.
Their beauty does not end there. Before the leaves appear, these charming semi-dwarf trees with pink flowers show a parade of color. With a tree size of up to six feet in height, this small tree offers a splash of color in any season.
Black Mission Fig Tree (Ficus carica 'Franciscana') – Dwarf Fruit Trees for Warm Regions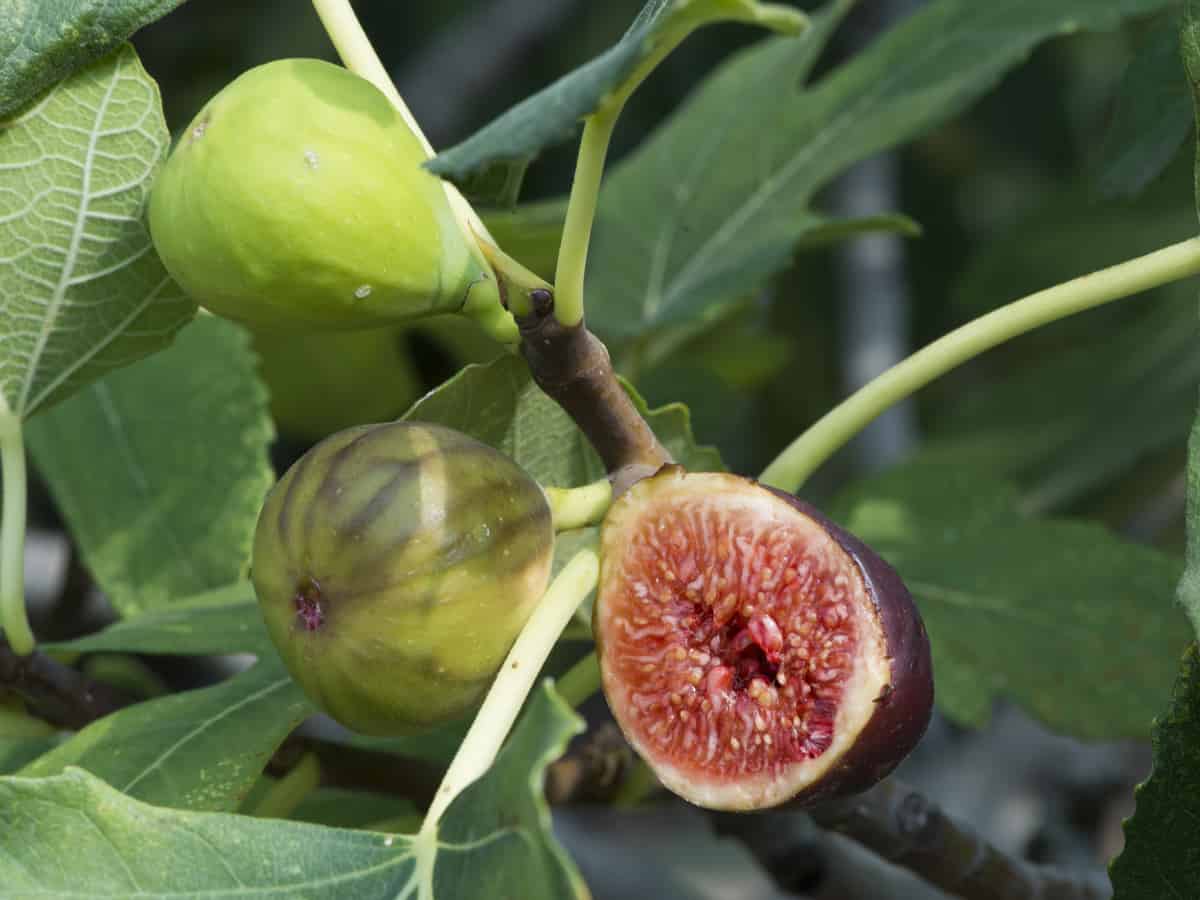 The Black Mission Fig Tree produces large, jet-black fruits with flesh that is strawberry-colored, sweet, and rich in flavor. The fruits have a powerful aroma, making this variety the best dwarf fig tree anyone can grow. Although fig trees are generally a standard size species, they can be planted in containers or large pots.
To grow this heirloom fig tree, find a sunny and warm area in your yard. Once established, you won't need to worry about watering it often because it is drought tolerant. They seldom suffer from any pests or diseases.
Pruning is not necessary, especially if you are okay to let them grow for up to twenty or forty feet. But if you want to keep it small, prune them so you can turn them into beautiful dwarf fruit specimens.
Golden Glory (Prunus persica) – Dwarf Peach Tree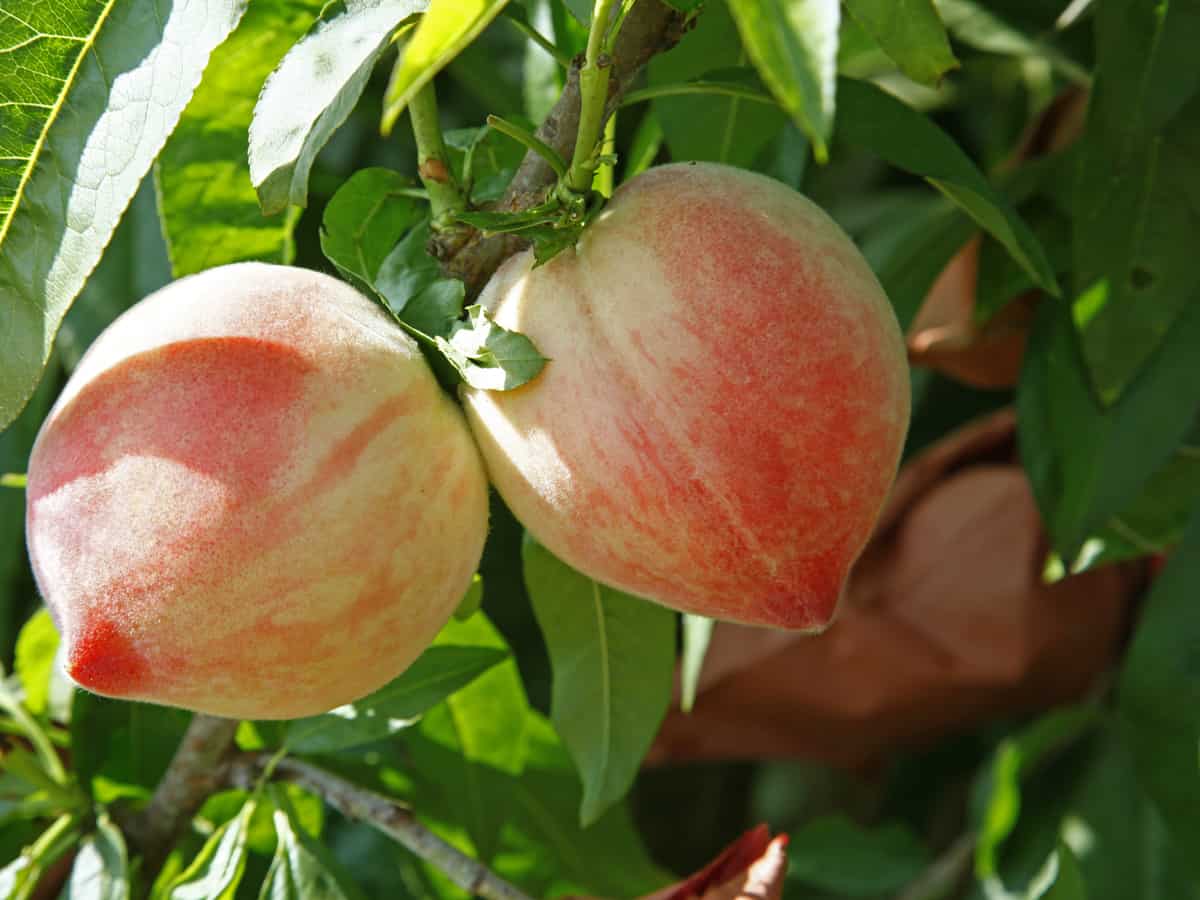 Perhaps the largest fruited among all genetic dwarf peaches, the Golden Glory offers the best yellow-fleshed fruit that can be homegrown. The fruit's skin is golden-yellow with red or blush streaks.
This tree is suitable for USDA hardiness zone four to six and can peak at to four to five feet. It will start bearing fruits two to three years after planting and can yield up to fifty pounds of delicious peaches.
Growing peach trees is not hard; you need to prepare loamy soil that is well drained and put it in a sunny but sheltered spot. Also, it may be useful to prune the tree. Trimming the branches prevents overcrowding of foliage.
Each winter, cut new shoots that try to grow up from the center of the tree. This way, you will encourage more flowering, and it will also keep the tree compact.
Santa Rosa Dwarf Plum tree (Prunus salicina) – Flowering Dwarf Fruit Trees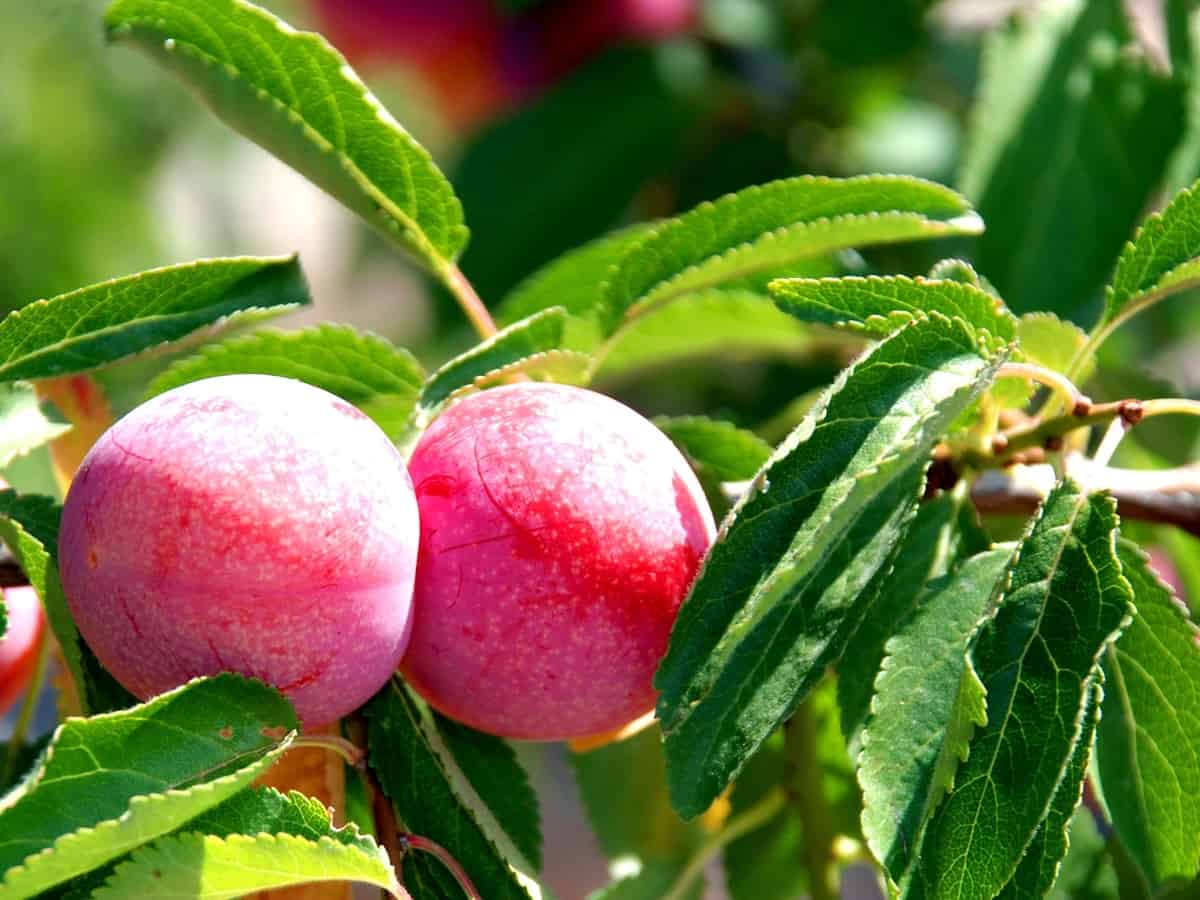 Plum trees have stone fruits that have been popular since the classical period and are exported around the world today. They produce high-quality plums that many people use in baked goods as well as preserves. They are ideal for small yards and gardens and are easy to grow.
This plum specimen can grow in USDA hardiness zones five to nine. It can tolerate partial shade but will mature well in full sun. Choose a well-drained area for planting because this variety does not like too much water on its roots.
To keep it small, remove any growing twigs that are more than four inches in length. It is a heavy fruit producer so if you do not want it to grow bigger, trim as needed.
Dwarf Apricot Tree (Prunus armeniaca) – Compact Fruit Tree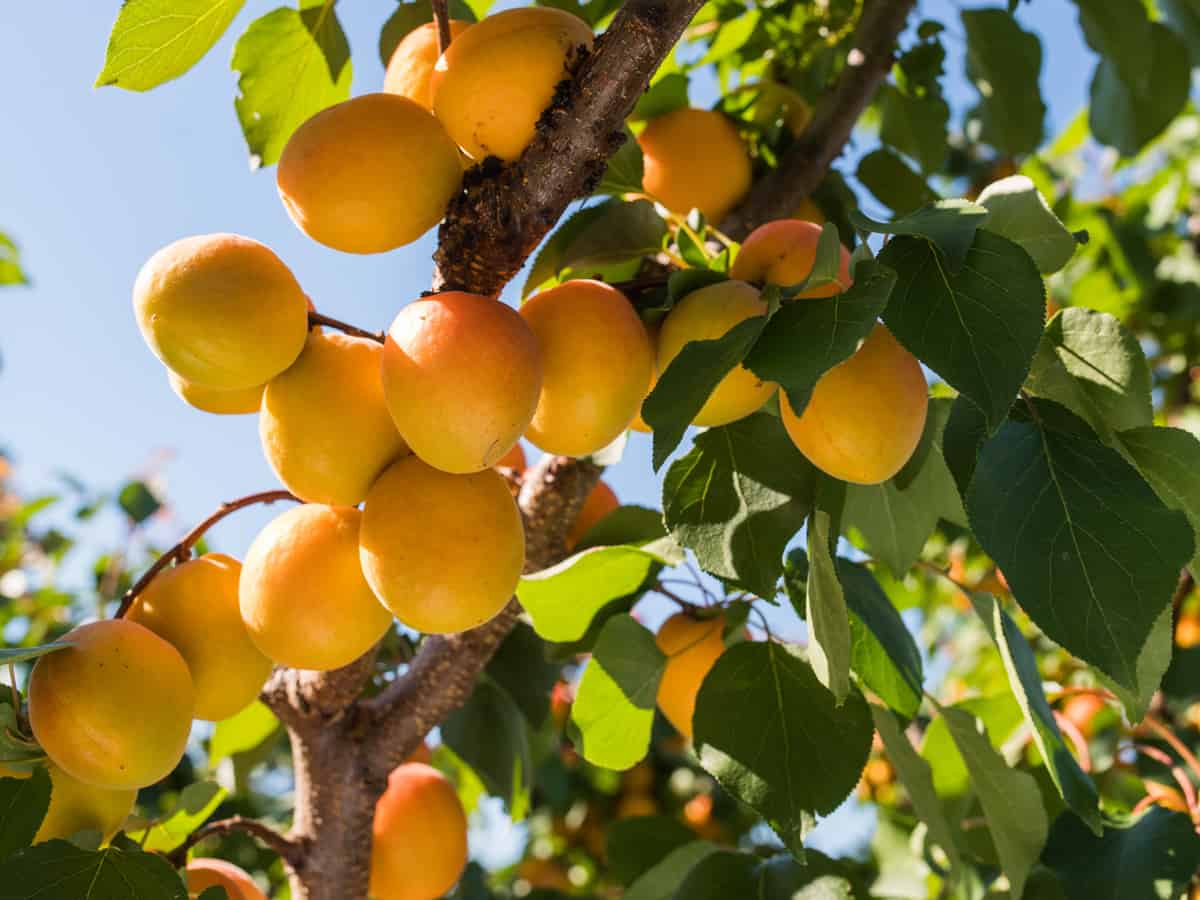 Also known as Aprigold, Dwarf Apricot Trees are small-sized fruit-bearing trees that can be grown in a pot, containers, or on the patio. In spring, they provide colorful pink blossoms followed by juicy yellow fruits in the summer.
Apricot trees are very compact, growing slightly above one meter for ten years or so. They are also self-fertile, which means that they can set fruits with pollen from another variety or the same tree.
These trees are best grown in full sun to produce high-quality fruits. In colder climates, they can survive by growing by a sheltered south-facing wall. Mulch with wood chips and other organic matter can help maintain soil moisture beneath the apricot plants.
Indoor Dwarf Lemon Tree – Meyer Dwarf Lemon Tree (Citrus x meyeri)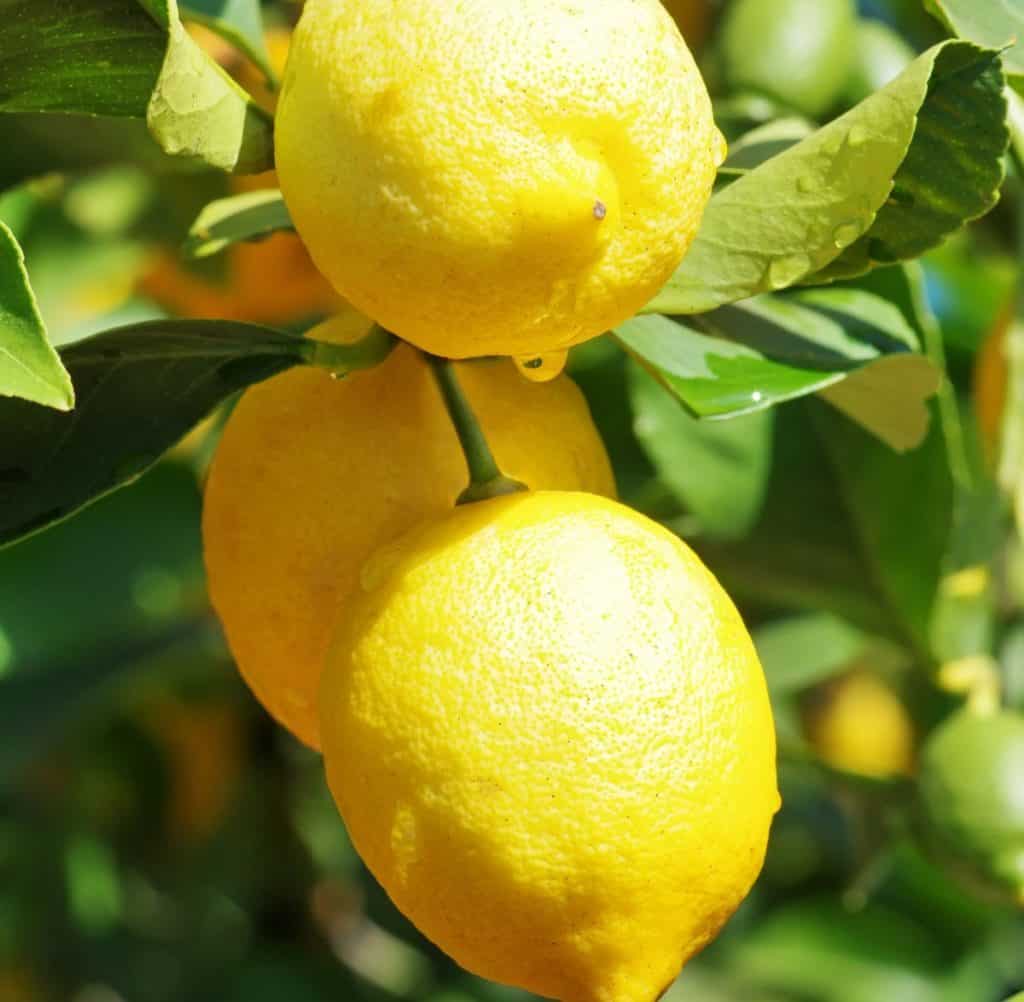 The Meyer variety of lemon trees are the most popular among all other species. This prolific dwarf lemon tree grows in many areas of the United States, although warmer regions like USDA hardiness zones eight to eleven can grow Meyer all season long.
For colder areas, place these lemon trees in a container as an indoor plant. Meyer provides delicious lemons in vibrant yellow colors, which do not get ripe all at once and are the best fruit trees to grow indoors as long as they get plenty of sunshine throughout the day.
It does take a couple of years for the tree to produce fruit, however, so be patient with your lemon tree. The result will be worth it.
If you reside in a small urban apartment, you can still grow this dwarf lemon tree successfully. The luscious fruits will be useful in many of your recipes, and its pleasant smell will provide a gentle fragrance that will waft through the rooms of your home.
Easiest Dwarf Fruit Tree to Grow – Bartlett Pear Tree (Pyrus communis 'Williams' Bon Chrétien')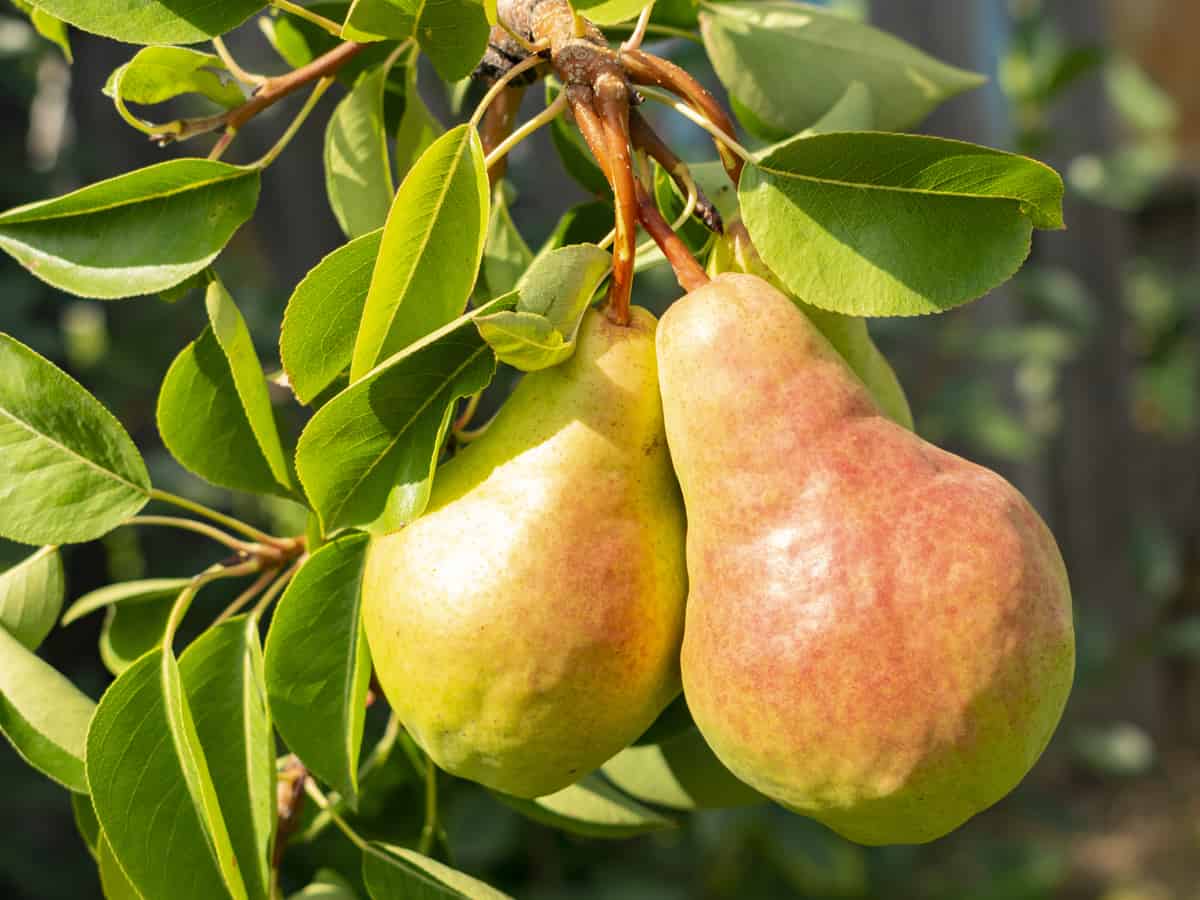 The Bartlett Pear Tree is a favorite dwarf tree across the world. It has the best all-around pear with an excellent flavor. You can use the fruits for baking or eat them fresh. Unlike other pear varieties, the Bartlett Pear is self-fertile.
Bartlett is one of the easiest dwarf fruit trees to grow even if it is your first time to grow fruit-bearing trees. You can grow these trees in zones five to eight, and their height can reach up to twenty feet.
They thrive in most soils but don't like clay or being wet. During the first year, water the trees once a week and then whenever the soil gets dry. One tree can produce good crops, which makes this tree the best species of pear for small spaces.
Dwarf Cavendish Banana Tree (Musa acuminata)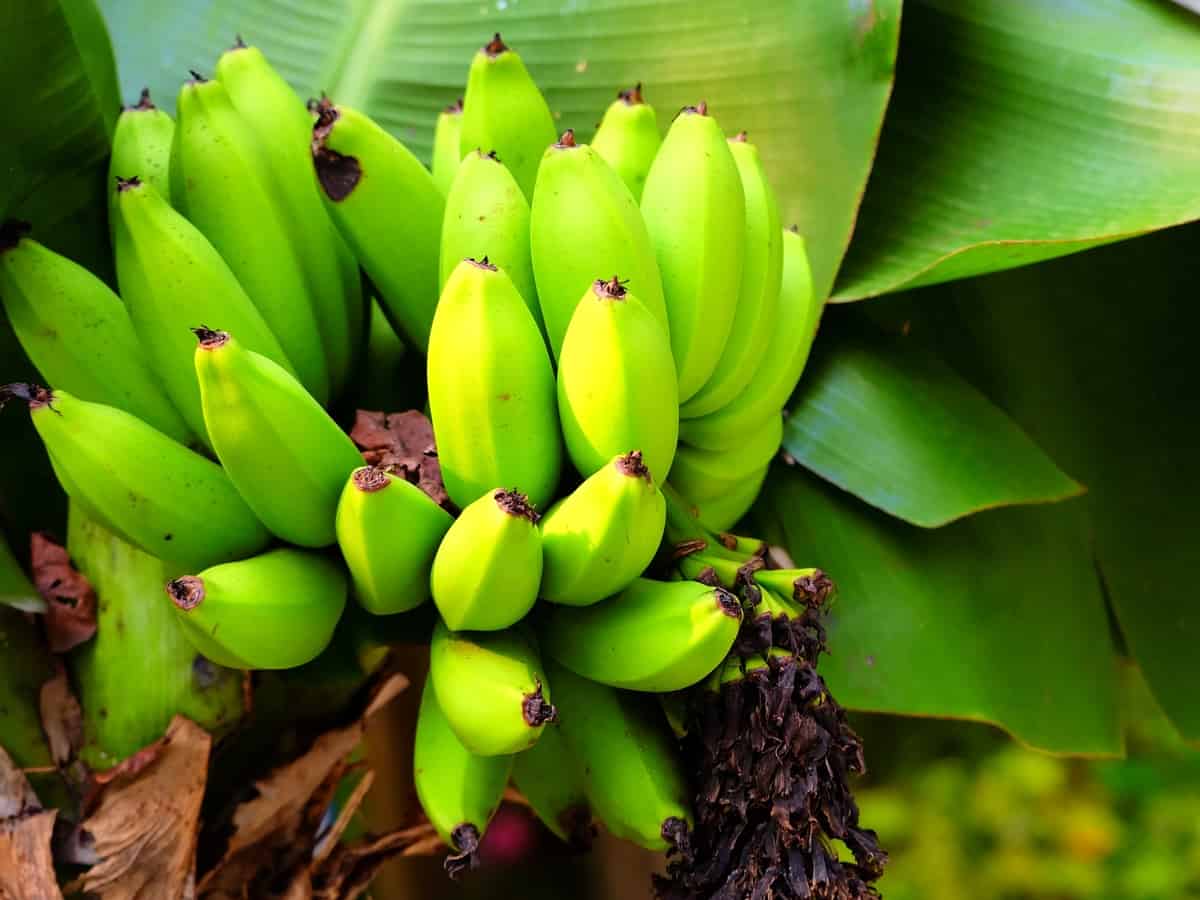 Dwarf Cavendish Banana Trees are a good pick if you live in a warmer region. Properly grown, you can harvest full-size fruit crops of delicious bananas at home. These trees produce fruit in large bunches on a thick hanging stem.
A single Cavendish tree can bear about one hundred bananas. After you pick the bananas, the main stem will die. Once it withers, cut the stem to ground level to provoke the tree to develop new shoots for additional fruit.
Growing dwarf Cavendish requires plenty of mulch or rich organic material. It also likes a lot of water so you will have to water it a lot. Whether you plant this tree in a large container with drainage holes or directly into the ground, you'll love having your own bananas.
Yuzu Citrus Trees (Citrus Junos) – Hardiest Citrus Trees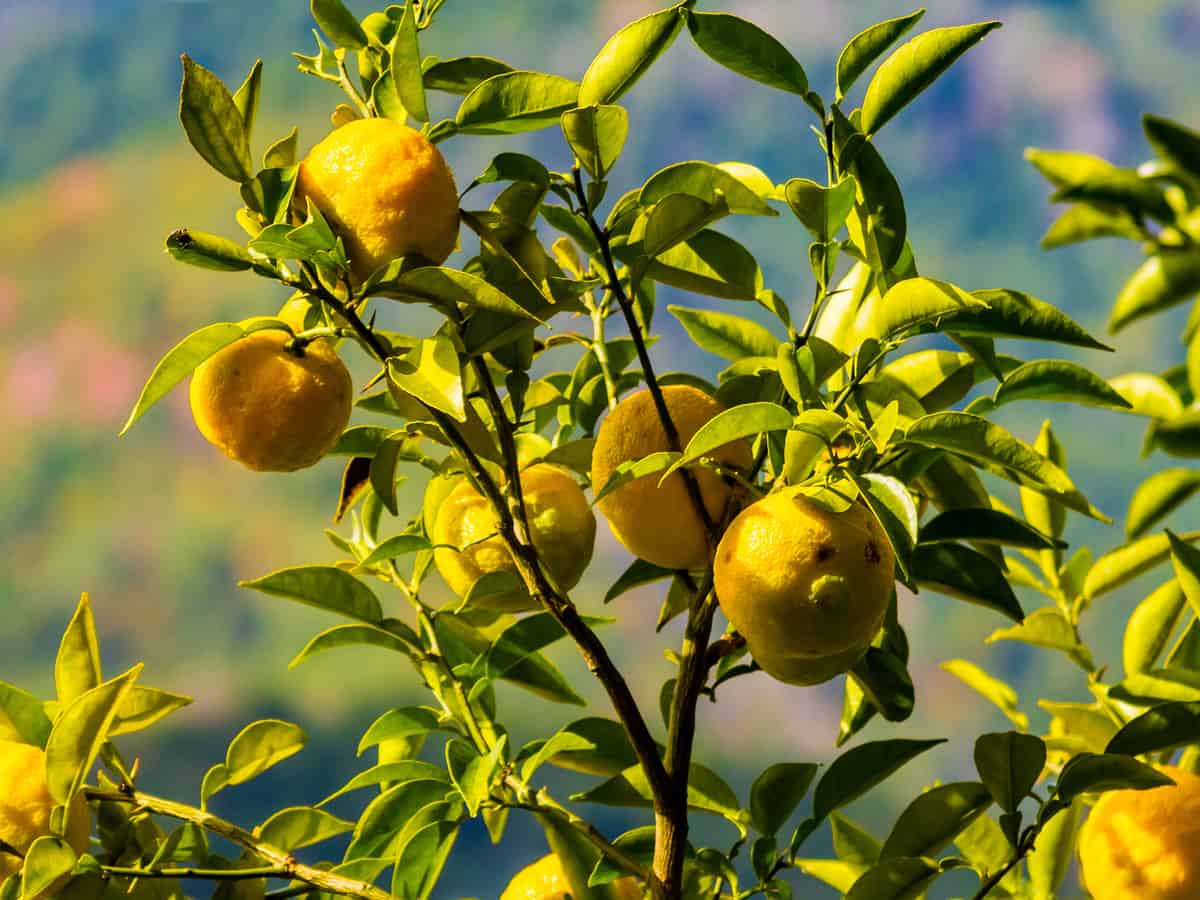 If you can't get enough of citrus trees to keep your yard or home smelling fresh, here is another perfect option, the Yuzu Citrus Tree. This specimen is a unique dwarf tree that produces fruit that can be used in sauces, drinks, or desserts. The fruit it bears is a good substitute for limes and lemons.
This tree is also the strongest of all citrus trees as it can thrive to hardiness zone eight. You can quickly grow this tree in a pot or a sunny place in your garden or backyard. But like other lemon trees, you have to know how to kill spider mites as it is a common problem with citrus trees.
It can bear fruits in partial shade and is self-pollinating. You do not need to bring Yuzu inside your house during the winter season until the temperatures drop to freezing. While indoors, keep it in a brightly-lit area and not near the heating system of your home.
Cold Hardy Avocado Tree (Persea Americana) – Dwarf Avocado Tree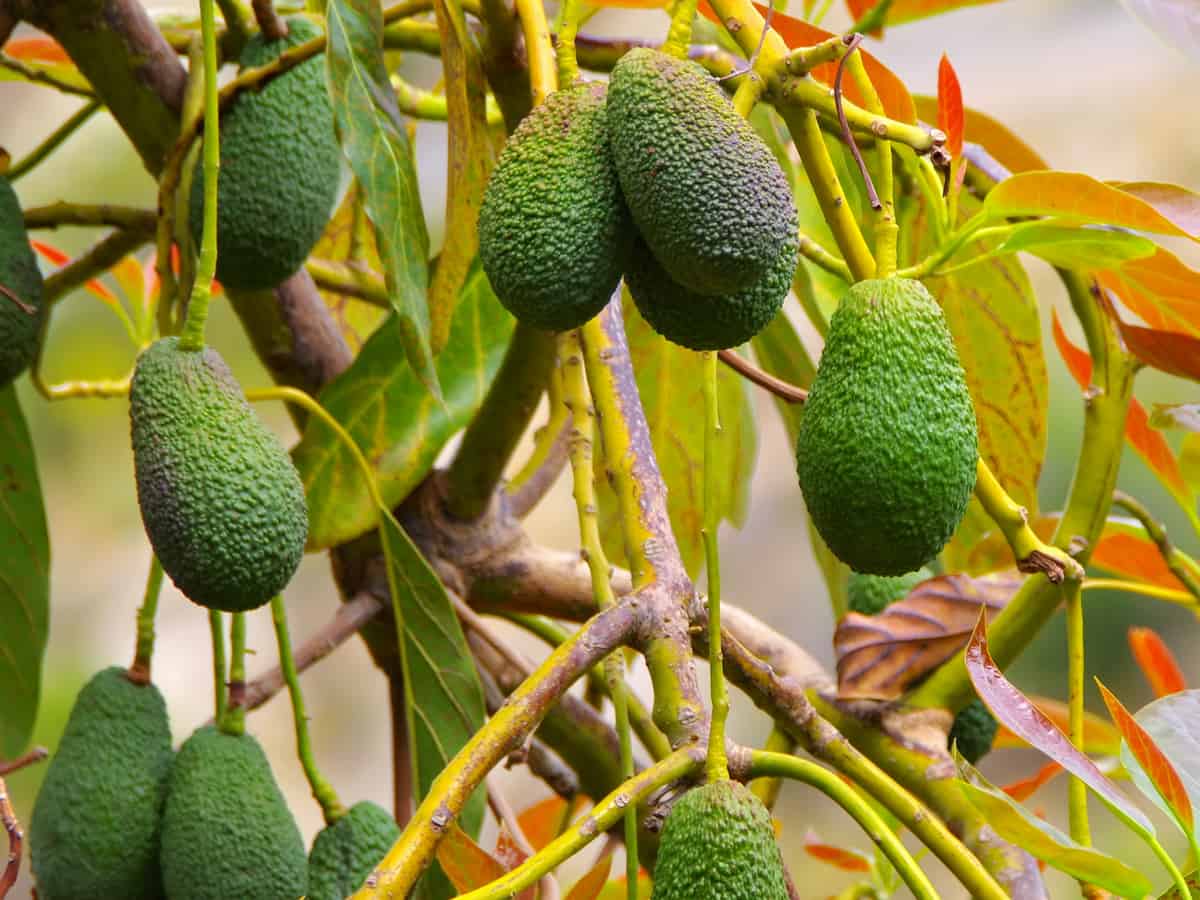 Cold hardy avocados are distinct varieties of avocado trees. These trees thrive well in areas where other avocado trees won't survive. They tolerate cold temperatures below 20°F, which means that they can survive zone nine.
If you decide to grow fruit trees like this, you can have avocados most of the year at your home. Start growing avocados from seed or purchase a seedling. To grow a dwarf avocado tree in your yard, choose a sheltered sunny location. You can also use rich organic material in the spot where you will plant the seedling.
It is drought tolerant, but it still needs watering from time to time during warm days. Watch for avocado tree leaves turning brown as a sign of dryness. If you prefer to grow an avocado tree in a pot, use a large half-barrel size container and make sure to add drainage holes.
After harvesting your fruits, learn the best way to store them, so they're ready when you want to make guacamole or add a few slices to your morning toast.
It is undoubtedly an enjoyable experience to harvest and consume fruits that you grew personally in your own yard or garden. It will save you money and provide a variety of healthy dietary options. You won't have to worry about whether pesticides or other harmful chemicals were used to grow the trees because you know how it was grown.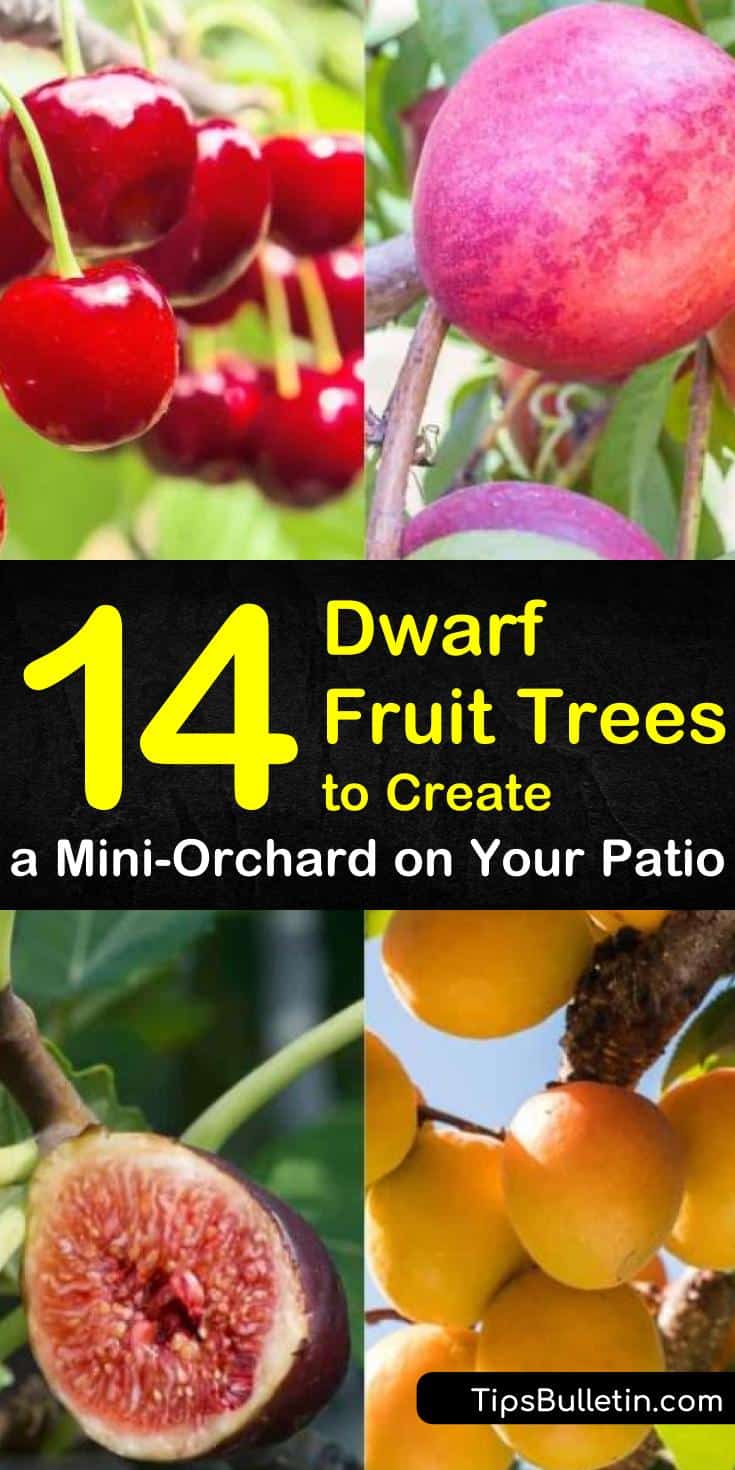 We hope you had fun learning about the best dwarf fruit trees that you can plant to provide homegrown fruit. If you found this article about food-producing dwarf trees useful, tell everyone you know on Facebook or Pinterest.