Getting rid of fruit flies can be simple, cost-efficient, and effective using home remedies.
Create a DIY vinegar trap with common kitchen ingredients like apple cider vinegar, dish soap, and sugar.
Mix up a baking soda spray using water, baking soda, and liquid dish soap to target fruit fly areas.
Utilize nature's sweetness by setting honey traps around the house.
Sprinkle cinnamon or diatomaceous earth in fruit fly-prone zones for a non-toxic deterrent.
Prepare yeast traps by combining yeast, sugar, and water to attract and drown fruit flies.
To successfully use these home remedies for fruit fly elimination, follow these easy steps:
Vinegar Trap: Mix apple cider vinegar, a couple of teaspoons of dish soap, and a tablespoon of sugar into a jar with water. Cover it with plastic wrap, secure it with a rubber band, and poke small holes in the top. The sweet scent lures fruit flies in, and the dish soap ensures they can't escape the trap.
Baking Soda Spray: Combine four teaspoons of baking soda with a teaspoon of blue liquid dish soap and a gallon of water in a spray bottle. Shake it well and spray in areas where fruit flies are seen. The mixture helps to quickly destroy the pests on contact.
Honey Trap: Spread honey on colored paper strips and place them around the house. Fruit flies get attracted to the color and the sweetness, getting stuck to the honey.
Cinnamon or Diatomaceous Earth: Simply sprinkle either spice directly on soil surfaces or areas where fruit flies are active. Cinnamon also helps to keep fruit flies away from your fruit bowl, while diatomaceous earth cuts through them on contact.
Yeast Traps: Dissolve yeast and sugar in water, cover with plastic wrap, and make small holes on the surface. Fruit flies are attracted to the scent, enter the bowl, and drown.
Employing these methods effectively addresses the problem with ease, using items you're likely to have in your home, saving time, and avoiding harsh chemicals.
Home remedies for fruit flies are becoming increasingly popular. Many people find fruit flies in their homes, as these unwelcome pests are lured in by the perfect environment some homeowners inadvertently create. Fruit flies primarily seek a food source, and they love to feed on sweet, sugary things like fruit or fruit juices and decomposing organic matter like trash and food scraps.
If a single fruit fly finds its way into your home, the population booms rapidly as the bugs flourish with the food and moisture available. A female fruit fly lays hundreds of eggs, and what starts as an inconvenience may fast become a severe fruit fly infestation if left untreated.
Whether you prefer a natural remedy for fruit flies or want to save money, pest control doesn't have to be challenging. Check out home remedies to get rid of fruit flies and discover how to rid your home of pests without spending a lot or bringing dangerous commercial pesticides into your home.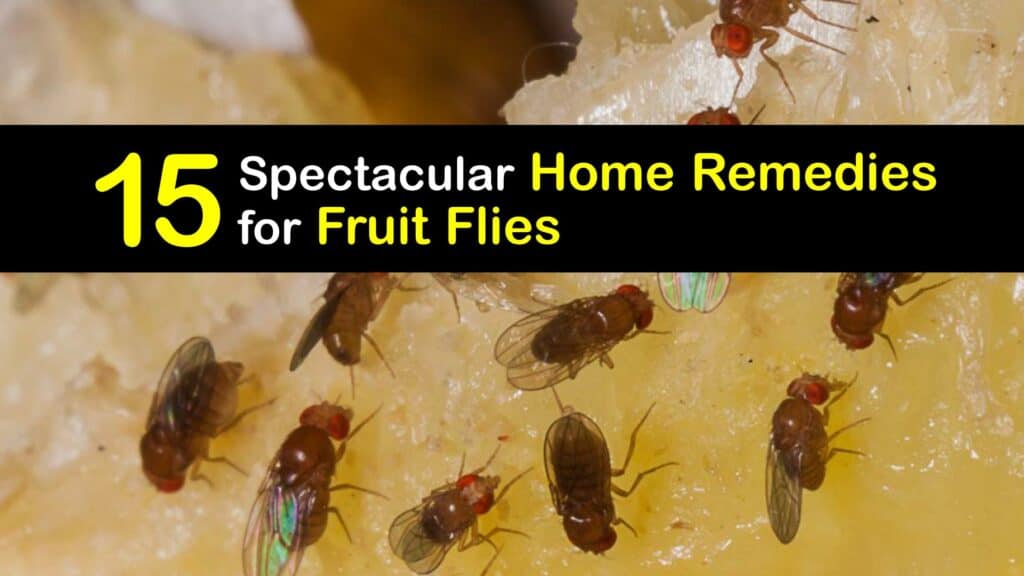 Straightforward Home Remedies to Get Rid of Fruit Flies
There are several simple home remedies for fruit flies. As the prices of commercial treatments increase and more homeowners turn to natural and non-toxic solutions, many people see the value of using home remedies to get rid of fruit flies.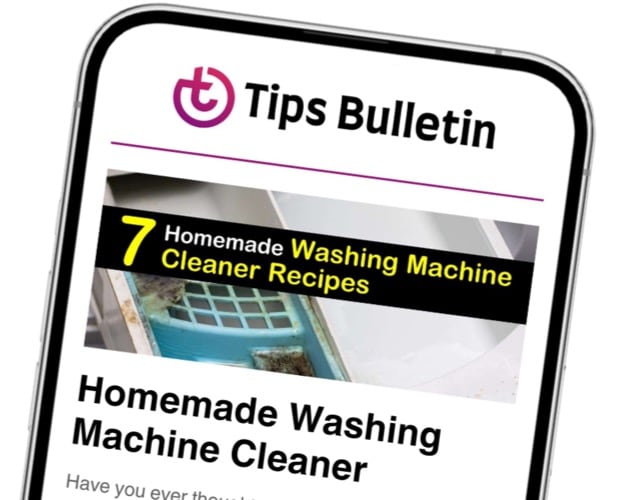 Finally, an email that Transforms Your Home.
Get the latest home and garden tips from our experts, delivered straight to your inbox.
Select a pest control idea suitable for your home based on the items you have and the severity of your fruit fly issue.
DIY Fly Bait to Catch Fruit Flies
Picking the best bait is a crucial part of trapping fruit flies. Flies won't migrate to the trap if the bait isn't appealing. Fruit flies love fresh fruit and are often found around the fruit bowl, yet if you don't want to use your ripe fruit as bait, they are just as happy with overripe fruit or even rotten fruit.
These pesky insects love sweet and sugary foods, liquids, and decaying organic matter. Aside from fruit, try leftover wine, beer, and sugar water as cheap bait ideas.
Simple Bottle Fruit Fly Trap
Use an old wine, beer, or soda bottle to make this DIY fruit fly trap to catch gnats and remove them from your living areas.
Half-fill the empty plastic bottle with leftover red wine, then slide a paper cone into the bottle's neck. While the trap is in operation, the fluid collects dead flies as insects enter to get the bait and cannot leave. Place the bottle fly trap in a location where fruit flies are a nuisance.
A little fruit juice or sugared water will suffice if you do not have wine. To prevent unpleasant odors, remove the paper cone, dump the fluid, and reset the trap when it becomes full or every few days.
Add a teaspoon of liquid dish washing soap to the red wine to boost the trap's efficacy by coating the fruit flies so they drown when they cannot escape the liquid.
Home Remedies for Fruit Flies – Baking Soda
Baking soda has many uses, from cooking to cleaning and pest control, while commercial fruit fly spray pesticides are expensive and often include harmful substances. Prepare your own homemade fruit fly spray using familiar ingredients and oust this pest from your home without using toxic chemicals.
Add the supplies to a spray bottle, shake well, and spray generously in areas of fruit fly activity to quickly destroy pesky fruit flies.
Honey is a Natural Remedy for Fruit Flies
Like fruit and rotten fruit, honey is sweet and sugary, making it an ideal fruit fly bait and trap. Craft a honey trap for fruit flies and hang it in your kitchen, close to trash cans, the fruit bowl, or wherever fungus gnats are present.
Glue each strip of colored paper to a popsicle stick and cover both sides of the paper with honey. Use the popsicle stick to put traps around your home to make a homemade fruit fly catcher, including sticking them in the soil of your houseplants.
Lure fruit flies with the bright color and sweet bait on the strips and catch them in the sticky honey. These traps make disposing of fruit flies easy and give you a way to monitor the progress of your pest control. As time passes, you see fewer fruit flies in your traps if your fruit fly control methods work.
Essential Oils are a Home Remedy for Fruit Flies
Essential oils are well known for their insect repelling properties. Oils make an excellent alternative to chemical bug spray and are easily used around your space to keep fruit flies away.
Add seven to 12 drops of your favorite essential oils from the list to a cotton ball and set out to make a homemade fruit fly repellent. Or, mix a few drops with a carrier oil and apply them to your skin to keep fungus gnats away.
Insecticidal Soap for a Fruit Fly Infestation
Insecticidal soap is a safe and natural method to remove fruit flies from your home. Though commercial insecticidal soap is sold at most garden stores, mixing a DIY version is almost effortless.
Blend the soap and water in a sprayer and apply to the soil of your potted plants every day to prevent fungus gnats from living and breeding in your houseplants.
Fruit Fly Drain Treatment
Fruit flies and drain flies prefer to hang around your sink drain and garbage disposals, as these locations are a hospitable fruit fly breeding ground. Drains are dark and damp, with plenty of decomposing organic matter for flies to consume.
Drain flies are off-putting and make your kitchen appear dirty; their habitats are challenging to reach, which makes cleaning them seem daunting. The fizzing action of baking soda and white vinegar penetrates deep into the drain to remove the adult fruit fly population and fruit fly eggs.
Generously shake baking soda into your sink drain or garbage disposal and follow it with a cup or two of distilled white vinegar. Let the baking soda and vinegar react and clean the drain for a few hours, then rinse them away with boiling water to wash dead gnats and rotted organic material down the drain.
Try Cinnamon for Fungus Gnats
Cinnamon smells fantastic and is a kitchen favorite; it's also a natural pesticide, antibiotic, and antibacterial. Using cinnamon in your home gets rid of fungus gnats and leaves your space smelling warm and inviting.
Sprinkle ground cinnamon on the soil of your houseplants and in areas where fruit flies are active. Add a little to your fruit that sits out as a way to keep fruit flies away from your fruit bowl. Since it's natural and edible, there's no concern about children or pets accidentally coming into contact with the cinnamon powder, unlike with commercial treatments.
Yeast is Excellent for Fungus Gnat Control
Though it's most known for its role in bread baking, yeast is a valuable tool in the fight against fruit flies. Use yeast to make a basic fruit fly trap to quickly and efficiently capture dozens of adult fruit flies and remove them from your home.
Mix a teaspoon each of yeast and sugar with two cups of water in a bowl. Cover the fruit bowl with plastic wrap and poke tiny holes to allow gnats to enter. The scent of the yeast and the sweet sugar act as attractants for fruit flies or as a simple natural remedy for gnats that make their way inside the house.
When fruit flies enter the bowl, they cannot leave and drown in the water. Rinse and reset your trap when it gets full. Set yeast traps anywhere you've observed fruit flies, and enjoy a budget-friendly technique to eradicate fungus gnats from your living spaces.
Apple Cider Vinegar Fly Trap
Apple cider vinegar is a multi-purpose liquid and the critical ingredient in a helpful vinegar trap to eliminate fruit flies from your home. Make a vinegar based gnat trap the same way. It also works for house flies.
Add apple cider vinegar, dish soap, sugar, and water to a jar, then cover the opening with plastic wrap and a rubber band. Punch several small holes in the stretched plastic wrap with the toothpick. Set your trap anywhere fungus gnats are an annoyance, and feel free to move it as needed.
The vinegar's sweet flavor attracts flies to the water's surface, while liquid dish soap reduces surface tension and adheres to fruit flies to prevent them from leaving the trap. Killing fruit flies with vinegar is easy with this trap. The gnats perish in the liquid, making it simple to dump and clean the jar to reset the trap.
Essential Oil Fruit Fly Spray
While there are many chemical fly sprays for pesky fruit flies, lots of homeowners are hesitant to use toxic substances. Essential oils are a sensible and natural way to mix a powerful fruit fly spray without the use of dangerous pesticides. Essential oil fruit fly spray gets rid of gnats and has the bonus of smelling terrific.
Add the supplies to a spray can and shake well to blend thoroughly. Spritz several squirts of the spray onto clusters of fruit flies when you encounter them.
Diatomaceous Earth for a Fruit Fly Problem
Diatomaceous earth is renowned as an organic pest control tool. This naturally occurring white powder is made of tiny sharp particles which pierce the bodies of fruit flies on contact without reducing populations of pollinators, butterflies, and birds.
Sprinkle diatomaceous earth powder over the soil around the bases of your plants to remove or prevent a fruit fly invasion. Add a fine covering of diatomaceous earth powder to problem areas like the base of garbage cans or around the fruit bowl to eliminate fruit flies.
Rubbing Alcohol Kills Adult Fruit Flies
Use rubbing alcohol from your local grocery store to mix an effective spray for fungus gnat infestation areas. Combine the rubbing alcohol with an equal amount of water and add to a spray canister. Liberally spritz surfaces, drains, and the air where fruit flies are present.
Diluted rubbing alcohol is safe to use on most plants. The heavy scent of alcohol drives fruit flies away, and the liquid destroys them on contact. It's wise to test a small part of your plant before spraying all foliage to ensure no harm.
DIY Fly Paper for Fruit Flies
Homemade fruit fly paper captures the adult fruit fly population, so you prevent the breeding and continuation of the life cycle, which leads to the infestation of your home.
Many commercial fly papers are carried in stores, though they are usually expensive and made with questionable ingredients. DIY fly paper is easily constructed and may be hung by the trash can, around the sink, or anywhere fungus gnats are problematic.
Mix the sugary ingredients in a small bowl and spread the mixture on the paper strips. The bright colors of the paper and the sweetness of the sugary blend draw gnats.
The insects land on the colored paper and become trapped thanks to the stickiness of the sugar. Hang fly strips close to areas of fruit fly activity and collect them once full for disposal.
Homemade Fruit Fly Traps with Fruit Bait
A DIY fruit bait trap is an effortless pest control technique to remove fruit flies. A fruit bait trap might be perfect for your home if you prefer live and humane traps.
Fruit bait traps are inexpensive and rely on items in your pantry. Add a piece of leftover fruit to a small bowl and cover tightly with plastic wrap. Poke several holes in the wrap covering the fruit and set out in areas of fruit fly activity.
Fruit flies enter the holes to eat the fruit and are unable to leave. Take the trap outside daily and remove the cover to let the flies go free away from your home before resetting the bowl.
It's intelligent to save money and avoid harmful ingredients by using an at-home natural remedy for fruit flies. These frustrating little gnats plague indoor plants, infest your sink, and set up their home around your garbage cans. Start pest control immediately to prevent an infestation at the first sign of fruit flies.
If you loved this article on home remedies for fruit flies, please share these brilliant tips for making a natural remedy for fruit flies with your friends and family on Pinterest and Facebook.