Homemade roach traps offer a straightforward and cost-effective solution to pest control.
Identify roach-infested areas in your home.
Gather household ingredients like sugar, flour, and boric acid.
Mix these ingredients to create a DIY bait that attracts roaches.
Set the bait trap in strategic locations where roaches are prevalent.
Check and refresh the bait regularly to maintain effectiveness.
To start with, find the areas where roaches frequent and look for evidence of infestation, such as droppings or egg casings. Once you have pinpointed these locations, you can begin preparing your homemade roach trap using easily accessible materials like sugar and flour to lure the roaches in.
Combine these with boric acid, which is both attractive to the pests and lethal to them upon ingestion. Place this mixture in shallow dishes or on paper plates, then strategically position your traps in the identified roach hotspots.
Keep an eye on the traps and make sure to replenish the bait mixture as needed to continue attracting and killing the roaches. This simple process can significantly reduce and eventually eliminate the roach population in your home.
Cockroaches are one of the most unpleasant creatures to infiltrate your home. Fortunately, constructing homemade roach traps to trap roaches for removal is simple. Cockroaches spread bacteria throughout your home and may bring illnesses to your family. They are unsightly and scary and make a space appear unclean and unwelcoming.
Try a simple DIY cockroach trap before paying for professional pest control services if you're suffering a roach infestation. While you could hire a local pest control company to deal with the roaches, their chemicals may harm your family and the environment, and multiple treatments are usually required.
These homemade cockroach traps are not only cheap, but they eliminate the roaches permanently without the use of toxic and expensive pesticides. Getting rid of cockroaches in your home may take a long time; traps speed up this process and allow you to monitor progress through the number of dead roaches you observe.
The Ultimate Guide on Ways to Trap Roaches
If you're interested in using homemade roach traps to trap roaches, you likely have most of the necessary supplies at home. Use everyday items to build a DIY cockroach trap.
Most traps have the essential elements of bait, and an insect killer, though some, like sticky traps or slippery traps using bottles and containers, work through mechanically ensuring roaches cannot leave.
Whether you prefer to use safe and non-toxic methods, don't want to see dead insects, or would like to pick up a commercial fix, there's a roach killer suitable for every home.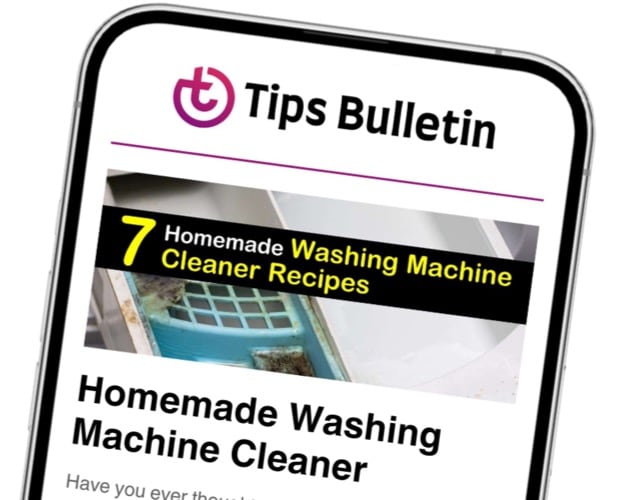 Finally, an email that Transforms Your Home.
Get the latest home and garden tips from our experts, delivered straight to your inbox.
Homemade Roach Traps
Many homeowners prefer diatomaceous earth and household roach bait as a roach killer instead of chemical gel bait. DE powder kills roaches while causing no harm to beneficial insects like bees. Making DIY roach traps out of diatomaceous earth is a simple way to kill German roaches, Oriental cockroaches, and the American cockroach.
Mix the ingredients and leave them in piles close to roach access locations you suspect could be a hiding place, such as cracks and crevices. For this home remedy for killing cockroaches, the flour and cocoa are used as cockroach bait to attract insect pests to the diatomaceous earth powder. Note that cocoa powder stains light-colored flooring or carpets, so be cautious when using it in these places.
DIY Cockroach Trap with Duct Tape
This homemade trap is the most straightforward homemade roach killer and works on all kinds of roaches, including German roaches and other crawling insects.
Flip a piece of duct tape upside down and place a teaspoon of peanut butter in the middle of the sticky side to form a duct tape cockroach trap. Roaches head for the bait and get stuck because of the duct tape. Place your DIY roach sticky trap tape along a wall, in a cabinet, or close to other roach hiding places for the best results.
Boric Acid is the Most Effective Roach Trap in Small Spaces
Boric acid, often known as Borax, kills insects by interfering with their digestive and nervous systems, and DE kills roaches by destroying the exoskeleton and causing dehydration. Diatomaceous earth (DE) is cheap, non-toxic, and easy to use for killing roaches.
Mix equal parts boric acid and DE powder to get the best of both worlds. Spread the mixture in a fine layer in areas with a cockroach infestation.
Mix boric acid with some bread and leave it in strategic locations for a DIY silverfish trap. They can't resist the starch in the bread.
Essential Oils – Home Remedies for Trapping Roaches
Roaches dislike the strong scents of lemon citrus and peppermint essential oils, which can be used to prevent roaches in your apartment or house. Diatomaceous earth is known for its high absorbency and, when combined with the oils, makes efficient cockroach control.
Most people are unaware that mixing diatomaceous earth with these essential oils creates a highly efficient natural roach spray repellant that is chemical-free and smells fantastic while combating your roach problem.
Slowly stir in the powder while mixing the peppermint or lemon essential oils with the water. Fill a spray bottle with the solution and spray it on areas where pesky cockroaches congregate. It's swiftly makes roaches go away from your house to bother someone else.
Peppermint oil is particularly effective against roaches. It's one of the smells that cockroaches hate, as well as spiders.
Petroleum Jelly Jar Trap
Jar traps use sticky sides and strong bait to entice roaches inside the jar and keep them from crawling out. This handmade cockroach trap catches dozens of insects and is reusable, thanks to the food temptation at the bottom and sides covered with petroleum jelly.
For a safe trap for pets, use a jar with a short neck so they can't squeeze their noses through the entrance. Put bait in the bottom of the pot, such as peanut butter, sugar, or cocoa powder, and put petroleum jelly on the inside walls to make it slippery. Check and empty the trap daily.
Peanut Butter Homemade Cockroach Trap
Peanut butter is the perfect roach bait for your homemade roach trap. When combined with a suitable poison, it helps ensure the insects make contact and leads to more dead roaches.
Place the peanut butter in the center of the plate as a food source and bait. Sprinkle a fine layer of insecticidal dust in a ring around the peanut butter. Hungry roaches crawl over the insecticidal dust to reach the food, exposing them to the poison and causing death. If you prefer, use diatomaceous earth or boric acid instead of the poison.
Diatomaceous Earth is a Home Remedy for Roach Activity
A simple DIY pest control strategy for killing cockroaches and resolving a roach infestation is dusting with food-grade diatomaceous earth. This powder is effective pest control against the Oriental cockroach, the German cockroach, and an American cockroach infestation. It naturally kills silverfish, bed bugs, and any other insect it comes in contact with.
The sharp edges of the fossilized diatoms pierce the cockroach's waxy exoskeleton layer. The insect pest dehydrates and dies due to the laceration of the exoskeleton. When roaches walk through the powder, it sticks to their leg hairs and is taken with them. They frequently die as they return to their nest.
Diatomaceous earth must be dry to cure a roach infestation effectively or for the way to make an ant trap with the powder. Apply a light coating of dust to any areas or cracks where cockroaches have been spotted.
Concentrate your efforts in areas where the bugs collect crumbs and other food supplies, such as the backsides of cookers, cupboards, and other equipment.
Keep an eye on the areas you treat; depending on the severity of the roach activity, the powder may need to be replenished from time to time. Reapply if it rains or becomes too humid. Dust at least twice a week to start.
Homemade Roach Cookies
Roach cookies are an easy DIY roach killer. Combine a few simple ingredients to quickly make these deadly cookies to set out around your house away from children and pets.
Put latex gloves on and cover your work area. While tiny doses of boric acid are generally safe, they may cause skin irritation. Combine ingredients in a thick dough, roll into shapes, and place on wax paper squares. Wipe your work area and clean your utensils.
Place the cookies under the stove, the fridge, sinks and cupboards or storage shelves, tops of cabinets, and the refrigerator away from pets and children. Look for cockroach symptoms or infestation in other places, such as corners and crevices or fractures in walls.
Replace when the batter dries out, which should be every couple of weeks. Apply the excess boric acid as light dust near the infested regions.
The Best Bait for a Cockroach Trap – Using a Bait Station
Most commercial cockroach bait stations arrive preloaded with liquid, chemical, or gel bait and only need to be set out and left alone to do their work. If you're loading your own bait stations, consider flour and sugar or flour and cocoa. Sweet liquids such as soda, fruit juice, or wine work well.
Beer Bottle and Oil DIY Roach Trap
Use the last taste of your beer (or wine) to catch roaches. The sweet odors of beer and wine attract these pests as efficiently as the smells of leftover food. Pour a small amount of oil around the inside sides of the bottle to make them slippery.
Once cockroaches enter the tall bottle coated inside with slippery oil, they become trapped as they can't climb out. Thanks to the narrow neck, the bottles are not practical to empty and reuse, so discard them after a few days and set a new trap in place.
Homemade Roach Trap with a Soda Bottle
A two-liter soda bottle makes an excellent larger roach trap if you prefer soda to beer or wine. Remove the top of the bottle at the point where it begins to round out to its full width. Apply petroleum jelly inside the bottle's top half and the bottleneck.
Add some bait to the bottom of the bottle and insert the top section of the bottle upside-down into the bottom chamber. Roaches enter the bottle through the spout to get to the food and become trapped.
Try a Commercial Sticky Trap
An array of sticky or glue traps is available at home and hardware stores. Sticky traps are generally large pieces of thick cardboard with an adhesive designed to trap roaches on one side. When purchasing sticky traps for a roach problem, ensure you get one small enough to trap insects without sticking to other animals like mice or pets.
Place sticky traps inside the pantry, by crevices and openings, or in areas where heavy roach activity has been observed. Avoid walking on glue traps after setting them down as they stick to shoes, socks, and bare feet.
Pick Up an Insect Growth Regulator
An IGR (Insect Growth Regulator) is employed with other roach control products, including roach baits and roach spray, to help inhibit adult roaches from reproducing. IGRs are suitable to use around pets and children, reducing roach populations considerably over time.
Fleas, roaches, and mosquitos are among the insects IGRs suppress. They rarely kill adult insects, but they stop reproduction, egg hatching, and molting from one life stage to the next. Many insect growth regulators (IGRs) are combined with pesticides to kill adult insects.
Commercial Roach Traps and Killers
When shopping for roach traps, think about your priorities, whether it's using natural and safe ingredients or having a roach trap where you don't see dead roaches. There are plenty of insecticide choices for commercial cockroach killers, from bait stations to fully enclosed traps meant to keep out children and pets to sprays, powders, and more.
Electric Cockroach Traps
Like an electric mosquito trap, the electric cockroach killer works on the principle of luring bugs into it using bait or other methods, then electrocuting them on arrival to destroy them instantly. This method is easy to install and works quickly.
Most of these machines have a tray for simple emptying and cleaning up, and this method may work well if you prefer to be more hands-off.
Cockroaches are unwelcome visitors in any home or workplace; if you spot them, it's urgent to trap roaches and remove them from the space. It's easy to construct homemade roach traps so you can sit back and let your DIY cockroach trap do the work of removing roaches for you.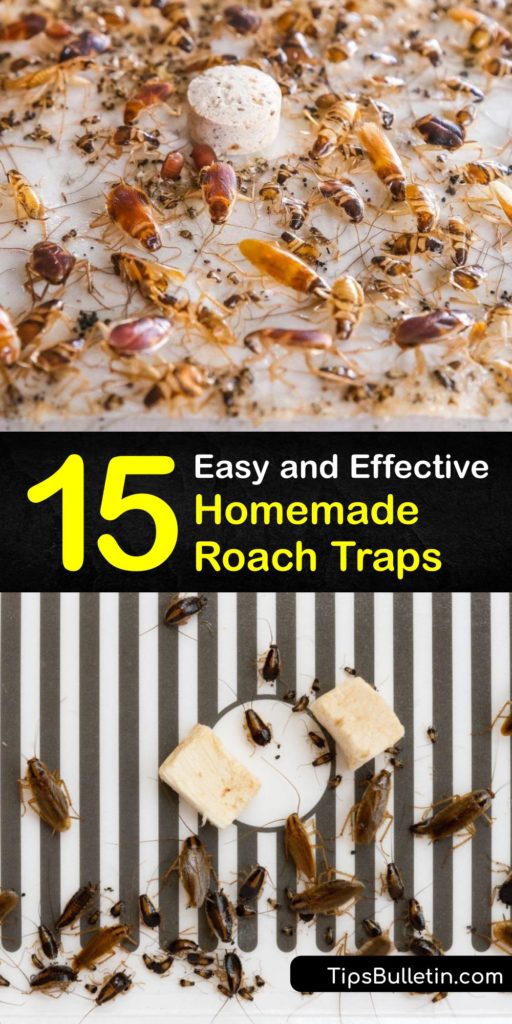 If you loved this article on homemade roach traps, please share this brilliant information on making a DIY cockroach trap with your friends and family on Pinterest and Facebook.