When figuring out if cow's milk has gone bad, all it takes is a sniff or a little sip to know if it's spoiled. Nut milks, like almond milk, are much harder to tell. The signs aren't as clear and leave us wondering, how long is almond milk good for?
When we search for the answer, it sometimes feels like we have even more questions. How long does opened almond milk last compared to unopened almond milk? When does almond milk go bad in my fridge? And, do the same rules apply to other non-dairy milk? Be careful with store-bought almond milk.
Dairy-free milks are becoming increasingly popular, and the FDA has recently cracked down on brands that claim to produce almond milk but whose products contain few almonds. Some of these kinds of milk contain large amounts of additives that may cause allergic reactions and other adverse health effects.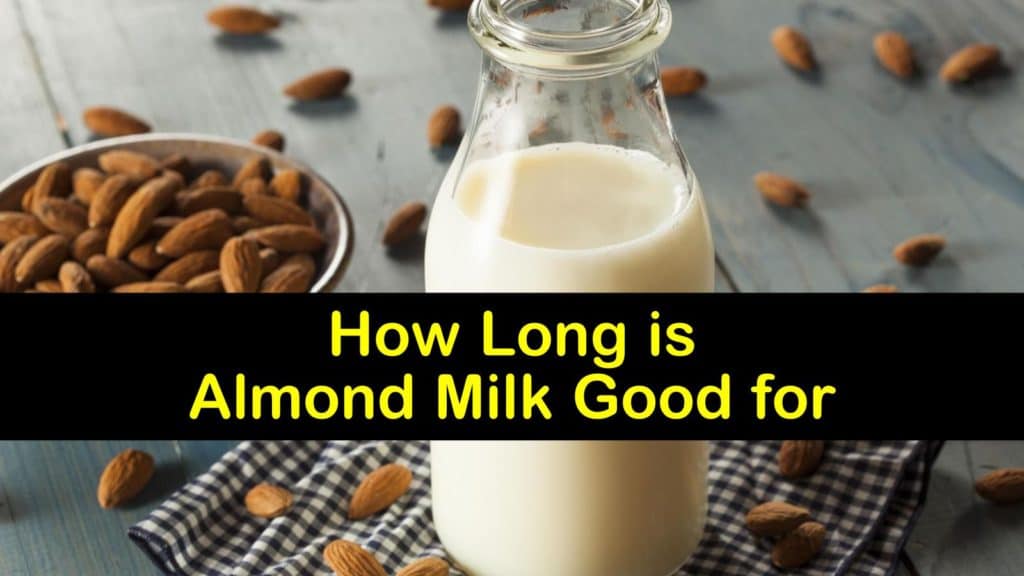 Almond Milk Health Benefits
The safest brands to buy from are Blue Diamond Almond Breeze, Califia Farms, Elmhurst, and Silk Original. To avoid harmful ingredients, it's often easier to make almond milk at home.
Large groups of people switch to almond milk because it is free from lactose while remaining low in calories and sugar. It has similar calcium content compared to traditional dairy milk and dairy products, and it has a moderate amount of potassium.
These benefits are becoming even more important as people realize they have food and dairy allergies.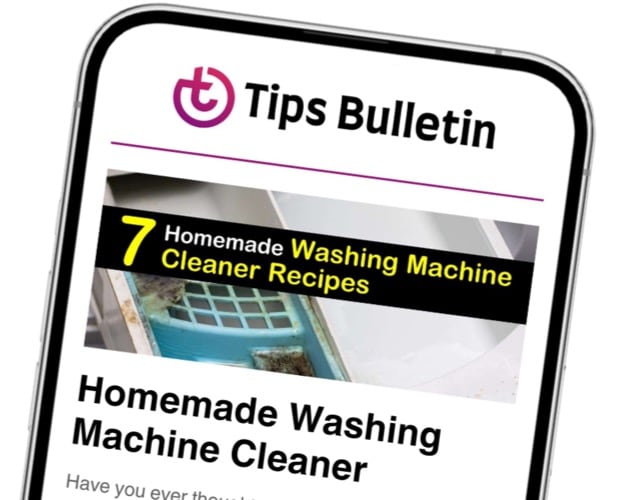 Finally, an email that Transforms Your Home.
Get the latest home and garden tips from our experts, delivered straight to your inbox.
Drinking almond milk is a rich protein source and tastes the same, if not better, than regular cow's milk. If you're becoming a fan of dairy-free milk, we know you're dying to know how long is almond milk good for.
When Does Almond Milk Go Bad?
You can tell when milk is gone bad when it starts to smell funky or clumps. Commercial almond milk goes through a process where it is ultra-pasteurized and receives added stabilizers and preservatives to extend the shelf life.
The real signs of spoilage to look for with almond milk or to tell when does coconut milk go bad is if it tastes sour, smells strange, has small clumps, or is thicker than usual. Don't drink spoiled almond milk with these signs or risk food poisoning.
How Long is Almond Milk Good for?
How long can milk sit out at room temperature? Regular cow's milk doesn't last very long. However, shelf-stable almond milk is safe to store at room temperature until you open it because it doesn't contain dairy. It's also one way to preserve soy milk that is shelf-stable.
Almond milk that requires refrigeration always has a best before or expiration date posted on the almond milk carton.
Look for a print in a basic font family and a small size printed either on the refrigerated carton or under the milk's cap.
How Long Does Opened Almond Milk Last?
Nut milk drinkers are typically less concerned with almond milk going bad before it has even been opened. How long is almond milk good for after opening?
Shelf-stable commercial milk lasts about ten days after opening before turning sour, while homemade milk lasts about six days. These guidelines apply to most non-dairy milk types, including coconut milk, soy milk, oat milk, and cashew milk.
How to Store Almond Milk
Shelf-stable almond milk is best stored at room temperature in cool, dark places away from sources of heat. Once the carton gets opened, refrigeration is required. Always replace the cap and store it in the fridge.
Most refrigerated almond milk manufacturers recommend keeping the carton away from the fridge door because that area goes through the most temperature fluctuations. The lowest shelf in the back of the fridge is usually a safe spot for all kinds of milk.
Can You Freeze Almond Milk?
Freezing almond milk is a bit controversial because it changes the texture and consistency of the milk. Those who use almond milk for baking enjoy freezing it because it works as a great dairy replacement when thawed.
To freeze almond milk, dump some into ice cube trays and freeze for 24 hours. Remove the almond cubes from the trays and store them in freezer bags. Remove the milk as needed and thaw them in a small bowl at room temperature until completely melted.
How to Make Homemade Almond Milk
Making your almond milk is cheaper than buying it in-store, and it is a super simple process. Making almond milk at home also allows you to add sweeteners like honey, vanilla, or sugar if desired.
Soak the almonds in tap water for up to six hours. Drain and rinse the soaked almonds and discard the tap water. Add the soaked almond and the filtered water to a blender. Blend the almond until the consistency is creamy and smooth.
Strain the almond milk through a cheesecloth or nut-milk bag into a container with an airtight lid. Discard the pulp and store the milk in the fridge for up to six days. Freeze the leftovers for three months if desired.
Is Almond Milk Safe for Infant Formula?
While almond milk is nutritious, most doctors recommend waiting until an infant is at least one year old before introducing almond milk to their formula.
Although it is a safe supplement, it doesn't compare to breast milk's nutritional value or replace infant formula altogether.
We know that there are a ton of questions when it comes to almond milk. This statement is especially relevant for those who have recently made a temporary or even permanent switch from dairy milk to almond milk.
Most of these typically include questions like when does almond milk go bad? How long does opened almond milk last? And, how can I make my own almond milk?
We hope that reading through this guide on almond milk has shown you the benefits of nut milks and provided answers regarding purchasing, storing, and preserving almond milk.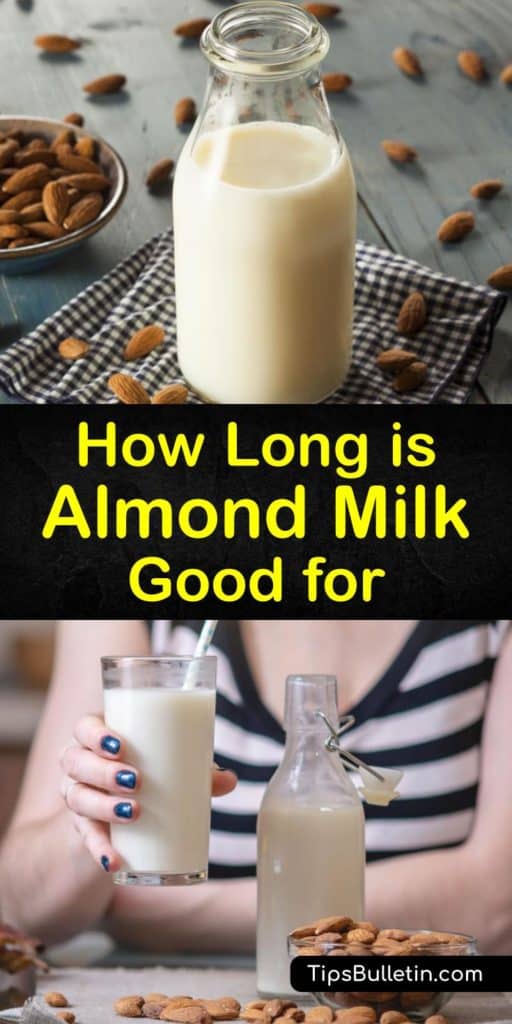 If you found yourself asking, how long is almond milk good for, share this article teaching you everything you need to know about almond milk on Facebook and Pinterest.