The upholstery on your sofa goes through a lot in a day, especially if there are children and pets involved. Cleaning and maintaining your couch goes a long way to keeping it stain and odor-free. We'll show you how to clean sofa upholstery at home in a few easy steps without having to have it professionally cleaned.
Sofas come in many different styles, shapes, and sizes, and are upholstered using a variety of materials. The first step in upholstery cleaning is to determine which type of fabric is on your sofa. Cleaning products designed for a microfiber cloth or fabric sofa do not always work on a suede or leather sofa.
Another step in upholstery cleaning is to locate and follow the care cleaning code on your couch. Some sofas are safe to clean with a water-based cleaner, others with a solvent-based cleaner, and some require dry cleaning only. Once you establish the correct cleaning solution, cleaning your sofa at home is quick and easy.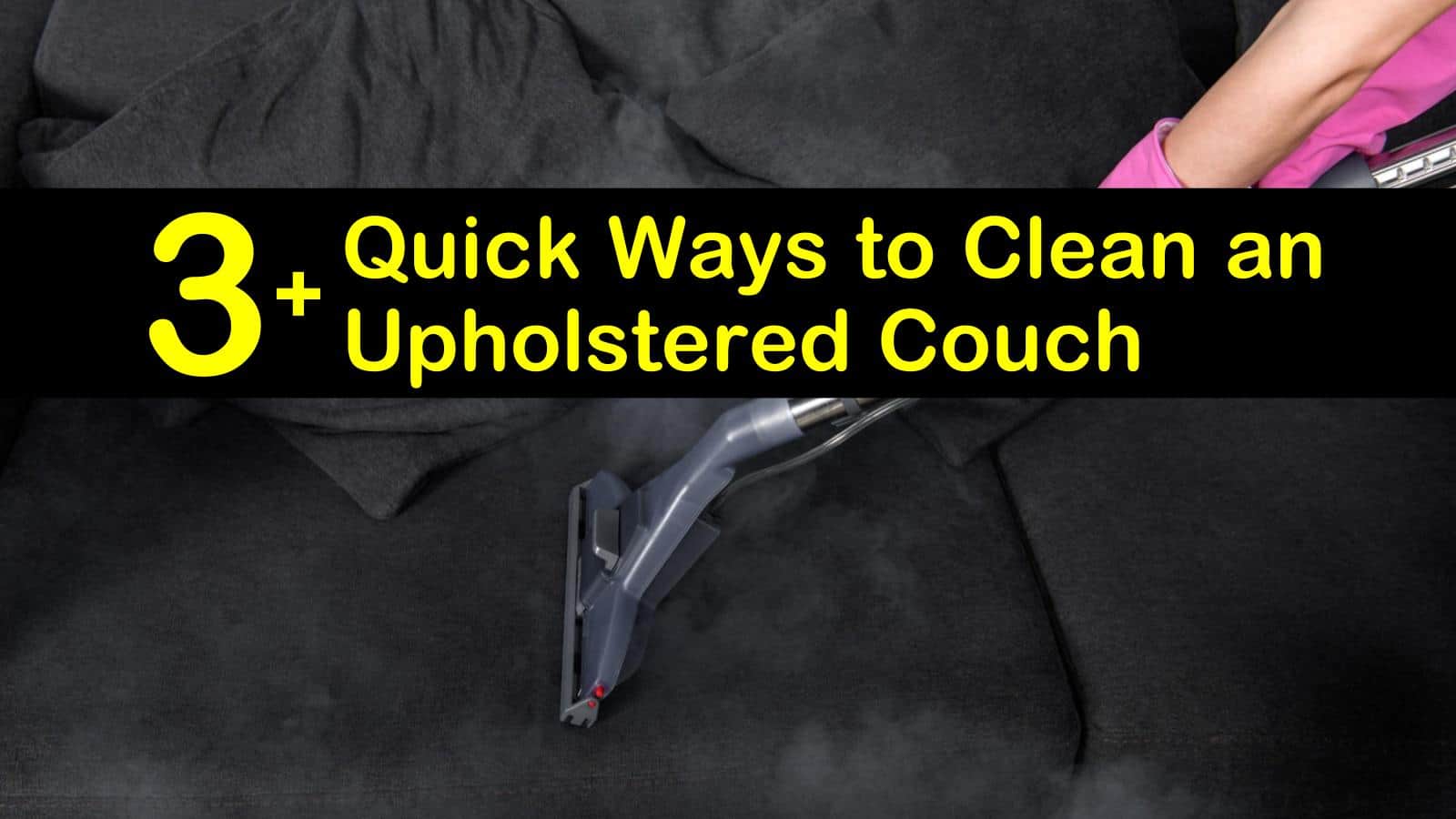 Cleaning an Upholstered Couch
Remove dirt and grime on your couch using DIY cleaners or a steam cleaner. We'll show you how to clean-upholstery with the right cleaning method, whether you are getting body odor out of a couch, spot cleaning, or need to remove tough stains.
Clean All Your Sofa Upholstery at Home
There are times when the inevitable stain appears on your sofa, whether it is a coffee or red wine stain. Here is how to clean an upholstered couch to remove tough stains.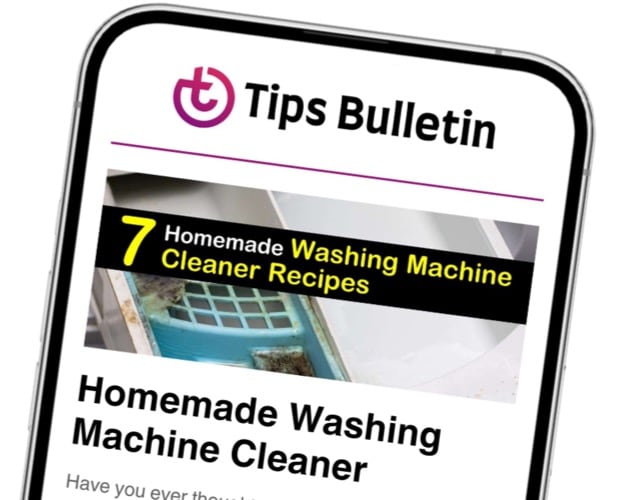 Finally, an email that Transforms Your Home.
Get the latest home and garden tips from our experts, delivered straight to your inbox.
To clean upholstered furniture, the first step in washing away the stain is to blot as much of it as possible. Use a paper towel to clean the area, using fresh towels as you blot. Make sure that you do not rub the stain to prevent it from spreading outward.
Sprinkle baking soda onto the surface area of the stain and allow it to sit for 15 minutes. Mix equal parts warm water and vinegar in a spray bottle and add a squirt of dishwashing soap. Shake the bottle gently to prevent making too many suds.
Spray the stain remover solution onto the baking soda and let it sit for five more minutes while the bubbling action loosens up the stain. Use a sponge to work at the stain with a blotting motion to pull up loose dirt and grime. Wipe away all of the cleaning residue with a damp cloth and allow the area to air-dry.
Vacuuming and Steam Cleaning Couch Upholstery
Steam cleaning couch upholstery is one of the most effective ways to clean a couch cushion. It uses the power of steam to disinfect and clean away grime without using harsh cleaning products.
For cleaning away tough stains that a steam clean can't handle, try using a DIY seat cleaner.
Before steam cleaning your sofa, give it a good vacuuming. Use a brush attachment to clean debris and hair off the backrest and armrests. Vacuuming is the perfect way to get dog hair off the couch. Remove the seat cushions and use the crevice tool to remove loose dirt and dust from the nooks and crannies inside the sofa.
Finish up by vacuuming the top and bottom of each seat cushion. Follow the manufacturer's instructions on your steam cleaner in preparation for cleaning. Remove the cushions from your sofa and set aside.
Use the upholstery brush attachment on the steamer to work in sections across the backrest of the couch, making sure to overlap each section. Repeat the process on the armrest and backside of the couch.
Clean both sides of the seat cushions and prop them up somewhere to dry. Open windows in the room and turn on ceiling fans to speed up the drying process.
Cleaning a Sofa Made of Leather
Leather is often viewed as an intimidating material to clean. A simple combination of water and vinegar works well for removing everyday dirt, making this sofa upholstery cleaner an ideal solution to clean leather couches.
When cleaning upholstery made of leather, always spot test an inconspicuous area to make sure that there is no upholstery discoloration. Combine the water and vinegar into a bottle sprayer and shake well to mix. Label the container if you plan on using it regularly.
Spray the vinegar cleaner onto a soft cloth and wipe the couch surface in sections using circular motions. Avoid spraying the solution directly onto the leather to avoid saturating the material. Dry each section as you move along by wiping the area with a clean cloth.
Cleaning a Microfiber Couch
Microfiber has become a popular form of upholstery in recent years. This soft and attractive material is durable and relatively easy to clean. If your sofa requires a solvent-based cleaner, then the best cleaner for microfiber couch is rubbing alcohol.
Test the alcohol on an inconspicuous area of the sofa before cleaning to test for colorfastness. To remove dirt and stains from microfiber, fill a bottle sprayer with rubbing alcohol and spray the liquid over the dirty areas of the sofa.
Use a white cloth to wipe the area clean. Allow the upholstery to dry and use a soft-bristled brush to fluff and soften the fibers back to their original state.
Alcohol is also helpful for removing ink from a couch. Dabbing the stain from the outside inward keeps the mark from spreading.
Your sofa is not just a piece of furniture. It is the central point in your living room meant to provide comfort and relaxation. Keeping the upholstery clean not only ensures that your couch is around for a long time but provides you with a fresh-smelling and cozy place to put your feet up at the end of the day.
Now that you know how to clean sofa upholstery at home using inexpensive ingredients and techniques, why not share our sofa upholstery cleaning tips with your friends and family on Facebook and Pinterest?