Leather furniture looks fantastic, but taking care of it requires special treatment and the use of the right products when cleaning. You want your leather looking fantastic, so you'll want to do more than just wipe it down with a damp cloth and a cleaning product.
In this article, we're going to go over how to clean a leather couch. We're going to cover the best way to clean leather furniture, including ways to clean a white leather sofa. Follow our natural solutions to keep your leather furniture looking clean and new.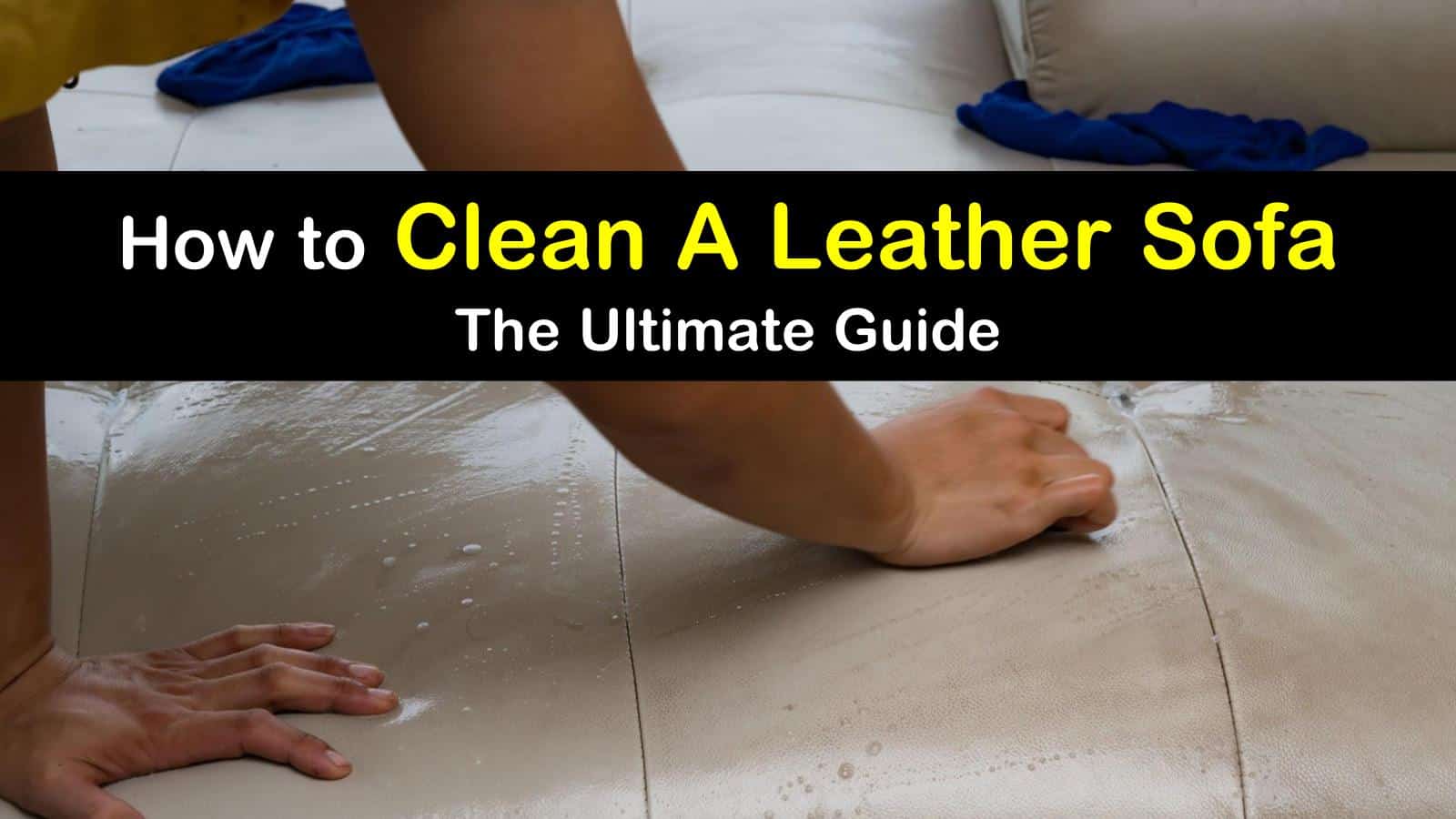 Before I Begin Sofa Cleaning
Using bleach or ammonia-based cleaners may ruin your furniture. Although leather is durable, it is very porous. Whether you are cleaning leather or another type of fabric, care is needed to ensure the integrity of your furniture.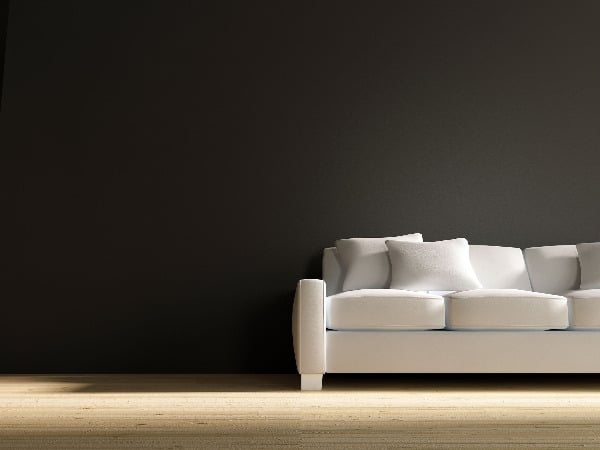 Before you begin cleaning your leather couches, keep these home cleaning tips in mind:
Determine the kind of leather you are handling. Make sure it is a real leather sofa you want to clean and not a suede couch. More about how to clean a microsuede couch here.
You will find this piece of information on the tags that come with the furniture or in the written material piece that comes with it. If you are unable to find this information, contact furniture stores and ask.
Read any written material that accompanies your leather furniture as they provide tips on how to clean your specific leather furniture.
Use any cleaning agent that is given to you by your retailer before trying out other cleaning solutions.
Inspect your sofa closely before cleaning. Leather couches can get bed bugs just like other materials. You'll need a different approach if you have a problem with these invaders.
The Best Way to Clean My Leather Furniture
Clean leather furniture using these simple steps.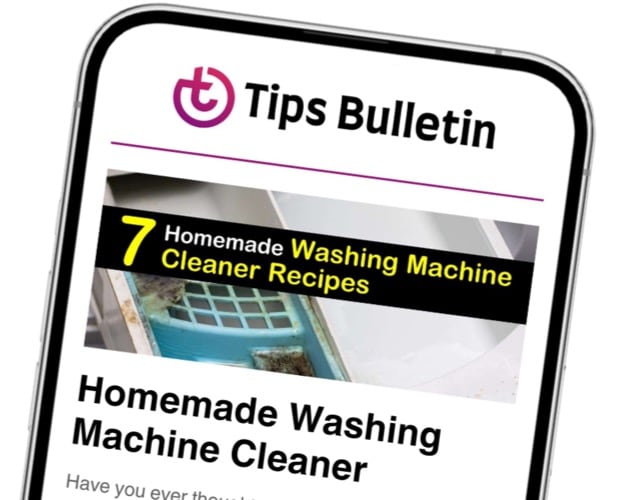 Finally, an email that Transforms Your Home.
Get the latest home and garden tips from our experts, delivered straight to your inbox.
Leather Furniture Cleaning
Vacuum the furniture properly to clean cat hair off upholstery and out of the cracks. It's easy to scratch leather, so use the soft brush attachment. Mix few drops of mild soap (like Dove or Neutrogena) into the water until it is foamy. Dip a rag in the soapy water, squeeze and wipe in a circular motion, one part at a time.
Dip the second rag in plain water and use it to clean off the soap residue on the furniture. Use the third rag to dry the furniture properly and the fourth dry, soft cloth to buffer the surface. Apply leather cleaner or restoration conditioner to restore the shine.
How I Clean a Leather Sofa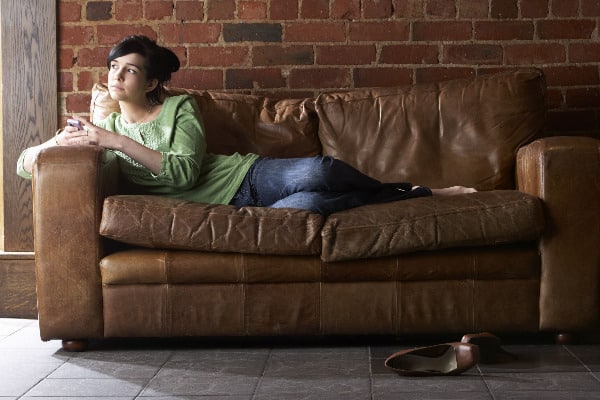 Leather sofas are in many homes, so having ways to clean a leather couch is essential. This piece of upholstered furniture adds a bit of elegance and enhance the beauty of every room décor. Cleaning your leather sofa is not as hard as cleaning other types of furniture which requires so much effort and time. Most leather sofas only need cleaning two times a year.
Vacuum the sofa using a soft brush attachment to prevent the leather from getting scratched. Mix equal parts vinegar and water to create a cleaning solution. Dip a piece of microfiber cloth into the mixture and squeeze the excess water out. You will need the fabric damp, but not wet.
Use the soft cloth to wipe down the surface of your leather furniture in parts. Repeat this process until you have gone through the whole sofa. Dry the surface with a clean cloth.
Apply a leather conditioner and leave it overnight. You'll find leather conditioners at any retail outlet. Buff the sofa the following day with a rag to make it shine.
Cleaning a white or black leather sofa requires you use the same procedure. If your leather sofa has stains from marker, ink or grease, then you will need to apply various techniques to remove old oil stains from a leather sofa before cleaning the rest of the sofa.
Follow the same rules when you need a DIY leather shoe cleaner. Vinegar and water are usually enough to handle dirt and most stains.
How I Clean Stains on My Leather Sofa
Various types of substances can stain leather sofas, and each requires a different cleaning method. When cleaning leather, the type of stain defines the treatment.
Removing Mold and Mildew from My Leather
At some point in time or another, molds and mildew may grow on your sofa, leaving white patches.
For cleaning mold from leather, you need rubbing alcohol and water. Mix equal parts alcohol and water in a bowl, dampen a small rag and use it to wipe down the affected area.
Wipe off the mixture from the sofa using another clean rag you've dipped in plain water to keep from damaging the leather with too much alcohol exposure. Dry the surface properly.
Getting Rid of Marker or Ink Stain
Having kids in the house means you are going to battle with ink stains and scribbles on the sofa. You can also use this ink stain remover to get paint off leather cushions. Paint will come off easily with nail polish remover.
Dab a little alcohol or any of the listed substances over an ink stain. Let it sit for a few minutes, then wipe off with a clean cloth. For tougher stains, you will want to keep repeating the process until the stain fades significantly.
Start out with a patch test to know which of the listed substance will be ideal for removing the stain on your sofa before applying it everywhere. You can use this cleaning solution to get permanent marker off leather. Don't worry though, rubbing alcohol won't tarnish the leather surface.
I Get Rid of Grease Stains on My Leather
Grease on your leather sofa? Not to worry as all you'll need is some baking soda. Sprinkle some baking soda on the area the grease stain occurs and leave it for a few minutes. The baking soda will absorb the oil and leave your sofa clean and grease free.
How I Clean a White Leather Couch
Dark patches on your white or other light color sofa is not a sight anyone likes. Get rid of the stain by mixing equal parts of lemon juice and cream of tartar and applying the mixture on the affected area for ten minutes. After ten minutes, wipe off with a clean sponge.
Getting Rid of Stains on My Car Upholstery
Occasionally, stains may appear on the leather upholstery in our cars. You can also get gum off leather car seats using this easy vinegar and oil solution.
Mix all three ingredients, dip the rag in the mixture and use it to wipe affected areas. You can also use this mixture to give your car upholstery a beautiful overall shine once in a while.
General Tips to Make My Sofa Last Longer
Avoid exposing your sofa to direct sunlight as this will cause the leather to dry and crack. Also be sure to place it away from the air conditioner, heating vents, and other appliances that give off heat.
Blot all liquids that spill on the couch as soon as possible. Do not wipe spilled liquids with a cloth as this will spread the stain to surrounding areas.
Tough stains on your sofa require an expert. No matter how much you love doing things yourself, you may ruin your sofa if you begin experimenting with cleaning techniques.
Always carry out a patch test before using any cleaning agent over the entire surface of your sofa.
I Love My Leather
Using these tips, your leather furniture will not only last longer, but you'll clean it easier.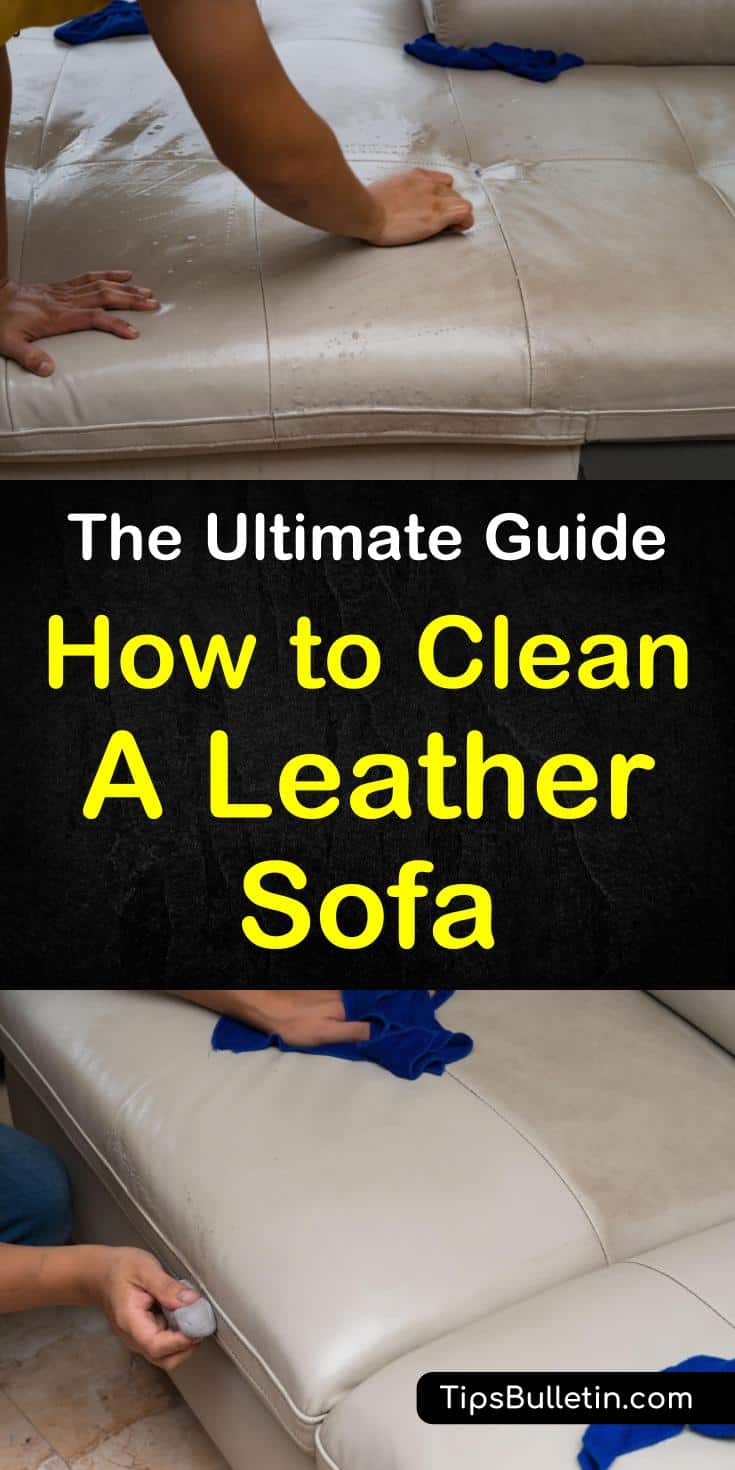 Did I miss anything? Let me know in the comments, and use the buttons below to share to Facebook, Twitter, and Pinterest!