Removing mildew smell from shoes is straightforward and economical. Here's how to effectively tackle the issue:
Start by drying your shoes with heat, like from a hair dryer or clothes dryer.
Soak your shoes in a detergent solution to clean and remove the musty scent.
Apply a homemade baking soda deodorizer with tea tree oil overnight to absorb odors.
Use a vinegar soak to kill any remaining mold, and rinse thoroughly.
Finish by spraying with a cedarwood oil and witch hazel mixture to repel future mold growth.
To get rid of the mildew smell from your shoes, first ensure they are completely dry using heat from a hair dryer or running them in a clothes dryer if the manufacturer's care instructions permit this. Moisture is the enemy, so eliminating it quickly is crucial. Once dry, prepare a soak with warm water and laundry detergent and let your shoes bathe for 30 minutes; this will help loosen and remove the mildew.
For a natural deodorizing, mix baking soda with a few drops of tea tree oil and let it sit in the shoes overnight, then dump out the excess. This duo will neutralize odors effectively. A vinegar solution is your next step, as its acidic nature is a potent enemy of mildew. Soak, scrub, then rinse your shoes clean. Finally, a few spritzes of cedarwood oil and witch hazel spray prevent mildew from returning, keeping your shoes fresh. This approach is not only effective but also time-saving and cost-efficient, utilizing common household items to tackle the problem.
As busy humans, we sometimes forget to do the little things like turn off the lights or dry our shoes after a rainstorm. Unfortunately, mildew is a consequence of procrastination and, if left unchecked, can ruin your favorite shoes. Explore ideas for how to get a mildew smell out of shoes or boots with our simple shoe care tips.
Moisture is a driving factor behind mold growth. Allowing your shoes to stay wet for several days breeds mold spores almost immediately. Mildew is a microscopic fungus that needs moisture, air, and food. It thrives in dark, moist places and can live on different types of organic matter like dirty clothes, paper, and wood.
Your shoe insole is a prime propagation ground for many types of mold and mildew. Once the mold growth reaches a certain point, it creates a noticeable mildew smell – stale and watery. Suddenly, that wet sock or soggy shoe becomes unbearable, but don't throw it away just yet. Try our suggestions to eliminate the moldy smell and stop the growth inside your shoes.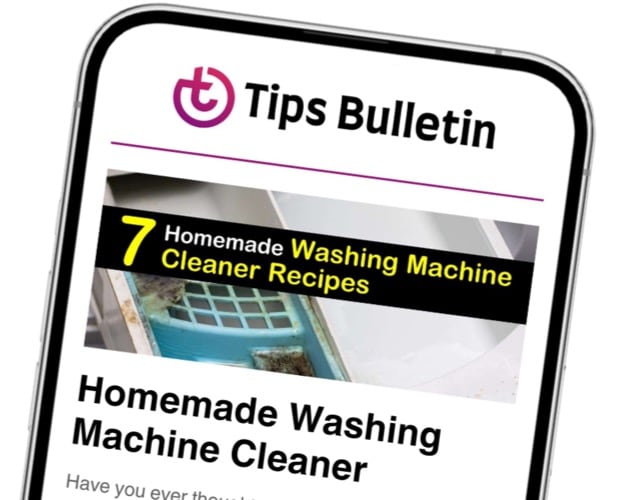 Finally, an email that Transforms Your Home.
Get the latest home and garden tips from our experts, delivered straight to your inbox.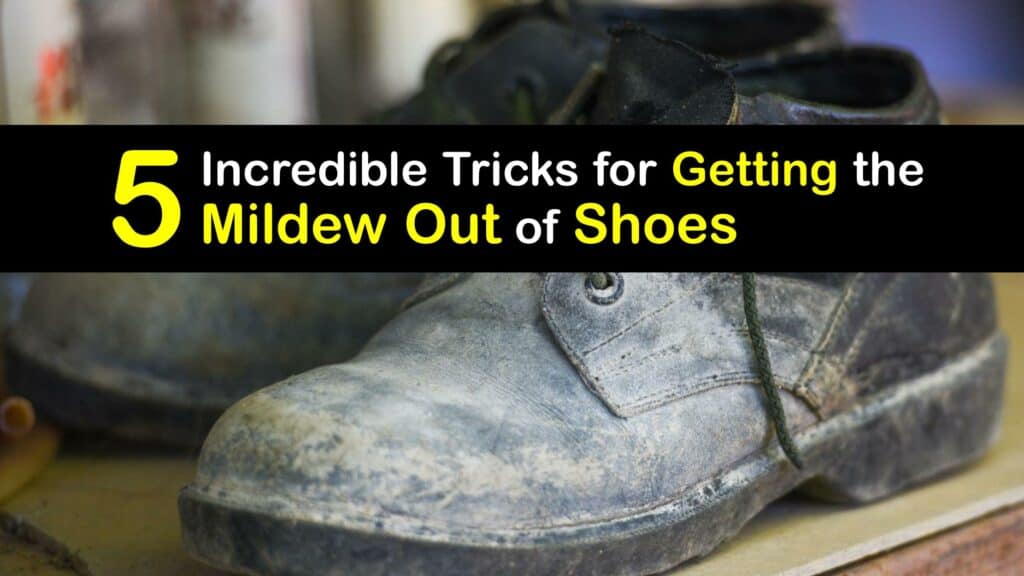 What to Do if Your Shoes Smell Like Mildew
When your shoes stink, and you feel like it might be about time to throw them out, just say no to shoe odor. No matter your skill level, there's a solution to your problem. Learn quick ways to clean musty leather boots and shoes in your closet with superior shoe care instructions and easy tutorials.
Use Extreme Heat to Kill Mildew in Shoes
When your shoes smell like mildew, it's time to turn up the temperature. Studies suggest that prolonged exposure to temperatures of 140 degrees Fahrenheit effectively eliminates mold growth and mildew spores.
Getting mildew smells out of shoes is easy if you know how to harness some heat. The average clothes dryer runs around 135 degrees Fahrenheit, and a high-end hair dryer should also be able to sustain that temperature.
Get an old pillowcase, put your stinky shoes inside, and tie the top. Set the dryer to high heat and run the timed cycle. Killing the bacteria eliminates much of the unpleasant odor and allows you to proceed with a deep clean. Be wary of the shoe adhesive because high heat may melt some materials.
Give Your Shoes a Spa Day When Mildew Strikes
Once you eliminate the unpleasant smell caused by a thriving mold colony, you can proceed with a more thorough scrubbing. Find out how to remove a musty smell from shoes with hot water, laundry detergent, and a little TLC.
Fill the bucket with a gallon of warm water and add a tablespoon of your preferred laundry detergent. Be cautious of using anything with bleach or peroxide additives on leather shoes or dark materials. Take the insole out of each shoe, if applicable, and submerge your shoes for a 30-minute soak.
Use your scrub brush and a bit of hot water to scrub the lingering mildew stain until your shoes look good as new. Allow your shoes to air dry in the sun, as UV rays help crush any remaining bacteria and mildew odor.
How to Remove a Musty Smell From Shoes
Anyone with active sweat glands knows the pain of foot odor and smelly shoes; it sometimes seems impossible to keep up with the foul odor. That musty smell has to go, whether caused by sweat or a wet shoe. Discover how to get mildew smell out of shoes with this handy DIY shoe deodorizer.
Baking soda is a wonderful odor absorber and makeshift foot powder. This recipe makes enough for one application. However, you could also make a bulk batch to store in a spice container.
Place two tablespoons of fresh baking soda into a small bowl and stir in ten drops of tea tree essential oil. Pour some into each shoe and let it sit overnight. Dump out the excess in the morning.
Tea tree comes from the leaves of the lovely tea tree, native to the coast of Australia. When the leaves are distilled into an essential oil, it acts as a natural antibacterial and antimicrobial. It is ideal for drying your musty boots before mold sets in and won't come out.
How to Get a Mildew Smell Out of Shoes
Vinegar is an excellent remedy if your shoes smell like mildew because it's a mildly acidic and effective fungicide that works against several common mold varieties. Musty odor doesn't stand a chance against our all-natural vinegar soak.
Fill a bucket with one part warm water, one part distilled white vinegar, and a hearty teaspoon of dish soap. If applicable, prepare your shoes by removing the shoelaces and insoles. When ready, submerge your smelly shoes in the vinegar water for an hour. Rinse your shoes and use an old toothbrush to scrub any remaining residue.
How to Make a Cedarwood Oil Spray for Mildew
Have you ever wondered why people used to store clothing in cedar chests? Cedar keeps things dry and contains a powerful repellent that deters mold, mildew, and other pests. Cedarwood essential oil is the vapor-distilled version that includes cedar's natural gifts.
Witch hazel is a vital flowering plant genus that contains helpful anti-inflammatory tannins and antimicrobial benefits when extracted and distilled into liquid form.
Fill a mini spray bottle with one cup of water and witch hazel. Use the spray weekly or on an as-needed basis. Once you know how to remove a musty smell from shoes with an all-natural odor eliminator like cedarwood oil, you might never purchase another professional shoe care product again.
We hope you enjoyed our guide to mold and mildew. Just because your shoe gives off a bad smell and seems covered in mildew doesn't mean it's a lost cause. The tell-tale stink might be fixable if you follow our tips for how to get a mildew smell out of shoes.
Start with a high heat blast from the clothes dryer or hair dryer after you check your shoe for the manufacturer's care instructions. Follow up with a laundry detergent or vinegar soak to loosen stuck-on grime, scour away any remaining mold, and air dry.
Fill them with activated charcoal or a dryer sheet to keep the bad odor at bay. Once you notice the mold, act fast; you don't want materials with mildew hanging around your home because spores are irritants and may even cause problems for those with allergies. Don't delay; take on mold and mildew today!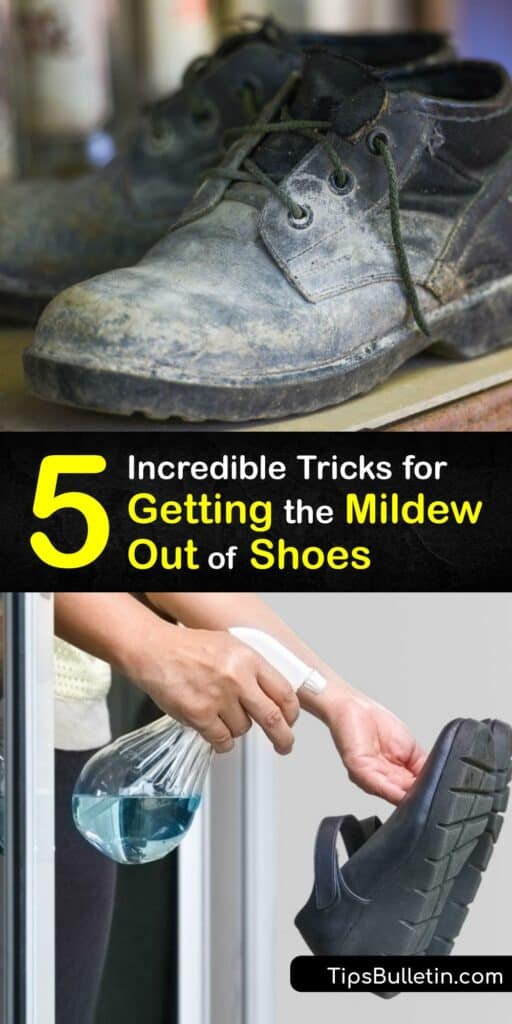 If you benefit from our tips about how to get a mildew smell out of shoes, sandals, and boots, share this article with friends on Pinterest or Facebook who love fresh footwear.