Removing burn marks from a wood table is easier than you might think!
Mix colorless liquid dish soap with warm water and gently scrub the mark.
Create a paste with distilled white vinegar and olive oil, then apply and leave for one hour before wiping clean.
Blend baking soda with cream toothpaste to form a paste, place on the stain for a few minutes, then wipe off.
Use a cotton swab dipped in acetone-based nail polish remover for small burn marks.
Rub the area with fine steel wool and mineral spirits, moving with the grain, and then polish.
This effective and cost-efficient method involves making a simple cleaning solution or paste with household items like dish soap, vinegar, olive oil, baking soda, and toothpaste. By gently applying these mixtures and scrubbing in the right way, you can swiftly remove burn marks and give your wood table a fresh look. There is no need for expensive or harsh chemicals—just easy-to-follow steps that deliver great results at a minimal cost.
Learning how to get burn marks off of a wood table keeps your wooden furniture looking impressive. Heat is bad for wood because it ruins the finish and penetrates deeply into the grain, leaving unsightly burns. Freshly refinished wood is beautiful until burnt spots appear – that once-clean table now has the appearance of worn-out old furniture.
The telltale indications of heat injury remain even when the wood is wiped. Some individuals leave the burnt patches and wait for them to disappear. Unfortunately, this doesn't work. You can only remove them with specialized techniques. There are more effective strategies for getting burn marks off a wood table and leaving a smooth finish.
Learning how to fix a burn mark on a wooden table is essential for anyone who enjoys the beauty and durability of wood. Use uncomplicated DIY ideas and everyday items from around the house to remove stubborn burn marks, making your wood table look incredible.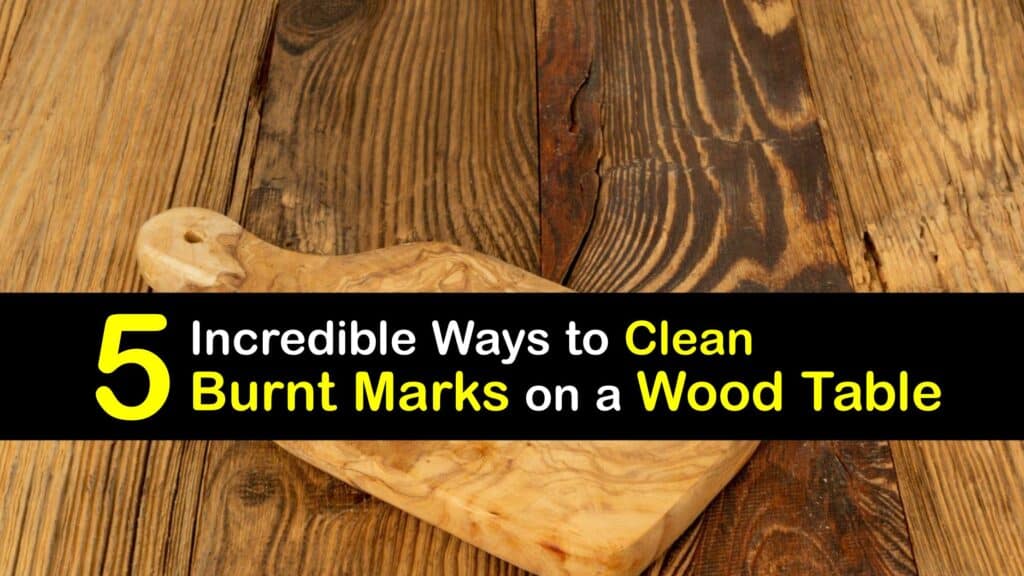 Getting Burn Marks off a Wood Table
While it is certainly important to learn various ways to disinfect a wood dining table, it also pays to know how to get burn marks off of a wood table. Burn marks happen from various causes, for example, after a hot iron or pot touches wood or when a hot tea cup sits on the tabletop. Additionally, wood may develop a cigarette burn from cigarette ash or heat stains from candles.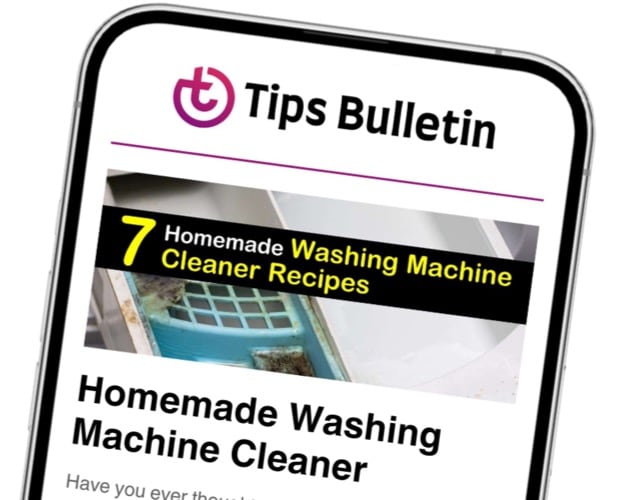 Finally, an email that Transforms Your Home.
Get the latest home and garden tips from our experts, delivered straight to your inbox.
Regardless of the reason, fixing a burn mark or a stain on a wooden table doesn't have to be a headache. Follow our step-by-step guidelines for how to fix a burn mark, or ways to get nail polish off a wood table, and use proven remedies to restore your wooden furniture.
How to Get Burn Marks off of a Wood Table
Since dish soap is a mild detergent, it's ideal for cleaning wood furniture with a surface-level heat mark. While liquid dish soap is most known for washing grimy dishes, you can also use it to return burned wood to its original color. Dish soap has degreasing power that penetrates deeply into the wood grain to eliminate discoloration.
Combine the ingredients in a small container. Dunk a soft cloth into the mixture, squeeze it out, and rub the damp cloth back and forth over the burn mark. Once the wood dries, check it for residual flaws. If necessary, give it another wash. Rub some furniture polish into the affected area to bring back the luster of your wooden table.
How to Fix a Burn Mark on a Wooden Table
Although using vinegar is popular to remove mildew on antique wood furniture, mixing it with oil helps eliminate ugly stains. Make a quick cleaner to erase a burn mark from your wood table with white vinegar and olive oil.
Distilled white vinegar removes stains, while olive oil deeply penetrates and rehydrates the scorch mark. Take heat stains out of wood easily with these salad dressing ingredients.
Smear the olive oil and vinegar mixture on the wooden tabletop using a microfiber cloth or paintbrush. Don't use too much of this at home wood cleaning recipe; let it sit on the wood grain for about an hour. Wipe the wood clean and dry polish the table for an appealing finish.
You can also try this remedy to remove Sharpie from wooden furniture. It sometimes offers good results. Rubbing alcohol or acetone nail polish remover are other ideas.
Olive oil is also an excellent tool to remove burn marks from quartz countertops. The oil works to rehydrate the dark stain and can buff out any burnt material.
Remove Burn Marks From a Dining Table
It is annoying when burns from items like cigarettes damage your wooden dining table and leave a white heat stain. To repair the wood and remove the burns, use nail polish remover. Eliminate grime and dust from the table's wood top, and wipe it with a moist cloth. Let the wood dry.
Soak a clean cotton swab in an acetone-based nail polish remover and clean the scorched spots. Wipe the burn mark across the grain in quick, straight strokes. This technique works well for little burn marks.
Scrubbing Burn Stains off a Wood Table
Whether you need to remove water stains or burn marks, this homemade paste restores the look of your table. Baking soda is tough on tricky stains. Though toothpaste is most often used to tackle stains on our teeth, it has several other cleaning purposes.
Combine these two powerful ingredients to make an easy-to-apply paste to eliminate burn stains from your wood table.
Mix the toothpaste and baking soda until they become a thick, sticky paste. Apply the paste to the burn or water stain with a clean cloth. Let the mixture rest on the charred wood for several minutes before wiping it off with a damp cloth.
Hand Polishing Burn Marks off an Antique Wooden Table
Before buffing burn marks off of a wooden kitchen table with steel wool, clean it with a moist cloth and let it dry. Rub the burn mark with steel wool. Add a few drops of pure mineral spirits to a piece of fine steel wool to lubricate the tendrils. Lemon oil or another non-drying liquid is a suitable mineral oil substitute.
Work in the direction of the wood grain to prevent damaging the wood. Continue until you see the stains disappear.
Oil remnants usually gather in the scrubbed area after using the steel wool. Dampen a clean cloth with just a little water. To remove the oil, pat the region with the cloth, let it dry, and apply a high-quality furniture polish.
If you don't have steel wool, sandpaper is efficient for removing pencil marks from wood or burn marks on furniture, though neither should be used on painted wood.
Getting burn marks off a wood table is an easy project for anyone. Whether you're an accomplished DIYer or new to improving your own home, there's no need to discard your wooden table if it gets burned. Use tried and tested techniques to erase the unwanted dark coloring and leave your wood table looking new.
If you loved this illuminating article on how to get burn marks off of a wood table, please share these insights with friends and family who are interested in how to fix a burn mark on a wooden table on Pinterest and Facebook.