Are you frantically searching for tips on how to remove burn marks from quartz countertops? Whether it was an accident with a hot pan, clothes iron, or cigarette ash, it's distressing to find blemishes on your gorgeous quartz counter. Although many are intimidated by removing burn marks from quartz countertops, the process is straightforward.
Quartz is a natural stone available in many colors with a beautiful sheen. Though quartz is hardy and heat resistant, it's not heatproof and will develop ugly staining if subjected to high temperatures. Always use a stand or potholder, and avoid placing heated tools directly on quartz kitchen counters.
If the worst happens, we have solutions. Remove the heat source when you spot it to halt the damage. Luckily, there are several techniques for how to get heat stains out of quartz countertops using everyday products. Save yourself a trip to the store using pantry and kitchen items to erase the burns on your quartz counter quickly.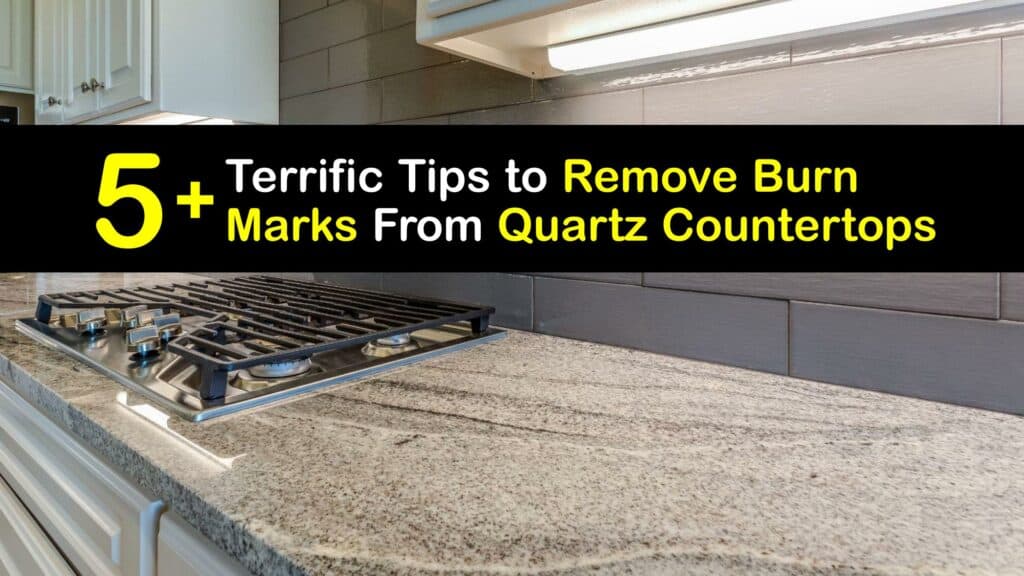 How to Get Heat Stains Out of Quartz Countertops
Quartz countertops are perfect for food prep and housing your kitchen appliances. If you don't know how to remove burn marks from quartz countertops, it's time to learn.
Discover hacks for removing burn marks from quartz countertops. Eradicate unsightly burns and disinfect Corian countertops with budget-friendly remedies using white vinegar, dish soap, baking soda, a Magic Eraser, or hydrogen peroxide.
Getting Heat Stains Out of Quartz Countertops
Clean quartz countertops are stunning. A quartz surface has innate heat resistance, yet it's still susceptible to tough stains from contact with a high-temperature item, like a hot pot. Intense heat discolors the finish of quartz and other natural stone countertops.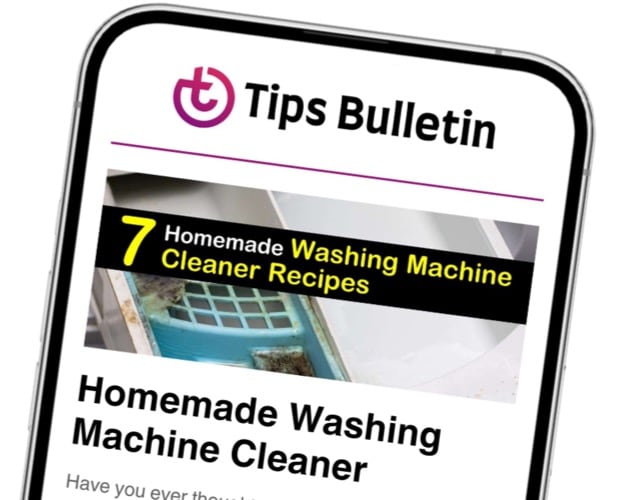 Finally, an email that Transforms Your Home.
Get the latest home and garden tips from our experts, delivered straight to your inbox.
A resin binding with a melting point of about 300°F is used to create quartz surfaces. The resin may start to melt if your quartz countertop is exposed to direct heat (such as from an iron, hot pan, or cigarette) for an extended period, which modifies how your countertop looks.
Thankfully, this alteration is reversible, though proper cleaning is critical to avoid worsening the issue.
How to Remove Burn Marks From Quartz Countertops
Baking soda is a common household cleaner that is the best mild abrasive cleaner for water stains on granite or quartz countertops. This cleaning approach removes heat spots without harming the quartz or altering the natural color of the countertop.
Mix the baking soda and hot water in the bowl and apply them to the burn mark on your quartz countertop. Give the baking soda paste half an hour to settle on the stubborn stain, and remove it from the quartz by rubbing it with a towel dipped in water.
Observe the heat stain; the color should lighten or disappear altogether. If the burn is still noticeable, repeat the paste application.
Removing Burn Marks From Quartz Countertops
Try using hydrogen peroxide to clean quartz surfaces if you have a persistent burn mark on your kitchen countertops. Use a poultice, a paste-like compound, to apply to porous materials like granite and quartz to remove stubborn stains, including blemishes caused by heat.
Combine equal portions of flour and hydrogen peroxide to make a paste to erase a burn mark from a quartz countertop. Cover it in plastic after applying the paste to the afflicted region.
Give the paste 24 hours to dry on the burn mark's surface, lift the plastic wrap, and wipe away the paste with a clean, moist sponge or cloth. Thoroughly rinse the counter with water and dry it with a fresh cloth.
Clean Burn Stains off Marble Countertops
A Magic Eraser is a melamine foam-based cleaning sponge. Clean a natural stone or solid surface countertop with this foam to eliminate stains and grime through abrasion. Use a Magic Eraser to oust the burn mark on your quartz countertop.
While not as damaging, the Magic Eraser functions like sandpaper. Wet the eraser under the faucet and gently rub it over the burn mark to clear it from your quartz countertop.
When the burn mark vanishes, use the eraser in a few more circular motions to ensure a complete clean. Rinse the countertop with water to remove the residue, and dry it with a clean towel.
Dish Soap Can Wash Burn Marks off White Countertops
Use mild dish soap to create a quartz countertop cleaner, removing everything from burn marks to coffee stains. Liquid dish soap is a potent household and glass cleaner, yet we typically consider it a tool for washing plates and cookware. Even the toughest burn stains lift off quartz with dish detergent.
Dish soap contains potent surfactants and detergents which tackle heat discoloration. In a mixing bowl, combine three tablespoons of regular dish soap with one cup of warm water to make a cleaning solution for quartz countertops.
Use a light scrub brush and the dish detergent solution to remove the burn quickly. Scrub the entire burned patch in circular motions, particularly regions with deep discoloration. Wipe the counter with a moist towel, and let it air dry.
Use Vinegar to Fix Black Spots on Quartz Countertops
Erase heat markings naturally with white vinegar for quartz countertops in the kitchen. It's one of the cheapest ways to remove burns without deteriorating the natural stone because of its mild acidity. Create your own vinegar cleaning solution for quartz countertops with less chemical exposure than store-bought products.
Shake the sprayer vigorously to blend the vinegar liquid before applying it to a stained Silestone countertop. Before wiping it down with a moist cloth, let the cleaner stay on the counter for 15 minutes. Once the discoloration disappears, check the surface. Repeat as necessary.
The spray easily cuts through burn patches and leaves the stone shining, making it the perfect burn-cleaning liquid for quartz and granite countertops.
Did this article assist you in understanding how to get heat stains out of quartz countertops? Quartz is durable and hard-wearing, with a long lifespan when correctly cared for. These counters are a worthy investment as they add appeal and function to your kitchen.
Although stone quartz is heat resistant, it is not heatproof and still susceptible to burns. A burn mark on your new quartz countertop is devastating, but there's no need to panic. Skip store-bought cleaners filled with dangerous compounds and rely on trusty DIY remedies to eliminate the burns and restore your quartz counter.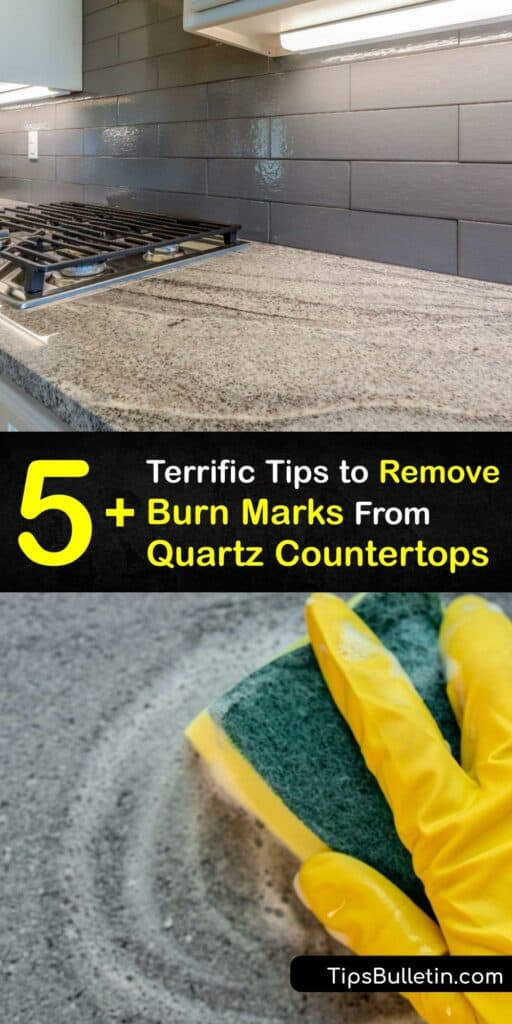 If you loved this illuminating article on how to remove burn marks from quartz countertops, please share it with your friends and family who are removing burn marks from quartz countertops on Pinterest and Facebook.