Removing Sharpie from glass is surprisingly simple with the right techniques and household items.
To get Sharpie ink off glass easily, follow these steps:
Apply Nail Polish Remover: Soak a cotton ball in acetone-based nail polish remover and rub it over the Sharpie ink on the glass.
Create a Baking Soda Paste: Mix 6 tablespoons of baking soda with 4 tablespoons of lukewarm water, apply the paste on the ink, let it sit for 15 minutes, then wipe off.
Use a Magic Eraser: Gently rub a Magic Eraser over the ink stain until it disappears without damaging the glass surface.
Scrub with Toothpaste: Ordinary cream toothpaste can be rubbed onto the ink stain in a circular motion and then wiped clean with a damp cloth.
Dab with Rubbing Alcohol: Apply rubbing alcohol to a cloth and scrub the area, repeating if necessary until the ink is fully gone.
Let's elaborate on the chosen method using a baking soda paste for its effectiveness and low cost:
Gather your materials—baking soda, lukewarm water, a small bowl, a cotton swab or your fingers, and a damp cloth.
Prepare the paste by mixing the baking soda with the water in the small bowl until you achieve a thick consistency.
Apply a generous amount of the paste directly onto the Sharpie ink stain on the glass surface.
Use the cotton swab or your fingers to work the paste thoroughly over the stain.
Allow the baking soda paste to sit for about 15 minutes. This allows time for the paste to break down the ink.
After the time is up, gently wipe away the paste with a damp cloth, ensuring not to spread the ink around.
If any ink remains, repeat the process until the glass is clear and all Sharpie marks are eliminated.
By following these straightforward steps, you can swiftly and cheaply remove Sharpie stains from glass, restoring its original shine and clarity.
Use uncomplicated cleaning advice for learning how to get Sharpie off glass. Though it seems daunting, getting Sharpie off glass doesn't have to be difficult. Use common everyday materials to remove traces of ink altogether. Use simple DIY strategies to save time and money while bringing back the original beauty of your favorite glass objects.
Sharpie ink must be removed using a unique technique because it is meant to be lasting and won't wash off easily. Keeping the ink in place is a Sharpie's function, making it perfect for many purposes but irritating if it gets on your windows or glass furniture.
Fortunately, determining how to remove Sharpie from glass isn't difficult. Use various techniques and instruments depending on what's available. Discover ways to remove Sharpie off the glass with everyday household items like baking soda powder, white vinegar, and rubbing alcohol to keep your glass immaculate.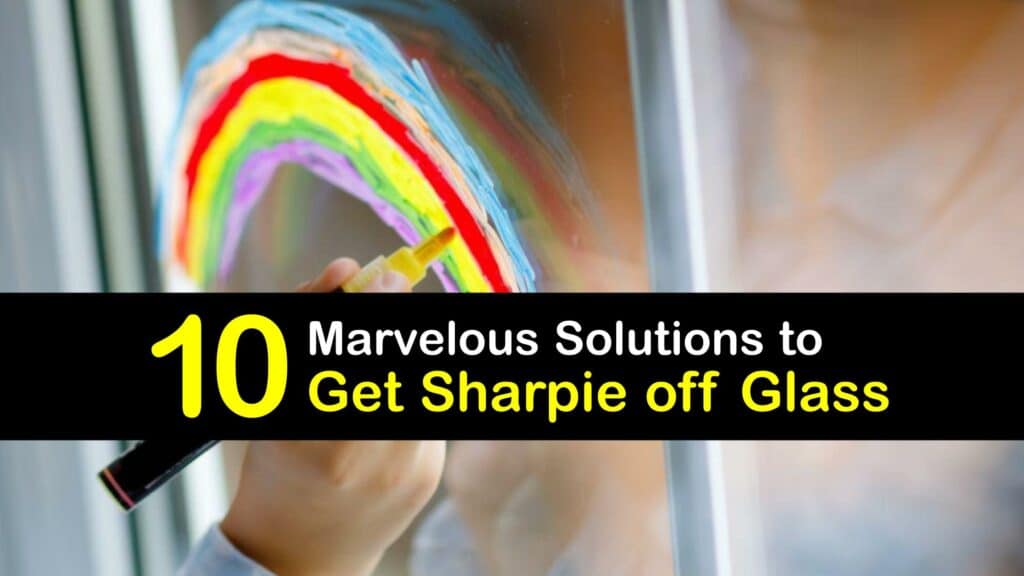 How I Remove Sharpie From Glass
Permanent marker pens like Sharpies are known for being durable. Sharpie ink lasts a long time on both non-porous and porous surfaces. It pays to know how to get Sharpie off glass if you have young kids or work with permanent markers.
Luckily, glass is smooth and non-porous; getting Sharpie off glass is much easier than wood or brick. Don't panic if you find little Sharpie doodles on your windows or your permanent marker bleeds onto your glass counter.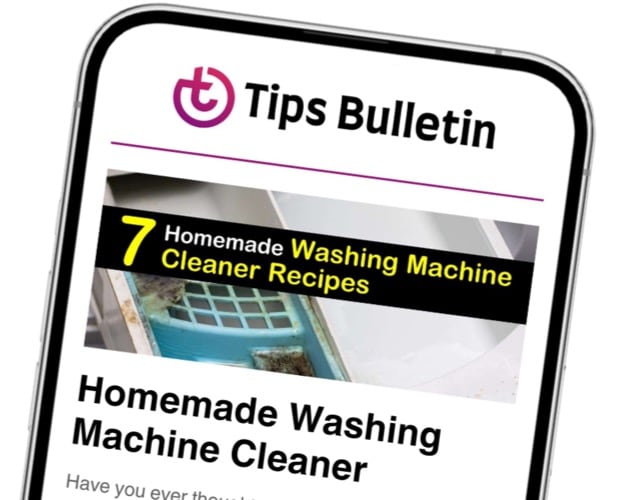 Finally, an email that Transforms Your Home.
Get the latest home and garden tips from our experts, delivered straight to your inbox.
Avoid rubbing the ink, as this only spreads it. Follow simple step-by-step instructions from the list below to eradicate the ink from your glass without leaving scuffs, scratches, or discoloration.
How I Get Sharpie off Glass with Nail Polish Remover
Unexpectedly, nail paint remover is incredibly efficient at removing more than nail polish. Acetone-based nail polish remover is cheap and widely accessible at pharmacies and cosmetics stores.
Use nail polish remover is a tried-and-true method for removing a permanent marker stain from glass. Clean windows, vases, and glassware, and eliminate black Sharpie stains on wood tables and more with this powerful solvent.
Acetone should be applied to a cotton ball or paper towel and rubbed over the glass surface to remove permanent ink. Due to its potent fumes, it is best to use nail polish remover outdoors or in a well-ventilated space.
The acetone in nail polish remover will also work to get glue and stickers off glass surfaces. Use this method if you don't have any specialized glue removers at home.
I
Get Sharpie off Glass Using Baking Soda
The ability of baking soda to remove stains is well known. For a mess-free application and quick removal of the ink from your glass furniture and windows, combine it with warm water to create a simple paste.
In a small bowl, combine the water and baking powder and stir to form a thick paste. Cover the Sharpie ink stain with a dense layer of the baking soda paste, work it in with your fingers or a cotton swab, and let it sit for 15 minutes. Remove it with a damp cloth.
Use cream toothpaste instead of water to make a paste that is twice as powerful and removes the toughest stains from your glass objects.
Removing Sharpie From Glass with My Eraser
Magic Erasers, such as the Mr. Clean Magic Eraser, eradicate a Sharpie mark from glass. If permanent ink gets on your windows or glass furniture, get a Magic Eraser from the hardware store or home store.
Read the instructions carefully since some erasers work best while dry, and others work better when wet. Ensure the eraser you select is suitable for glass to prevent unintentional scratching.
The melamine foam cleans surfaces with light abrasion and hundreds of small air bubbles to erase a permanent ink stain. Use the Magic Eraser to gently rub over the stained glass until you no longer see the unwanted color.
Using My Toothpaste to Remove Sharpie From Glass
Stained glass windows, vases, and shower glass look terrible when covered in permanent marker ink. Fortunately, everything we need to remove Sharpies from the glass at home is in the bathroom.
Grab some toothpaste and a soft cloth to remove the Sharpie stains and quickly restore your glass. Though we primarily use toothpaste for dental hygiene, it's an excellent glass cleaner.
Put some toothpaste on the ink stain and work it in using a clean cloth. Use standard cream toothpaste instead of gel since the gel is not effective at eliminating permanent ink. Scrub the stained glass in a circular motion until the ink is gone, then wipe the area with a cloth dampened in lukewarm water and let it air dry.
I
Clean Sharpie off of Glass With Rubbing Alcohol
It undoubtedly lives in your first aid bag, yet rubbing alcohol is an excellent stain eraser and works quickly to get Sharpie markers off the glass. Rubbing alcohol has various cleaning applications, though we typically associate it with wound treatment. Because rubbing alcohol is a solvent, the connections in ink break down, and it wipes away.
Scrub the Sharpie mark with rubbing alcohol on a paper towel or a cloth. After the stain is completely coated, rub a clean cloth over it. Use a damp cloth to remove it. Apply extra alcohol to the area and wipe it again if the discoloration persists. Continue so all traces of the stain are gone.
Use My White Vinegar to Get Permanent Marker off Glass
Use this distilled white vinegar-based cleaner for getting Sharpie marks off painted walls or from glass. This powerful stain remover quickly lifts even heavy Sharpie ink on glass. Instead of using dangerous commercial cleaners, make your own batch of this easy-to-make vinegar cleaner.
White vinegar is more effective in cleaning when combined with lemon juice, imparting a sweet lemon scent to vinegar's sour aroma.
Shake the spray bottle to combine the ingredients and evenly distribute them over the stain. Gently dab the cleanser into the ink using a cloth or sponge, and let it sit for at least ten minutes. Wipe the area with a lightly dampened cloth to remove any remaining fluid and ink.
Remove Permanent Marker With My Hand Sanitizer
Use hand sanitizer to remove permanent marker scribbles off your glass coffee table. Alcohol-based hand sanitizer quickly absorbs into marker ink and disintegrates the ink for stress-free removal due to high alcohol content. As the hand sanitizer evaporates, the alcohol weakens the ink, allowing it to be removed with a wipe.
Squeeze some hand sanitizer onto a cotton ball and massage it into little stains. For more widespread applications, use a cloth. Apply the hand sanitizer again and keep dabbing at the ink stain until no ink remnants are visible.
WD-40 Removes My Permanent Marker Stain Spots
There are numerous uses for the lubricant WD-40. This dark liquid, frequently marketed in a sprayer in DIY and auto parts stores, offers an inexpensive solution for Sharpie stains on glass.
When it comes to eliminating unwanted Sharpie pens, WD-40 has the unrivaled ability to penetrate deeply into the ink. Spray liberal amounts of WD-40 over the stain, scrub with a soft-bristled brush to loosen the pigments, and wipe away any remaining ink with a moist towel.
My
Hairspray Erases Sharpie Marker
If you use aerosol hairspray on your hair to hold it in place, you already have a perfect Sharpie stain remover. Apply hairspray liberally over Sharpie marks, and massage the ink with a clean cloth until the hairspray stain completely disappears.
Because aerosol hairsprays have a high alcohol content, they are effective at rupturing the bonds between the molecules in permanent marker to make removing them simpler. Repeat as necessary to ensure no stain is left, and wipe your glass with a damp cloth.
Eliminate Permanent Ink With a Dry Erase Marker
To get rid of permanent ink, use a dry-erase marker pen. The ink used on a dry erase board is soluble and easily cleaned, similar to dried paint. The flat, smooth surfaces of glass are best for this technique since they make it simple for the dry-erase ink to cover all surfaces.
Using your white board marker, trace over the Sharpie mark until the dry-erase soluble ink fully merges with the permanent ink. Before removing the stains with a cloth, let the inks sit for a short while. The erasable ink permeates the Sharpie stain and dissolves the links in the pigment, so both pen markings are easily removed.
If your kids went crazy with their art or you accidentally marked your glass tabletop, it's time to learn how to remove Sharpie from glass. Glass looks gorgeous in many spaces, from opulent windows to tasteful furnishing. Yet its sparkle quickly dims when stained. Trust uncomplicated hacks to help you get rid of the Sharpie and keep your glass looking fantastic.
If you loved this comprehensive article on how to get Sharpie off glass, please share this expertise with your friends and family who are getting Sharpie off glass on Pinterest and Facebook.