Explore how to make your house smell good naturally and say goodbye to harmful chemical products. Learning how to keep your home smelling fresh might seem like a challenge, yet there are several almost effortless techniques and natural supplies to curate a pleasing smell for your family and visitors to your home.
Most homeowners struggle with foul odor at some stage. Trash cans may become smelly, the garbage disposal sometimes develops a bad smell, and your bathroom may have a musty aroma. Find out how to eliminate odors in the house to overcome these problems.
A smelly house makes you appear unclean and is not an enjoyable place to spend time. Whether you want to find ways to make your room smell good or have a specific odor to take care of, try at-home methods with natural ingredients to ensure your home always smells fresh.
How I Keep My Home Smelling Fresh and Clean Naturally
DIY home freshening ideas allow you to fully personalize your home's scent. Choose from favorites such as citrus, herbs, fruits, and more.
Understanding how to make your house smell good naturally ensures your home always appeals to guests. A smelly house creates an awful impression and makes spending time in a space no fun.
Whether you have a musty smell, an unwanted odor, or issues with an old house smell, explore ideas for how to keep your home smelling fresh to avoid embarrassment and enjoy your living space.
How I Make My House Smell Good Naturally with Essential Oil
Essential oils are an efficient and natural way to make your house smell fantastic. Coming in many different scents, essential oils give you the power to customize the aroma you prefer for your home.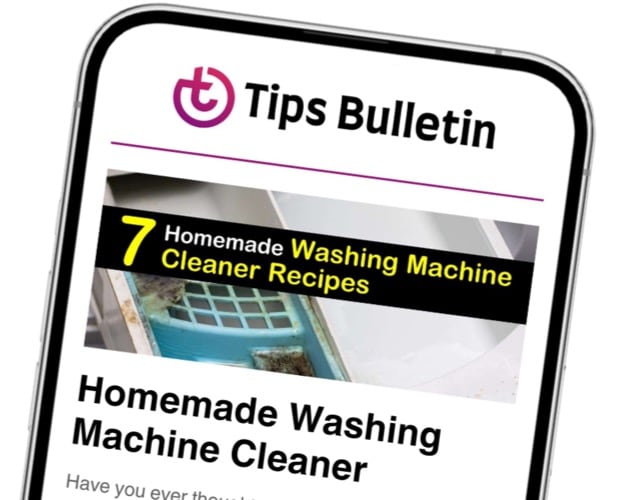 Finally, an email that Transforms Your Home.
Get the latest home and garden tips from our experts, delivered straight to your inbox.
Add several drops of a pleasant essential oil to a cotton ball and leave them around a room to add fragrance. Alternatively, invest in an essential oil diffuser to gently heat oils and spread their aroma through evaporation.
How I Eliminate Odors in the House with a Simmer Pot
A simmer pot is a simple and natural way to make your home smell amazing. The premise of a simmer pot is straightforward. Add fragrant ingredients like fresh flowers and lemon wedges to water and simmer in a pot on the stovetop or in a crockpot on high, so the aroma freshens the air in your home.
To make a simple but effective DIY home odor eliminator, add the desired ingredients into a large pot or slow cooker and fill with water until well covered. Turn your stovetop on low or your slow cooker on high, and leave the mixture to simmer. The scent of the ingredients masks any bad odor and replaces it with a wonderful smell.
I Try House Cleaning to Remove Odors from My Home
Whether it's a stinky garbage disposal, a musty bathroom, or a pet smell, sometimes your home needs a good cleaning to smell its best.
While there is a wide range of chemical cleaners, they often have a harsh smell and contain toxic compounds that most people don't want in their homes. Craft DIY scented vinegar for a safe and natural cleaning option to remove unwanted odors. This mixture is ideal for keeping your apartment smelling fresh, as well as for using in your house or even your car.
Fill your jar about halfway full with your chosen herbs and fruit peels. Citrus fruit peels are a popular choice for cleaning, and spices like mint, sage, and basil complement them. Heat the white vinegar until it boils, and carefully add it to the jar, pouring it over the herbs and peels until the container is almost full, then seal.
Store the finished jar in a cool and dark location for at least 24 hours; the longer the mixture sits, the stronger the aroma becomes. Strain the herbs and peels before using the liquid as a multipurpose cleaning solution to remove unpleasant odors.
Baking Soda As My Natural Home Deodorizer
Baking soda is incredibly versatile, and one of its many uses is as an odor eater. Baking soda particles have a unique ability to absorb unpleasant odor to freshen a space.
Add a cup of baking soda powder to a small vessel to make a portable odor eater. Set the bowl close to sources of bad smell so the baking soda particles absorb the odor. Discard and make a natural odor absorber every month, or sooner if you notice it losing effectiveness.
For an unpleasantly bad smell coming from toilet, clean it with baking soda and vinegar and scrub well. Don't forget to clean the tank, too. You can also use this remedy to clean a dryer that smells. Ensure you get into all the nooks and crannies to eliminate the odor source.
I Use a Reed Diffuser to Get Odors out of My House
Reed diffusers are a stylish and efficient way to use fragrance oils to give your home a pleasant scent. These diffusers are available in many styles and colors at most home stores to match your decor.
A reed diffuser consists of a vase with added fragrance oils and several thin reed strands that protrude from the vase. The reeds contain tiny capillaries along their length, carrying the fragrance oils out of the jar and along the reeds, where they diffuse into the air.
Reed diffusers are fully customizable, from the style of the diffuser to your choice of oils. The scent of the fragranced oils fills your home and masks any unpleasant odor to give a clean and fresh impression.
Scented Items to Keep My House Smelling Good All the Time
Commercial air freshener is readily available, though it's full of chemicals and uses spray aerosols which are bad for the environment. There are many household items to assist with making your home smell amazing.
Choose a natural option like coffee beans, or pick out your preferred candle scents; your house will smell inviting in no time.
Use supplies you already have and set them out around your home. Strong scents like lemon, cinnamon, and coffee spread rapidly to cover up foul odors and give a pleasing smell to any room, whether you want to make your basement smell good or need to eliminate odors from the bathroom.
Add lemon wedges to a bowl and use the fresh scent to tackle a strange odor in basement areas or set it in a bathroom to mask unpleasant smells.
Pick quality candles or make your own as a way to make your candles smell stronger and eliminate unpleasant odors in strategic areas of your house.
My DIY Room Spray Makes My Home Smell Good
A DIY room spray is easy to make and budget-friendly. Rather than reaching for a store-bought air freshener, whip up a batch of air freshener and odor neutralizer spray at home. Customize your spray to your taste by using your favorite essential oil.
Add the ingredients to a spray canister and shake to combine. After you mix your own essential oil based fabric spray or room spray, spritz liberally to freshen a room or furniture as necessary.
When there's a bad smell in your workplace or house, sometimes fresh air isn't enough to remove it. If you have a foul odor, a musty smell, or an ongoing old house smell, it's crucial to freshen the air. An unpleasant scent makes a space uninviting and gives the impression of poor hygiene.
There are dozens of commercial home cleaning and air freshening products, yet it's straightforward to learn how to eliminate odors in the house using everyday natural products.
If you loved this article on how to make your house smell good naturally, please share these brilliant ideas for how to keep your home smelling fresh with your friends and family on Pinterest and Facebook.