Why suffer from water stains on your bathroom glass, windows, and dishes? Discover how to remove a water spot from glass surfaces, leaving a streak-free sparkle. Learn how to clean everything from auto glass to bathroom mirrors in this informative and easy-to-follow guide to glass care.
Water spots are usually caused by hard water deposits or water full of minerals, especially calcium and magnesium. When the water evaporates from the surface of the glass, it leaves behind a tiny mineral stain. Signs you have hard water include cloudiness, red stains, and soap film after a shower or washing your hands.
Mineral spots are alkali, meaning an acid is an ideal choice for effective removal. Household ingredients like white vinegar and lemon juice are excellent because they amplify each other's most effective cleaning qualities. This article is packed with helpful tips you can use around your home today.
How to Get Rid of Water Spots on Glass
Discover how to get rid of water spots on glass with our exciting and informative glass care tutorials. Learn tricks using helpful and inexpensive household ingredients to help you remove unsightly water stains from your life for good. If you want streak-free windows, doors, and glass, this is the article for you.
Removing Water Spots From Glass Dishes
The kitchen and the bathroom are two of the most common places you'll encounter water spots. There's plenty of glass for the water to cling to, creating many areas for cleanup. Fortunately, there are several things you can try to solve the problem.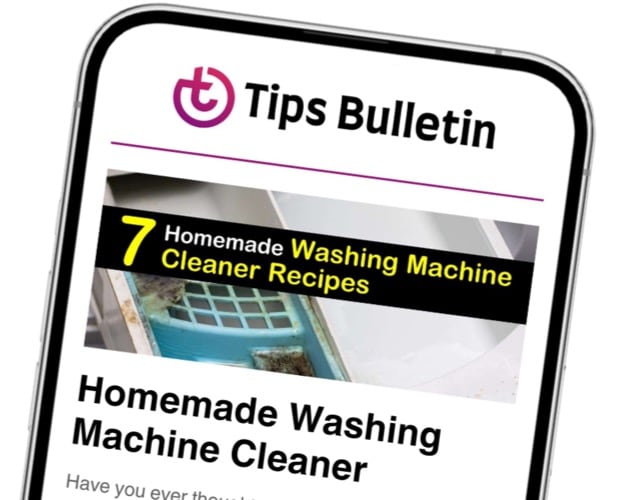 Finally, an email that Transforms Your Home.
Get the latest home and garden tips from our experts, delivered straight to your inbox.
If you hand wash the dishes, check the soap; some varieties cause extra buildup over time. Or, try a tap-mounted water softener; these units are affordable and save you a ton of hassle. When finished washing, dry your dishes with a microfiber towel instead of allowing them to air dry.
If you use a dishwasher, clean it thoroughly once a month by running some baking soda through the cycle. Most dishwashers also have a filter that requires regular cleaning, too. Removing water spots from glass dishware is mostly about prevention; try these ideas and see if they make a difference.
How to Clean Water Spots From Bathroom Glass
Nothing makes a bathroom more relaxing than sparking glass shower doors and a spot-free mirror. When you need to polish water spots off windows and mirrors in the bathroom, many professional cleaners swear by a simple vinegar solution.
Get a small spray bottle and mix a cup of distilled white vinegar with a cup of distilled water. Spray the mixture on your glass door, mirror, and fixtures, and let it sit for a few minutes. Use a paper towel to clean water spots off glass quickly.
To loosen caked-on grime, soak a few paper towels in the vinegar solution and paste them onto any glass surface; the vinegar will clean mineral buildup off stained glass shower doors. Be sure to use a microfiber cloth for slate tile or stainless steel surfaces to prevent unintended scratches as you clean.
How to Remove a Water Spot From Glass Windshields
Many people don't realize that snow and rainwater leave behind water spots, too. If you park on the street, it might feel like there's no way to clean your auto glass. However, finding out how to get rid of water spots on glass windows and mirrors is easy.
Removing hard water stains from your auto glass is as simple as mixing vinegar and lemon juice in an old spray bottle. Mix one part vinegar, distilled water, and lemon juice and spray the affected glass. Use a microfiber cloth to wipe everything down, and enjoy your streak-free sparkle.
If you don't want to worry about having to remove water spots on glass or excessive window cleaning, check out the wide variety of rain-repellent products. These products make rain slide off the windows instead of pooling. You might also try a transparent polymer coating for older windows; this seals the pores in the glass and prevents buildup.
How to Clean Water Spots With Hydrogen Peroxide
Hydrogen peroxide is another great tool if you need to remove hard water stains in a hurry. This homemade hydrogen peroxide cleaner is the best for removing hard water spots off exterior windows and delicate glass.
Let's talk about how to remove a water spot from glass with hydrogen peroxide and why it works. People have used hydrogen peroxide for cleaning and sterilization for at least a century. Hydrogen peroxide contains an extra oxygen molecule, which becomes a potent oxidizer to help clean hard water stains.
Add two cups of hydrogen peroxide to a spray bottle, and you're ready to start cleaning. Spray surfaces and use a soft cloth to wipe away hard water spots as you go. Store the bottle in a dark place so the hydrogen peroxide doesn't lose potency, and always wash your hands after use or keep a pair of rubber cleaning gloves on hand to avoid unintentional skin irritation.
Try a Professional Glass Cleaning Product
Removing water spots from glass doesn't have to be a labor-intensive chore that sits at the bottom of the list. If you struggle with extreme hard water buildup, consider a professional cleaning product to help take away some of the burdens.
Glass Doctor Glass Cleaner has plenty of terrific reviews and happy customers. This cleaning product is ideal for auto glass, household glass, glass shower enclosures, and more.
Check your local hardware store or supermarket for supplies or order directly from their website to make things even more convenient; controlling and cleaning hard water spots is easier than you think when you have expert help.
We hope you loved discovering how to remove a water spot from glass with our incredible tips and tricks. Water spots and calcium buildup don't have to control your life anymore. You have the knowledge and expertise to tackle anything you come up against when it comes to hard water deposits on household glass.
Remember to treat hard water stains with an acid like white vinegar or lemon juice. Use distilled water when cleaning to avoid spreading mineral deposits as you clean. Don't be afraid to add some hydrogen peroxide for really stubborn buildup.
Invest in a professional cleaning product like Glass Doctor to save yourself time and patience in the long run. Or, consider a tap-mounted water softener if you're overwhelmed with water spots. These small and convenient units are more affordable than ever and might change your life.
If you enjoyed learning how to remove a water spot from glass surfaces around the house, share this article with friends on Pinterest and Facebook who love shining sparkling glass.