Whether you enjoy art or are planning a remodel, understanding how to remove paint from stained wood is essential. When you accidentally splatter or drop paint during a project, or when your once vibrant paint coats begin to chip and crack, being tasked with removing paint from stained wood might seem daunting.
Paint is designed to be durable – if you don't know how to get paint off stained wood, the process is challenging. Luckily, there are several tricks for getting acrylic paint, spray paint, oil-based paint, and others off stained wood without damaging or deteriorating the finish. "Always cover and mask wood you're not painting to save yourself a headache later," advises Clara Webster, a knowledgeable practitioner in home organization.
Finish your paint jobs with a coat of sealant or top coat to keep your wooden furniture looking fantastic. When the worst occurs, and your paint looks old and worn, or you have a spill or splatter, follow our ways to remove latex paint from wood so you can quickly get unwanted paint off furniture with a painless at-home technique.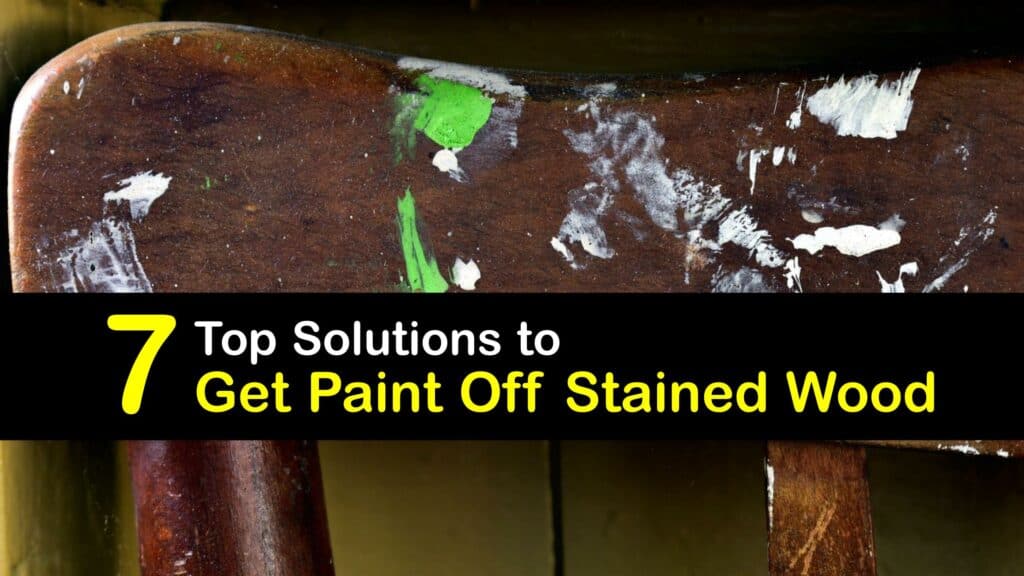 Find Out How to Get Paint off Stained Wood
Knowing how to remove paint from stained wood saves you time and money by avoiding expensive professional services or replacements. Whether your paint has gotten old and started to chip and fade, or you accidentally spilled paint on a wooden surface, removing paint from stained wood doesn't have to be a hassle.
Try one of our straightforward at-home techniques to get paint splatters off wood floors and furniture without damaging the material. There are many different types of paint that require their own methods. We have included a comprehensive list of paint removal methods.
Removing a Paint Stain From Wood
When you get paint splatter and excess paint on your hardwood floor and wood trim or have chipped and cracked old paint on your wood furniture, it's time to remove the paint.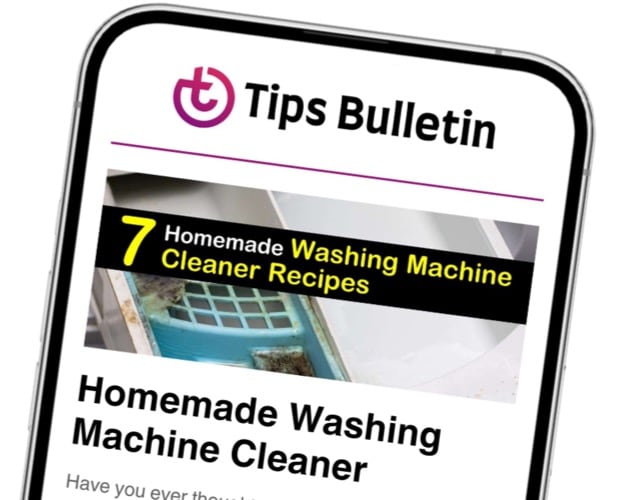 Finally, an email that Transforms Your Home.
Get the latest home and garden tips from our experts, delivered straight to your inbox.
Paint drips and paint stains ruin wood floors and wooden furniture, bringing down your home decor. Consider the type of paint you're cleaning up and adjust as required. Use an uncomplicated at-home method to lift unwanted paint from wood and keep your home looking stylish.
How to Remove Paint From Stained Wood
A paint scraper is a mechanical paint removal method – the tool is inexpensive and available for purchase at hardware stores. The wide flat metal end tapers to a fine edge that slips under cracks and imperfections in dried paint to lift it from the wood below.
Put on safety glasses to protect your eyes from paint chips, and hold the tool in your hand at an angle with the edge on the paint, whether you are getting dried paint off baseboards. Press down and slide the scraper forward to scrape off the paint.
Getting Paint off Stained Wood With Chemical Paint Stripper
Commercial paint strippers remove paint from wood by stripping it away. There are several varieties of chemical stripper intended for different kinds of paint. It's prudent to test any paint stripper before making an extensive application to ensure it works well and doesn't discolor your wood.
Because of the harsh chemicals in a paint stripper solution, most have stringent safety requirements which should be followed at all times. The best way to strip spray paint from wood is to use the paint stripper as directed on the label.
Paint Thinner for Removing Paint From Stained Wood
If you have an expensive wooden item or floor, paint or lacquer thinner is less abrasive than paint stripper and may offer a good starting point for removing unwanted paint.
While chemical paint stripper strips the paint rapidly, paint thinner thins it to make it easier to remove. Paint thinners are highly effective solvents made to thin paint to make it readily wash out of paint brushes.
Visit any local hardware store to pick up an appropriate paint thinner for the type of paint and wood you have. Read the label directions carefully and note any safety precautions to ensure you stay safe and get excellent results.
The Best Way to Remove Paint From Stained Wood
Nail polish remover predominantly contains acetone. Acetone is known for its stain removal properties and helps remove paint from wood.
Like paint, nail polish is intensely pigmented and applied wet before it dries to make a durable layer. Since acetone is incredible at removing nail polish, it's no surprise it works well for paint.
Apply a good amount of acetone to a rag or a paper towel and rub it back and forth over the paint spot until the color lifts when you are trying to remove oil based paint from wood. If the cloth gets heavily coated in paint, stop and switch to another area or a new cloth, reapply the acetone, and continue working until all the color is gone.
If you are dealing with removing paint stains from leather furniture, skip the nail polish remover and use rubbing alcohol instead. The stain should lift in no time.
Best Way to Remove Chipping Paint From Wood
Steel wool is made from long, thin lengths of steel, usually arranged in a ball or pad for easy handling. This abrasive wool is ideal to get lead paint off wood. Steel wool is abrasive and efficiently breaks down dry, cracked, and chipping paint.
Wear gloves to avoid rubbing or cutting your hands on the sharp strands when handling steel wool. Begin by working gently in the same direction as the wood grain to prevent accidental scratches.
Gradually build up the pressure once you determine how difficult the paint is to remove. For persistent color, press down more firmly and rub the wool in circular motions against the wood grain to break up the pigment.
You can use fine sandpaper the same way. While sanding cabinets and cupboards before painting is a crucial step, sanding can also remove paint stains if you work carefully.
Ideas to Avoid Needing a Paint Remover
A few additional precautions and some careful setup may help keep paint from chipping or cracking and reduce paint drips and spills so you don't have to remove it later.
After applying paint to wooden surfaces or a hardwood floor, always use an appropriate top coat or sealant. Sealing the color increases its durability and gives it a longer lifespan before problematic chips and cracks mean you have to remove it.
When working with any paint, be sure to protect a wood surface you don't want to be colored. Mask wood trim and edges with tape, use plastic wrap to cover wooden furniture legs and lay down painter's sheets to catch drips and spills so they don't come into contact with your wooden floor.
Whether you're working with oil based paint to make a star painting and accidentally drop paint on your wood floor, or you need to repaint a wood surface, knowing how to get paint off stained wood is crucial.
Cracking and peeling paint ruins the look of wood furniture, and drips, splatters, and spills make your paint job look unprofessional and tacky. Fortunately, it's simple to eliminate unwanted paint from stained wood with DIY methods and a little elbow grease.
If you loved this article on how to remove paint from stained wood, please share these brilliant tips for removing paint from stained wood with your friends and family on Pinterest and Facebook.