Many homeowners have wondered how to remove scratches from wood. Owning wood furniture comes with a natural, albeit bothersome, risk of scratching it. The good news is that these unwanted markings are not permanent. There are a lot of techniques for removing scratches from wood.
Scratches happen when anything removes the wood's top layer and finish. Scratch restoration aims to color the underlying wood and, if feasible, fill the scratch or dent. As a result, the unstained or unpainted wood beneath is shown, which is typically a different hue and is consequently very noticeable.
Fortunately, once you understand how to get scratches off wood you can enjoy your wooden flooring, furniture, and more, with confidence. Scratches are an inevitable part of owning wooden decor, yet they don't have to be a considerable inconvenience. Forget expensive wood repair or worry about replacements and eradicate scratches from the wood in your home with uncomplicated DIY techniques.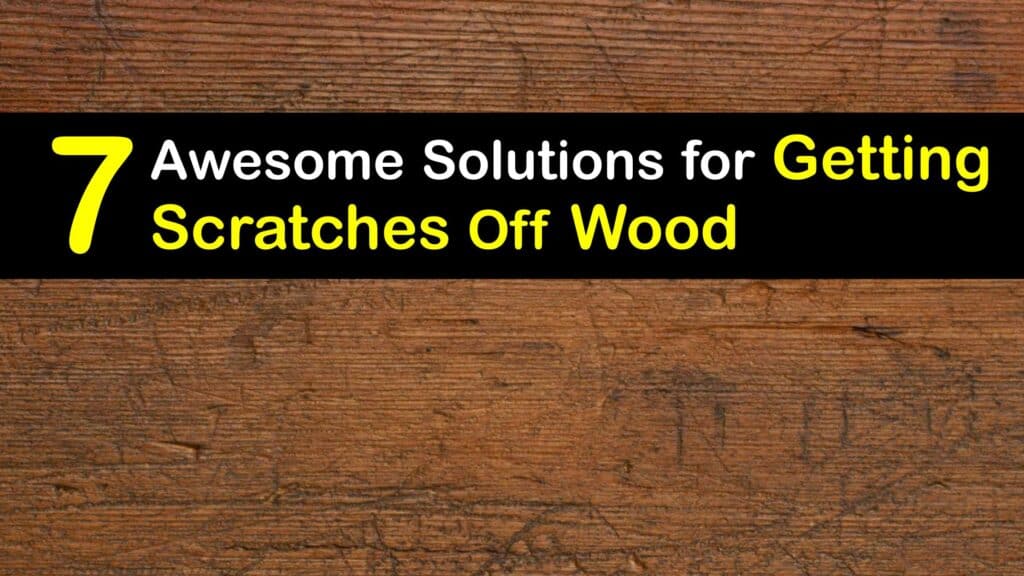 How to Get a Scratch off Wood
Knowing how to remove scratches from wood saves you money on professional repairs or replacing expensive flooring and furniture.
Wood is an investment, and finding scratches, deep or shallow, is devastating. You may also want to learn the way to get burn marks off wood, particularly if there is a smoker in your home.
If you scrape your wooden floors or accidentally scuff your wooden table, know that removing scratches from wood doesn't have to be a chore. Everyday items like a wax crayon, distilled white vinegar, coffee grounds, and shoe polish make fixing the scratches in your wood painless.
Furniture and Hardwood Floor Scratch Repair
Hardwood flooring and wooden furniture add class and style to your home. Wood is a durable construction material, and the individual grains and imperfections on every board make wooden floors and furniture pieces unique. Though wood is appealing, damaged wood ruins the aesthetic of a room.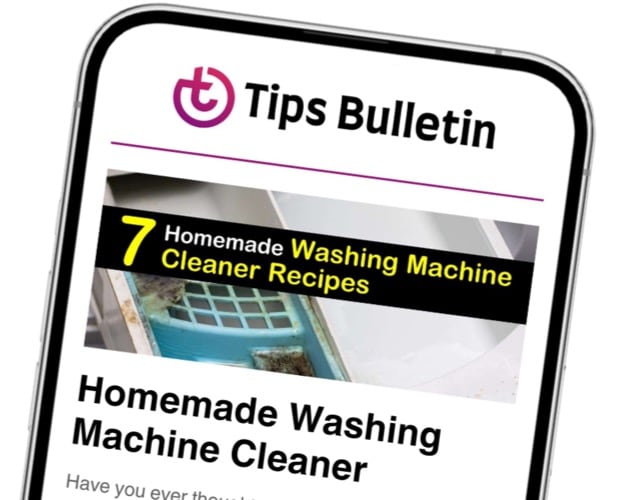 Finally, an email that Transforms Your Home.
Get the latest home and garden tips from our experts, delivered straight to your inbox.
Whether you have a minor scratch or areas of heavily scratched wood, it's essential to begin repairs. Wood seems challenging to fix without damaging the surrounding areas or worsening the blemishes. Be sure to find out what kind of wood you're dealing with and how it's finished before choosing a suitable home remedy to eliminate the scratches.
After scratch repair, polishing your wood item is a good idea. Polish antique wood furniture, floors, cabinets, or whatever wood you have for a nice finished look.
Removing Scratches From Wood

en Surfaces

If you or somebody in your home drinks coffee, you already have a wood scratch repair medium on hand. Coffee grounds are an affordable remedy for a light scratch in darker-colored wooden floors and furniture. If you don't have coffee grounds, head to your local coffee shop – many stores give away used grounds for gardening and crafting.

To use coffee grounds to repair your wood items, save the grounds from your coffee maker and allow them to drain for about half an hour. Apply coffee grounds to the wood scratch with a cotton swab, let them sit for five to ten minutes, and rub them off with a cotton cloth.

For lighter-colored wood, shoe polish works the same way as coffee grounds and is available in a range of colors, making it straightforward to find one to match your wood finish.
Removing Scrapes From Wood Floors With Steel Wool
Steel wool is a simple way to address minor scratches in wooden furniture and flooring. For a quick fix, head to your neighborhood hardware store and pick up fine steel wool and a pair of work gloves to protect your hands.
Steel wool is economical and requires no special training as it works through abrasion, much like sandpaper. Use the fine steel wool to buff out the shallow scratch by working in circles with light pressure until the blemish is no longer visible.
Use high-quality furniture or wood polish to finish and restore the luster to your wooden floor or table.
Wax Crayon Is Ideal for Getting a Scratch off Wood
After cleaning the wooden item, whether you make your own natural cleaner for wood furniture or use a commercial product, it's time to take care of the scratches.
A wax crayon is also a great method for removing scratches from windows and other outdoor glass surfaces that often become worn and scratched.
A superficial scratch or depression in wood is easily covered with a retouching crayon matching the pigment of your furniture. Colored repair sticks are frequently available at paint stores. In a pinch, even a wax crayon for kids' coloring pages will do.
Choose a crayon that strongly resembles the color of your piece of furniture. A darker crayon color hides the scratch than a lighter one. To overfill the cavity, lightly rub the crayon across the scrape and its length. With a cloth and oil-based furniture cleaner, polish the area around the scratch and ensure a dry surface.
To level the surface, remove any extra wax with a blunt edge, such as a credit card. Utilize a dry, soft cloth to buff the surface. Examine the filled mark under various lighting scenarios. Apply the crayon once more to conceal and level the scratch if it is still evident.
The Best Way to Get Rid of a Scratch on Wood
White vinegar is used in cooking, canning, and cleaning, yet it also helps eliminate a scratched area from the wood in your house. Since white vinegar contains acetic acid, diluting it with water is vital to avoid wearing out wooden items when using it to treat scratches. Vinegar can also be helpful for taking care of black water stains on wooden surfaces, whether a table or the floor.
Apply the vinegar solution to the scrape or scuff by dipping a clean cloth into the mixture until damp, blot the wood, and let it soak for 30 minutes. Wipe the distilled white vinegar away with a damp cloth, and use a dry cloth to remove any remaining moisture.
Use this scratch eliminator for removing epoxy resin from wood, as well. It is ideal for small patches of epoxy.
Erase Deeper Scratches From Flooring and Furniture
Wood filler is ideal for erasing deep scratches from your wood floor without damaging the surrounding wood. Although you can sand off worn hardwood floors, it's not necessary for scratches. Working to fix scratches reaching deeper into the wood grain can be daunting, but wood filler makes the process uncomplicated.
Ensure the damaged wood is clean and dry, and squeeze a small amount of wood filler into the gouge, spreading it throughout the crack, so the scratch fills in. Scrape any excess filler off with a blunt, flat edge like a credit card and allow it to dry. Sand lightly to even the surface and buff with a soft cloth, or reapply the wood stain.
Prevent Scratching With Wood Stain
Wood stain or paint protects your hardwood floors and furniture from lighter scratches. Whether you want to retain the natural colors of your wooden furniture or change it, there's a wood stain for you. Every hardware and paint store sells a range of wood stains designed to preserve and protect your wood.
Wood stains come in multiple transparencies and protection levels and cover a small scratch when applied over it as it blends the scratch into the color of the rest of the wood, making it unnoticeable.
If you own wooden flooring or furniture, you need to know how to get scratches off wood. Wood is a versatile material and looks great in various spaces, and scratches detract from its appearance.
Whether you already have wood scratches to eliminate or are trying to be prepared, several home remedies make eradicating scratches from wood a breeze.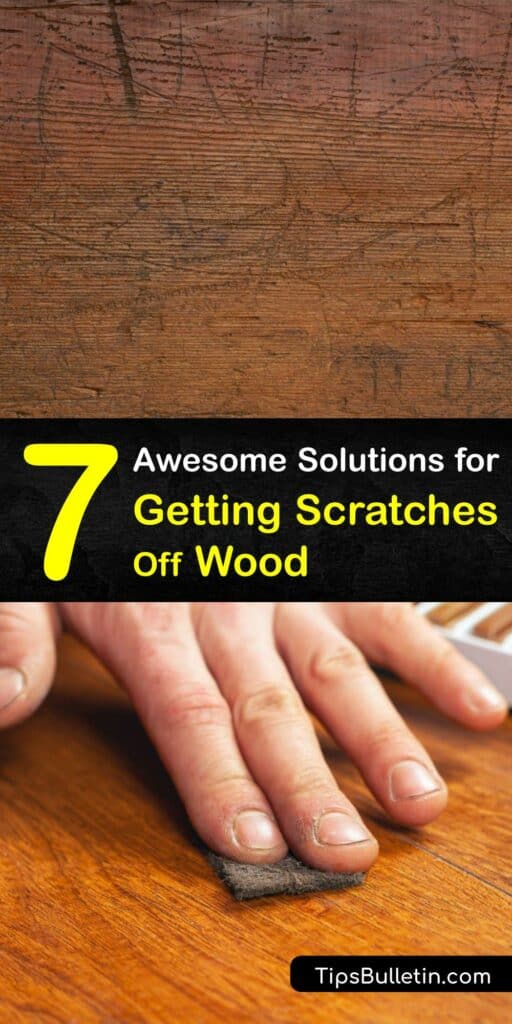 If you loved this article on how to remove scratches from wood, please share these awesome ideas on removing scratches from wood with your friends and family on Pinterest and Facebook.