Spray paint on a concrete patio, driveway, or sidewalk is a nuisance, whether it is the result of overspray while performing a weekend project or the aftermath of vandals. Removing fresh paint is not as tricky, but spray paint dries quickly and requires more effort to clean. Learn how to remove spray paint from concrete using a few simple tools and some elbow grease.
Porous surfaces such as concrete absorb stains quickly and easily, making these surfaces challenging to clean. While there are many graffiti removal cleaners on the market, there are ways to remove a paint stain from your garage floor and other concrete floors using DIY techniques.
We'll show you how to remove paint from a tiled floor or a concrete surface using both basic and heavy-duty cleaning solutions.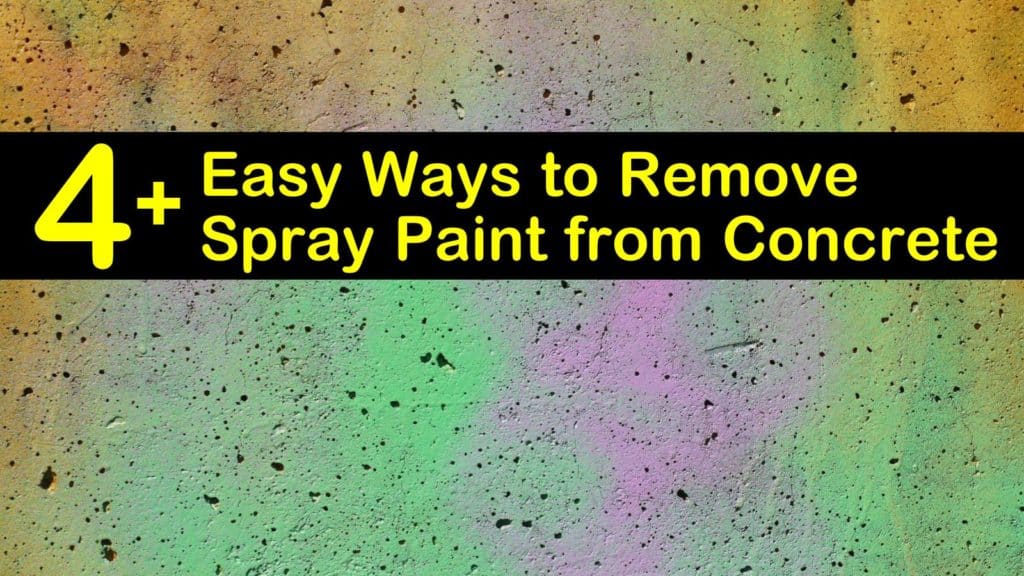 Removing Spray Paint from Concrete Surfaces
There are several ways to remove spray paint from concrete, including simple solutions that only require some soap and a scrub brush, and more extensive techniques that require a sandblaster, pressure washer, or chemical stripper.
If you are removing paint from concrete walls and plan to re-paint, it's doubly important that the surface is free of dirt and old paint residue. After cleaning, wash walls with vinegar before painting a new coat to ensure that all types of stains and grime are completely gone.
Ways to Remove Spray Paint from Concrete
Instead of bringing out the big guns and sandblasting the concrete, start with the simplest solution when cleaning a porous surface, like when you need to remove spray paint from wood. One of the easiest ways to clean rust off concrete or remove spray paint from concrete is with soapy water and scrubbing action.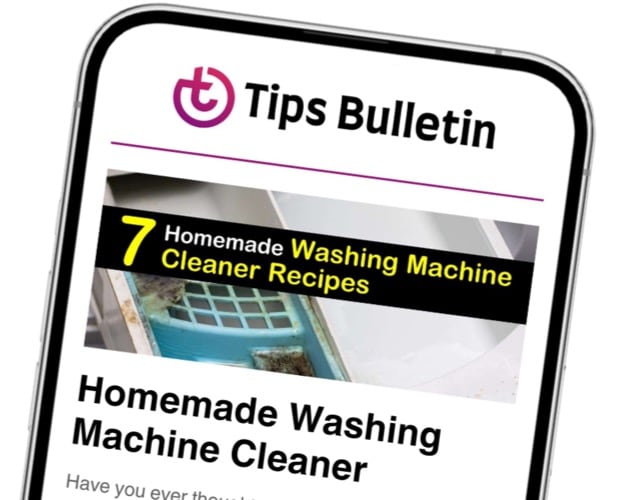 Finally, an email that Transforms Your Home.
Get the latest home and garden tips from our experts, delivered straight to your inbox.
To get oil out of concrete or remove unsightly paint or other stains, fill both buckets with hot or warm water, and add several squirts of dish soap to one of the buckets. Use the edge of a scraper to remove as much of the paint as possible. Sweep the area to clean away dirt and debris.
Dunk a stiff bristle brush into the water bucket and scrub the painted surface of the concrete to remove graffiti from a brick wall or concrete block. Dip the brush into the soapy solution and scrub the area using circular motions.
Blot the stain with heavy-duty paper towels to soak up loosened paint particles. Repeat the process until all of the paint is gone.
Cleaning Small Areas of Paint off of Concrete
If soapy water doesn't do the trick to remove spray paint from the concrete, several household items are convenient for cleaning a small area. There is a good chance that you have at least one of them in your home for quick paint removal.
Use a paint scraper to remove as much of the dried paint as possible. Spray oven cleaner, nail polish remover, or paint thinner over the surface of the stain and allow it to sit for five to ten minutes.
Use a stiff-bristle scrub brush to scour the paint using circular motions. Rinse the area thoroughly with a garden hose set to high pressure.
How to Remove Paint from Concrete Porch with TSP
Trisodium phosphate is an all-purpose, blended cleaning product that is not only the best cement cleaner but works wonders for removing tough stains from concrete. Here is how to remove paint from concrete porch with TSP.
Put on protective clothing, gloves, and goggles before cleaning the concrete. Dissolve the TSP with one gallon of warm water in one of the buckets and fill the other bucket with plain warm water.
Dunk a scrub brush into the TSP solution and scrub the stained area with circular motions. Use the clean water to rinse the area and repeat the cleaning process until the paint is gone. Rinse the concrete thoroughly with a hose.
How to Remove Spray Paint from Concrete with a Power Washer
A power washer is a great choice to clean away paint and remove wood stain from concrete not coated with a sealer. However, they create a lot of water spray during the cleaning process and are best to use outdoors. Consider using an alternative solution for cleaning basement floors and other indoor concrete.
Lay sheets of plastic over nearby areas to protect them from damage. If the stain is the result of latex paint, consider applying Goof Off before using the power washer to help loosen the stain.
Use a paint scraper to clean away as much of the dried paint as possible. Apply a recommended layer of the cleaner. Allow it to dry completely before spraying.
Follow the instructions on your power washer and stand ten feet away from the paint stain with the sprayer pointed to the edge of the affected spot. Turn the sprayer on and use a side-by-side sweeping motion to spray clean the area until the paint is gone.
Power washing is one of the preferred ways to clean a concrete patio, too, whether you have paint stains or other grime. Be sure to protect all furniture and nearby plants or you may end up with a bigger mess than when you started.
Removing Spray Paint from Concrete with Chemicals
If all else fails, try using a lacquer thinner or chemical stripper to remove spray paint from concrete. These chemicals work by breaking down the paint for easy removal and are also useful for cleaning walls made of concrete.
Use a paint stripper of your choice and follow the instructions accordingly. Make sure the area is appropriately ventilated and put on protective gear before proceeding. Apply the stripper to the affected area and use a cloth to wipe the spot.
Continue to apply and rub the stain until the paint is no longer visible. Rinse the area thoroughly with clean water or a garden hose.
A paint stripper will also work as a simple technique to get grease marks off your driveway and garage floor. The strength of the paint stripper can work on even the toughest oil spots.
Accidental paint spills and overspray happen to the best of us, and while removing paint from a concrete surface takes some time and effort, it is not impossible. A quick trip to the hardware store to pick up a paint remover and a wire brush or rent a power washer is the first step to recovering the surface of your concrete.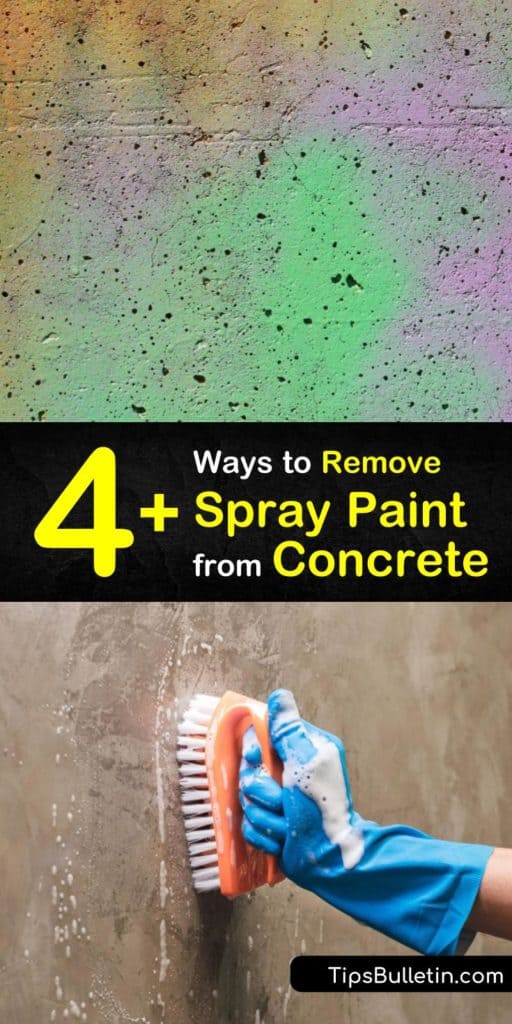 Now that you know how to remove spray paint from concrete using a few different techniques, why not share these paint and graffiti remover solutions with your family and friends on Facebook and Pinterest?