Have you suddenly noticed that the cabinets above your kitchen appliances have unsightly dark stains? Those marks are likely grease or water stains, and learning how to remove steam marks from kitchen cabinets is essential. Luckily, cleaning a cabinet is easy, whether a wood or painted cabinet or laminate cabinetry.
We don't usually think of kitchen cabinets getting dirty with anything other than dust. Nevertheless, they suffer from heat stains, grease, food splatters, rising steam, and other everyday issues. These stains scar the cabinet material, and regular cabinet care is essential to keep the wood in tip-top shape. The good news is that you do not need powerful or expensive cleaners to clean kitchen cabinets.
In fact, many commercial cleaners contain chemicals that may damage wood, so avoiding them is best. Various everyday items around the home remove steam stains and clean greasy cabinets. You probably have some of them already, such as toothpaste, white vinegar, and mayonnaise. All that's left to do is grab a cleaner of choice and roll up your sleeves.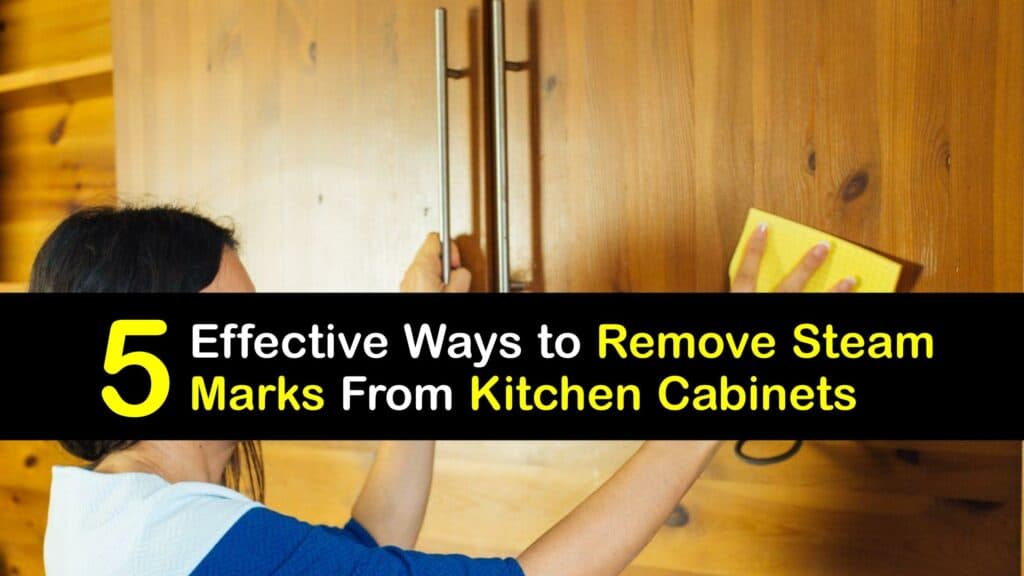 Cleaning Steam Marks From Kitchen Cabinets
Wood cabinets are porous and absorb water and other small particles floating in the air, which causes staining on the cabinet. Discover ways to clean wood kitchen cabinets to remove a stain from steam, grease, or water.
How to Clean Steam Stains From Kitchen Cabinets
As strange as it seems, mayonnaise is excellent for removing steam marks from kitchen cabinets. It removes water marks and steam stains without harsh chemicals, and you may have a jar in the fridge right now.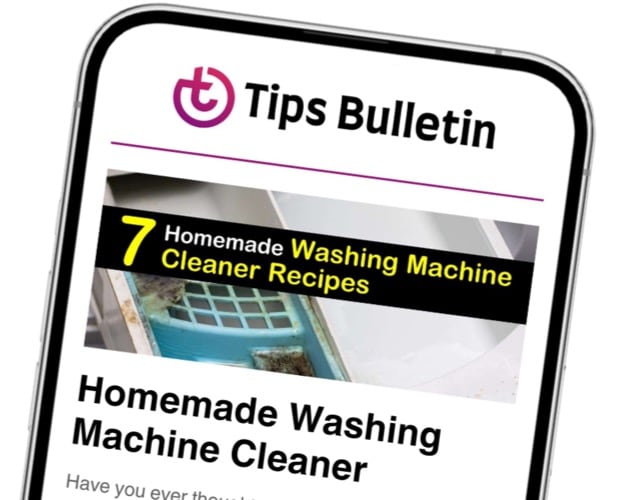 Finally, an email that Transforms Your Home.
Get the latest home and garden tips from our experts, delivered straight to your inbox.
The olive oil in mayonnaise is the ingredient that removes water marks and white stains from wood. While olive oil removes the stain, it drips and creates more of a mess than necessary. We prefer mayo since eggs and other ingredients hold it in place.
Scoop some mayonnaise on a soft cloth and apply it to the cabinet's water stain. Leave it for a few hours or overnight, and wipe it away from the wood with a paper towel. Finish by cleaning the wood with soapy water to remove mayo residue and drying it with a towel.
Removing Steam Marks From Kitchen Cabinets
Another surprising item that works to remove water stains from wood surfaces, like wood furniture, a kitchen cabinet, or a wood table, is white toothpaste. Discover how to clean steam stains from kitchen cabinets with a tube of toothpaste.
To remove steam stains from wood cabinets, apply a thin coating of white toothpaste over the affected area. Rub it gently for a few minutes or until you notice the stain is gone, and clean the wood with a damp cloth. Check for remaining stains and repeat if necessary, or use another stain removal treatment.
Get Steam Stains and Water Marks off Cabinets
White vinegar breaks up mineral deposits, and it's excellent for removing a white heat stain or water mark from wood. Learn how to clean steam stains from kitchen cabinets with an oily vinegar cleaning solution.
Mix equal parts white vinegar and olive oil in a small container to clean heavy grease off wood cabinets and remove stubborn water spots. Add a couple drops of liquid soap and stir the ingredients well to combine.
Apply the solution to the wood stain by rubbing it in the same direction as the grain. Going with the grain ensures the cleaner removes all stains without scarring the cabinet surface. Once the mark is gone, clean it with water and dry it with a towel.
How to Remove Steam Marks From Kitchen Cabinets With Wax
It's a good idea to give the wood a finished look after cleaning steam stains from kitchen cabinets. Wax helps remove any remaining stains and gives wooden cabinets a rich, shiny appearance.
Petroleum-based wax or beeswax is great for removing white steam marks on wood cabinets while leaving a shining surface. Follow the directions for your particular wax product. Apply the wax to the stained area with a microfiber cloth and rub it with the grain until the steam or heat stain is gone.
Tips for Preventing Steam Marks on Cabinets
Removing steam marks from kitchen cabinets takes time and effort; avoiding them is better. Follow some helpful tips to keep steam and water spots off your wood and laminate cabinets.
Ventilation is the best defense in protecting your wood cabinets from grease, steam, and water staining. Ensure your stove has a proper range hood, and maintain the filters regularly to keep heat and steam away from the upper cabinet.
Install heat shields that deflect steam and heat from the oven, stove, dishwasher, and other appliances. If you're cooking a large meal and feel the kitchen is getting too steamy, open a window and turn on a fan.
Protect the wood finish by wiping wet areas immediately with an absorbent towel. Don't hang damp rags, dirty hot pads, or oven mitts on cabinet doors to stop moisture build-up and grease stains.
Always clean wood cabinets with gentle, safe cleaners like vinegar and wax. Never use abrasive cleaners or steel wool, which causes scratching on the wood. Also, avoid cleaning cabinets with chlorine bleach or cleaners that contain bleach since they may damage the wood.
Wooden kitchen cabinets are beautiful and add appeal to the space, but steam and heat create a white stain on wood surfaces over time. Regularly cleaning wood cabinets is vital to prevent damage. Fortunately, toothpaste, vinegar, and other gentle cleaners are excellent for deep cleaning your wood kitchen cabinets.
Now that you've learned how to remove steam marks from kitchen cabinets with simple home remedies, why not share our tips for cleaning steam stains on cabinets with your family and friends on Pinterest and Facebook?