Without plants, human life would be nonexistent. They clean our air and supply us with fresh oxygen every single day. Indoor plants for air quality are becoming increasingly popular.
Some of the best plants for air cleaning are also some of the easiest to care for. With increasing carbon emissions and cities filled with smog, bringing some of these plants indoors may make a significant change in our home's air quality.
It may seem too good to be true that there are plants for air quality, but don't get too suspicious. There have been dozens of environmental studies proving that bringing the outdoors inside not only helps the air around you but enriches our quality of life.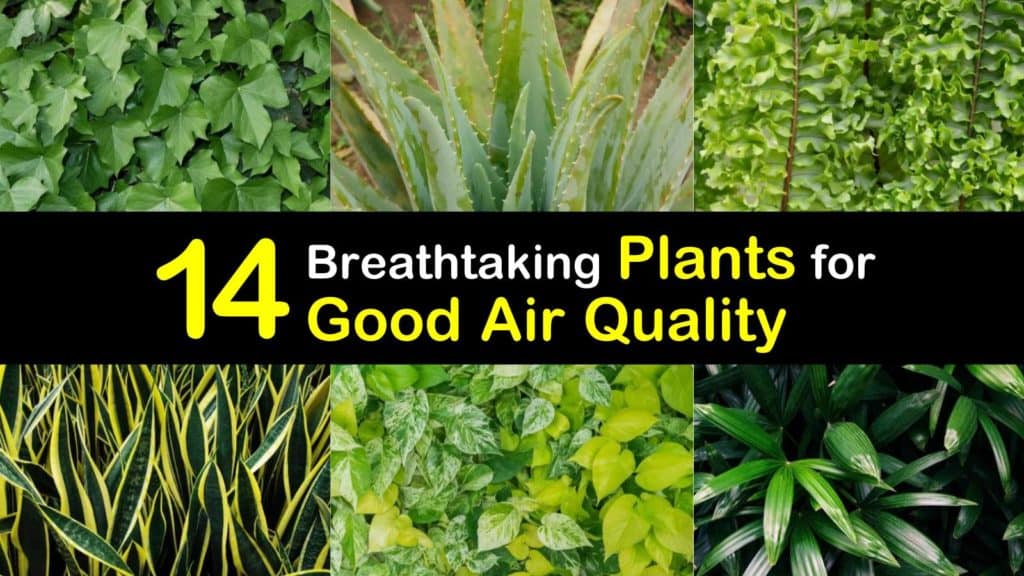 Indoor Plant and Clean Air Studies
NASA did a study back in 1989 on their space stations to test if household plants help improve the air inside our home. The study found that some air quality plants helped remove volatile organic compounds or VOCs.
These dangerous VOCs include trichloroethylene, xylene, toluene, and carbon monoxide. Bill Wolverton conducted this NASA study, and the results found that the bigger and leafier the plant, the higher results for air purification.
Although there is a lot of air inside our homes and no one is quite sure how many it would take to cleanse it entirely, there's no denying that you might want to start searching for the best plants for air purification for your house.
Read on to discover the best way to clean indoor air the natural way – with beautiful plants.
Textural Plants for Air Quality – Spider Plant (Chlorophytum comosum)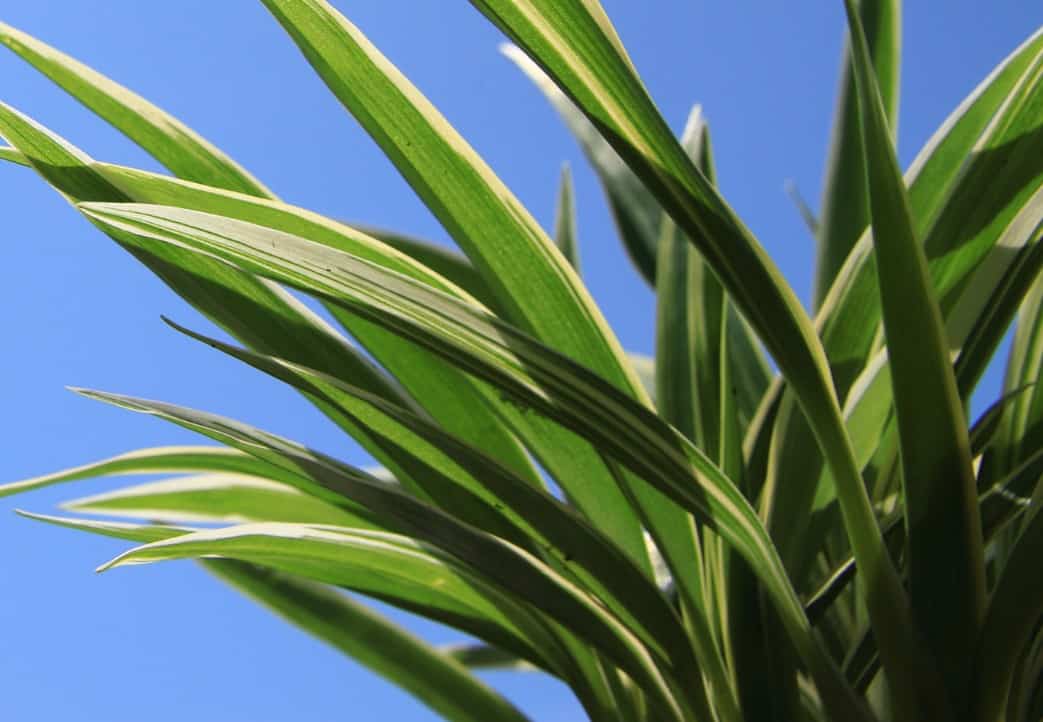 We guarantee that one of the best plants for air purification is the spider plant. These houseplants are incredibly adaptable and easy to grow.
This plant gets its name from its smaller plants that extend down from the mother plant. It also has long, arching foliage that resembles the legs of a spider.
Spider plants tolerate a lot of abuse that even beginners can keep alive. They prefer having well-draining soil and indirect light. Don't allow the potting soil to get too soggy, or root rot may occur.
Dragon Tree (Dracaena marginate)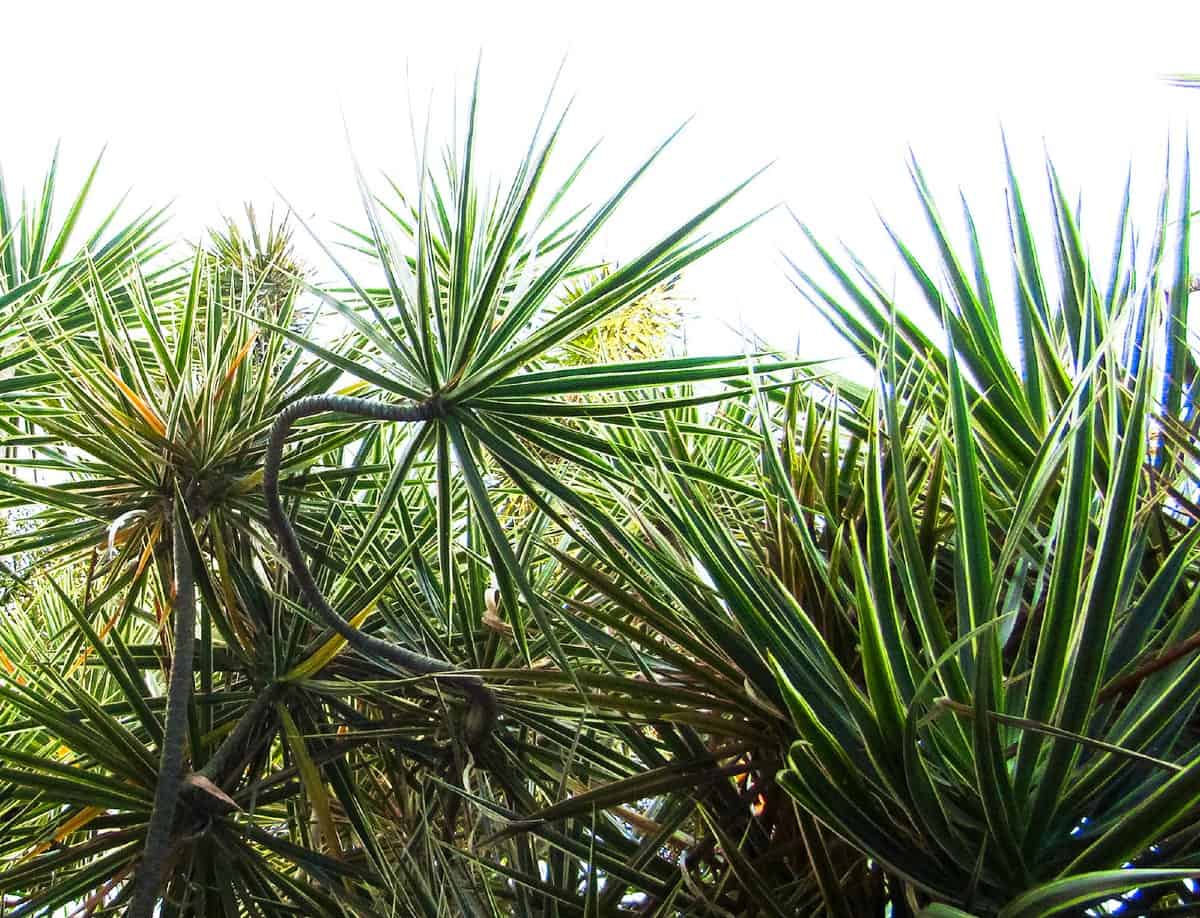 Dragon trees are great plants for air quality. They have stiff, sword-like leaves that are green with red edges. It has gray stems that the arching leaves grow on top of, and in the spring, fragrant white flowers emerge and eventually turn to orange berries.
Although they grow 20 feet tall outdoors, they are kept about 6 feet tall as houseplants. Dragon trees are extra hardy when grown indoors and tolerate a variety of temperatures.
They have aggressive root systems that also make them drought tolerant. A combination of loamy and potting soil and bright, indirect light are best.
Weeping Fig (Ficus benjamina)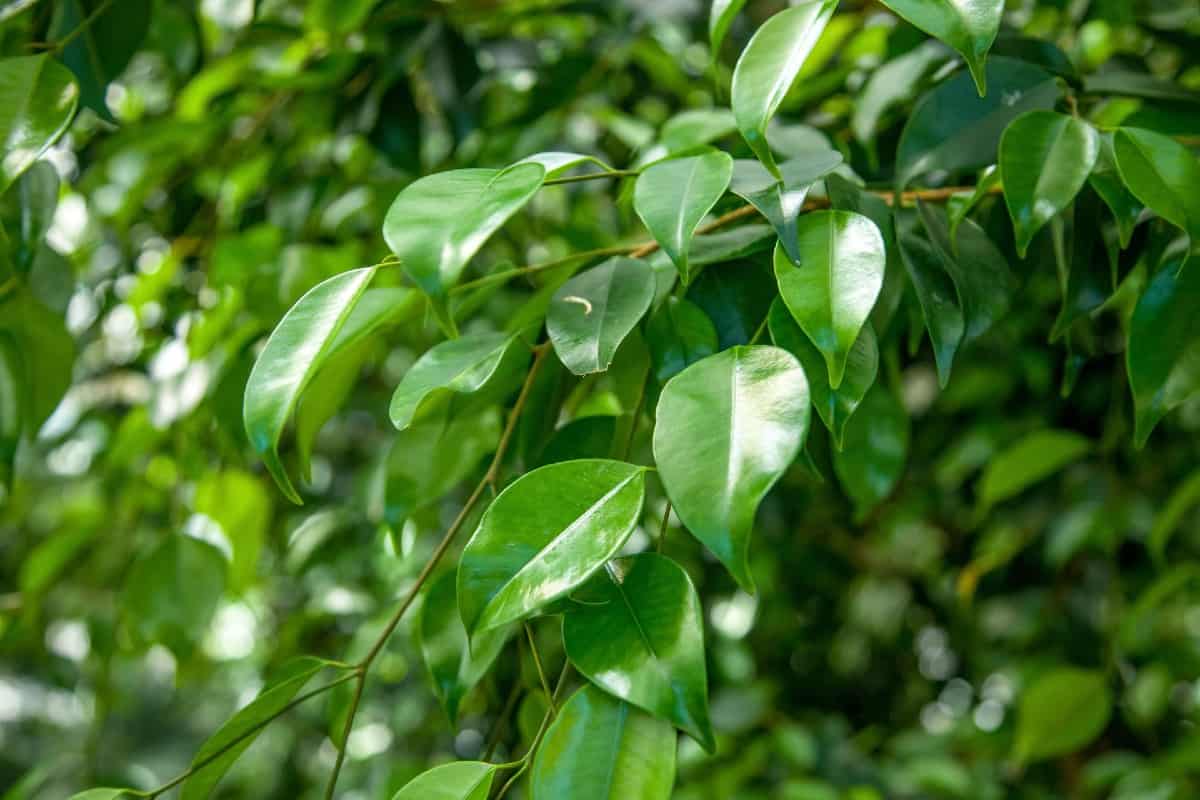 The Ficus tree, or weeping fig, is one of the most common indoor plants for air quality. Spot them inside offices, home, and interior commercial landscaping.
Weeping figs have lots of glossy, dark green leaves that act as air purifiers and make it one of the best plants for improving indoor air pollution. Keep weeping figs pruned three to six feet tall and in slightly acidic soil.
They require a bright room with lots of indirect light or some direct sun every morning. Keep the plant moist without getting too wet. Epsom salt is great for indoor plants if your soil shows some magnesium deficiency. They do best in daytime temperatures between 75°F and 85°F.
Favorite Household Plants for Clean Air: Philodendron (Philodendron bipinnatifudum)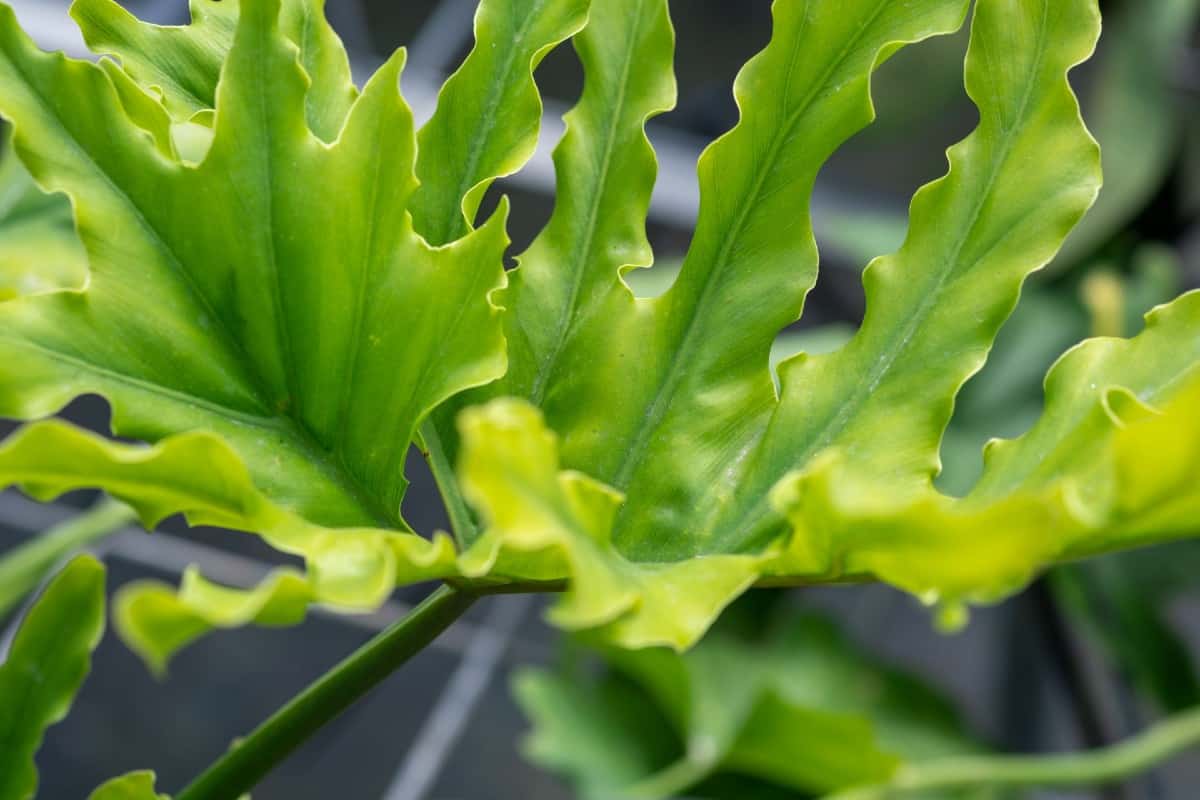 Philodendron plants have remarkable, lilypad-shaped leaves that bring the jungle indoors. Philodendrons grown indoors come in both a climbing and non-climbing variety.
Climbing plants are used in hanging baskets while non-climbing showcase upright foliage in pots. Philodendrons enjoy having dappled light and a little shade. Too much light may make the leaves turn yellow.
Give them fertile potting soil that drains well and keeps a medium level of moisture at all times. Propagate them from stem cuttings placed in water and fill your home with these perfect, air-purifying plants.
Chrysanthemum (Chrysanthemum morifolium)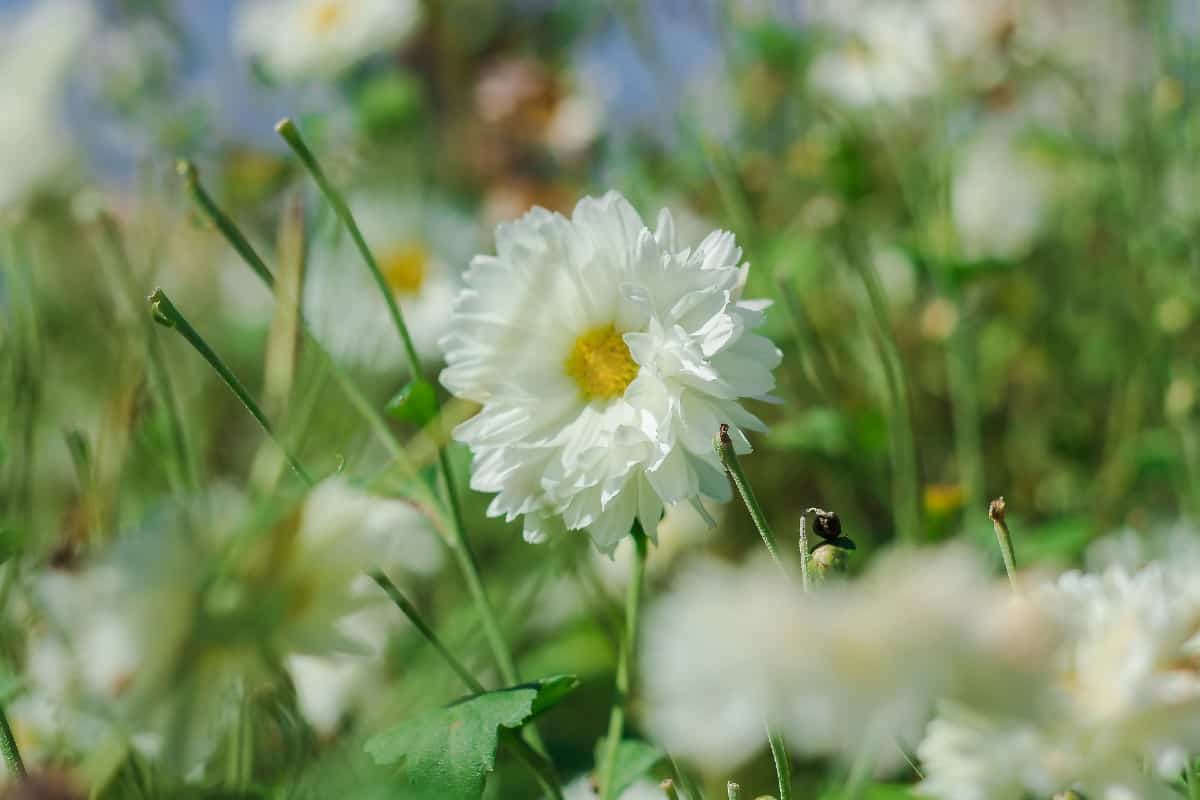 Chrysanthemums are standard flower purchases in the fall but are also plants for indoors that are excellent plants for air quality. Household chrysanthemums have a range of colors and require low light compared to other indoor plants.
The potted types aren't as hardy as their outdoor relatives but are still easy to grow inside. Water your chrysanthemums regularly under the leaves to prevent fungal diseases.
Deadhead the spent flowers to keep it looking healthy and make sure they have plenty of air circulation. Although they only bloom for three or four weeks, they aren't ideal for long-term air cleaning but do fill the space with clean air while they're present.
Lady Palm (Rhapis excelsa)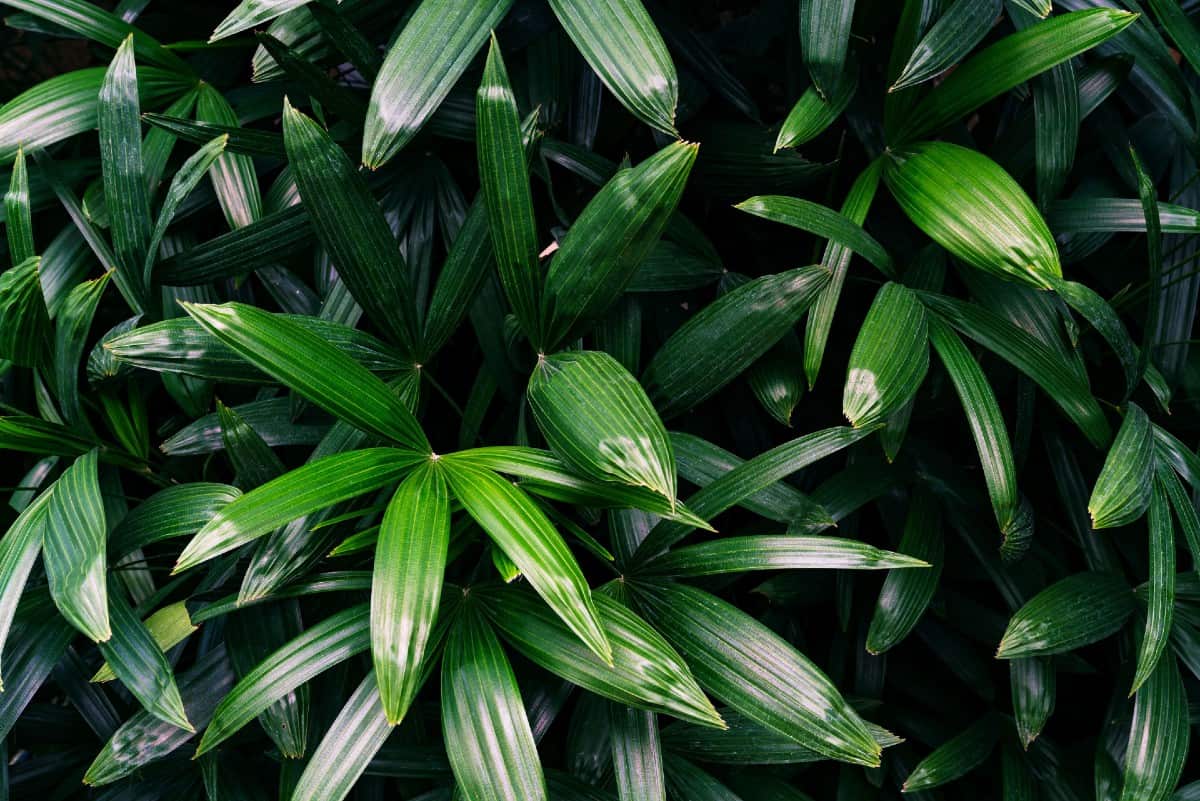 The lady palm is a type of fan palm that helps improve indoor air quality. They thrive under the right conditions and grow fronds from multiple stems.
These houseplants for clean air are best suited for life indoors, as others grow too large for the average home. Lady palms prefer dappled light during the summer and light shade during the winter.
Keep them well-watered during hotter months and transition to watering them every other week during the colder months. These palms thrive in temperatures around 70°F and like loose potting soil with pebbles on the bottom to improve drainage.
Boston Fern (Nephrolepis exaltata) – The Best Plants for Air Purification
Boston ferns are some of the best plants for air purification but have specific needs. These ferns are native to Mexico, Central American, and South America. They grow an average of three feet tall and wide, although some reach seven feet tall.
When you have Boston ferns as household plants, give them plenty of humidity during the winter. Keep the soil damp and check it daily to ensure it is adequately hydrated. Look out for spider mites and mealybugs and treat them as quickly as possible if spotted.
Aloe Vera (Aloe barbadensis)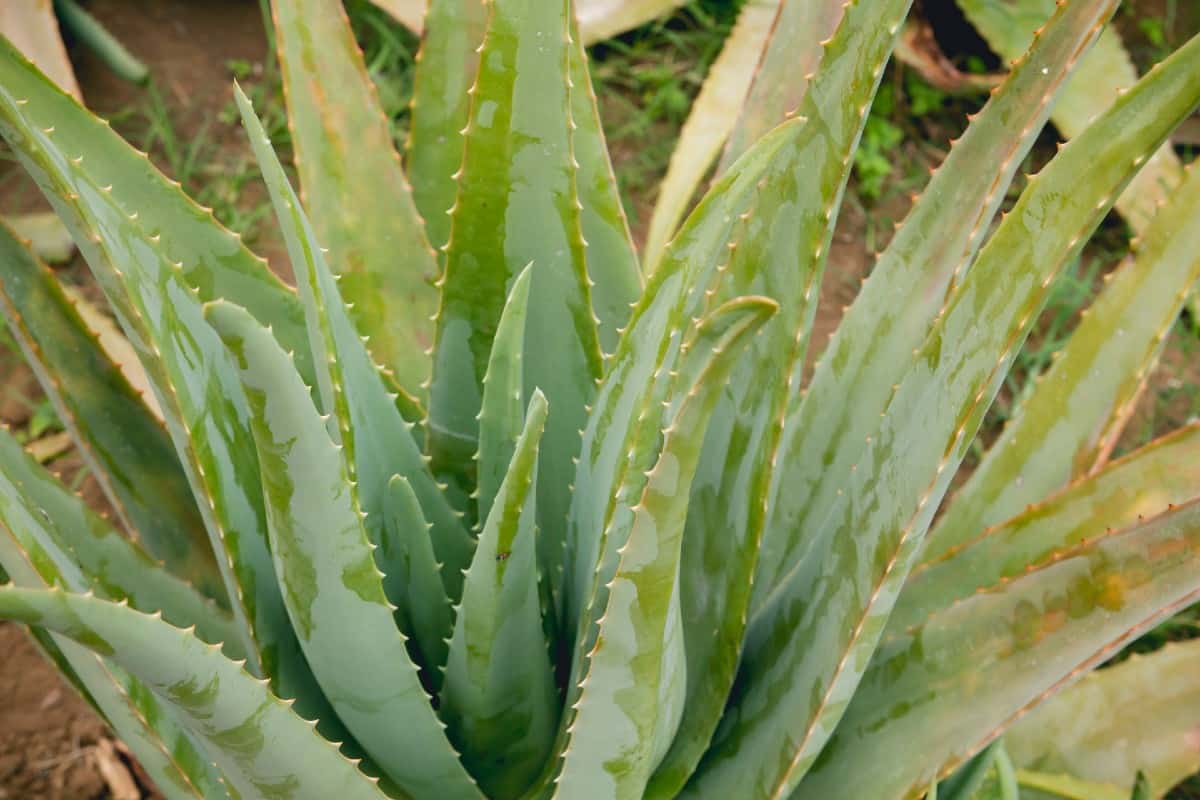 Aloe vera plants are widely known indoor plants for improving air quality. Aside from their air purification properties, they are useful to relieve pain from burns and scrapes.
These plants for apartments or elsewhere have succulent leaves that are long and green with little spikes. Plant aloe vera plants in a pot made of a porous material, like terra-cotta, to encourage the soil to dry entirely between each watering session.
They like living in potting mix, not potting soil, and there are types available for purchase that are made specifically for succulents.
The way to care for an aloe vera plant is to not overwater it and ensure that it gets adequate sunlight. Repot if the plant starts outgrowing its home.
Peace Lily (Spathiphyllum wallisii)
Peace lilies are common household plants because they are easy to grow and gorgeous. These tropical, evergreen plants thrive along the forest floor, which means replicating these conditions is ideal for their health.
Place peace lilies in a location with plenty of light, which helps them produce their stunning, creamy-white flowers during the early summer.
They grow about 16 inches tall when planted in all-purpose potting soil and require repotting each year. Divide the peace lilies when they become too big.
Favorite Indoor Plants for Air Quality: Snake Plant (Dracaena trifasciata)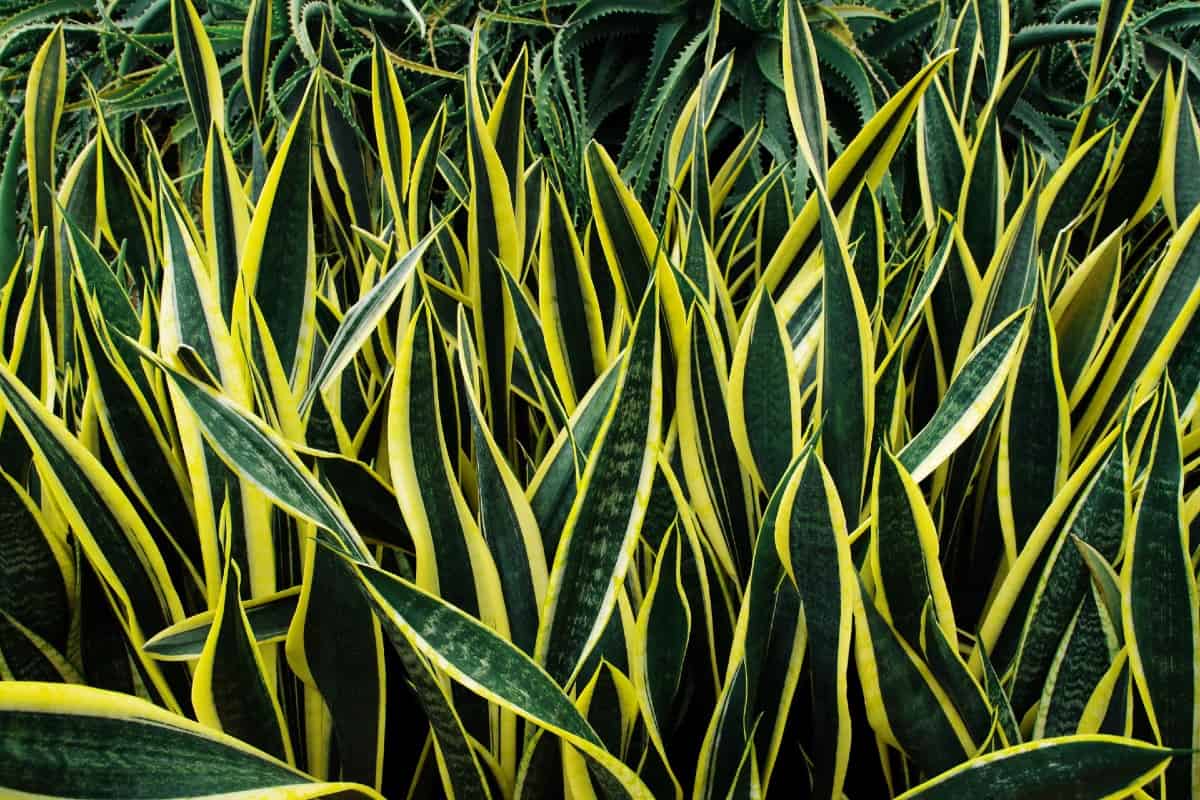 Snake plants are also called mother-in-law's tongue and are popular plants for air quality and hardiness. Snake plants showcase stiff, upright growing leaving that range from six inches to eight feet tall.
The green leaves often feature a yellow outer border that brings color to the home. It is among several plants chosen by NASA for its air purification characteristics and removes formaldehyde and benzene from the air.
Snake plants are true low light houseplants that prefer to have part shade or minimal light conditions. They thrive in sandy soil types that have lots of drainage and are slightly acidic. Reduce watering during the winter as too much kills the plant.
Bamboo Palm (Dypsis lutescens)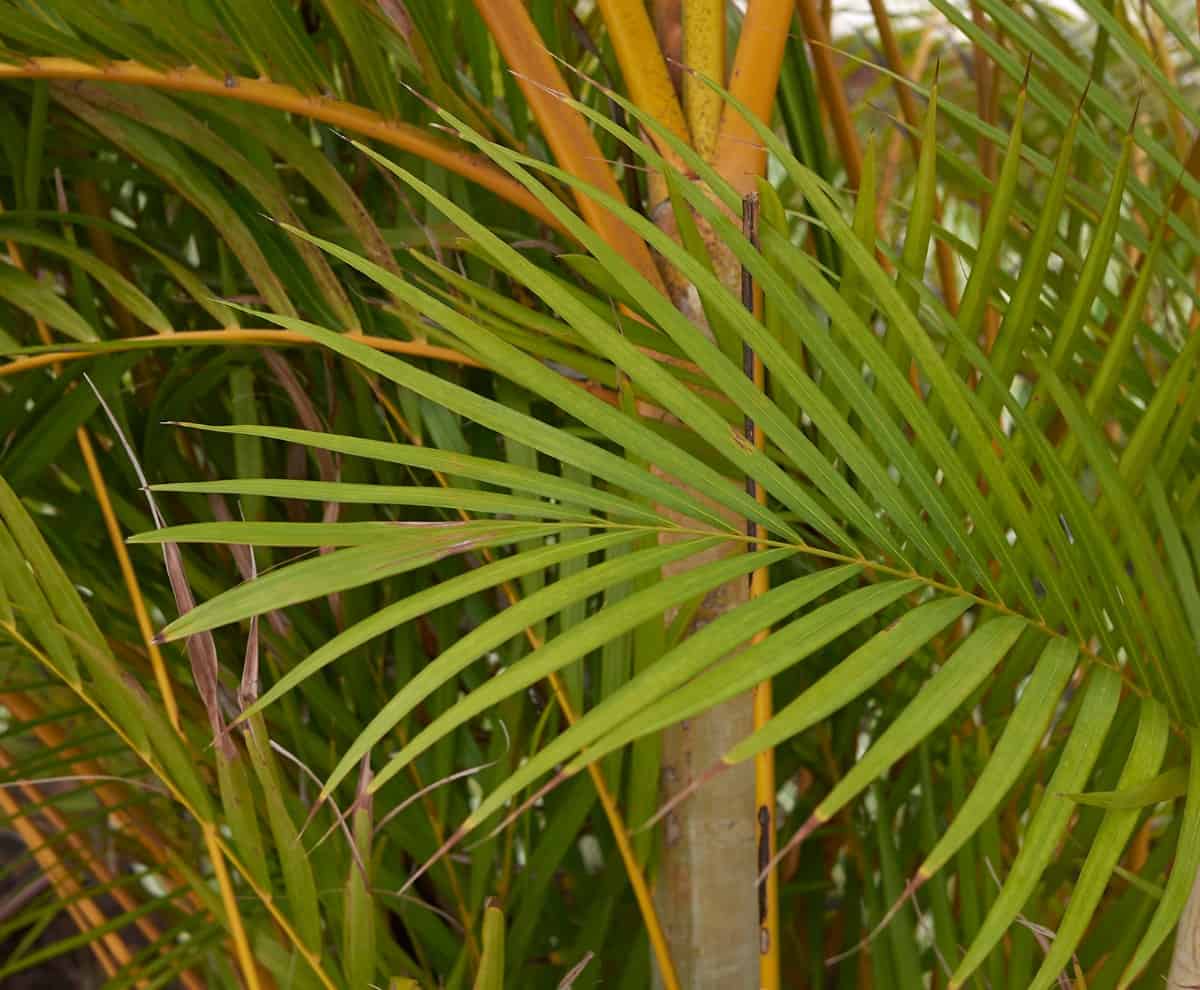 Bamboo palms make a home feel warmer and more colorful. These tropical plants grow in conditions that most household plants won't and reach mature heights of 12 feet tall. They have dark green leaves that grow on top of sturdy shoots.
Avoid purchasing bamboo palms that are wilted or brown. Ensure the pot has several drainage holes and use a fertile potting soil to plant them. Water newly transplanted bamboo palms immediately after planting and keep them evenly moist as they grow.
Rubber Plant (Ficus elastica)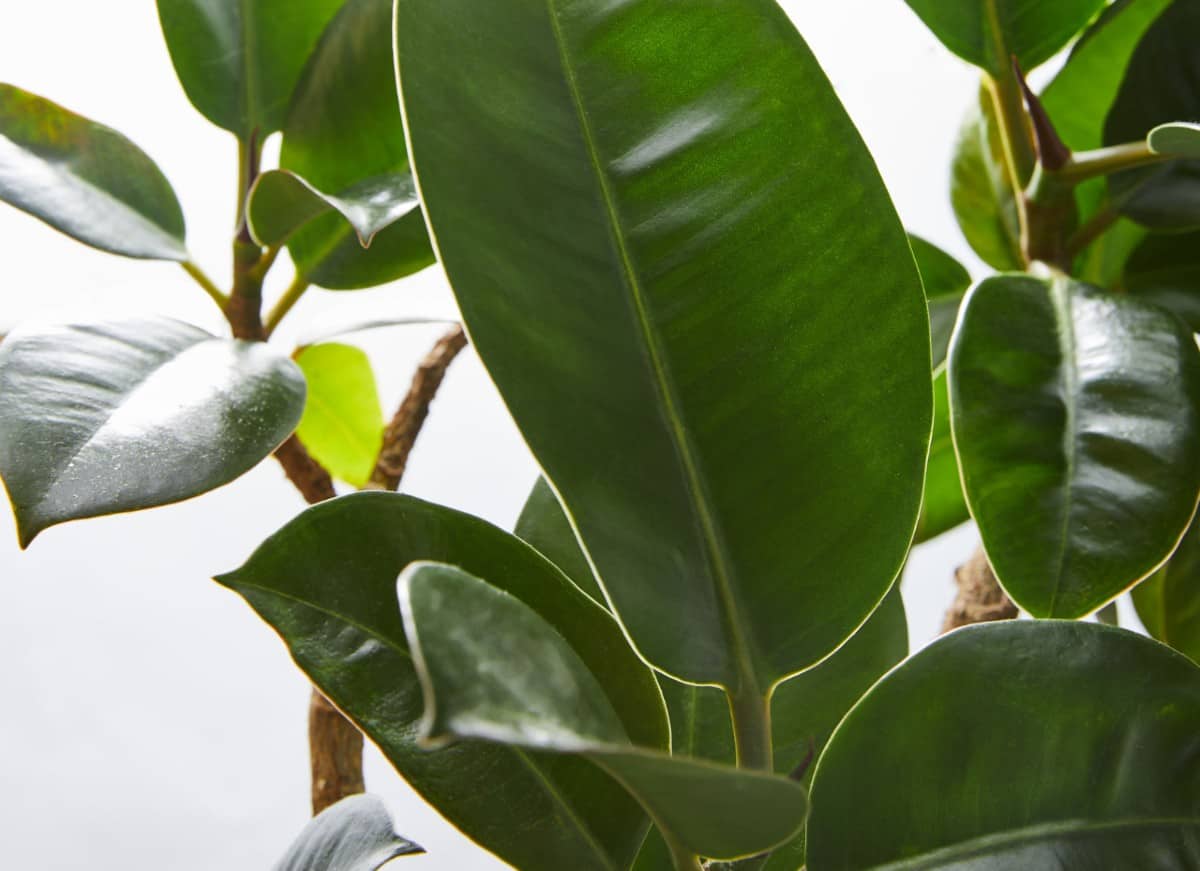 Outdoors, rubber plants grow as tall as 50 feet and showcase large, glossy leaves. The great thing about keeping these plants for better air indoors is that you get all the beauty at the perfect height.
These adaptable plants rely on certain conditions to thrive and clean the air properly. Rubber trees enjoy having bright, indirect light that doesn't get too hot. Placing them near a window with sheer curtains is smart to ensure they receive the proper lighting.
They also require moist soil that isn't overly wet. Potting soil is perfect for growing rubber trees and assures that the plant stays healthy.
English Ivy (Hedera helix) – Vines for Clean Air
Although most people picture English ivy growing up the brick wall of a home's exterior, bringing these plants inside is a smart way to bring greenery closer to you.
English ivy is an excellent choice for an indoor plant because it is low maintenance and brings a room to life. These plants like the soil to be kept more on the dry side.
The pot and soil should have plenty of drainage and be fertilized regularly throughout the spring and summer. They also benefit from removing dust and pests from their leaves with a steady stream of water.
Golden Pothos (Epipremnum aureum)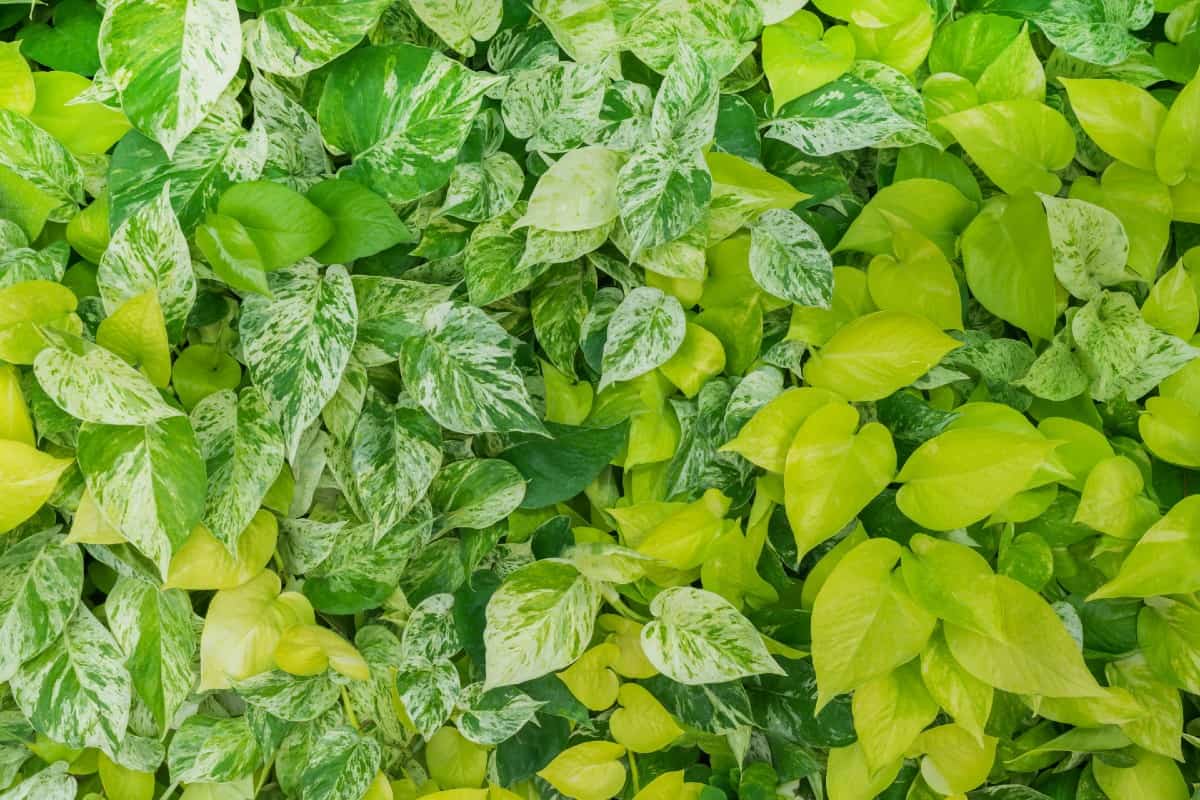 The golden pothos plants are some of the most eye-catching indoor plants for improved air quality. They are perfect for beginners and have few demands. Golden pothos leaves are variegated with white and yellow spots and grow along long stems.
Golden pothos do best in bright and indirect lighting, but also tolerate low light. These plants enjoy nutrient-rich soil but survive in more deficient soils as well.
While pothos are plants that are good for the bedroom, be sure to keep them away from cats, dogs, and children because they are poisonous if ingested. Putting the plant on a high shelf or in a hanging basket works well.
Finding the perfect plants to promote air quality isn't as hard as most people think. Some of the most popular indoor plants are also the most interesting. Who wouldn't want to live in a cleaner environment?
After all, just because you aren't able to see the air doesn't mean that there aren't bad things floating around in it. With this list of the best plants for air quality, we're sure you'll soon be living a healthier life.
If you found this list of indoor plants for air quality helpful, please share these air-purifying plants on Facebook and Pinterest.