Canine lovers are eager to know is neem oil safe for dogs, given its many potential benefits. Raw neem oil comes from the neem leaf of the neem tree (Azadirachta indica). Pure neem oil contains a high level of fatty acids, and it has antimicrobial properties, giving it many uses in many areas, including gardening, pest control, and pet care.
Neem oil is a perfect way to treat skin issues, address flea and tick problems, and even remove internal parasites from canines. Pet parents ask, is neem oil toxic to dogs, and the answer is no. Neem oil offers a natural solution to dog health issues and poses no threat of harm.
When administered topically, dilute pure neem oil with a carrier oil such as olive oil and coconut oil. If you are pondering is neem oil safe for pets and how to use it, this article covers everything to know about neem oil for dogs.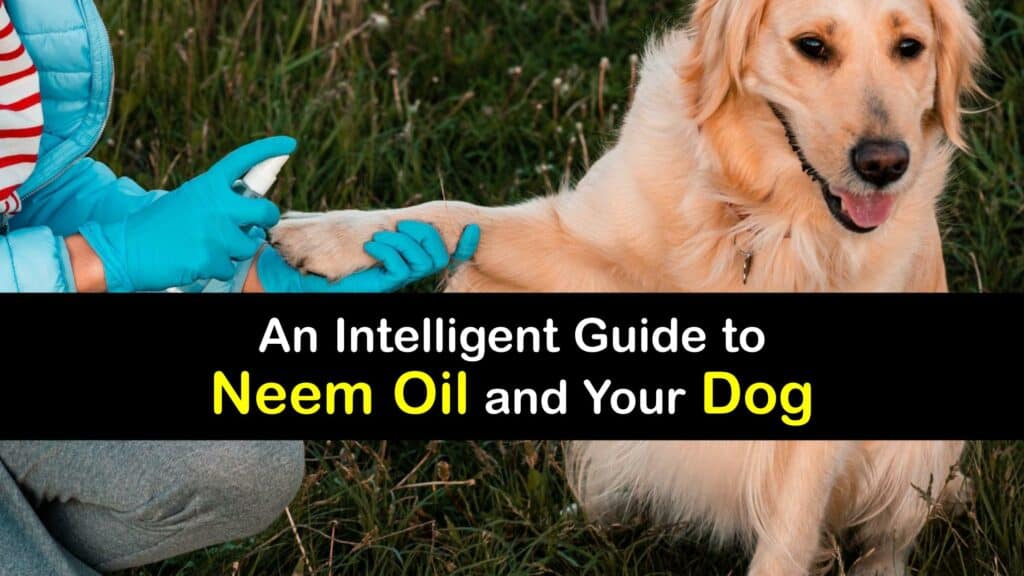 Is This Natural Product Harmful to Canines?
Organic neem oil has varied uses, causing canine lovers to ask, is neem oil safe for dogs? Gardeners love neem oil for its ability to treat a range of pests and ailments, including powdery mildew fungus, without harming beneficial insects. Neem oil is safe for pollinators like bees because flowers are not treated with the oil, only the stems and leaves.
In short, the answer to is neem oil toxic to dogs is no. Neem oil is often combined with an essential oil such as tea tree oil, eucalyptus, or lavender oil and used in pet products such as neem shampoo.
If you have a dog and animals such as cats or small creatures, you may be wondering, is neem oil safe for pets? Since it occurs naturally and is non-toxic, neem oil is generally considered safe for dogs, cats, and other pets.
Can You Use This Natural Remedy on Your Canine?
Naturally occurring neem oil is found in components of the neem tree. It has numerous roles; the most notable is as a pesticide. It both repels and kills insects. The difference between neem oil and chemical pesticides is neem is entirely natural and harmless for dogs.
Neem oil is typically deemed safe at the correct concentration. Use a 1:10 dilution factor to produce your own diluted neem oil mixture. If your dog is infested with fleas, make up a homemade flea bath for dogs and start eliminating fleas that way. Then, progress to a flea comb and some neem oil spray.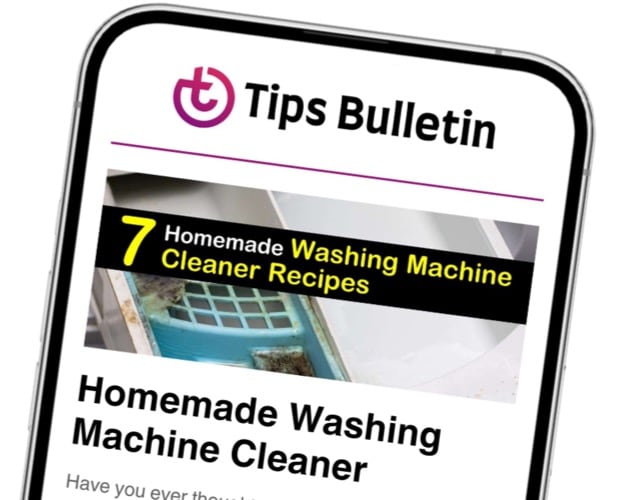 Finally, an email that Transforms Your Home.
Get the latest home and garden tips from our experts, delivered straight to your inbox.
Although the ASPCA Poison Control Center and Pet Poison Helpline does not identify neem oil as a dangerous plant product for cats or dogs, it's best to use it with caution on canines under the supervision of a veterinarian. In rare cases, neem oil may cause an allergic reaction, particularly at the wrong concentration.
Health Advantages of Neem for Your Pet
Given its wide range of uses for canines, it's no surprise neem oil offers a host of health advantages to dogs.
Depending on its preparation, neem oil addresses a wide range of canine issues without needing chemical alternatives.
Is Neem Oil Safe for Pets?
Like dogs, neem oil has several advantages for other pets such as cats and small animals. Pet shampoo for cats, rabbits, and guinea pigs often contains neem oil to help with flea and tick control or treat skin issues.
Neem oil is safe for pets, not just dogs, as it originates from a natural source and contains no harsh chemicals or toxic compounds.
Addressing Flea Problems With Natural Solutions
Neem oil is a condensed compound of the neem tree, native to India and Southeast Asia; it is renowned for its insecticidal effects and is used as a natural flea treatment. While neem oil has many uses, it effectively repels fleas without harming dogs. However, pet owners must dilute it before putting it on the animal.
Mix the neem oil into the coconut oil to bring it to an appropriate dilution for topical use. Use the diluted solution as a home remedy to clean your dog's ears and underside to repel fleas. If the dog has pink skin, use caution while applying oil before allowing them to go outside in the sun, as coconut oil may cause the skin to burn.
How to Protect Your Dog From Ticks Naturally
Ticks are another common insect pest afflicting dogs. Neem oil repels ticks and destroys any already on the dog. Many conventional flea and tick treatments contain chemicals and substances hazardous to dogs, particularly if they consume the medication by licking it off their fur, but neem oil is non-toxic, and it has a bitter, unpleasant flavor that deters dogs from licking it.
Use neem oil with coconut oil as a preventative before walking in tick-infested areas such as heavily wooded locations. Add a few drops of neem oil shampoo to your dog shampoo so the oil lingers and repels ticks for the following few days.
If it's the first time you're using neem oil on your canine friend, it's best to apply the diluted mix to a small area and check over a few days for any signs of sensitivity or allergies before doing a more widespread treatment.
Create a Flea and Tick Repellent at Home
After treating the animal, neem oil helps remove all fleas and eggs from your home to ensure the flea life cycle is disrupted for good.
Many common household materials have flea-killing characteristics and are simple to incorporate into a homemade flea spray to use on infested carpets, bedding, and other things. As a bonus, use this neem oil spray for bed bugs and other insects that make their way indoors.
Shake the contents in a spray canister and spray in locations where fleas are a problem. Consider vacuuming before application to remove as many fleas as possible so the spray acts on those remaining.
Spray anywhere fleas may hide, including carpets, furnishings, and around areas your dog likes to spend time. To avoid injury, wait until the flea spray has completely dried before bringing pets or children back to treated areas.
Note: Do not use this spray on animals or people. Make a better homemade flea spray for dogs that is safer and less irritating for your pets.
Outdoor Flea Control With Natural Ingredients
Reducing the number of fleas lowers the chances of reinfection. It's critical not to overlook the outside of your house when it comes to flea management; neem oil helps in this area in addition to treating your dog. Make a DIY flea repellent spray and use it in your yard and around the foundation to limit the flea population.
Bring the water to nearly boiling. Soak finely chopped garlic cloves in boiling water for 12 hours. Using a sieve, remove the garlic cloves and add the neem oil to the remaining liquid.
To get rid of unwanted bugs, spray your yard liberally with flea spray. Because this spray has a powerful odor, it's best utilized outside where it won't be bothersome.
Soothing Your Dog's Skin With Natural Remedies
Neem oil shampoo is a valuable tool for caring for your dogs skin and helps treat itchy skin or a skin condition like atopic dermatitis. Hives from food allergies, bug bites, various types of mange, dry patches, and chaffing can all be relieved using neem oil.
It works rapidly and effectively to treat fungal skin infection, ringworm, and atopic dermatitis. According to dog owners, alopecia caused by extreme itching usually disappears after a week when using neem oil daily.
With its antibacterial, antiviral, and antimicrobial capabilities, neem oil treats the infections and germs causing itching for rapid relief. Additionally, neem oil is absorbed into the circulation through the skin and protects dogs from subsequent diseases or infestations when applied consistently.
Internal Parasites and Neem Oil
Offer your dog a balanced diet rich in natural foods, vitamins, and minerals. Add dried neem leaf or bark to your dog's food to treat intestinal parasites. Dried neem leaf, neem leaf powder, or bark powder are purchased loose or in capsule form.
Internal treatment assists your dog in eliminating parasites and combating any exterior skin disease from the inside out. Internal use of neem leaves removes intestinal parasites and improves overall gut health, liver function, and immune system strength. Always check with your veterinarian before starting internal neem treatment.
Neem oil is a fantastic natural compound with much to offer in many areas. From gardening to pet care, neem oil has many uses thanks to its lack of toxicity, making it safe for people, plants, and pets.
Whether natural remedies for your dog are essential to you or conventional treatment irritates your dog's skin and fails to work, give neem oil a try. From fleas and ticks to a fungal skin infection, neem oil offers an organic approach to fast relief and helps your pet without risking further harm or discomfort.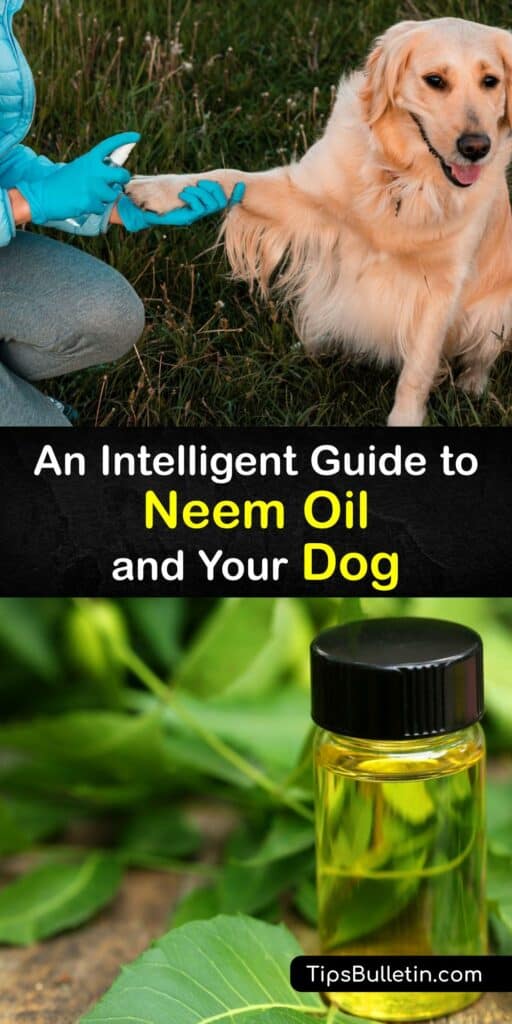 If you liked this article on is neem oil safe for dogs, please share this brilliant information on is neem oil toxic to dogs with your friends and family on Pinterest and Facebook.